They say beauty is pain but with these products there is no pain involved! I have used the same beauty products now for a while. How did I start using them or know they are right for me and my skin type? Trial and error, I've tried a lot of make up brands products and these beauty products work best for me. My everyday make up look is usually light weight with light coverage, no eye shadow, thick eyeliner on top and mascara. I do my make up in the morning for the day and then maybe a little touch up in the afternoon if we have plans.
Below are the products I use and recommend. I don't recommend anything I don't use, that's why these links are affiliated.
11 Best of Beauty Products
1. Smashbox Photo Finish Light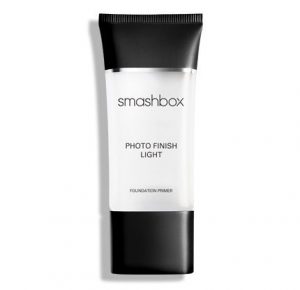 This is the first product I use, I love the feel of this on my skin and the way my make up applies and stays on when I use it. Its an oil-free, lightweight gel primer that smooths skin and leaves a soft-focus finish. It preps the skin for flawless makeup application while giving your skin a silky smooth canvas for makeup application. They say it's enriched with a vitamin C and peptide blend that helps protects skin from environmental pollutants, damage, and stress.
2. Benefit Erase Paste/Boi-ing Benefit Concealer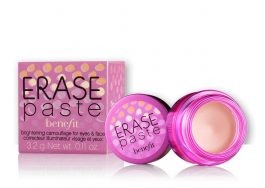 I have been using this concelear for years. Its a full coverage concealer. I have some sun spots and pregnancy dark spots still on my face. This paste helps even out the tones of my skin. I have this paste in 2 shades. I have shade 1 & 2. I use shade 1 for a line highlighter on my eyebrows and shade 2 on my face. It perks up tired eyes, hides dark circles and conceal imperfections. This full coverage, creamy concealer contains melon undertones to camouflage discoloration. They have changed the look and name of this concelear, so the link is to the new version, which is called Boi-ing Benefit Concelear.
3. Laura Mercier Tinted Moisturizer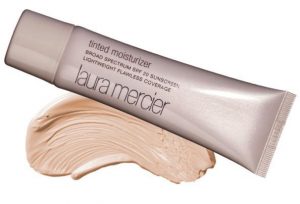 I absolutely love this tinted moisturizer. I use it every morning. It helps blend my skin tones and leaves it feeling hydrated with a dewy glow. I can just put this on in the morning and no other make up if I am in a rush and it gives me a fresh wake up look & feel. But if I need a little bit more coverage, I use a foundation on top too! I use the nude, to light beige color in this.
4. Laura Mercier Oil Free Foundation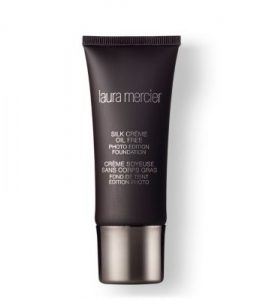 For my foundation, depending on the day planned, I might just use the tinted moisturizer or add this on top. When I add this on top, it evens my skin tones and can last up to 12 hours. This foundation create a flawless, natural look that lets your skin show through, yet is distinctly lighter in weight and texture. The aim is to enhance your beauty, not cover it up.  I use the Beige Ivory in this foundation.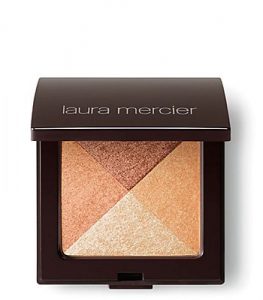 I always wanted to learn how to contour and highlight but could never do it with liquid based or palettes. This bloc is a life saver. I have a highlight & contour brush that I use. I usually shape my cheekbones, around my hairline, my nose and chin. Then I use the highlighter and use on top of my nose, my forehead, under my nose and around my eyes. I like the finish look of this after blending because its not too much and highlights my face features. There are 3 different shimmer bloc, the one I use is the Peach Mosaic – golden pink/ bronze/ peach/ pearl.
6. Anastasia Dipbrow Pamade & Brush
Until a few months ago, I absolutely SUCKED at my eyebrows!! Then one of my good friends showed me what to use and how to do it. Now you can say, I'm kinda of a pro. Just kidding, but I am getting better. I don't have a lot of hair in my eyebrows and I love the fullness this leaves behind. Apply and blend a small amount with the angled brow brush to effortlessly outline, fill, and texturizes brows. Its an award-winning waterproof, multitasking, and build-able matte pomade that stays put. In this, I use the Taupe.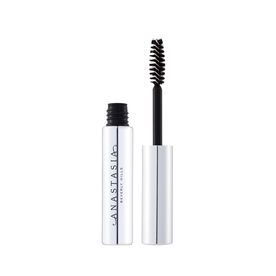 This another one of my favorite products. After I have finished filling in my eyebrows and blended them, I use this clear gel to keep all the brow hair in the same direction and give it a finished look. Its a long-wearing, invisible brush-on gel for all hair colors that sets, defines, and holds brows in place. You apply it in short upward strokes as a finishing topcoat, or alone, for a clean, polished look.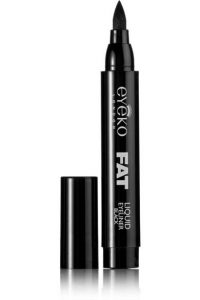 Now, when I tell you I don't remember how long I have had this eyeliner for its the truth. The one I have, is all worn out, you can barely read the logo and I've probably had it for over 2 years and its never ran out! I use it at least once a day and sometimes for a touch up in the afternoon. It stays on for hours at a time, without smudging and that's my favorite part! You can purchase this online from Ulta.  The black glides on and stays on for a smudge-proof finish with conditioning Algae Extract. I use this liquid eyeliner only on the top, you can do a thin or thick eye liner look and cat eye wing!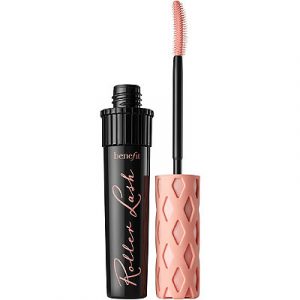 I've been using this mascara for years too. I love the way it separates, curls and lifts my lashes while still getting that full look. I don't use anything on my lower lashes. This mascara is their #1 in US for curling! They say:
Curl Power!
97% said it visibly lifts lashes*
87% said it gives long-lasting curl*
94% said eyes look more wide open*
10. Lord & Berry Glow Strobing Pencil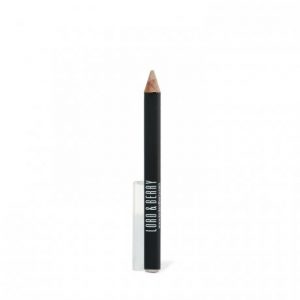 I came accross this eye pencil because of Birchbox. It was in my box last month and I'm going to say this is my NEW FAVORITE PRODUCT! I use this glow pencil on the bottom only to brighten my eyes. The best thing about this product is that you can use it for various areas. Its precise tip allows for targeted, foolproof application so you can highlight the positives (cheekbones, cupid's bone, bridge of your nose, brow bone, corners of your eyes) while the creamy formula blends seamlessly into skin, thanks to vitamin C and E.
11. Sisley Paris Twist Tinted Lip Balm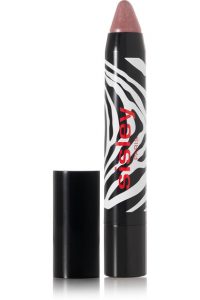 Seriously obsessed with this lip balm. One of my best friends that got married and gave us a box with some of her favorite products for our bridesmaids gifts. This little gem was in there! Now this lip balm is a little higher in price than I would usually spend but I love how it applies on and the color and shine! I use the number 1, nude color daily! It goes on like a lipstick but looks shiny like a gloss! Best part, doesn't have to be sharpened, just twisted! You can apply a single coat for a glossy sheen, or add more for a stronger, stunning flash of color.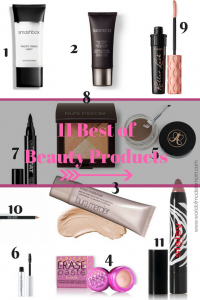 This is run down on my daily beauty products in the order I use them. I use the same products for a daily look, I'm not really into eye shadows, so very randomly you will see me with it on. Also, I suck at applying it and can never get the smokey eye look! Any tips are WELCOMED!!!
Do you guys use any of these products? Or have you tried them and don't like them, why? Any other beauty products I should DEFINITELY try?? Write them in the comments below.
Also, want to read about my hair products, click here!
-WorldofModernMom