With summer being over and fall officially here I thought I'd write a blog detailing some of my favorite looks that are perfect for this time of year. Transitioning from summer to fall. When you just don't know and are stuck in the middle whether it will be cold or hot at the same time hahaha.
Looks featuring lightweight sweaters, 3/4 sleeve tops, light jackets and open toe booties!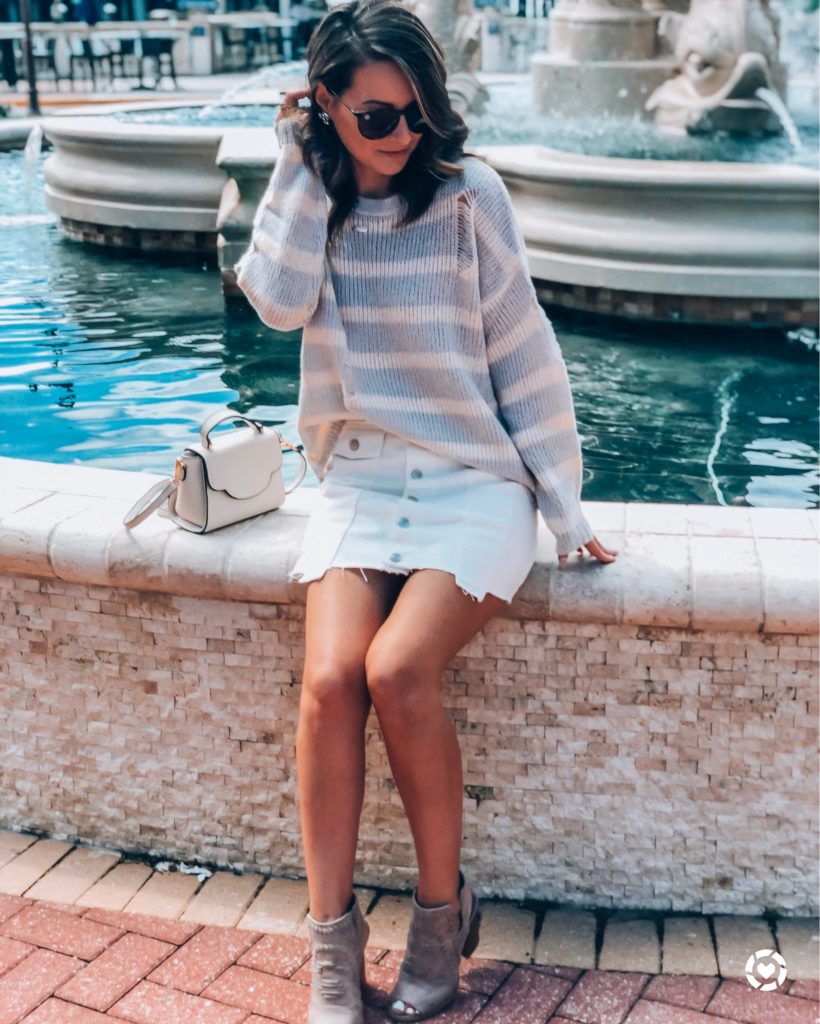 1. Cozy Sweaters & Denim Skirts
I'm starting it off with my most recent look all from Vici Dolls. When I saw this Dandelion Days Button Down Denim Skirt online I knew I had to have it, its so hard to find white denim skirts that are good thick material and I knew Vici Dolls wouldn't let me down. I decided to pair it with their Glacier Paradise Distress Sweater which is perfect for this time of the year because even though its a thick cozy material the distressed hole look makes it very cool and airy. The Shayla Peep toe booties are also perfect for this time of year and spring. I also love their taupe color because they different from the usual beige we all have. Below I linked each Vici Dolls item.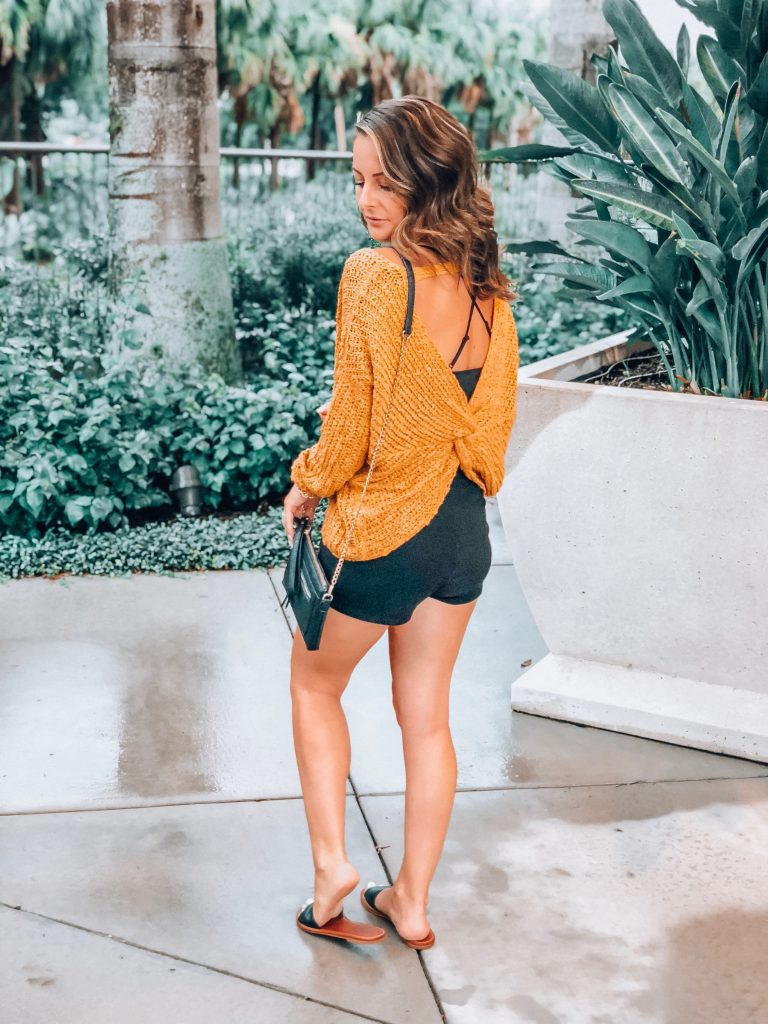 2. Open Back Cross Sweaters
This is another great fall transition look because you can wear denims, pants or shorts with this sweater. I absolutely love the color and think its perfect for fall season. The open back cross is also a great feature for the fall transition time as some days are cold and hot! If you live somewhere up north dark denims would be a great option for bottoms. I also wore a brallete with a thicker back for more coverage or you could wear a thin tank for layering. I've seen bloggers wear this sweater the other way, the open back in the front chest area, so thats another idea!
Shop The Look
(commissionable links)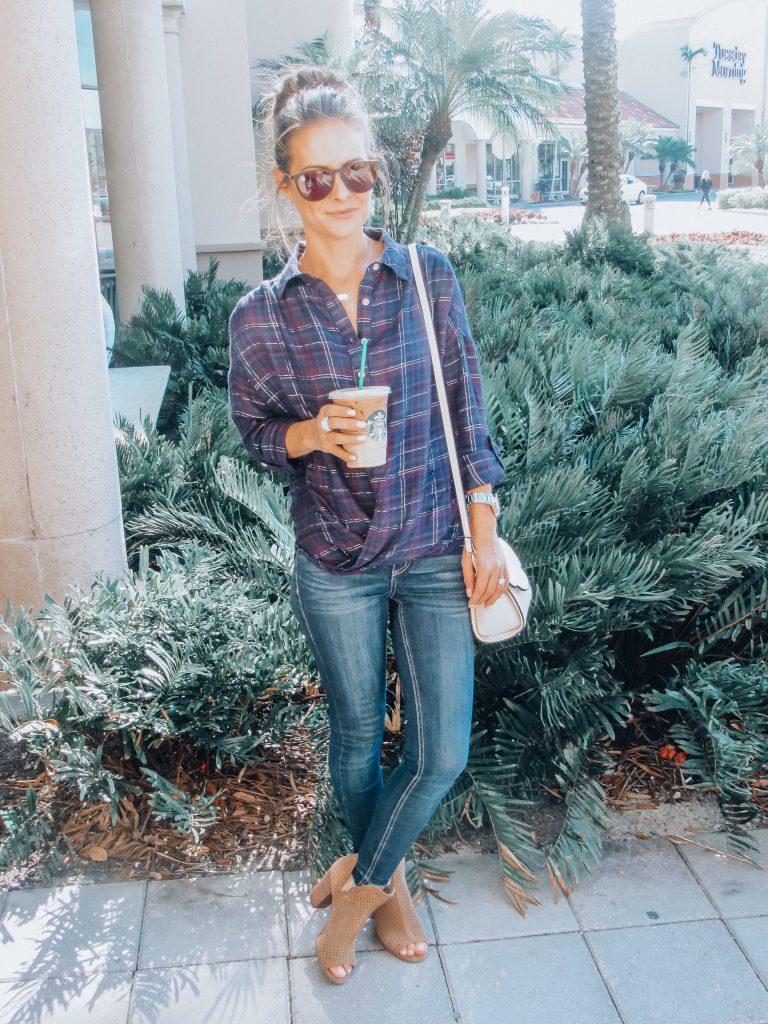 3. 3/4 Sleeve Tops
Other great fall transition pieces are 3/4 sleeve tops! For some reason I love these tops in the beginning of fall/spring. I think its a perfect sleeve length for those chilly but very not cold days. You can pair them with denims like I did or shorts if you live somewhere warmer. I love running errands on days with no plans in these kinda tops. Another great pair of peep toe booties are these LUCKY Brand ones! I got them in the spring time and will be wearing them all fall and next spring for sure. They are available in other colors too, like black!
Shop The Look
(commissionable links)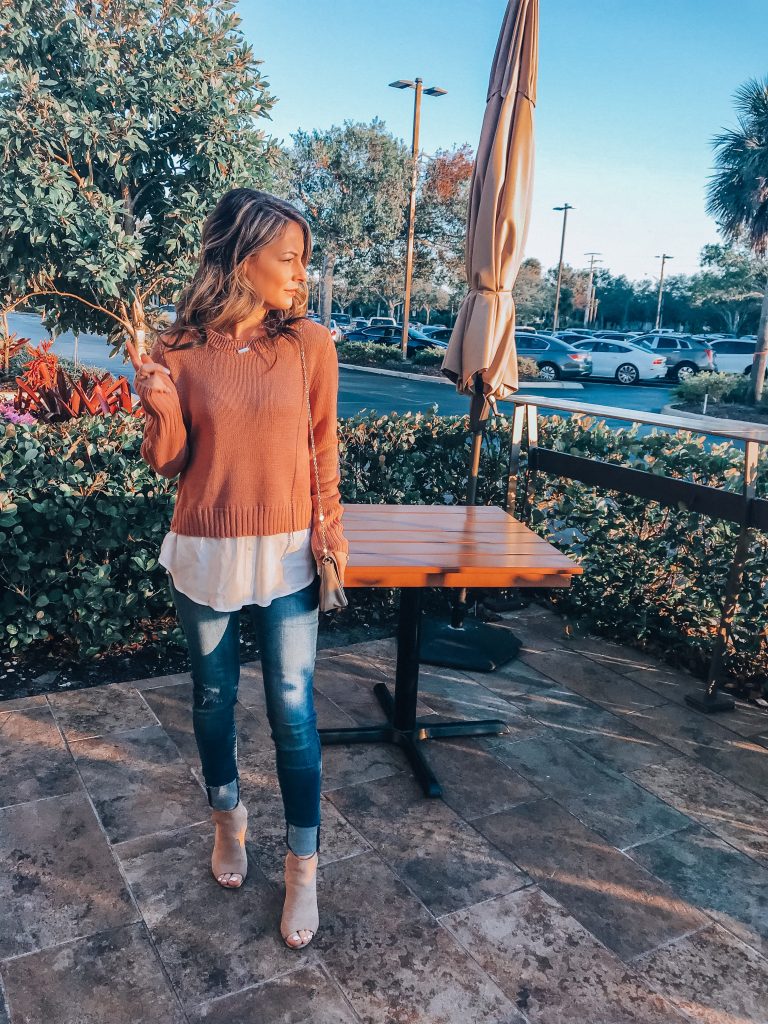 4. Layered Lookalike Sweaters
I'm obsessed with the button down shirt and sweater on top look but living in South Florida, thats a hard thing to wear. Sometimes its hard alone to wear one layer because of the weather unpredicatablility during fall let alone two. These two in one layered lookalike sweaters are perfect for all who live in warmer climates and for anyone else looking for a fall transition look. I paired it with distressed ankle jeans and nude open toe booties.
Shop The Look
(commissionable links)

5. Striped Button Down Tops
When I first saw this top it was worn button down and tucked in. As I was trying it on I decided to tie it in the front at the bottom because it ran big and I loved it even more. Since then, anytime I wear this top or any lightweight button down top I try to see if I can tie it in the front for a different look/style. Paired this top with dark denims and wedges which can still be worn during the fall transition time I believe. Linked a couple very similar tops below!
Shop The Look
(commissionable links)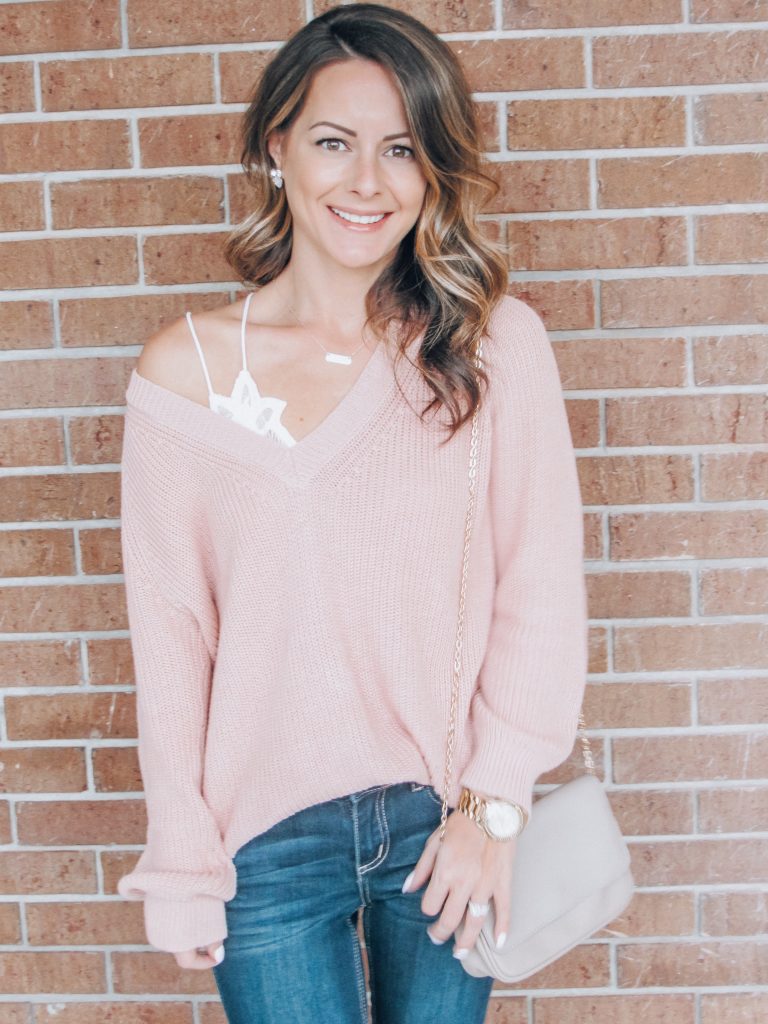 6. Oversized Sweaters
I love oversized sweaters and even more when they are v-neck. I liked to add a Bralette of some kind with any v-neck sweater for an fallen off the shoulder look. I've had this particular sweater for a while and have worn it numorous times during our "winter" seasons which is more of the fall transition for everyone else! Below I linked some very similar sweaters from trusted brands thats I would recommend.
Shop The Look
(commissionable links)

 7. Scarf over Tops
Another option for light layering is adding a scarf to your outfit. You can wear a dress layered with a scarf or a top like I did. I wore a cream color long sleeve top with Burgundy ankle length denims and added the scarf. I think this is another great option for a fall transition look. You can always throw your scarf in your bag at anytime you feel its too much.
Shop The Look
(commissionable links)

8. Light Suede Jackets
Okay totally obsessed with suede jackets at the moment! I can't wait for it to get a little color so I can wear them more often. I have the suede jacket in olive green and black at the moment and just ordered it in a Taupe color which will be perfect for fall. These suede jackets are a very thin material which is why I think its another great fall transition options. You can layer it with a tank, short or long sleeve top under it for different options. Wore it with a long sleeve black top, denim bottoms and my Lucky Brand booties. Linked some very similar suede jackets below!
Shop The Look
(commissionable links)
& so thats it for my fall transition look options. These were just some different ideas and options for this time of year. Whats your favorite fall look? Soon we will be getting dressed up for Halloween and celebrating Thanksgiving and Christmas, like where has this year gone???
-WorldofModernMom