Traveling? Raising a baby? Working long days? Are you looking for everyday affordable dresses? These 2 dress types are a staple in my closet!
This is officially my first blog post EVER!
I've been wanting to do this for while now but never had the time or courage to do it. So here's hoping for the best! As you read in my About Me, I'm a stay at home mom with never enough hours in a day! My daughter, Emma, is 14 months old. She is the best thing that's ever happened to me. My day to day is packed with cooking all of our meal, making sure Emma's nap are on schedule (because we moms know how important naps are for own downtime), changing diapers, talking in baby tones, working from home, laundry, dishes, cleaning, etc and now blogging… seems like it never stops!
Today, I want to talk about affordable on the go dress. For every women and mom with not enough hours in a day! I created this blog for a way to express myself and give ideas on things that work for our family.
The number one question I get on my socia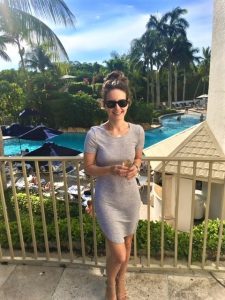 l media pages is where did you get that outfit? So here are some pointers on what I do, wear and where I shop.
T-Shirt Dresses
Raising a child in hot/humid Naples, I always need something light, comfortable and quick to throw on. I'm obsessed with t-shirt looking dresses because they are so easy to throw on and still feel put together. I love that you can wear them to run errands with the baby, go to happy hour with the hubby or even dinner, morning to night kinda outfit. You can dress them down, just some light jewelry and flats or flip flops during the day and change to heels and throw a cover up for night time!
I found a brand that I absolutely love, the material, fit and look! The best part about this brand is that the prices are so reasonable (like $10.95 per dress!) and sometimes you can find them at your local Marshall's or TjMaxx. The brand is ZenanaOutfitters.com , go check it out for yourself!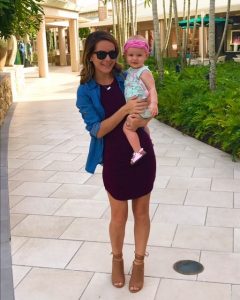 Another good place to look for easy to throw on dresses is Forever 21, of course! They have a lot of style and always priced reasonably. The hardest part is finding these dresses at the store, so sometimes its best to order online and take the hassle out of shopping with a baby and waiting in long lines.
Body-con tank dresses
The Racer-back body-con tank dress is my favorite at the moment, so much that I own it in 3 colors, but don't worry each was only $8.90! For this look, I threw on a denim button up shirt (from Marshall's), my go to peep toe wrapped booties and my all time favorite accessory, EMMA! Follow the link below to find the dress and all the colors available! Forever21.com/BodyconTankDress
sAlso, just for sizing reference, both type of dresses were a size Small and were true to size!
If you are looking for other affordable dresses and looks check out my blog on What do this pictures have in common?
Hope you enjoyed my first blog, come back again for more WorldofModernMom tips!
Summary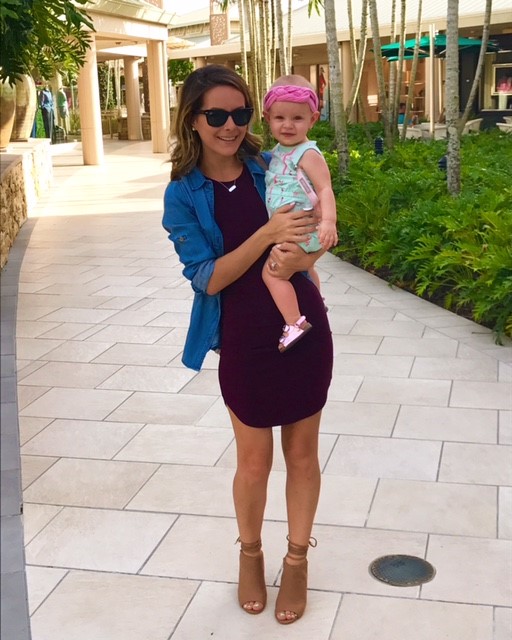 Author Rating





Brand Name
Product Name
Price
Product Availability