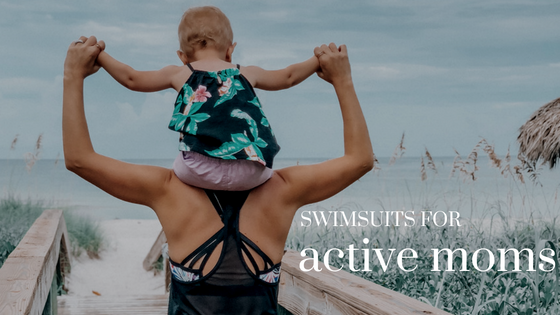 This post is sponsored by Beach House Swim however all opinions are my own.
As moms we are always on the go and have to be ready for anything. So what if I told you I found the perfect swimsuit that doesn't look like a swimsuit, has a quick dry technology, you can run errands in without a cover up and you could even workout in? Would you believe me?
I recently received a Beach House Sport swimsuit and I absolutely loved it. As you all know we live in sunny Naples, FL. We have numerous public beaches, parks and playgrounds in the city. One of our favorite activities is going to Lowdermilk Park early in the morning for a play date, a walk on the beach and having a picnic!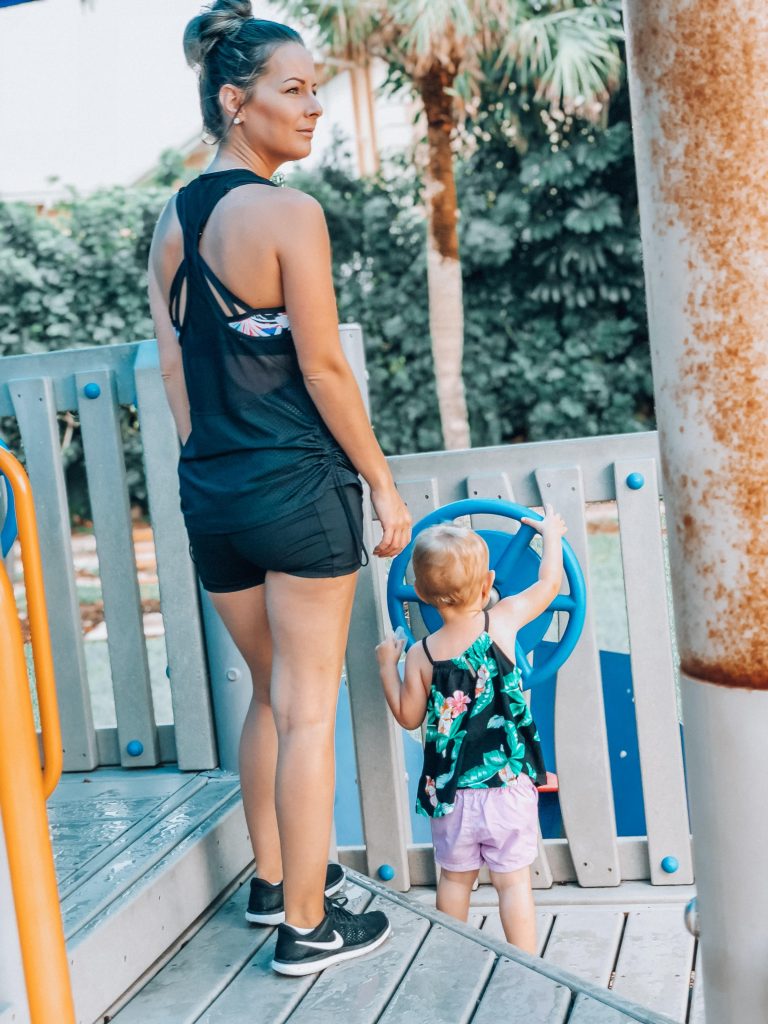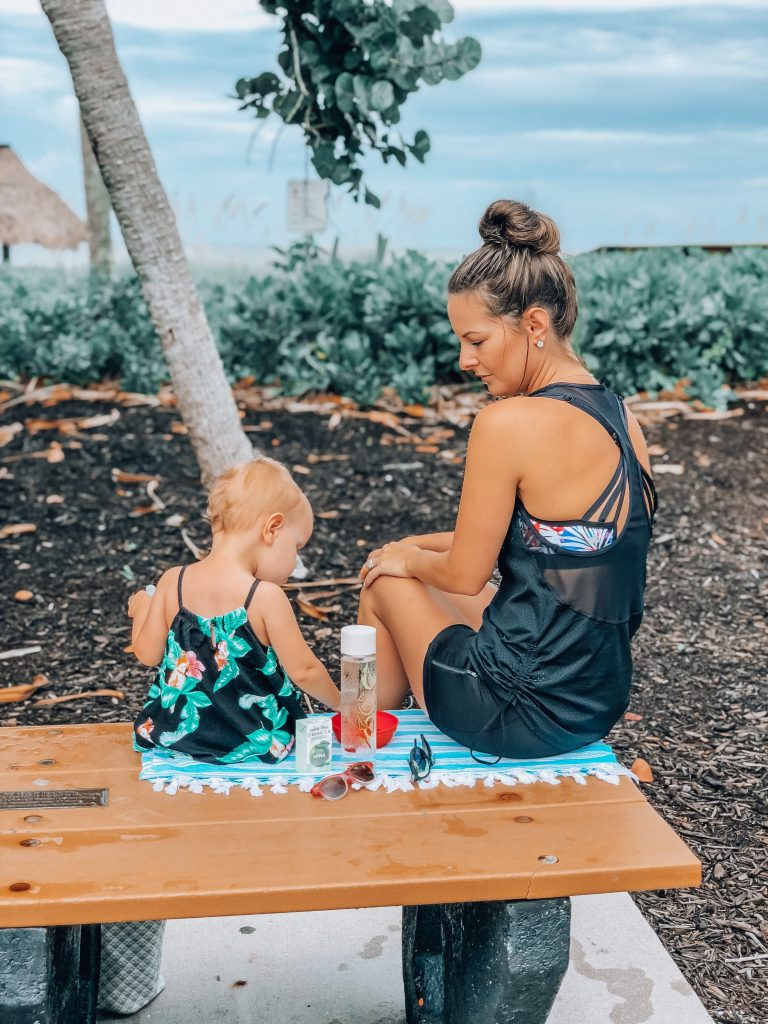 Lowdermilk park is a playground, recreational area with public beach access. No matter the time we go to the park it always gets too hot & muggy, so the other day I decided to wear my Beach House Sport Swimsuit. The swimsuit was perfect for the park. The swimsuit top comes with a "breath easy" mesh tank for 2 looks in 1 for any women that wants to change up her style or for more coverage. It also has adjustable straps on the swim top and tank top. I felt that the tank was a perfect cover up so that I could still run errands in feeling comfortable. The shorts are stretch and provide lots of coverage. A bonus was  the inside pocket in the shorts that could hold small items like, credit cards, money, keys, lipgloss etc.
The set I'm wearing is Beach House Sport Amani Double time tank top-blurred flare, size 4 and Chandra Swim Shorts – beach solids size 4. On their website you will find different styles from bikinis to one pieces to more sport style swimsuits.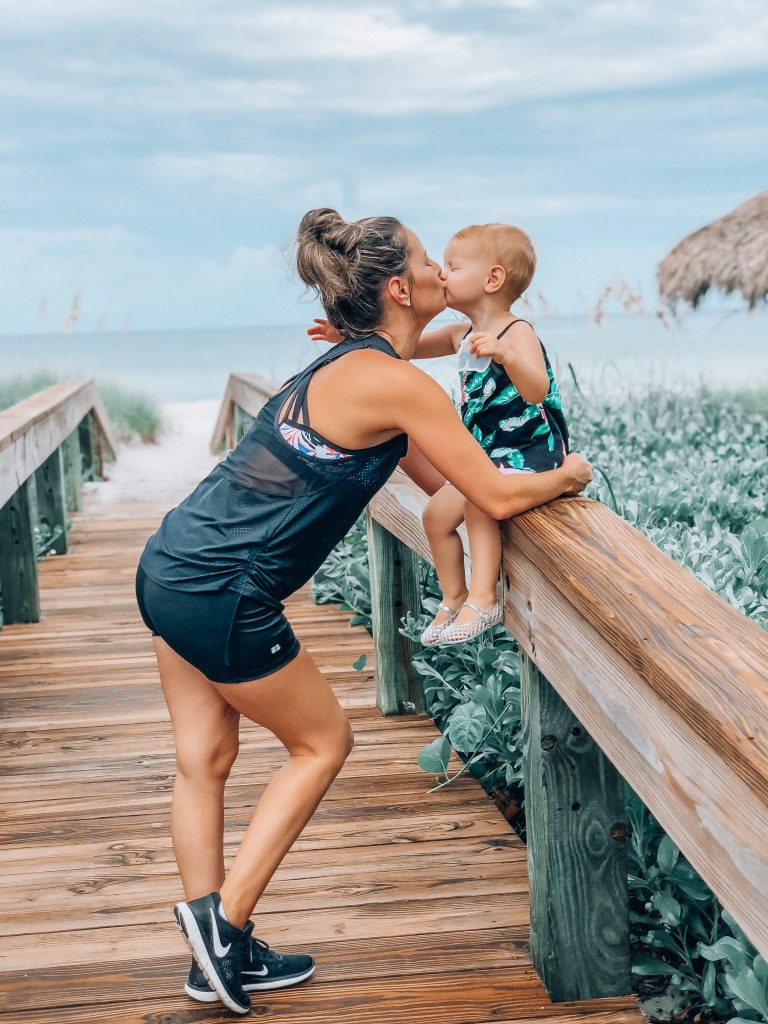 Not only do I love this style because of the comfort and material being lightweight & breathable but it is perfect for our early morning park dates and will be for the beach or pool or just to run errands in. The suit is also 50 SPF and as I mentioned before has a quick dry technology. If it wasn't for Red-tide, Emma and I would be swimming in the water!
If you want to check out their collection of swimwear, click here! to save 20% off at check out use discount code: ilda20.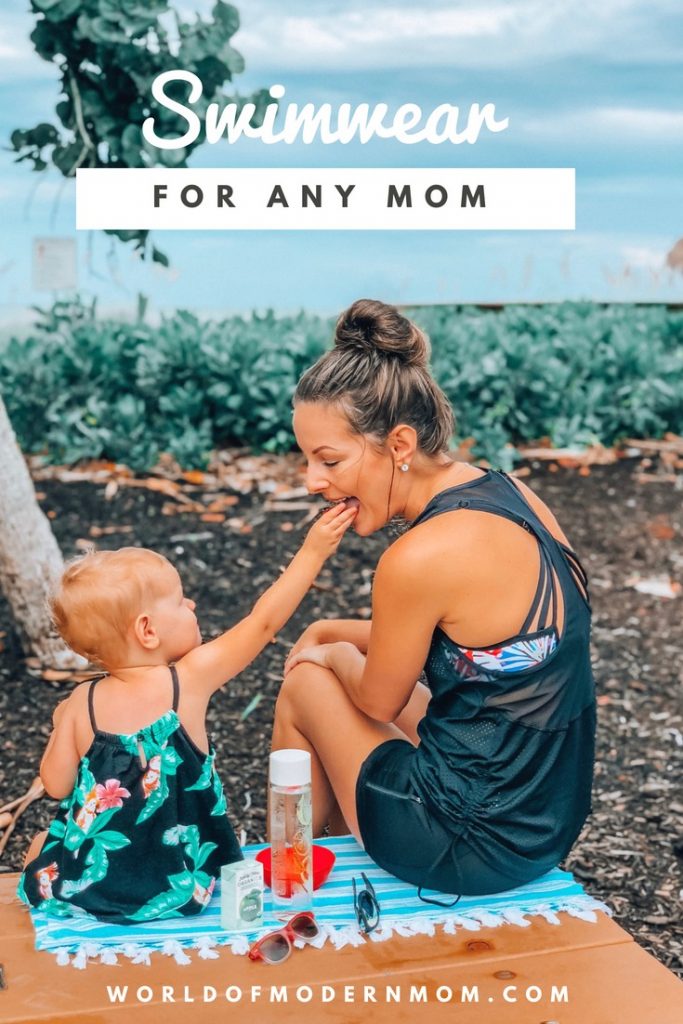 -WorldofModernMom