Instagram Post Looks
The first month of 2018 has come and almost gone even though it felt like the longest month EVERRRR to me! With New Years, hubby's birthday and traveling to Panama, you can say we had a busy month but made lots of unforgettable memories.
This year I'm starting something new on my blog. At the end of each month, I will do a "Instagram Fashion Five Round Up". This will be a post detailing the 5 most popular looks of the month posted on Instagram. I will talk about favorite items of the month and link all the products or very similar styles available!
Look One – Maroon Pant & Ivory Top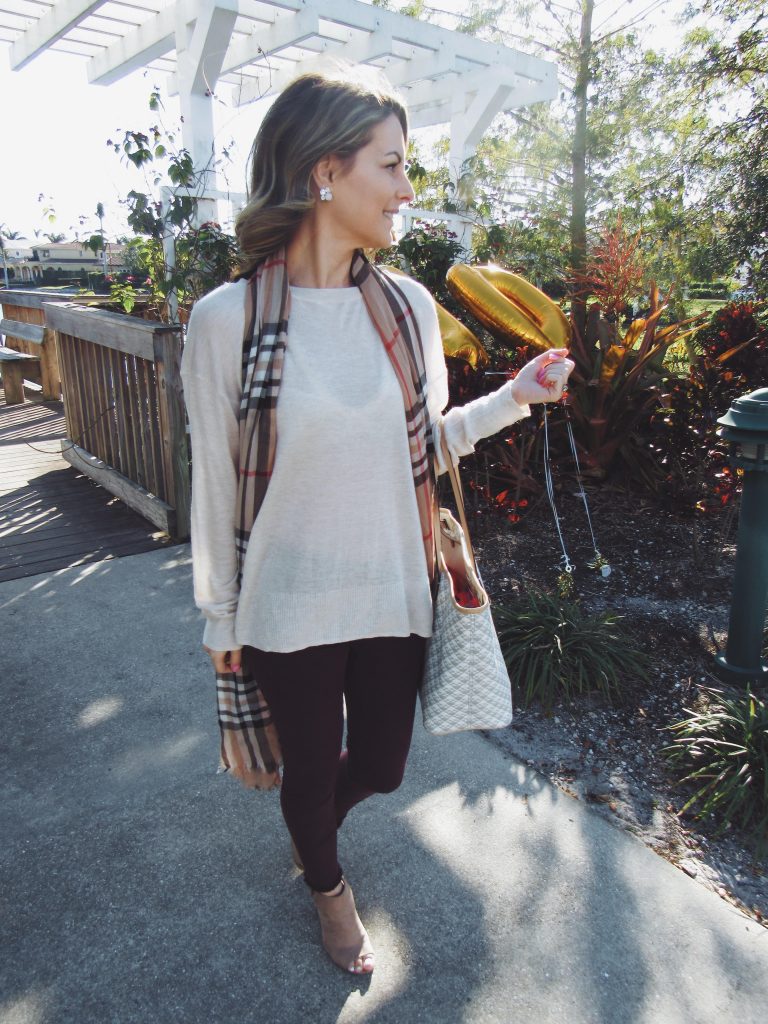 As I was browsing through Nordstrom Rack, I stumbled upon these maroon jeans! They were my size, on sale for $12.99 plus 20% off on top, talk about a steal! I've always wanted a pair of maroon jeans because you can style them so many ways. Easy comfortable looks with a t-shirt and converse or dress it up with light color tops and booties like I did. I also added this Burberry scarf for a pop of color. I have linked some similar pants below because the one I have on are completely sold out.
Look Two – Off the Shoulder Ruffle top & Ripped Jeans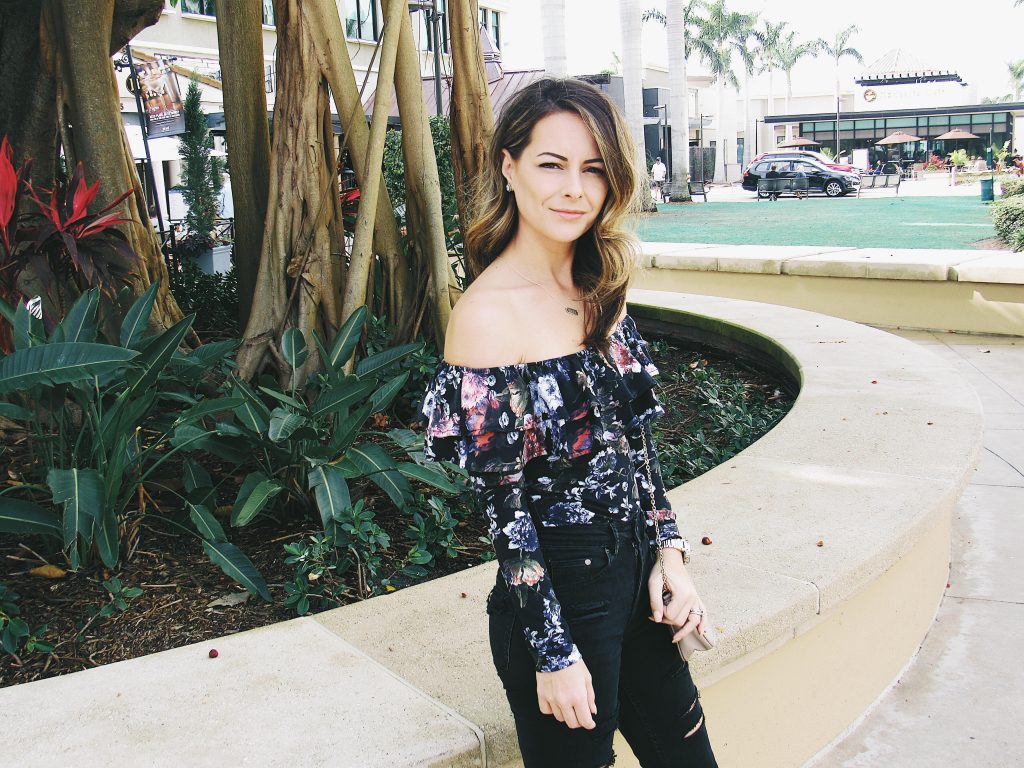 I absolutely love this off the shoulder floral ruffle top! You can wear it so many different ways, like on vacation with a pair of shorts and flip flops or mini skirt date night look or high waisted jeans like I did! This whole outfit besides the shoes (top, jeans and clutch) are from H&M. I had been looking for a pair of high waisted ripped black jeans for a while, they were a little on the higher priced end for H&M but worth every penny to me!
Look Three – Charcoal Bodysuit & Black Jeans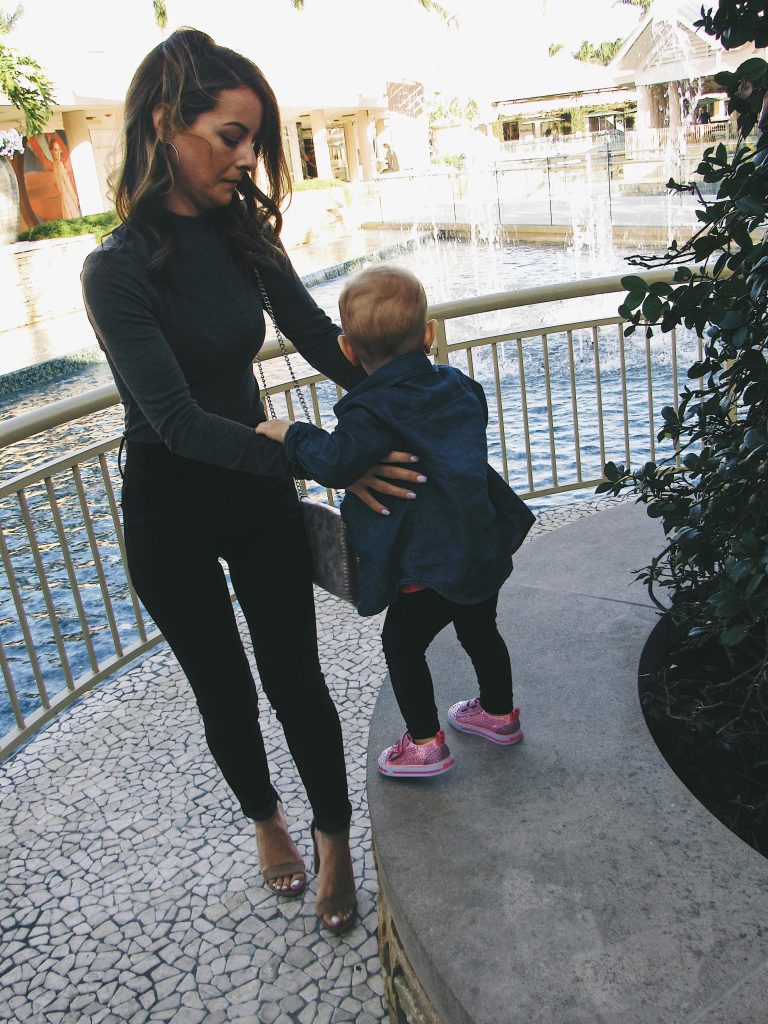 Everyone loves a good grey turtle neck bodysuit and when I saw this on Pink Lily Boutique website I ordered it right away. Also under $30 and you can save 10% when you sign up for their email subscription. I paired this top with a pair of high wasted jeans from American Eagle. These are another pair of my go to jeans, they are dark black, no rips and perfect for a clean look.  I wore my favorite new pink clutch with this outfit for a pop of color. The top is linked here, the rest of the look + Emmas is linked below.
Look Four – Date Afternoon Look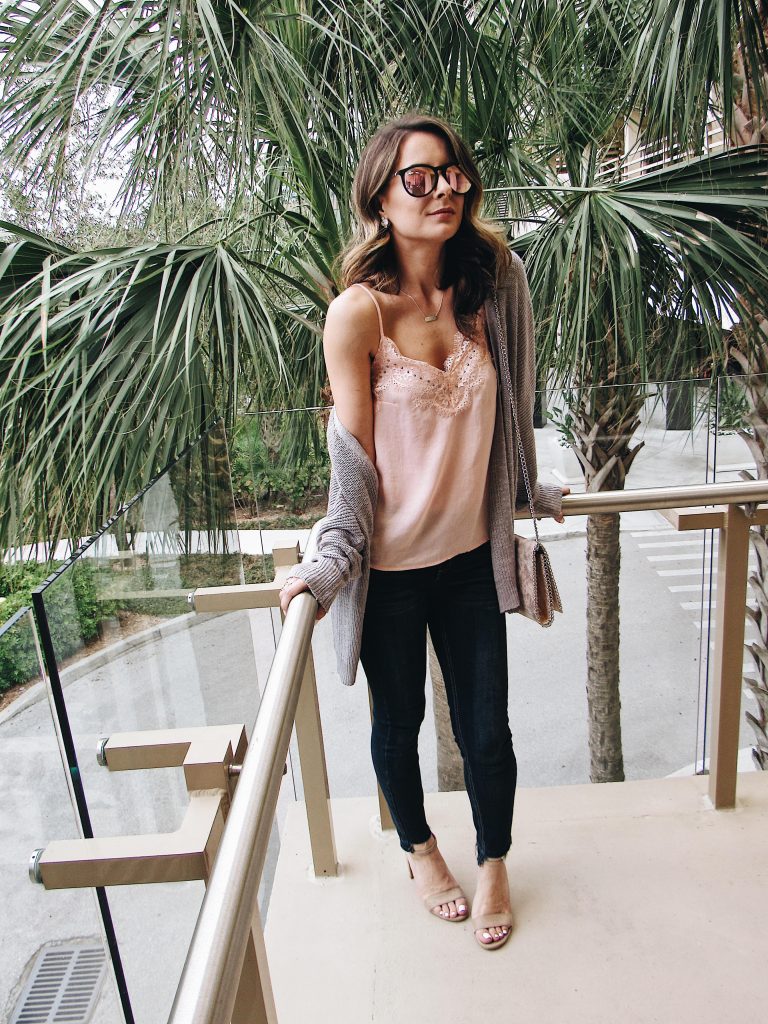 Now that we are parents, we will take a date "break" anytime of the day! Whenever our parents are available, early morning breakfast date to an afternoon happy hour drink, we don't care. This week we had an "afternoon day date" and I decided to wear this lace tank top with my grey cover up and a pair of dark blue jeans. We went to our favorite bar, Bar Tulia and walked around our downtown area, 5th Ave. Love this look for the Florida winter weather, because in the sun you are sweating and in the shade you are freezing, perfect for both! My sunnies are from Blenders Eyewear and now you can save 20% off your purchase when you use code ILDA20 at check out! Click here for their website.
Look Five – Sweater/Bralette Combo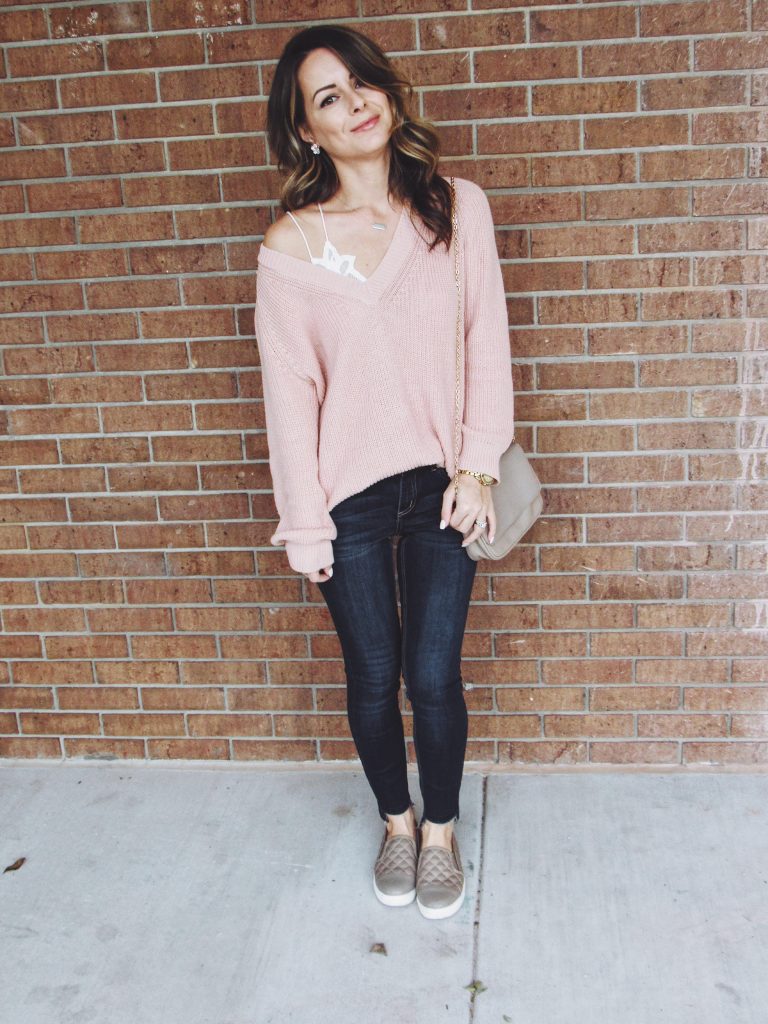 I've watching this bralette from FreePeople to come back in stock like a hawk, so when it finally did, I had to order it right away. And now that I tried it on, I might order every color available! Since I had Emma and lost all the baby weight my breast are not the same. They have gotten a lot smaller (& saggy) but this bralette is a miracle worker! (Im wearing a small) I paired it with a pink sweater from last years H&M line, dark blue jeans and beige clutch and slip ons.
This is my Instagram Fashion Five Round Up for January. Any other outfits that you think should have made it on here? Which one is your favorite from the above? Also, my looks from Panama are not included in this post but if you want details on those looks, click here.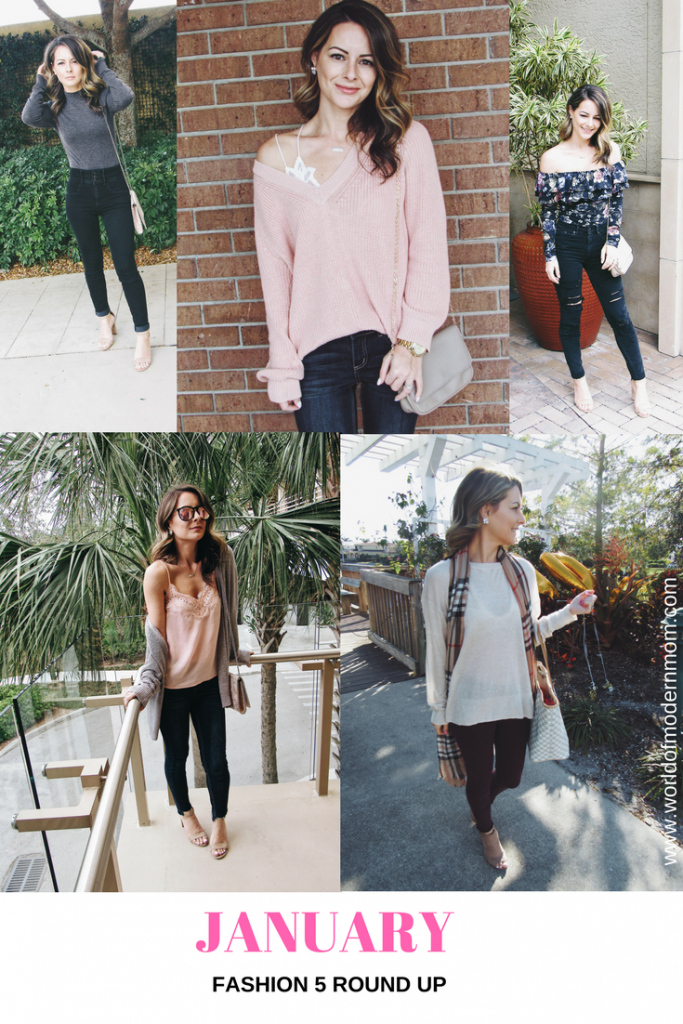 -WorldofModernMom