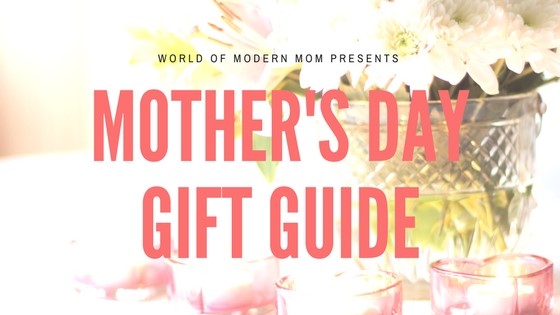 With Mother's Day just around the corner, I thought I'd do a World of Modern Mom Mother's Day Gift Guide. I'm sure most of you moms have your own list and don't need help but here are some of my favorite items in case you cant think of anything or need to send hubby some quick suggestions. Also, disclaimer this might be a list of suggestions for my own husband :).
When I put this list together, I thought long and hard. I tried to make it inexpensive but there are a couple items I think are worth the higher price tag. These are all my thoughts and opinions.
Mother's Day Gift Ideas
This is one of my most favorite gifts I've ever received. Mark got it for me on my first Mother's Day. You probably have already noticed, I wear it all the time! Its my everyday piece of jewelry, I have it in silver but have been wanting it in gold for a while too. On their site the necklace has a date engraved, Mark changed that and I have Emma's initials on it. Oh and its under $60! Linked it here for you.
How cute is this iPhone case? Isn't it the truth?? Don't all we moms run on coffee? The phone case is inexpensive and perfect gift for your mom girlfriends! Linked it here for you!
Another very inexpensive gift. I love items like these because they're perfect gifts for other moms or if your hubby wants to, can splurge. He can get a bunch of items from this list without breaking the bank! You know this hat is perfect for bad hair days, early morning school drop offs or doing mommy errands! Linked it here for you!
Okay, these are one of the items I mentioned on the higher priced side but so worth it in my opinion. I got mine when I was pregnant with Emma because I couldn't fit in anything else and needed a shoe that went with everything.  So, I've had mine for over 2 years now and love them, they go with everything and always dress up any outfit. From shorts, to dresses, to jeans to pants! They are available in so many colors, I have the nude patent pair. I absolutely love the blush and black ones. I've linked them here for you.
You guys know I can't live without dry shampoo and this brand specifically. As moms now, we barely have anytime time to brush our hair nevertheless wash it, so dry shampoo comes in handy. This is another inexpensive gift that can be paired up with other items. I also love the smell of this dry shampoo and use it as my hairspray after curling my hair. I've linked it here.
This is another reasonably priced item and you know most moms would wear the s**t out of it! Everyday wear, every color please! I love little gift like this from hubby because its the truth with a little humor in it :). Linked this super cute tee, here.
I'm sure you've noticed that with spring and summer around the corner, straw bags are in! There is so many out there and most of them can be quite expensive, but I was able to find this small circle tote for only $50! How cute is this bag for summer vacations? Linked it here for you!
These are on the higher end but so worth it. I've always wanted a pair and right now might be the perfect time. Rain season is just around the corner here in Southwest Florida and all the snow will start to melt up north soon! They are available in lots of colors and prints now, but I've linked the black original ones here.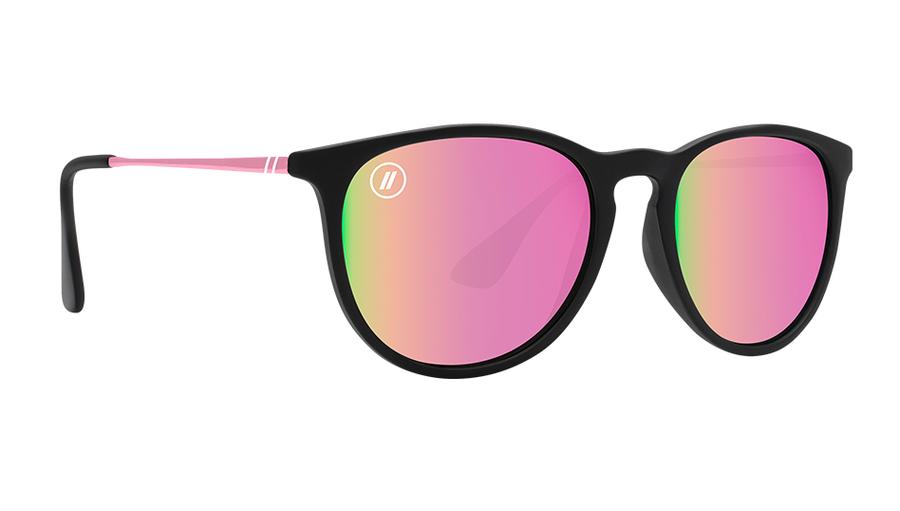 Here is another inexpensive gift. I love these sunglasses because they are all under $50, great material and if your toddler breaks them its okay, I can afford a replacement pair! I also love the fit of these sunglasses, I usually don't purchase sunglasses online because of the shape of my face. I've ordered all of mine online and never returned a pair. They just brought back my most favorite and popular pair but they sold out again! I've linked all others available here. Don't forget to use promo code ilda20 for 20% off at checkout!
I just got this palette not that long ago and I absolutely love it. I am not very big into eye shadow and probably have had the same "Walgreen" brands for years!! Well last month I wanted to invest in one, I didn't want the big palette since it was my first time. This mini version is perfect for a beginner, it has all the colors for either subtle or a more dramatic look. This another great mother's day gift that you didn't want to splurge on yourself! Linked it here for you!
So, that is my Mother's Day Gift Guide. Mark, you can get me anything from here that I don't already have :). Now, moms copy and paste this link and send to your husbands for some subtle hints for Mother's Day gifts.
-WorldofModernMom