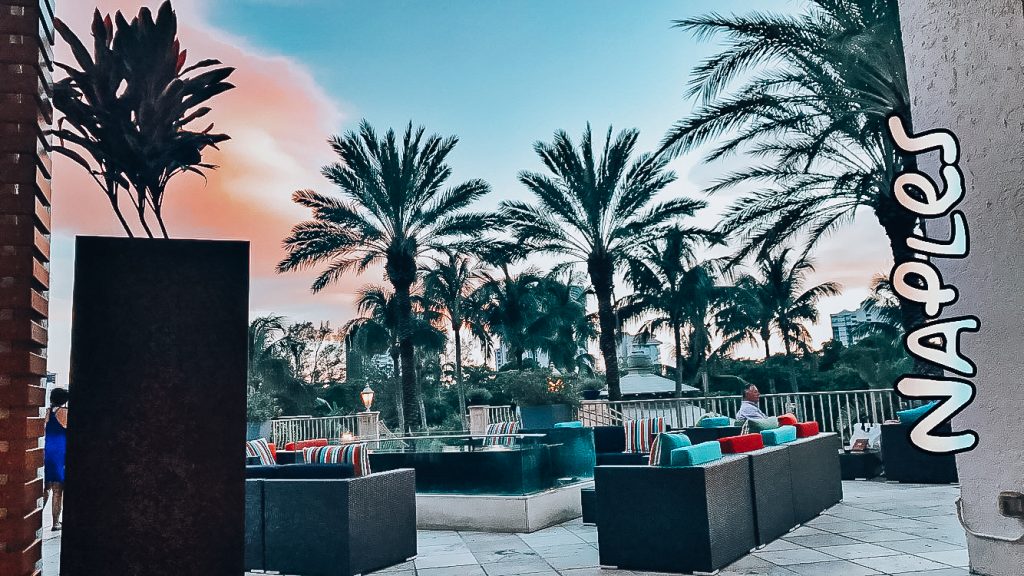 With summer around the corner, I thought I'd write a blog post on Naples, FL and why its the perfect family summer vacation spot! Naples is a very wealthy city and you will notice that within minutes of driving around just by the cars you see on the road. With that being said, Naples can be quiet expensive but as a local living in Naples for over 15 years I've figured out some tricks.
First of all Naples is a very seasonal city. We have a lot of snow birds, retirees, wealthy property owners. They usually are here for season which is from November – May.  After Easter but at the latest May, depending on the weather up north all the snowbirds leave and we the locals get our city back.
Once we get our city back, the stores are not so croweded, the streets are not a constant traffic jam, restaurants are not all booked up and the resorts bring their prices down. Which is why Naples, FL is the perfect inexpensive summer vacation spot. Yes, it can be hot and humid and might rain for an hour in the afternoon but isn't that what summer season is about??
During off season, all the resorts bring down their prices because the snowbirds and foreingners are not traveling here as much. Most of the restaurants have special priced menus and the beaches and parks are not so crowded.
In the next few paragraphs I will talk about key points like airports to fly into, family friendly resorts, restaurants, parks, kids museums and the best beaches to visit.
Airport:
The best and closest airport to fly into for Naples, FL is Southwest Florida International Airport in Ft. Myers. Its only about a 45 mins to an hour drive to Naples, depending at which resort you stay at.
Resorts
There are numerous resorts in Naples and most are very kid friendly. Below I will mention a couple that Mark and I have stayed with Emma and why we picked the resorts. Averages nightly off season room rates are between $109-$209 per night versus in season rates of $450+.
Key features:
2 Pools
1 Kid Friendly Pool with Water Slide
Beach Access and Food & drinks available to a certain hour.
Free Golf cart ride to the beach through Mangrove preserve
Pool Cabanas available for extra charge
3 Restaurants with kid options
-I wrote a blog on our most recent stay there. To read and see more pictures, click here.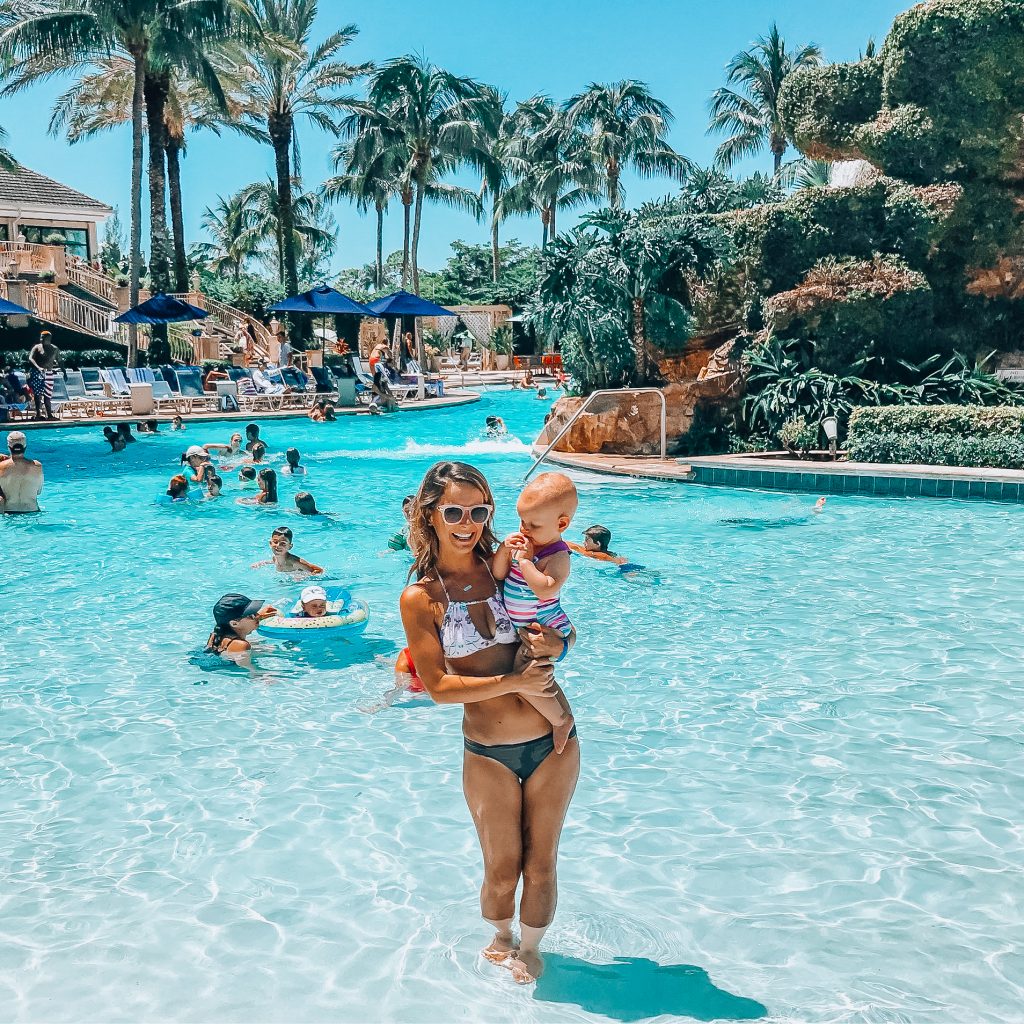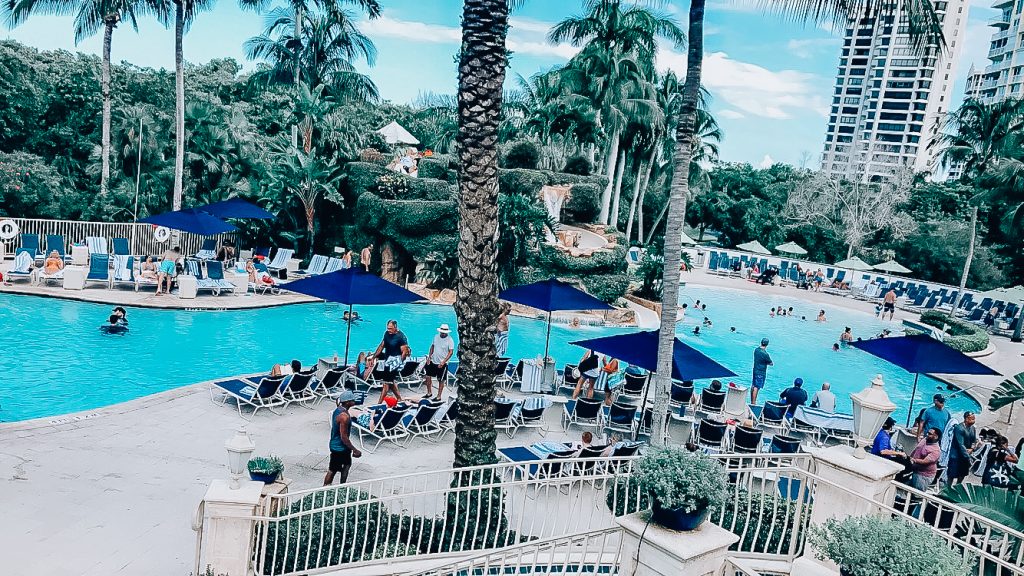 This is another one of our favorite resorts! We have a lot of memories there. Mark asked me to marry him there while on a getaway and we had out first parent retreat after having Emma.
We also frequent this hotel a lot because they have a great restaurant and bar by the beach that has live music on the weekends. There's times we go there just for lunch, as valet is validated when purchasing something at the restaurant or bar.
The hotel has a true resort feel  with a multiple restaurants, conference rooms, a spa, 2 pools and golf course spread out over a few miles of beach front property.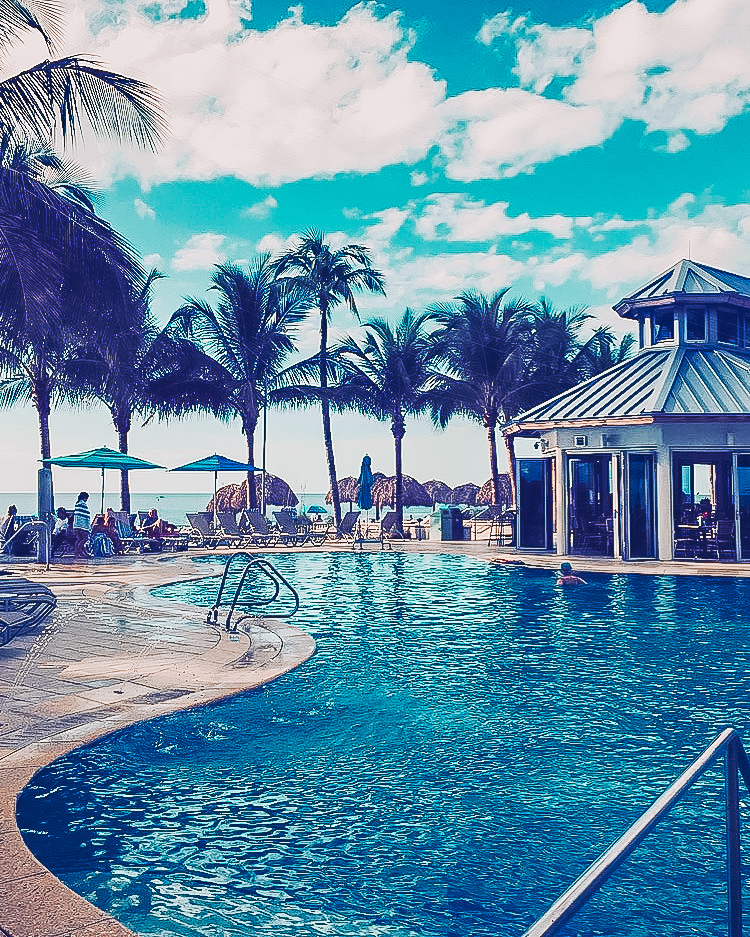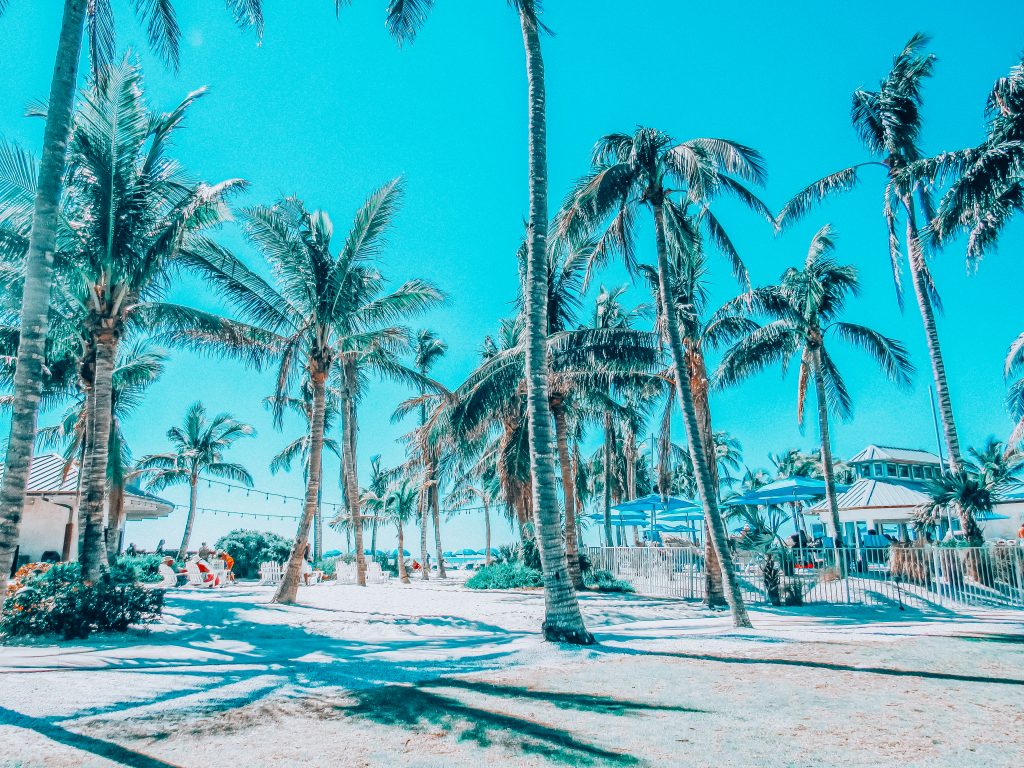 Other Resorts to mention
Some other resorts I want to mention that I have not stayed recently but would recommend as family friendly are:
Restaurants
After having a baby your restaurant preferences change a lot. You go from fancy restaurants to any restaurant with a crowd and bar. This way people can't hear your tantrum throwing baby. I think we've become masters at this. We have a few fast dining restaurants that we frequently visit. We visit them because the food is good and the atmosphere is perfect with Emma.
Downtown/5th Avenue
Roma Italian Bistro & Pizzeria – great pizzas with casual outside and inside sitting right on 5th avenue. Also more affordable compared to other restaurants downtown.
3rd Street
Barbatella Italian Restaurant – we love this restaurant because of their outside patio. We go a lot on the weekends after Emma's nap for a snack and a drink. They have a water fountain in the middle of the outside patio and a ice cream store right next door!
Old Naples Pub – this  a hidden restaurant/bar that is hard to find unless you've been to Naples before. But actually there is a trick, its right behind Barbatella, through a walkway.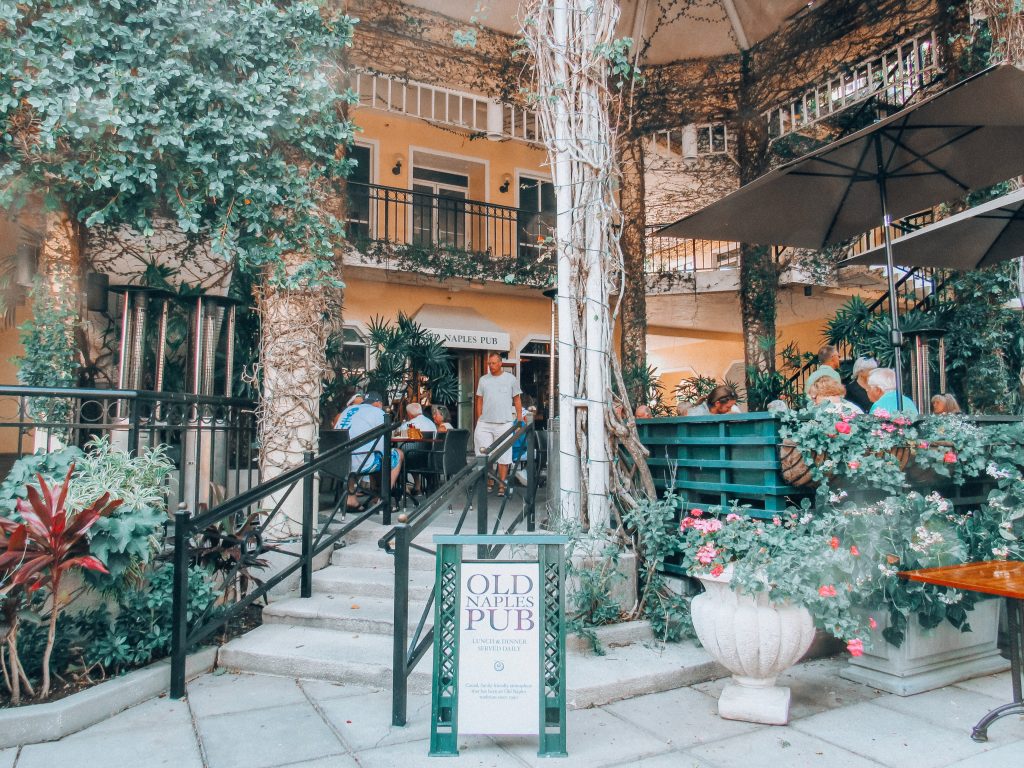 DATE NIGHT Restaurants:
The Bevy – if while in town you are able to get away one night without the kids, go visit The Bevy. This is one of the newest hottest restaurants in town. The decor is modern and chic and their cocktail selection are the best in town!
Bar Tulia – another one of our favorites & only true gastropub! They have great cocktails and their food is even better. Next door is their restaurant Tulia Osteria which is one of the best italian restaurants in town.
Cavo Lounge – if you also have time for a drink after, head to Mercato, where most of the nightlife is! Cavo Lounge is our favorite because of the European feel and house music played.
In town
Tacos & Tequila – this is a chain restaurant here in Naples that is very popular. It has nice bar and very casual atmosphere. We frequent this place a lot when dining with Emma, and their tacos are delish!
Peppis Pizza– we have been eating their pizza for over 14 years! This is my all time favorite pizza ever, truly authentic. We visit so much, they know my whole family on a first name basis!
Fernandez the Bull – this is a Cuban restaurant! They have a couple locations in town, the one on Pine Ridge & Livingston Road is my favorite because of the courtyard area right outside, perfect for a toddler to run around in!
Beach Box – we love this place so much! Its a super casual, burgers, salads, pizzas and sandwiches beach town restaurant. Its right across Vanderbilt Beach, which is the locals favorite beach. Beach Box is a order at the counter foods & snacks with self serve ice cream, open garage doors feel and walk up bar. They have picnic tables outside and its a pit stop for locals on the way to the beach after parking their cars in the garage.
The Dock Restaurant – for anyone looking for the best seafood and  casual waterfront dining this is the place for you! Enjoy your dinner on the water overlooking all the boats on the Naples City Dock.
Parks & Museums
We have a lot of parks in Naples withe playgrounds.
The North Collier Regional Park
The park includes a water park, Sun-N-Fun Lagoon, several tournament fields, the C'mon kids museum and a playground.
"The Golisano Children's Museum of Naples is a brain-building powerhouse and Southwest Florida's first museum devoted for children and families to learn through play. With hands-on exhibit galleries, the accessible museum invites visitors of all ages to journey through the swamps of the Everglades, weave through a maze, climb a two-story banyan tree, or experiment with the water play station. Children can become a weather forecaster, a farmer, a chef, a fisherman, an artist, an architect or a veterinarian; explore the cold of an igloo, the whoosh of the wind, the sound of the sea, the effects of water and the colors of the rainbow. Throughout the day special activities encourage our guests to get involved, try something new and be energized."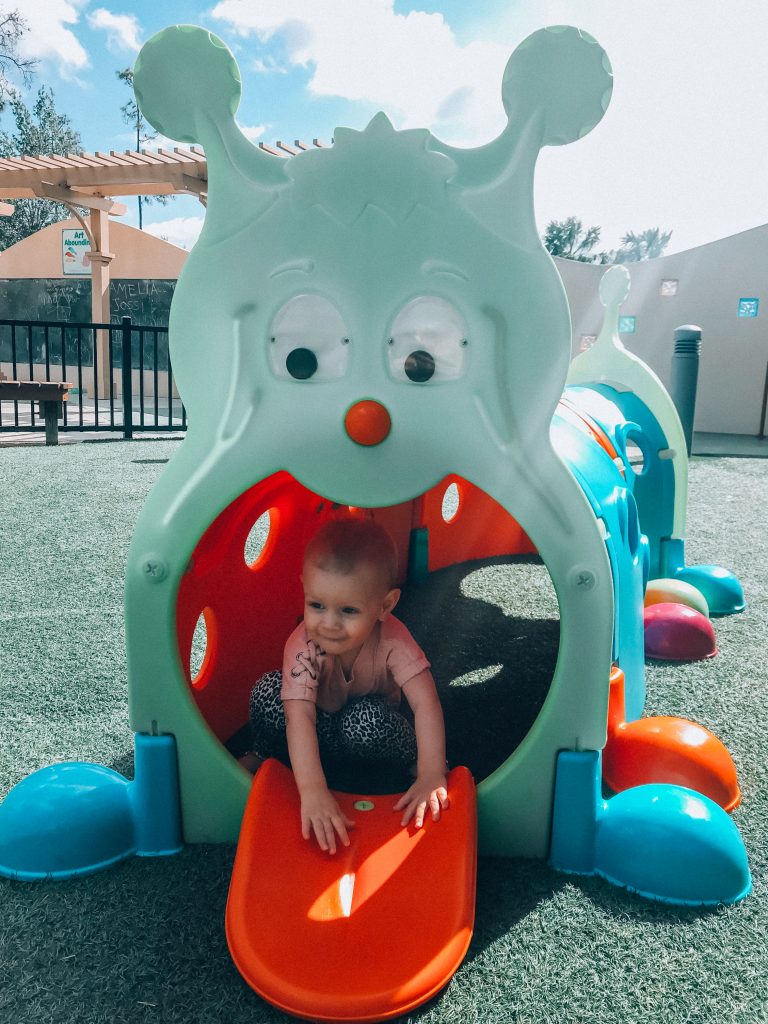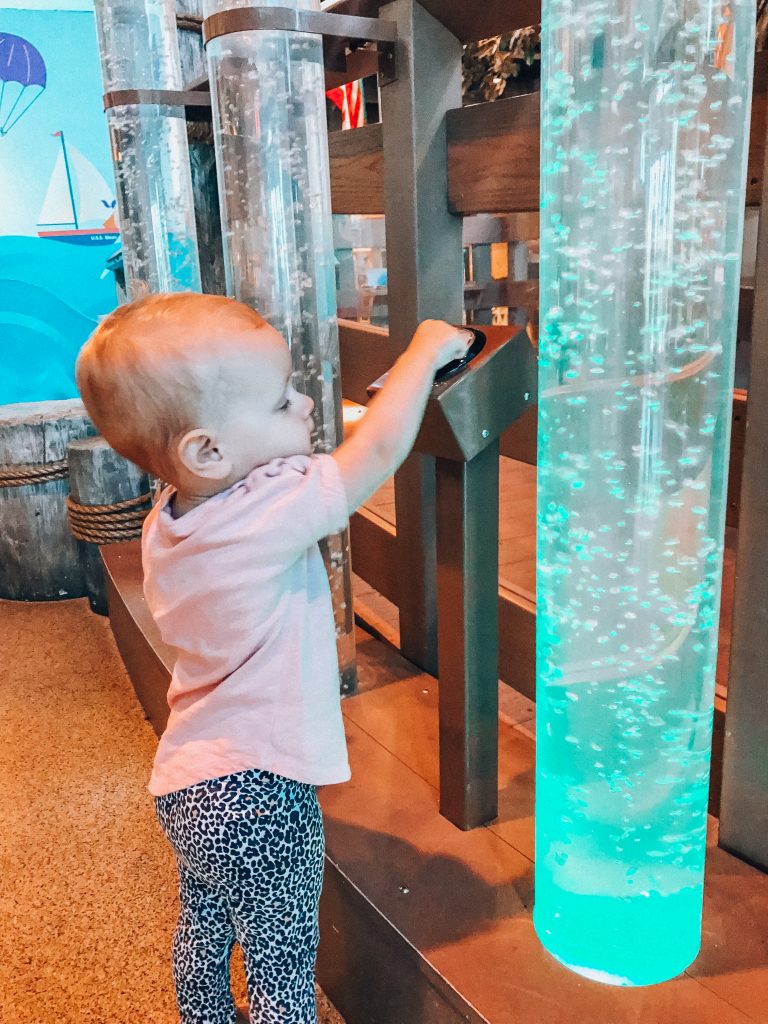 Other playgrounds to mention: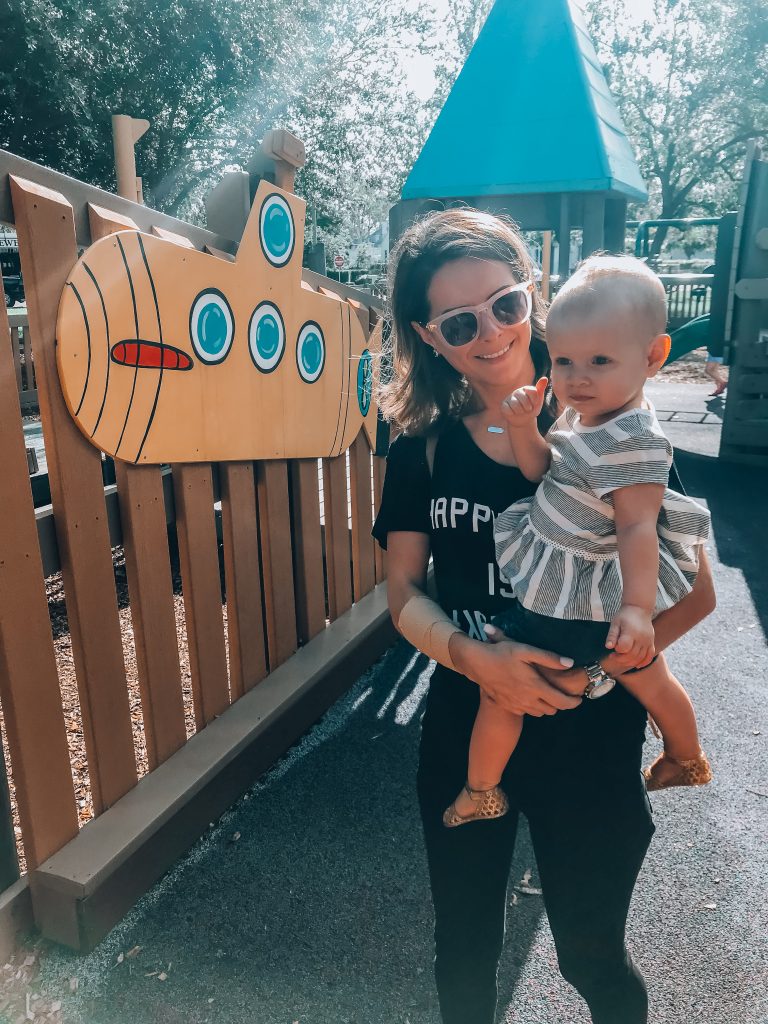 Family Activities
In addition to already mentioned family activities, a few other notable things to check out are: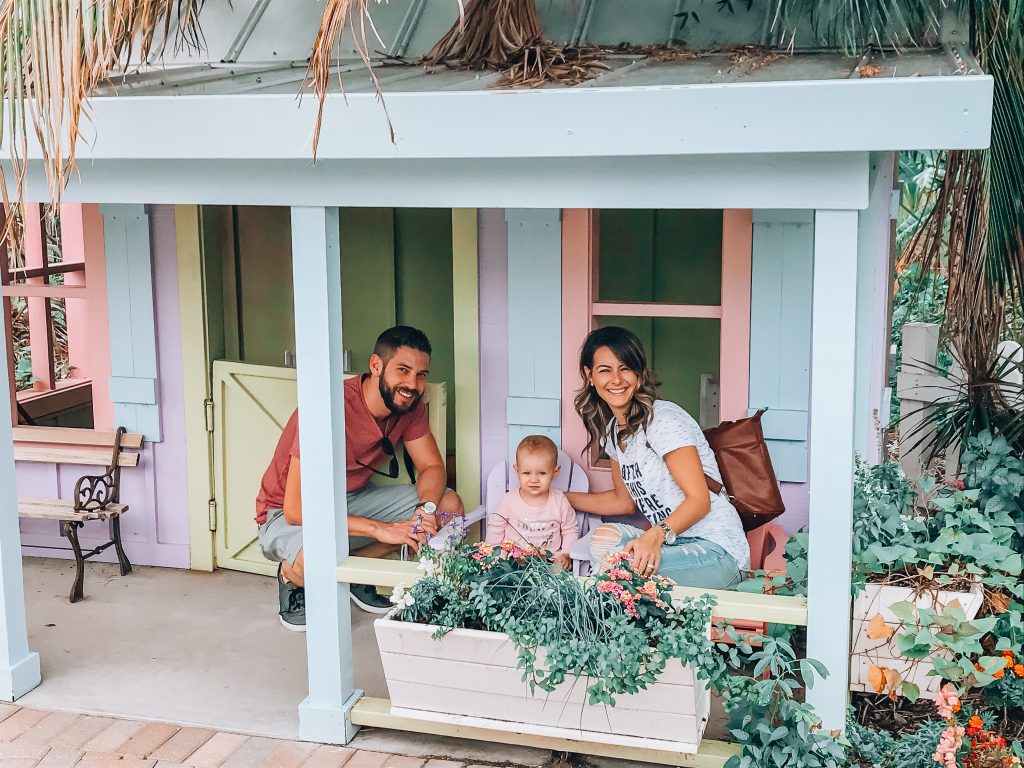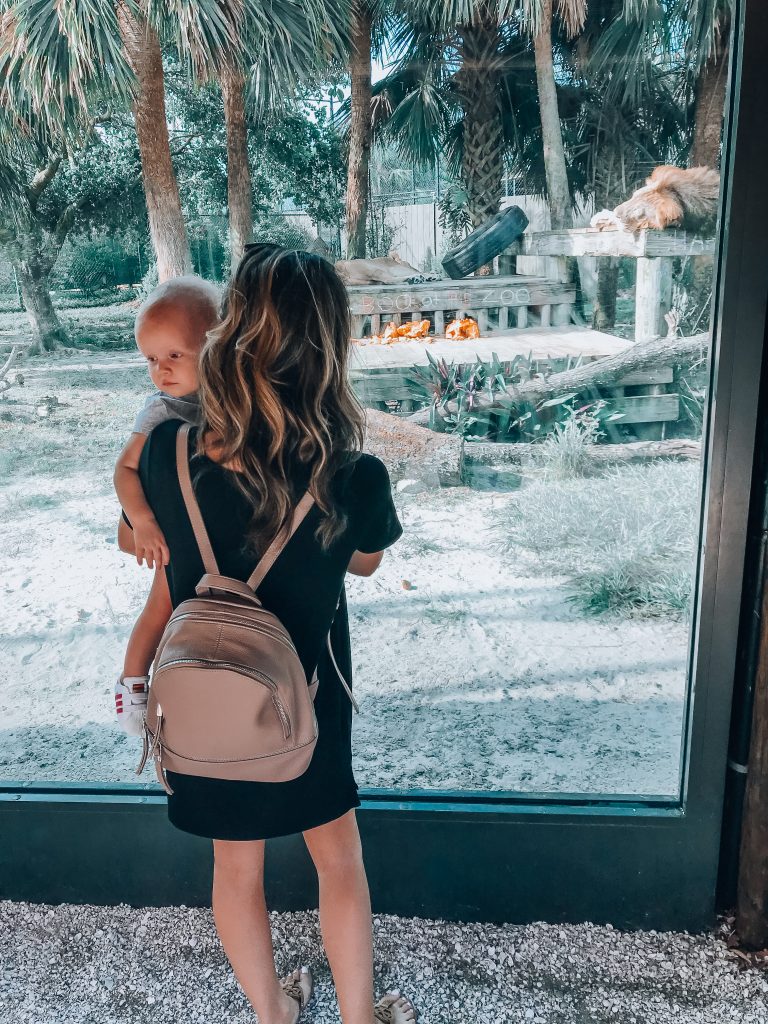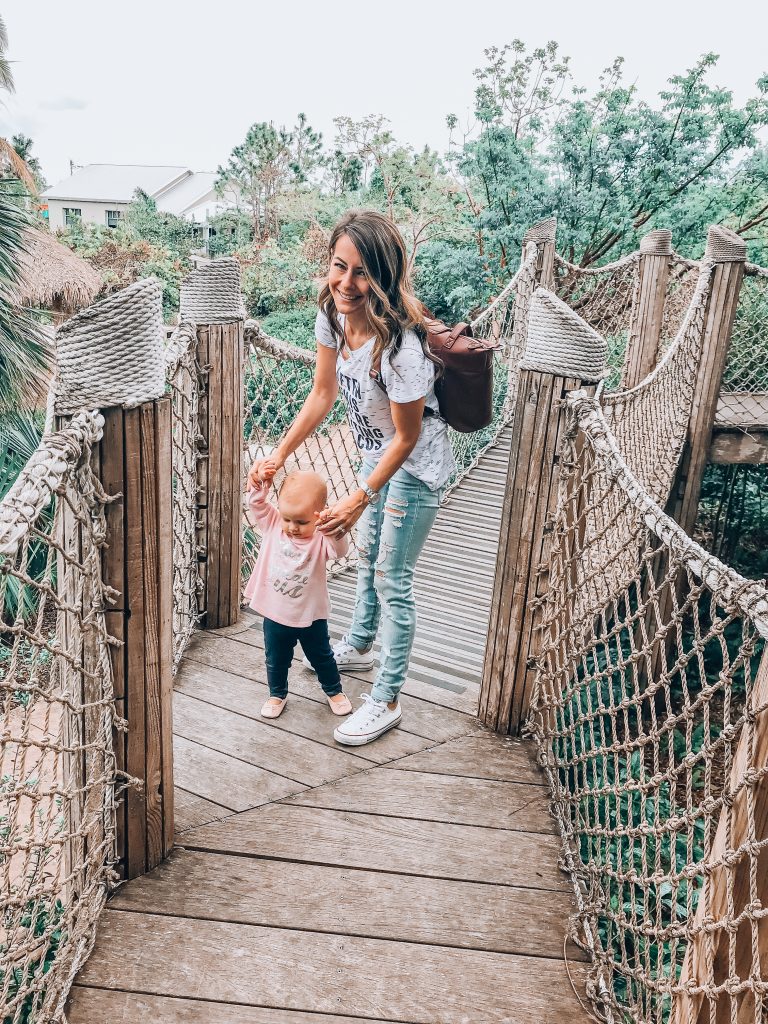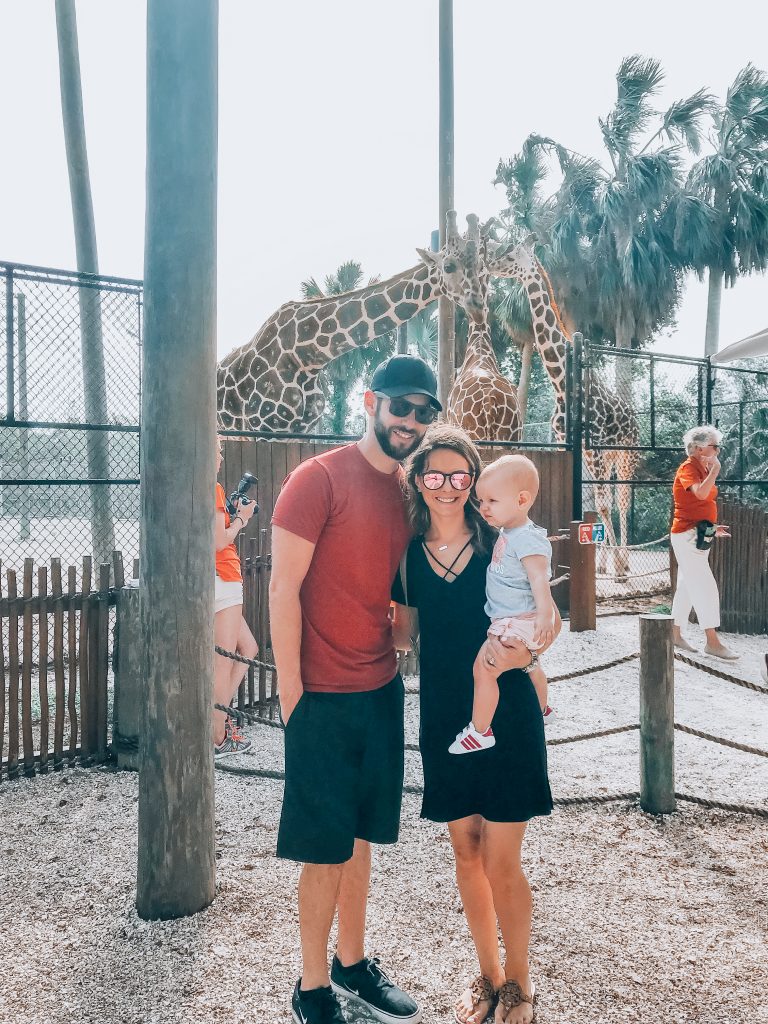 Kid Friendly Shopping 
In conclusion, Naples is very family oriented and can be affordable with the right research and time of year. We have some of the most beautiful beaches, parks and sunsets! Along with the best and most unique tasting restaurants in the country. Naples, FL should be at the top of your bucket list for your next family summer vacation!
I want to know… has anyone vacationed in Naples? If so, did you come during season or off season? If you've been here during both…. which do you like better?
-WorldofModernMom