Looks for Galentines, Valentines & Momalentines (for girlfriends, couples or mom dates)!
Since Valentines Day is just around the corner, I thought I'd do a post on some outfit ideas for every kinda Valentines Date you may have planned. Whether you're going on a date with girlfriends, your partner or your kids, here are some outfit look ideas!
Mommy Date (Momalentines)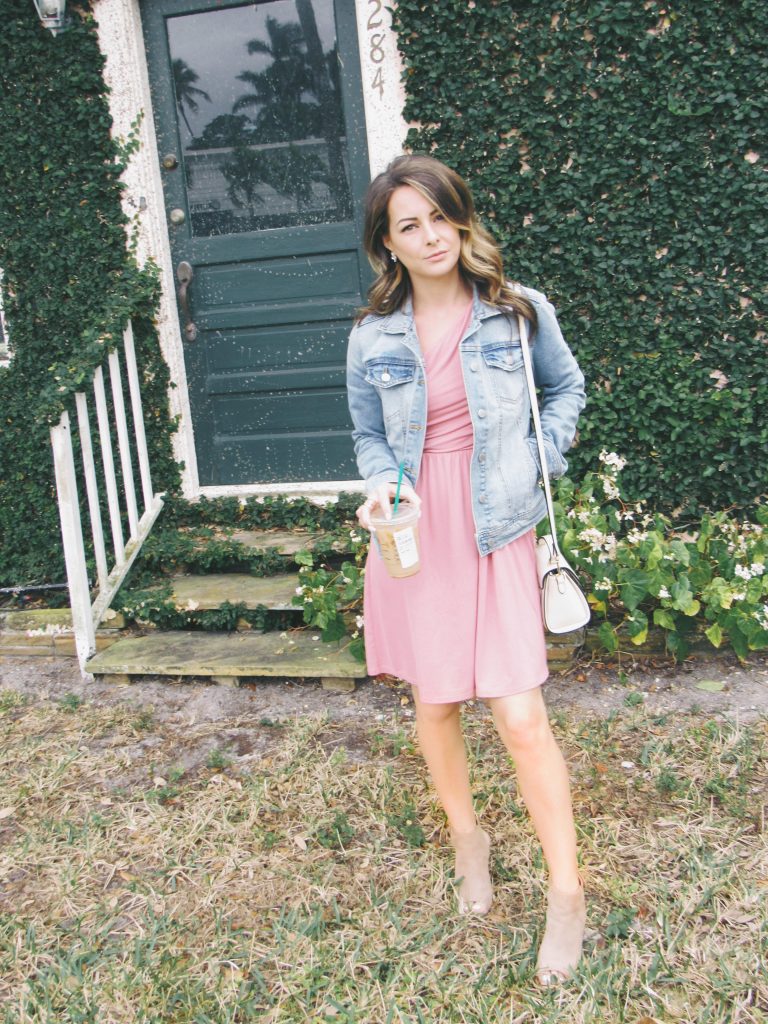 For a mommy date kinda look, I paired this beautiful light pink one shoulder dress from DressShineBright with a denim jacket, beige open toe booties and a ivory crossbody bag. I love this look for every day and its even better for a Mom Valentines Day date with your kiddos. Find this exact dress by clicking here and the rest of the outfit details are below.
Girlfriend Date (Galetines)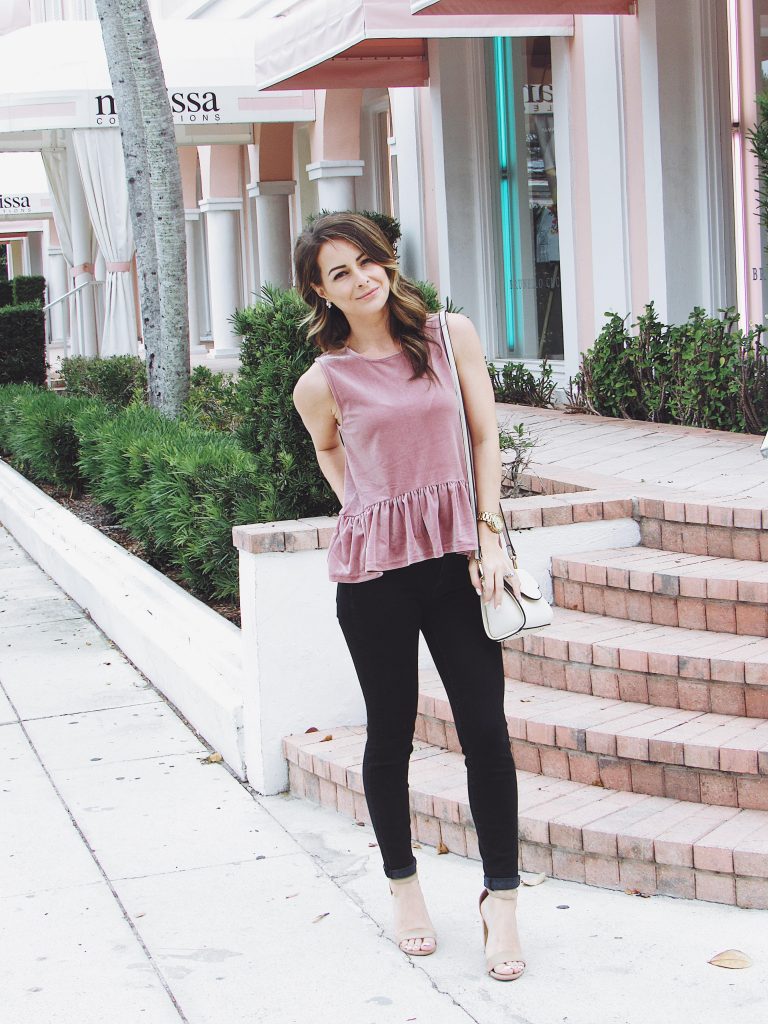 For all those girls who get to enjoy the company of their girlfriends on Valentines Day, I came up with this look. I paired a pair of black high waisted jeans with this velvet light pink tank, ivory crossbody bag and nude strappy heels. I love this look because the color of this top is so pretty in person & ONLY $20! & Looks great with dark or white bottoms too. The top and clutch are from Vici Dolls, you can find the Crossbody bag here and Tank here. (Also, don't forget to check out ViciDolls Instagram Stories for their 20% off daily discount code.) Rest of the outfit is linked below.
Partner Date (Valentines)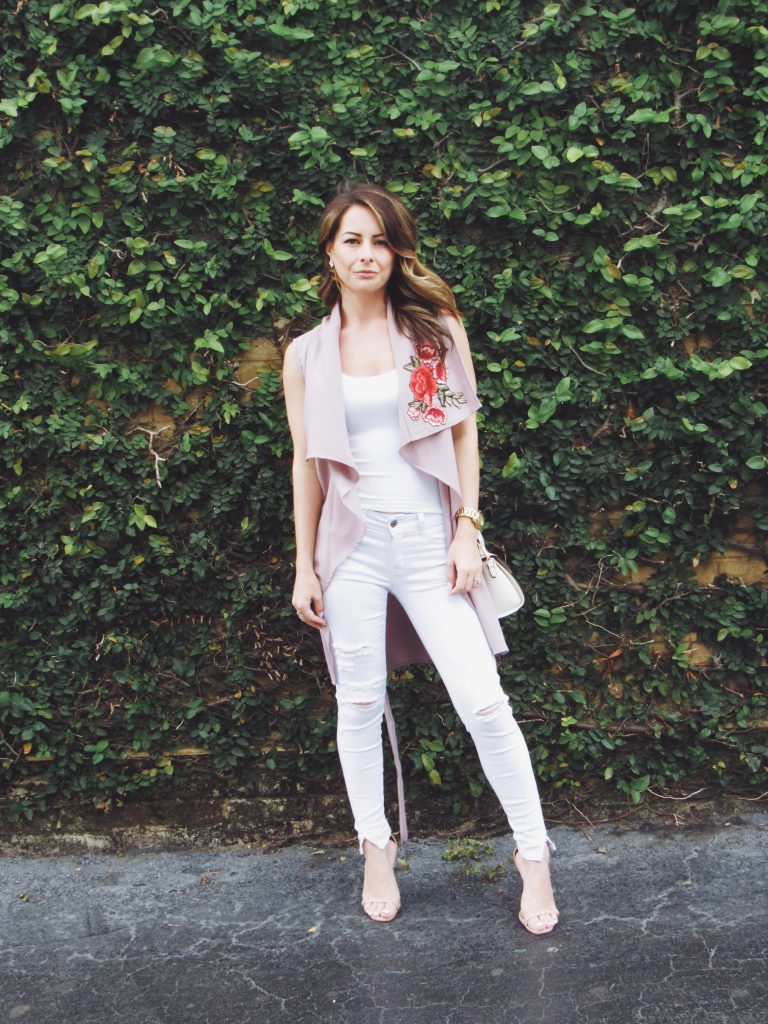 For a traditional Valentines Date with your partner, I decided to change it up from the usual pink or red outfit. I've had this waterfall vest in my closet for a little while now and been waiting for the right time and outfit to wear it with! Well, the outfit has been found! I paired it with white bottoms and top as I wanted the vest to be the center of attention and boy was it! So many people stopped and commented on this outfit as we shot yesterday! The vest is from XoMandysue but completely sold out 🙁 BUT check out their site for other beautiful pieces and use code ILDA35 for $$ off at check out! Click here for their website. The rest of the outfit and some similar style vest are linked below.
These were my 3 outfit look ideas for any occasion. From date night with your partner, to a night with your girlfrieds or even better a date night with your kids!
Comment below and let me know your thoughts. Do you think any of these outfits would work for you? Or not? Why?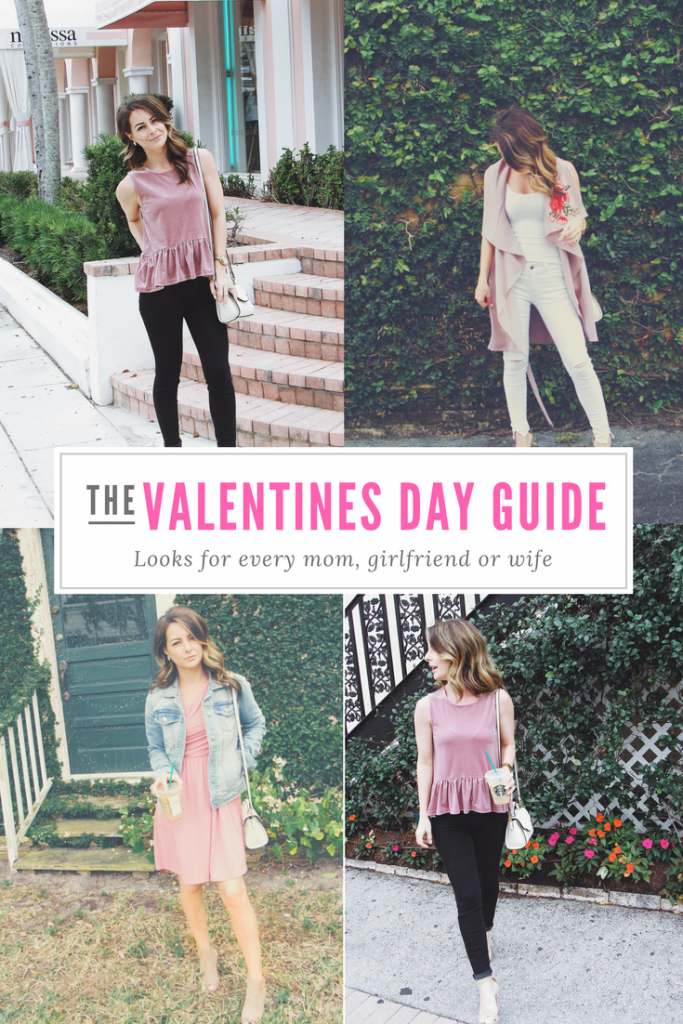 -WorldofModernMom