After having my first baby, Emma, a year ago, I was on the hunt to update my wardrobe. Now that I had gone through the biggest change in my life, for some reason looking at my "pre" mommy outfits, I just felt ugh… so I started looking around, by browsing around I mean through the internet, Instagram, Pinterest, etc. because we all know how hard it is shopping when you have a newborn baby! So, some how I landed across Vici Dolls Collection and I was in love!! So, I made my first purchase and haven't stopped, which is a bad thing my husband would say I'm sure.
Vici Dolls Collection
Now, the prices are a little bit higher but the material and variety is so worth it!! I haven't had to return one thing from them, like ever! They have the cutest dresses, shoes, shirts, jackets, purses, clutches, jewelry, sunglasses, I mean it doesn't stop, OH and most of their purses, shoes, jackets, backpacks, clutches are vegan material… I mean how AMAZING is that!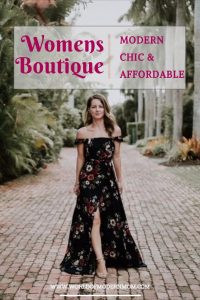 Now, let me tell you some secrets…. you have to follow them on Instagram, (@ViciDolls) they post new items every hour of the day, like 50 new items or more and every one is amazing! Most of their items come out in collections, and they offer a 20% off code everyday on full priced items!! Now another tip, they have a Sale section on their website, there you can get 50% off (yes 50%!!!). All these items if you use the code SALEONSALE, now you cant use those codes together so you have to pick one or the other depending on which saves you more. you can also do what I do and ordered the sale items and new items on separate transactions and just pay a shipping cost of $5.95 each time 🙂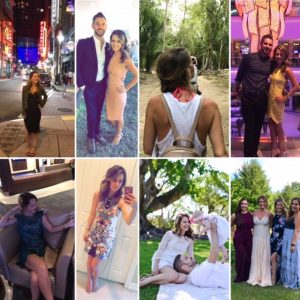 Just for fun I will tell you what items above are from Vici Dolls, I  will start from left top picture and move around clockwise. Picture 1 & 2, dresses and shoes from Vici Dolls, Picture 3, tank and backpack, 4 – 6 dresses and shoes. I own a lot more from them but for this first post you get the point!
So, head over to their Instagram page and then let me know in the comments below what you think?!!
-WorldofModernMom Outtt