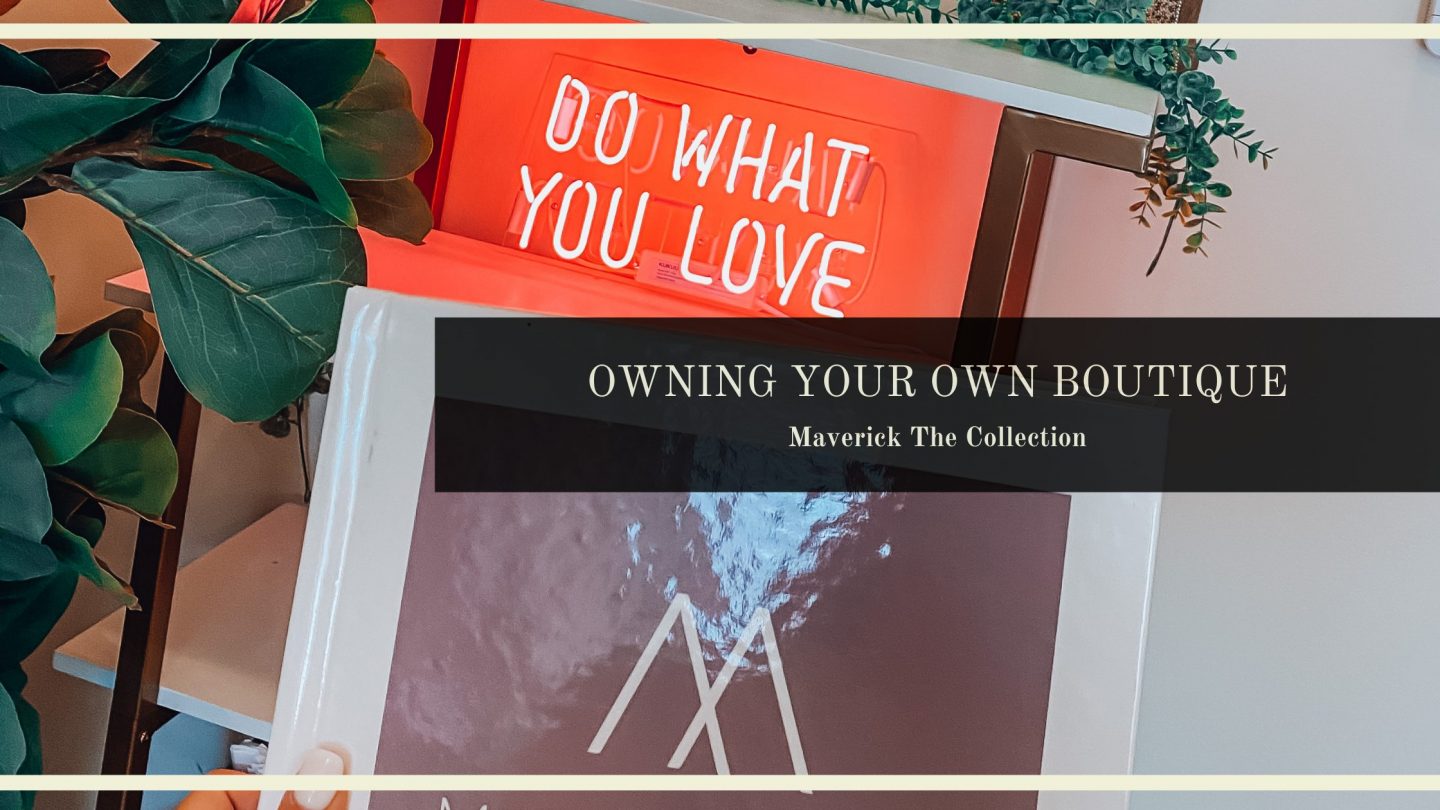 *in partnership with Maverick The Collection but all opinions are my own.
Have you ever thought about opening your own boutique? But think it's too hard or will be too much work?? If the answer is yes than what I'm about to share will be super exciting and make owning your own boutique so much easier!! I recently went and saw my friend Stephanie, owner of Maverick The Collection here in Naples, FL and I was so surprised and excited to learn about her awesome business and share what I learned!
Maverick The Collection is a clothing boutique brand that allows you to become your own boss, own that bomb a** boutique you've always wanted and make lots of money for you and your family! The awesome part is that it's very inexpensive to get started and all the groundwork (creating a website, loading inventory on website) is already done for you! You choose your own inventory to sell and market it however works best for you. Plus, they add 10-20 new styles every week to pick from and sell, so your inventory will always stay trendy. You can also order as little or as much inventory (in any size) as you want but of course they also offer incentives for ordering large packages.
I mean doesn't that sound awesome?? Did I mention you can do it all from home?? Yes you sell through your site, in person or your social media accounts! & the profit margins are great at 50% so definitely something to get excited for. Maverick The Collection also rewards its top Mavie stylist each month, if they reach certain goals so there is just so much potential and also you can earn money building a team, a great way to make extra money and own your own business!!
While I was there Stephanie let me try on some of their fall pieces and I fell in love!!! She shared with me how important it was for them to carry different styles, looks and fits for all shapes, sizes and ages so that it wouldn't hinder the stylist and their selling potential in their market. I found so many looks I took some home to show you in closer detail!
Now if this sounds like something you'd be interested in, I will leave their website link here and you can reach out and get started!!
More about Maverick The Collection:
How to get started
They have 5 packages to choose from, their lowest begins at $199. You have the ability to choose all the clothes included in each package. They also offer incentives for ordering large packages.
Once becoming a Mavie (or stylist) you…
Choose your inventory from a hand selected and curated collection that is on trend
Are given a website with your inventory preloaded
Receive training from top girls in the industry
Receive support from a team of other entrepreneurs
Earn money from the profits of your sales
Monthly Sales Bonus
$100 when you sell $2,400
$250 when you sell $4,800
$400 when you sell $7,200
$600 when you sell $9,600
$1,300 when you sell $19,200
Profit Margins
Mark up on the clothing on average is 100%. You make about 50% profit. If you utilize our dropship (product is directly shipped from warehouse) the profit is 25%.
Ways to make money with Maverick The Collection
You can sell the clothes
You can hit sales goals and earn a personal sales bonus
You can double bonus your first 30 days with our milestone program
You can build a team and earn bonuses from their volume each month
You can do 1 or all of these
FAQ
How to sell?
You are provided with a website that preloads your inventory you purchase. You are able to sell in person since you hold the inventory or online.
Can I sell other products while with Maverick The Collection?
Yes, we never want to hinder you from earning your full potential. You are just not allowed to sell any other clothing items.
What sizes do you carry?
80% of our clothing fits 0-16. We have a small selection of 1X-3X.
How do I see all the inventory Maverick carries?
Our website showcases our most recent launches and then our IG highlights showcase the most recent 200 styles.
How do I sign up?
You will have to find a stylist to sign up under. You can do this on our website using the locator tool or by using our IG highlight named "Mavie's".
How do I shop Maverick The Collection?
Only way to purchase Maverick THE COLLECTION items is by contacting one of their amazing stylists.