Well, Happy Monday everyone! I hope everyone had a great weekend, I sure did. It was my birthday over the weekend, so we got to do a family stay-cation here in Naples, Florida and I got to spend time with my family and even see some friends! What more can I ask for?? Anyways, enough about my weekend, let's talk about my favorite hair products and curler wands! These work wonders for my hair, in this hot and humid Florida weather. I mostly like to wear my hair curly/wavy and with these products and curler wand, I only style it every other day or even every 2 days. I don't use ANY hair spray on my hair! I know, you are thinking how is that possible in this HUMID weather?!?
Okay, let me tell you about them. First, lets talk about the Goldwell Blondes & Highlights Serum Spray. My girl and hairstylist Ada Tabaku, at BeautyMark by Nicki got me hooked! (Yes, Ada has always done my hair, and has been styling Marks, my husbands for a while too, she is the BOMB). This product is in an easy to use spray bottle and with a couple shakes, it mixes the product together. It is a must have not for just summer but life. I have found, it nourishes my hair, protects it from brassy tones and makes my hair always feel hydrated. I just use a couples sprays in my wet hair after washing it and then brush it through so the bottle last pretty long too!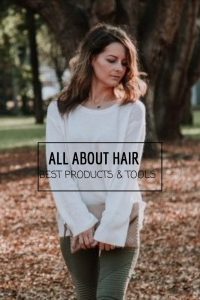 Next, is my favorite curler wand that I have ever used and let me tell you I have tried them all. I somehow ran across this brand NUME on Instagram. I have every curler wand size and bought my sister the NUME Lustrum Curling Wand Set which included five interchangeable barrels in varying sizes,  that give you multiple options for curls and waves. The size I use on my hair is the Magic Curling Wand 32mm. Now, don't get discouraged by the prices, they always have sales (subscribe on their websites to always be informed and get the best deal possible) and if you use the code MAKEWAVES you get 30% off certain curling wands but you have to use it before 11:59PM tonight, August 14th.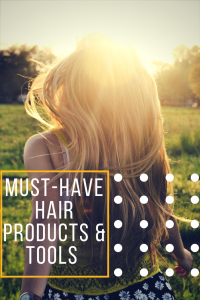 My last favorite hair products are the AMIKA:Perk Up Dry Shampoo & Conditioner, I ABSOLUTELY LOVE THIS DRY SHAMPOO and Conditioner. First of all, they smell so good!! I only use these products on my hair after I have finished curling my hair or when spraying the next mornings and helps it holds my curls!  These products give me an extra boost of volume, leaving my hair soft, refreshed and perky. As a mom to a toddler, I don't have time to do my hair every day and who really wants too, right?! I usually don't style/wash my hair for a good 2-3 days. All I do is, spray the Amika Dry Shampoo & Conditioner in the mornings, or a couple times a day and I am ready to go!
I purchase my Amika products through Birchbox because for the same price as the Amika website, on Birchbox I get points for every dollar I spend (which I can use for future purchases) and it includes the Perk Up Dry Shampoo (5.3 oz.) and a 1 oz Silken Up Dry Conditioner.

Hope you enjoyed this blog and stay tuned to hear all about our family stay-cation at the Naples Grande!
– WorldofModernMom