Baha Mar Resort DO'S & DONT'S and SHOP THE LOOKS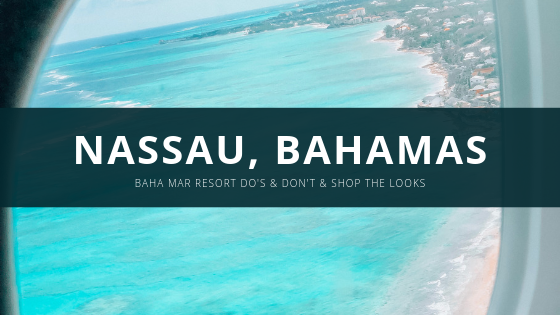 I know guys, I'm a little behind but I am finally getting around to writing our Nassau, Bahamas blog post! Just to give you a little background info. The number one reason we headed to the Baha Mar in Nassau, was to see one of my college roommates Jerrica, marry her best friend, Keith! They picked the location and resort and we couldn't have had a better time with friends and their family seeing them get married!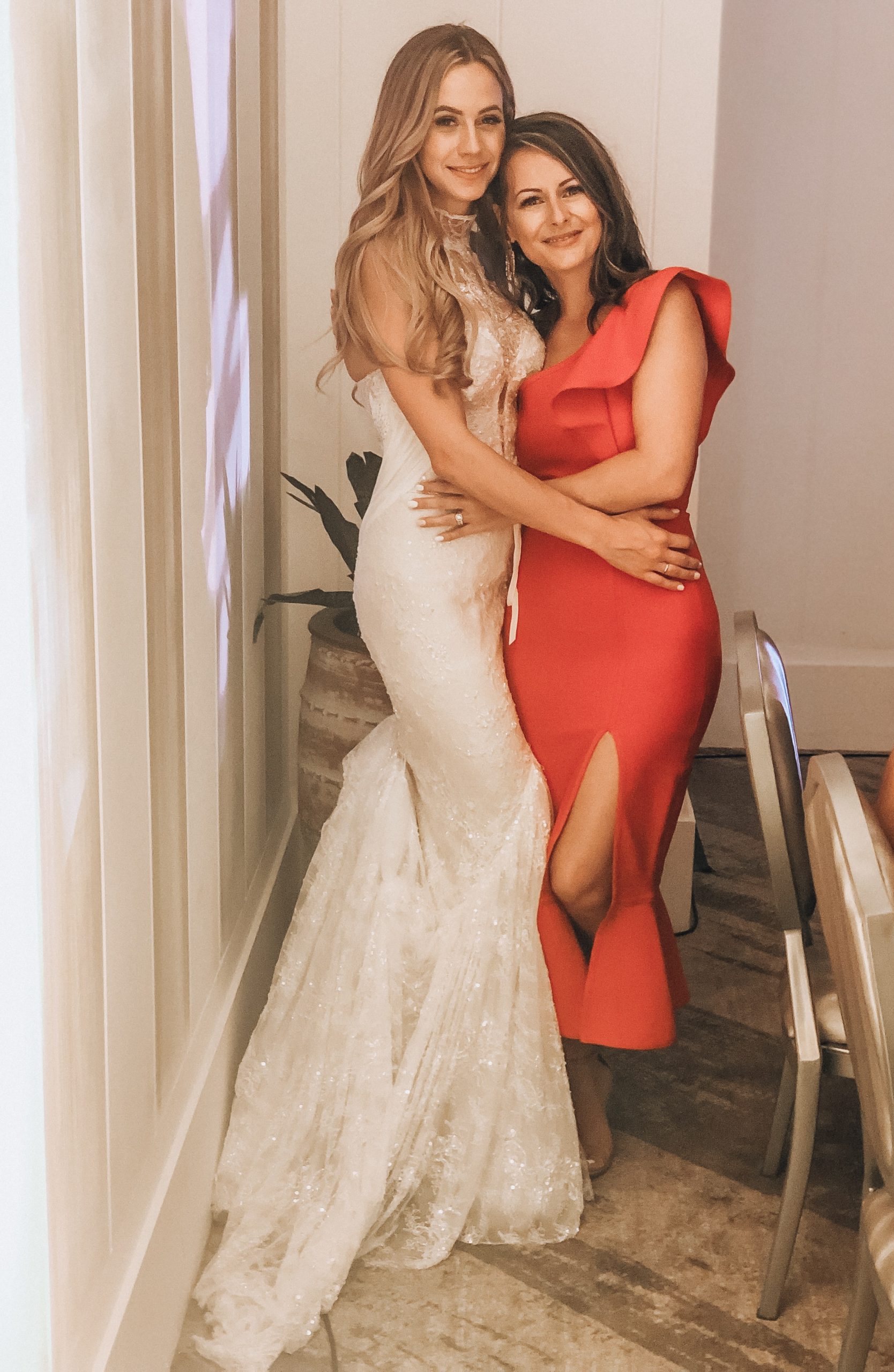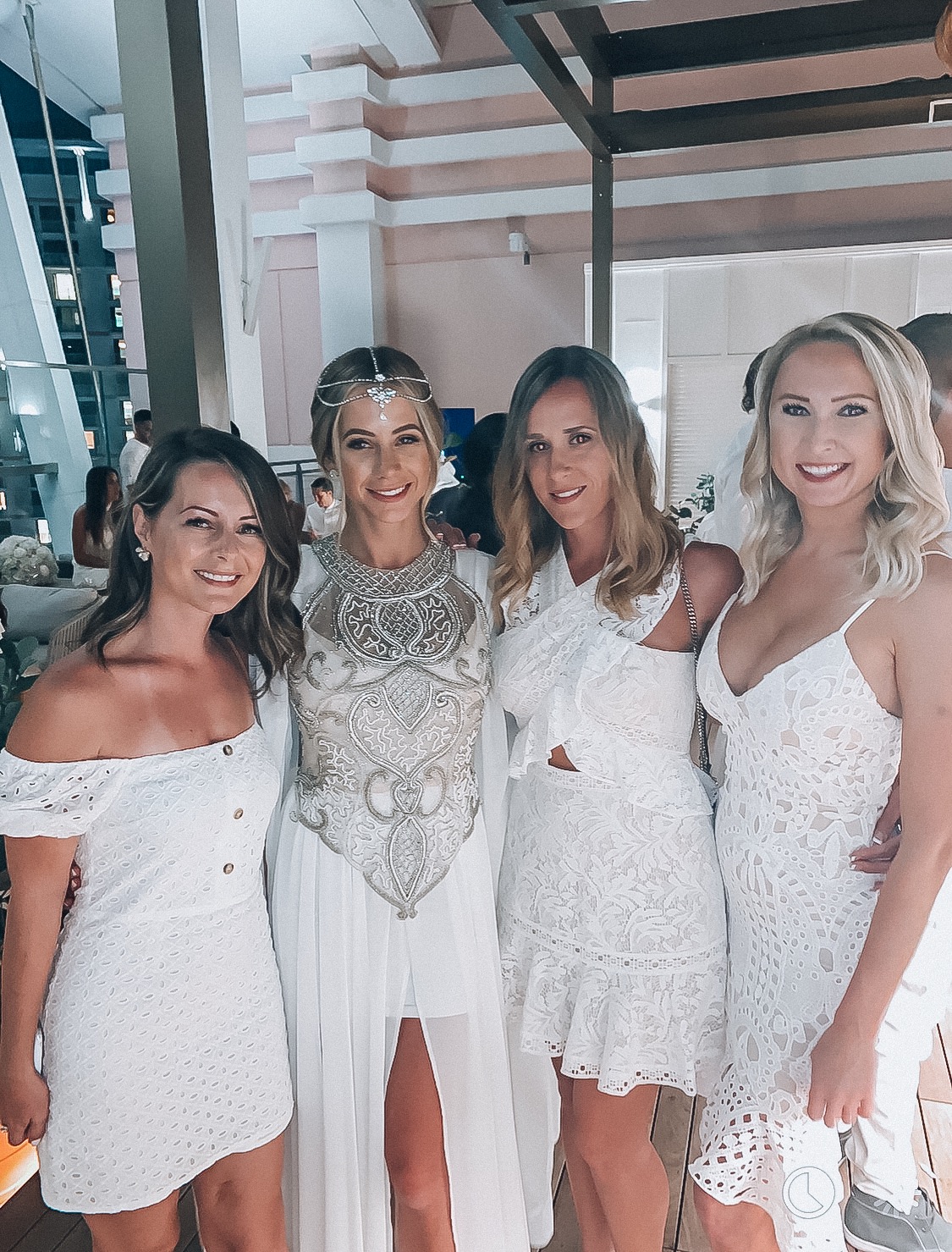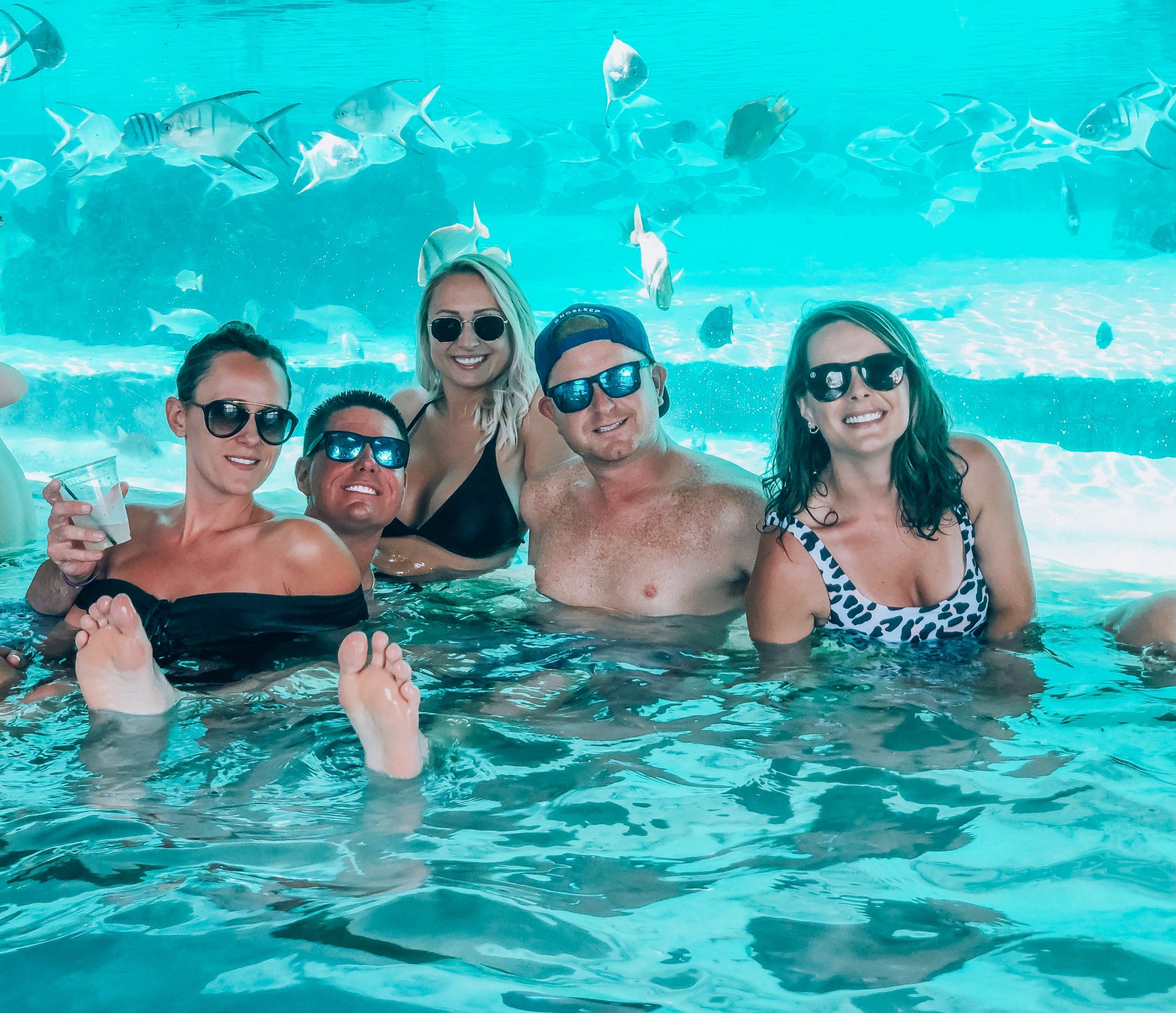 Mark and I have been to Nassau numerous times when docking on a cruise, but never staying overnight. We've explored the town each time we've visited. Seen the port, downtown area, drank at Señor Frogs, been on jet skies, rode on ATVs around town and so much more so this was different and much more relaxing all because of the location!
Baha Mar is a beautiful location with some of the bluest water surrounding it! Its made of 3 hotels (Rosewood, SLS and Grand Hyatt) in one area, featuring 11 pools, 30+ restaurants and bar, beach access, a Casino, a nightclub, food shacks along the beach, a Grotto and more! What else could you ever need while on a tropical vacation???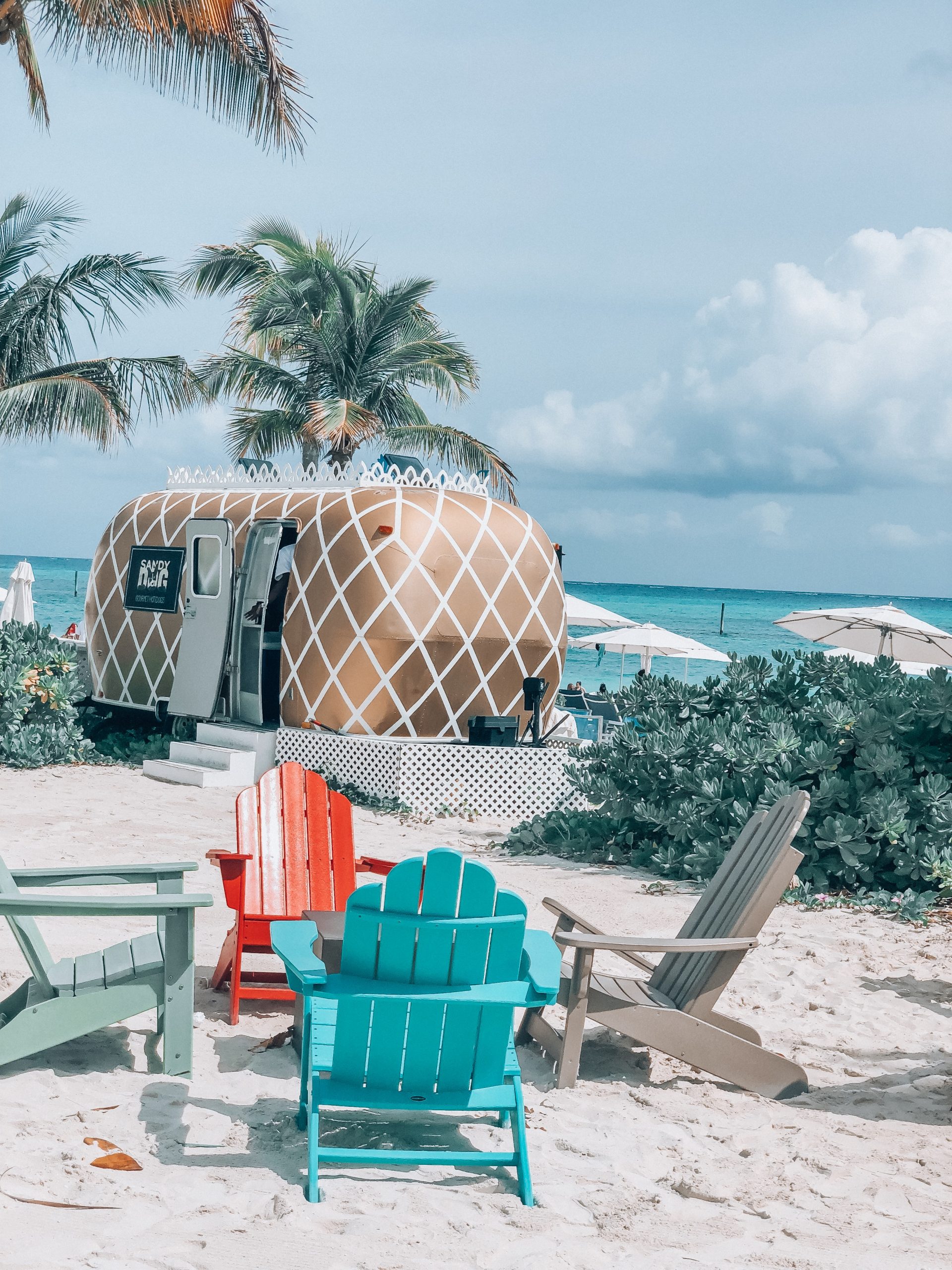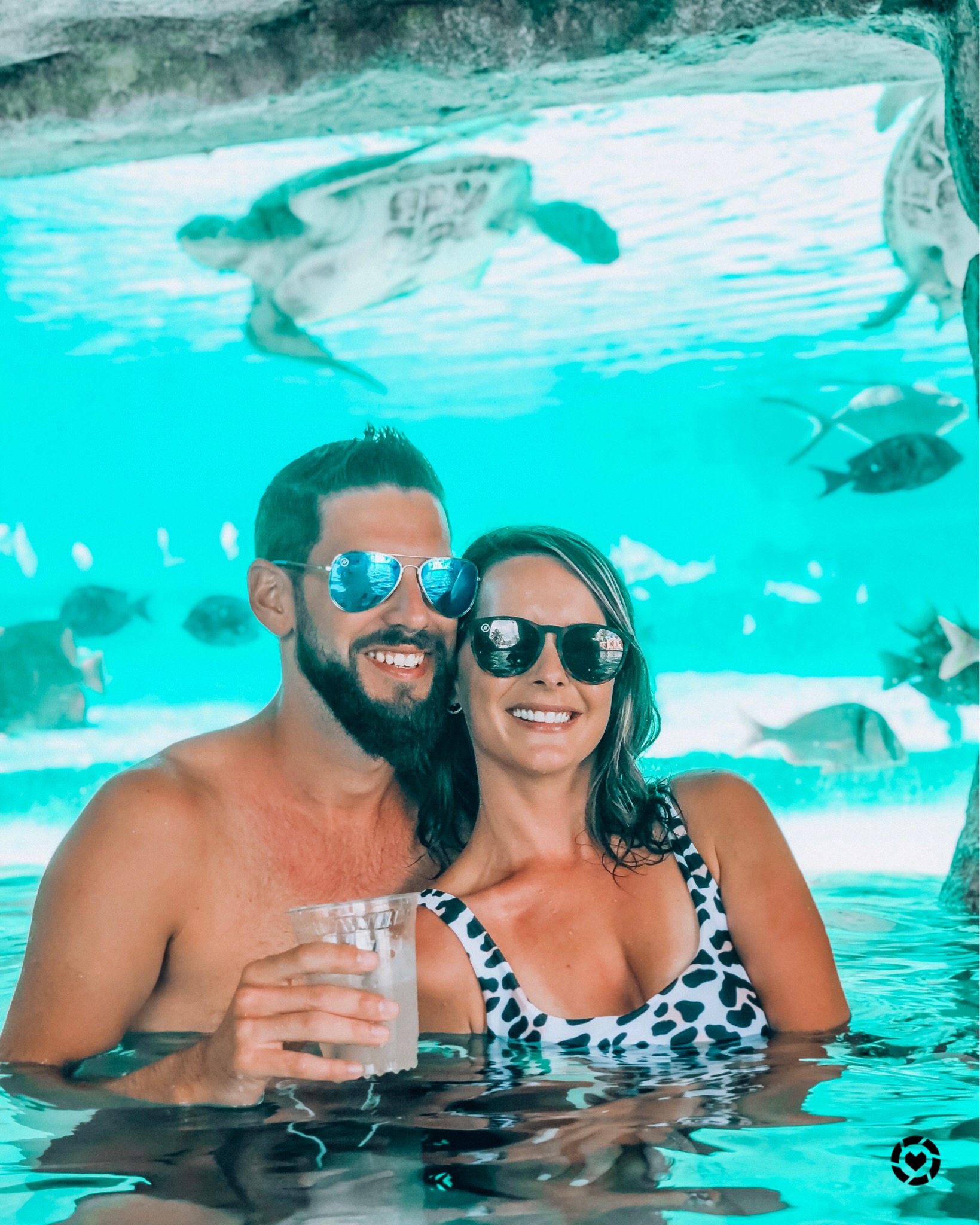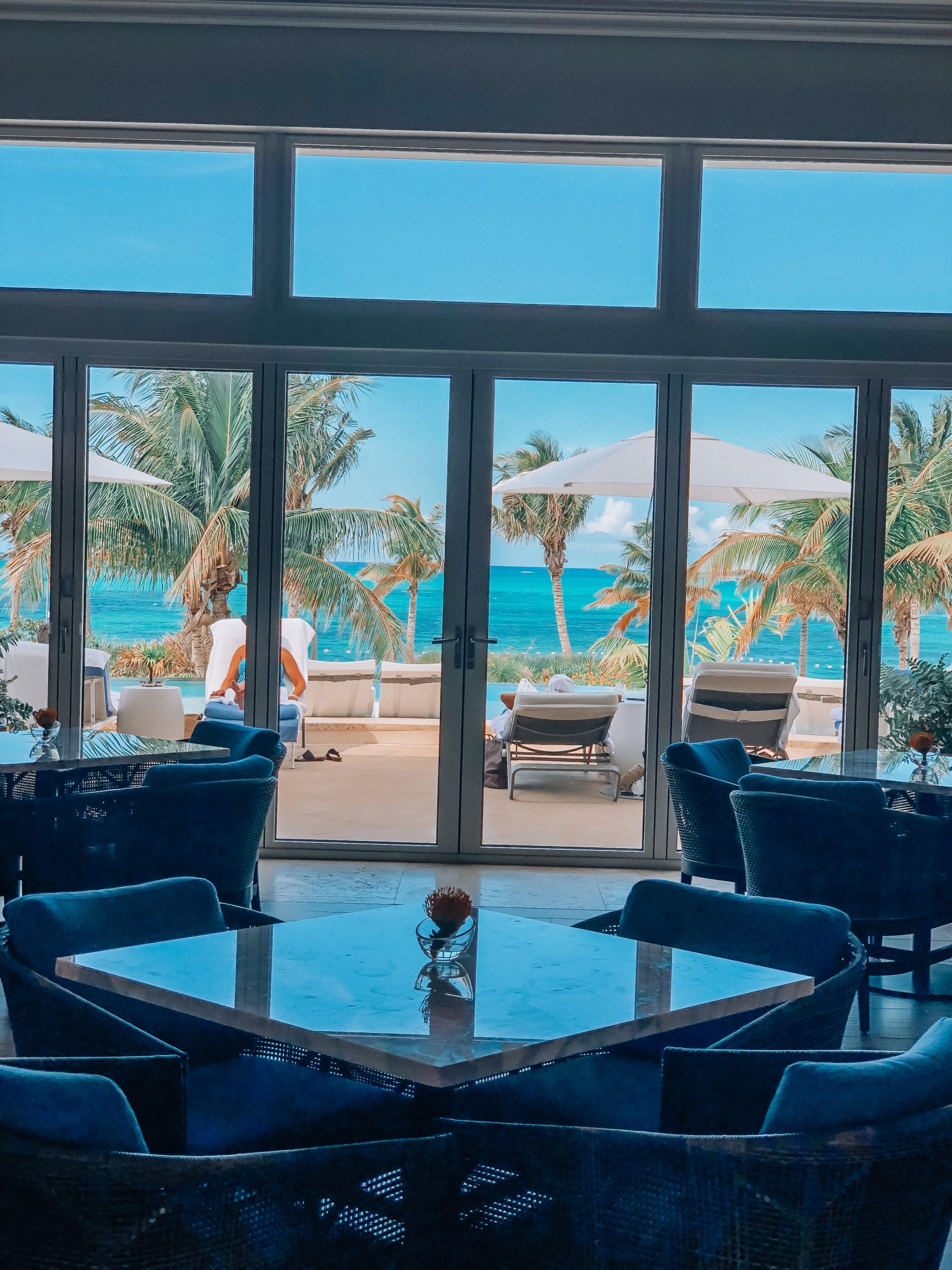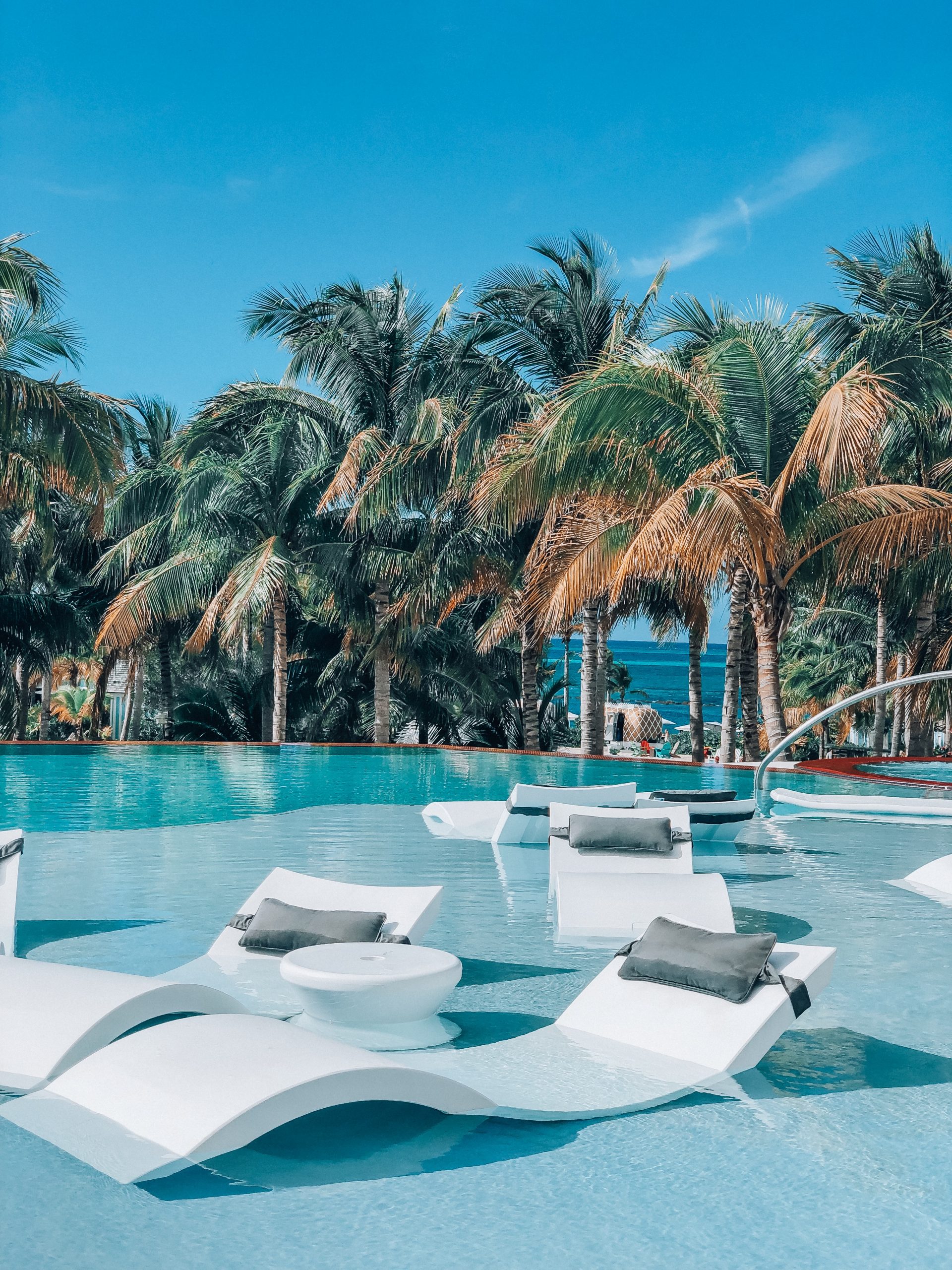 Grand Hyatt is the family friendly resort with lots of kids pools, activities manmade cliff, waterfalls and more. SLS is considered a couples resort but I noticed lots of families around having a great time. SLS is where we stayed and the wedding was at. Its known for its Miami vibe, having DJs in the lobby till the wee hours and hosting amazing pool parties at its exclusive pool adult only, Privilege, Thursday through Sunday! Rosewood is considered higher end, we didn't explore too much because you had to have a special wristband but on our last day the resort was super slow and Mark and I were able to get in their exclusive pool and boy was that a view! (that's the photo right above this paragrah)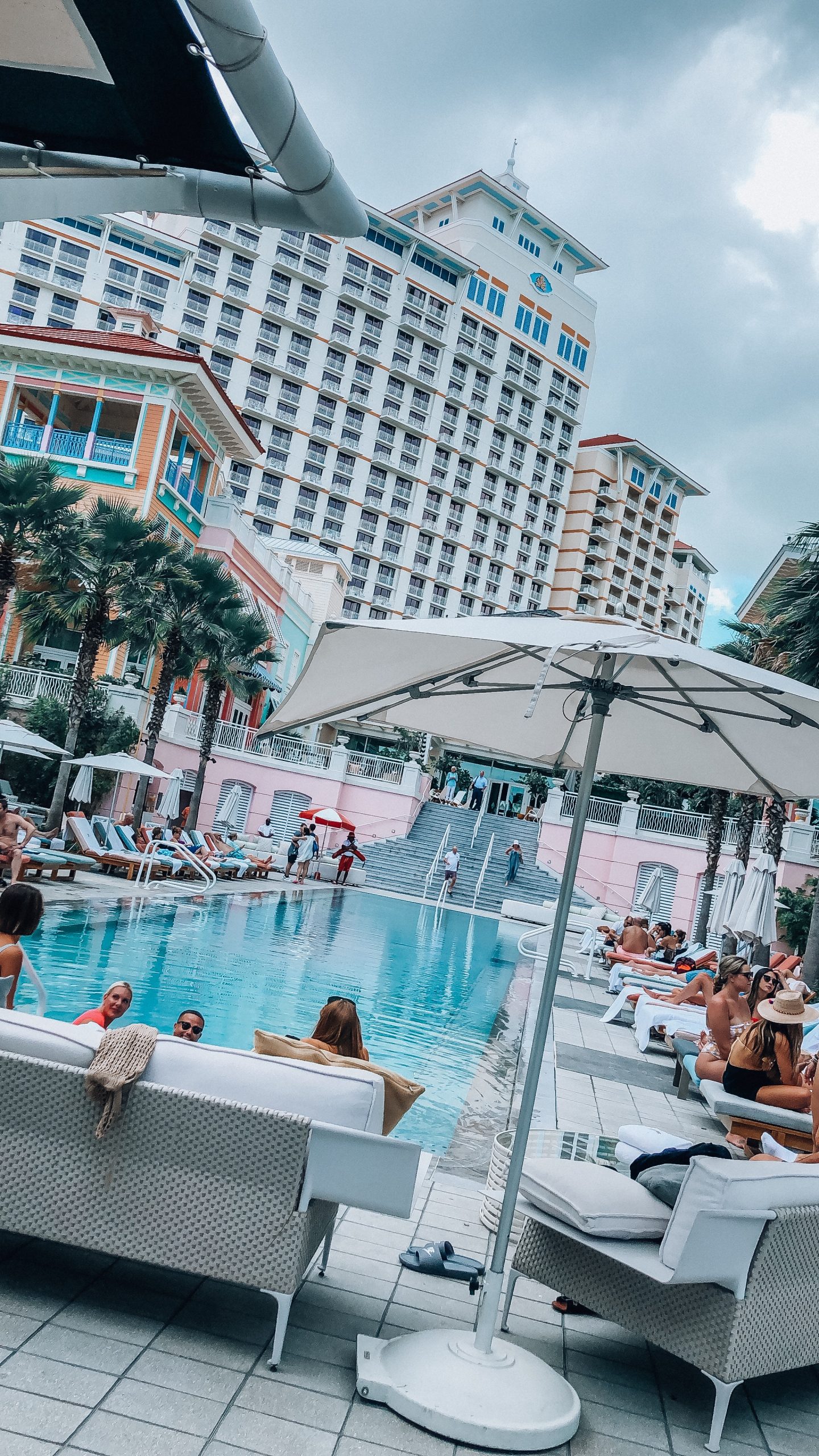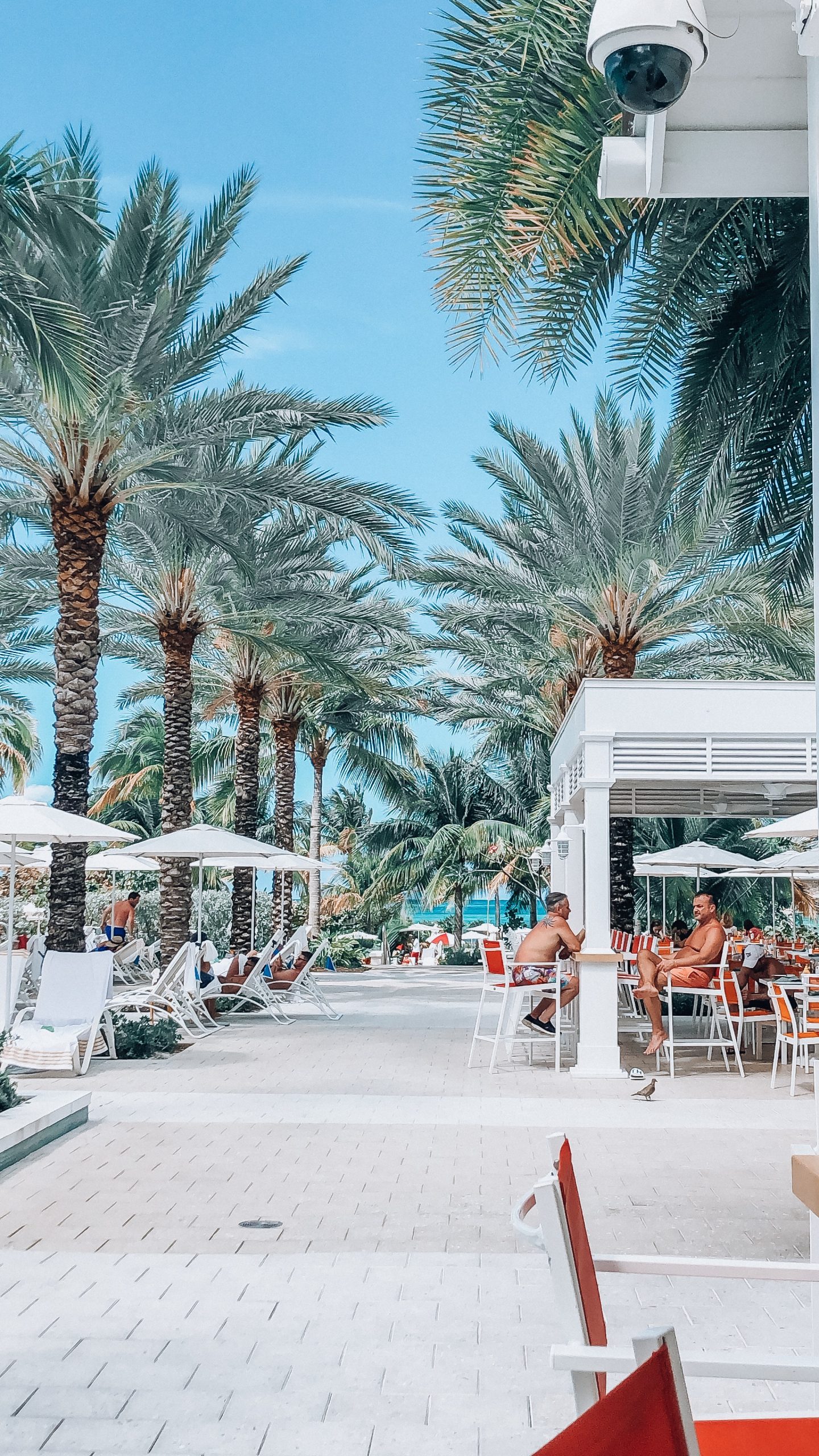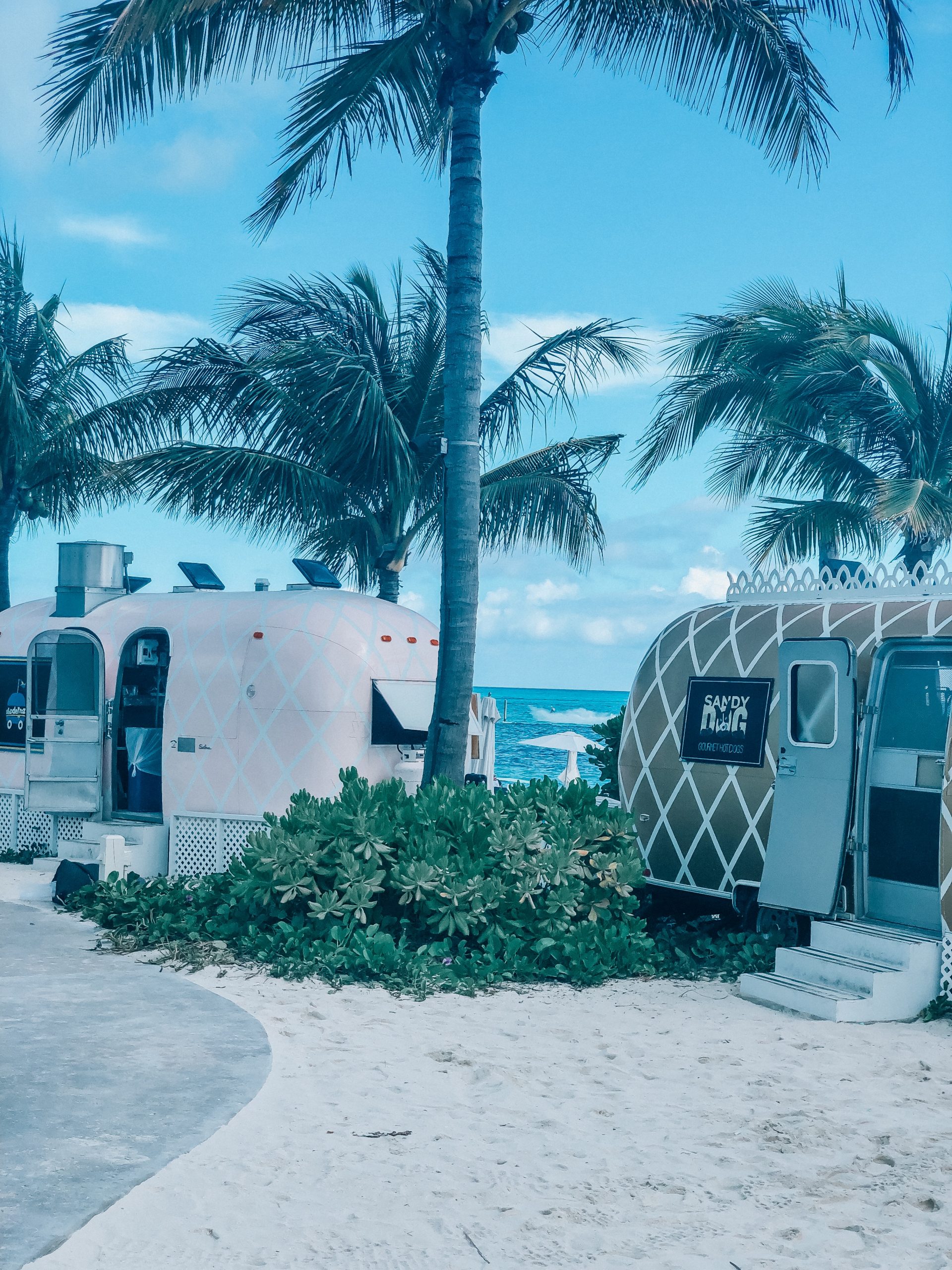 Things too remember. The resort does have a daily resort fee but it includes your transportation to the hotel and back to the airport. At check in they hand out wristbands that you have to wear during your stay and return at check out or there is a fee of $50 each! The Shacks along the beach are perfect to grab a quick and fun lunch. Eat it on the beach, on the dock, by the pools or WHEREVER! They offer a variety of foods that are delicious & very reasonably priced!
If you're still looking for your next destination or resort for this summers trip, consider Baha Mar. It doesn't matter if you're a family, a couple, a bachorette/bachelor group, there's things for everyone to do and enjoy. Baha Mar won't disappoint in my opinion. And only a 45 minute flight from Ft. Lauderdale, FL.
Shop the looks
Since I've already shared most of these looks on my Instagram account, I am going to make it short and sweet, or try to! Below I am linking the most popular/most shopped looks from the trip. If you have any questions on sizing, fit or whatever please DM me on Instagram!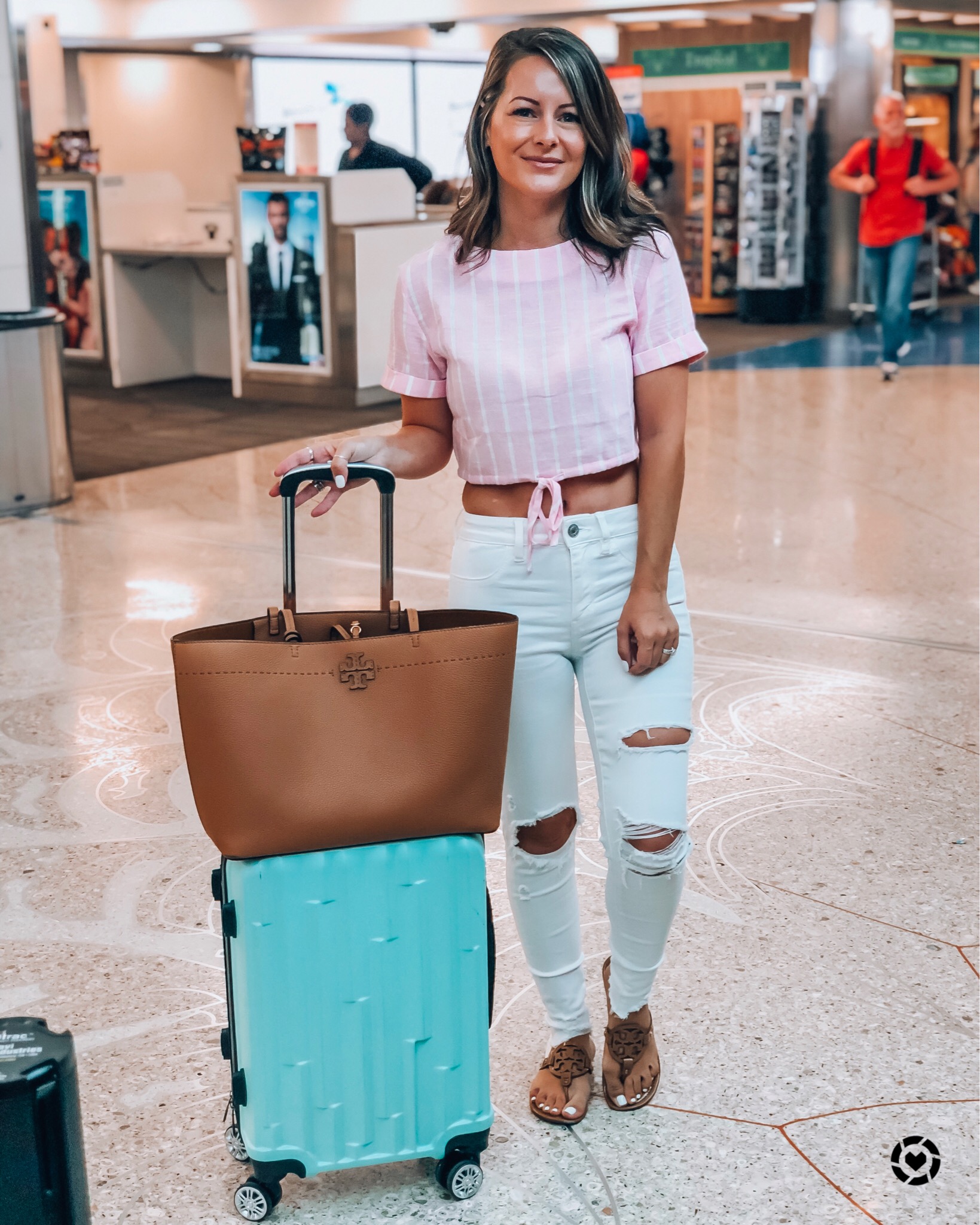 Travel look to the Bahamas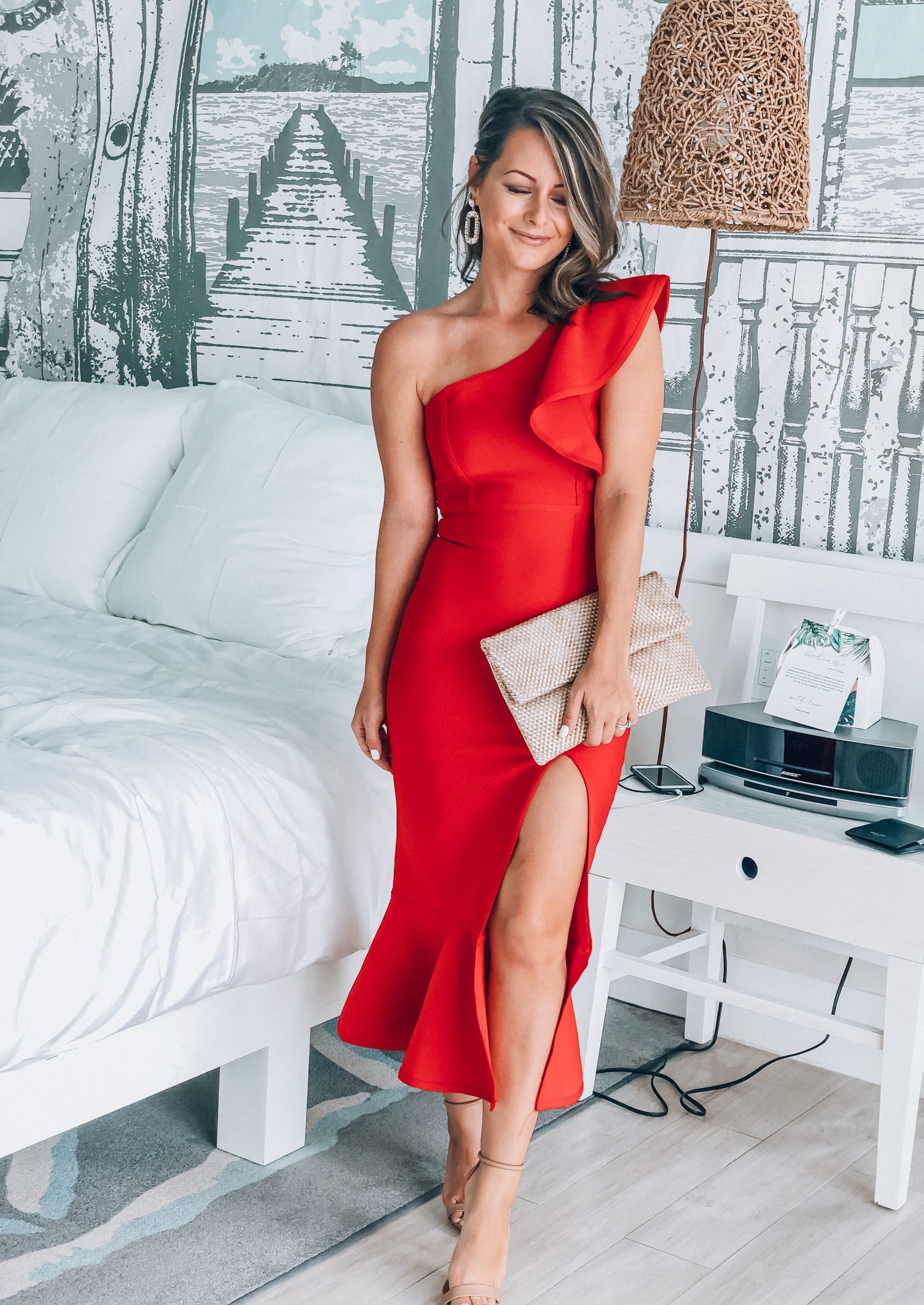 Wedding guest look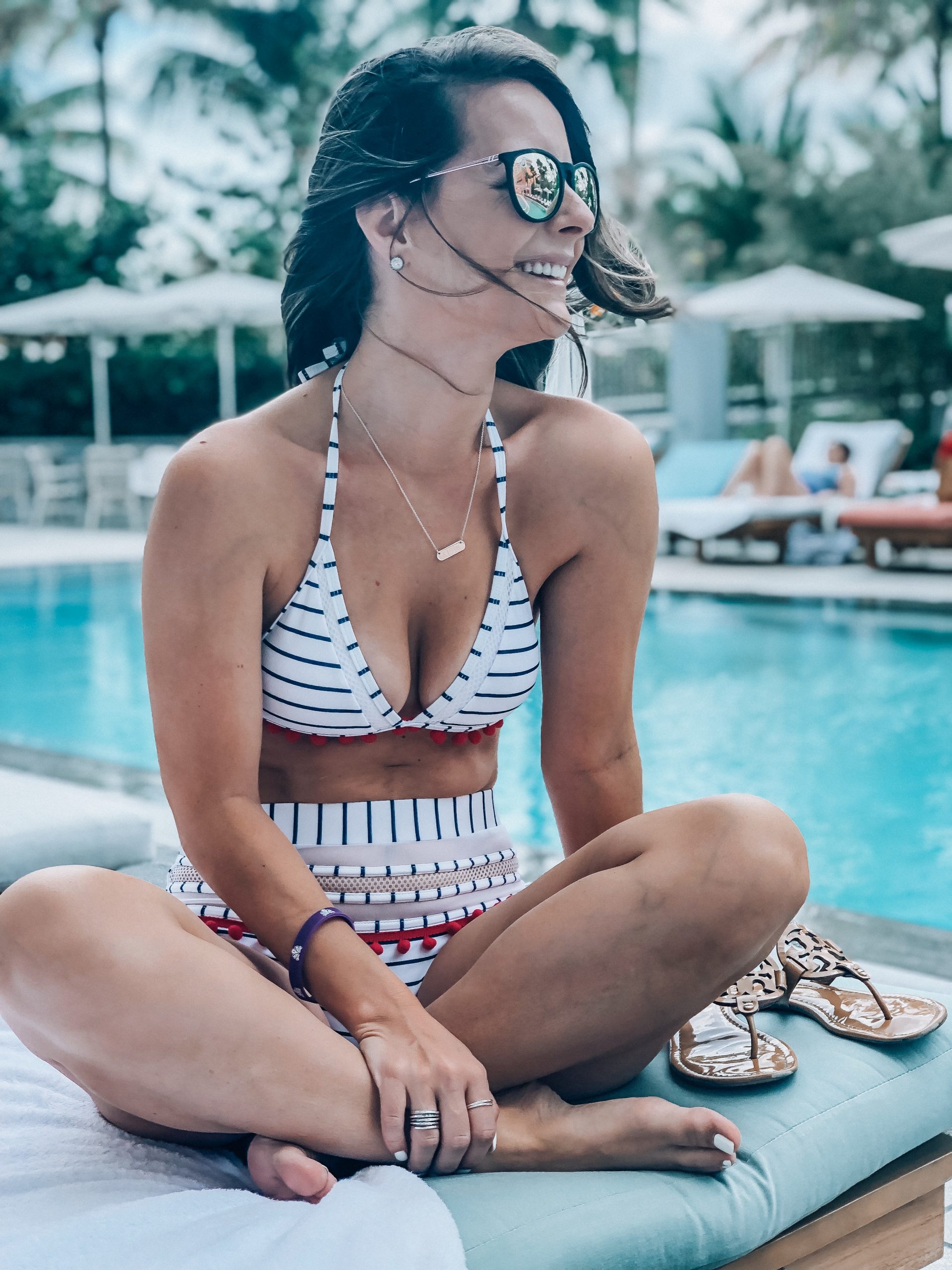 Amazing swimsuit under $25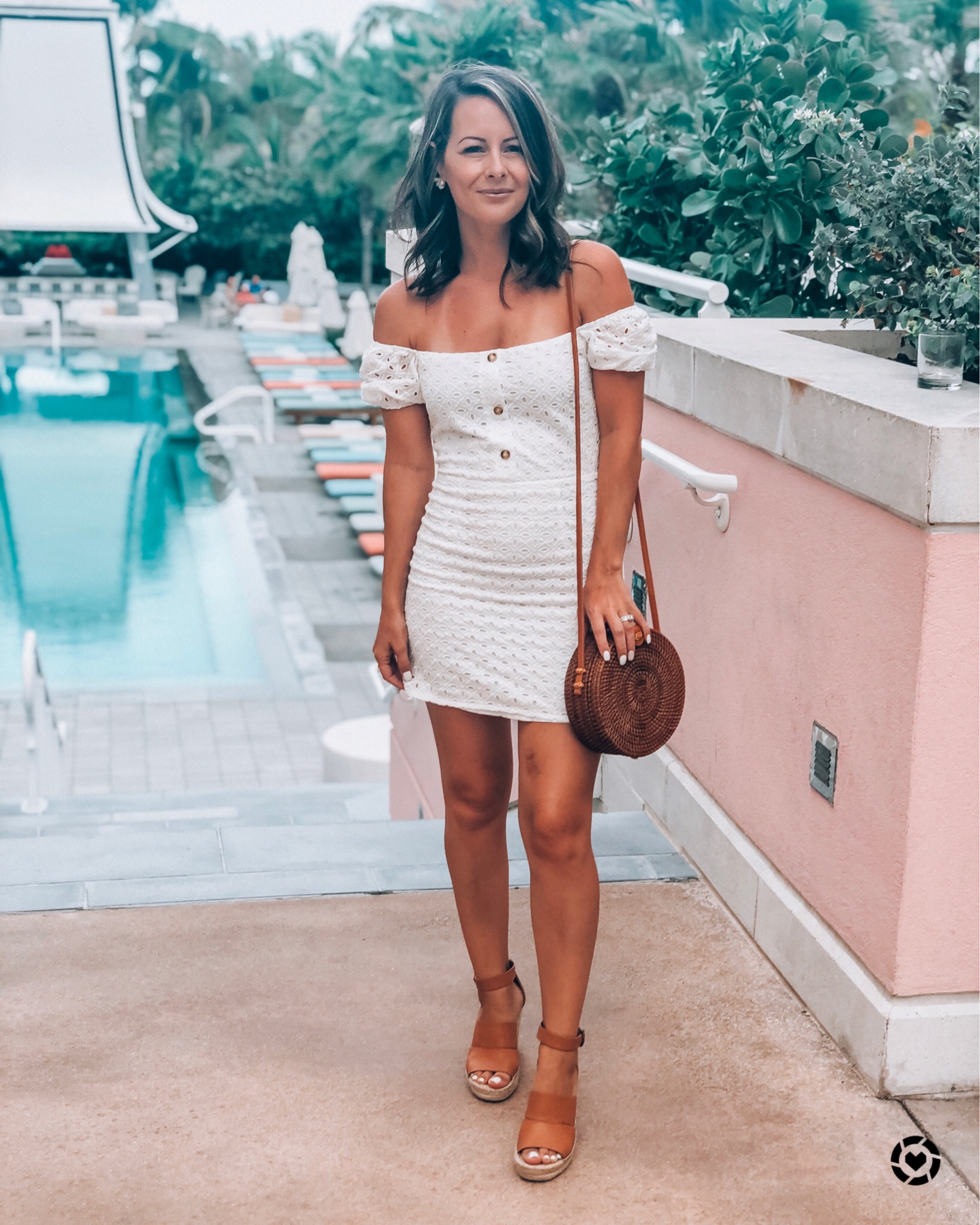 White Out party look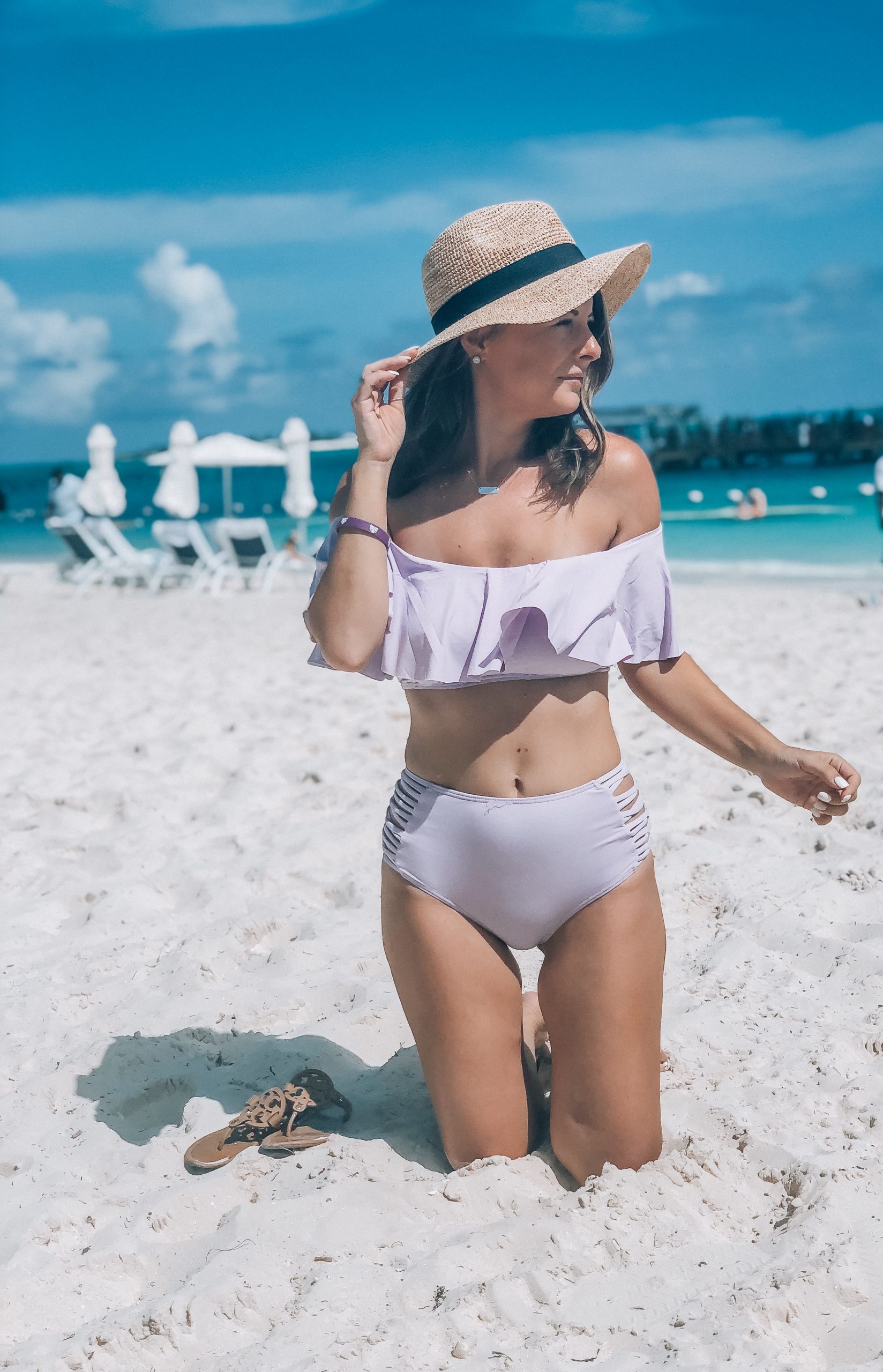 Lilac highwaisted swimsuit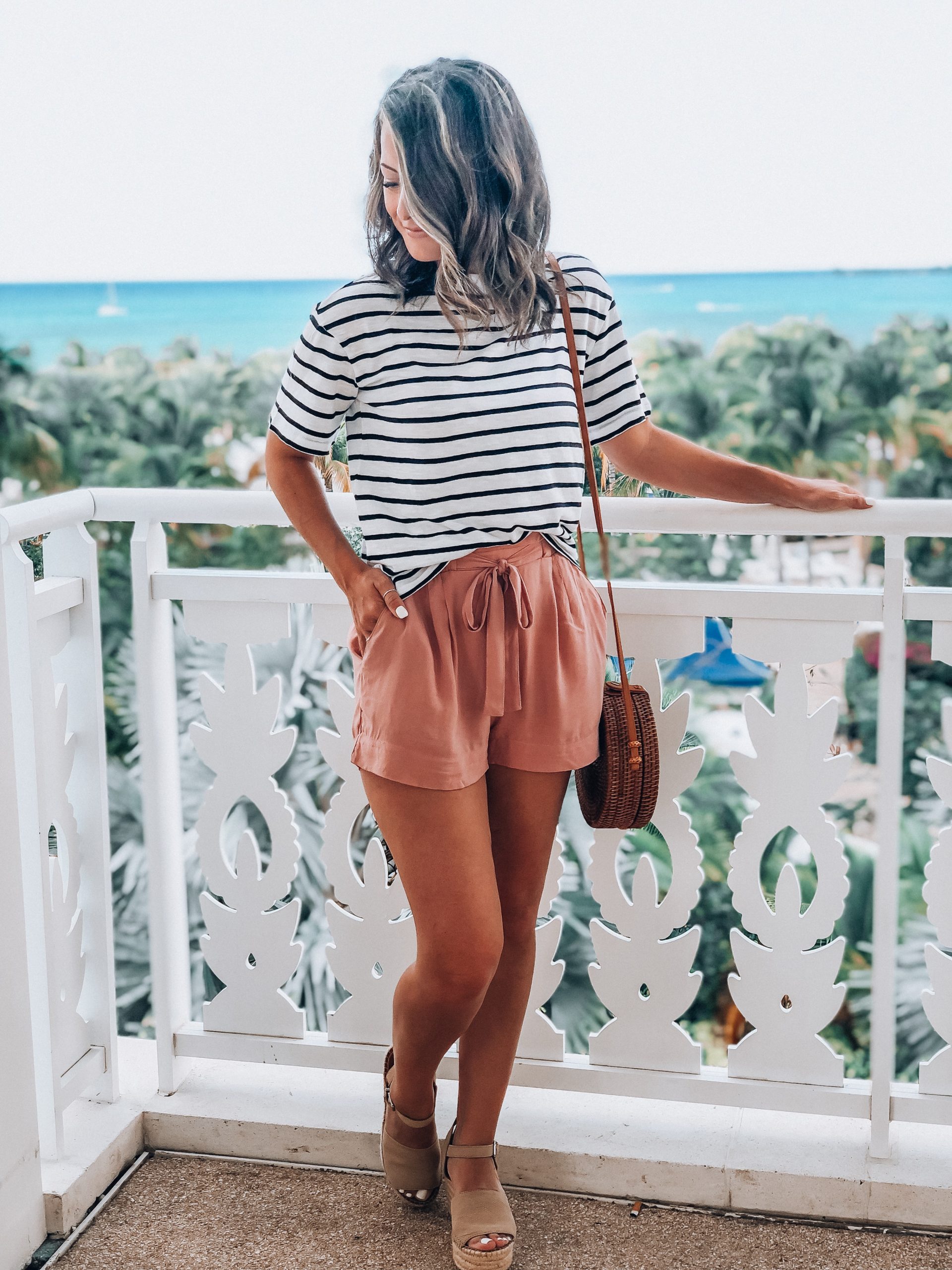 Versatile striped tee, only $13
Since above outfit is the most pinned look I've ever had on Pinterest, I thought I'd put this look together again with items that are in stock. The original photo was taken almost 2 years ago!
2020 Updated & items in stock!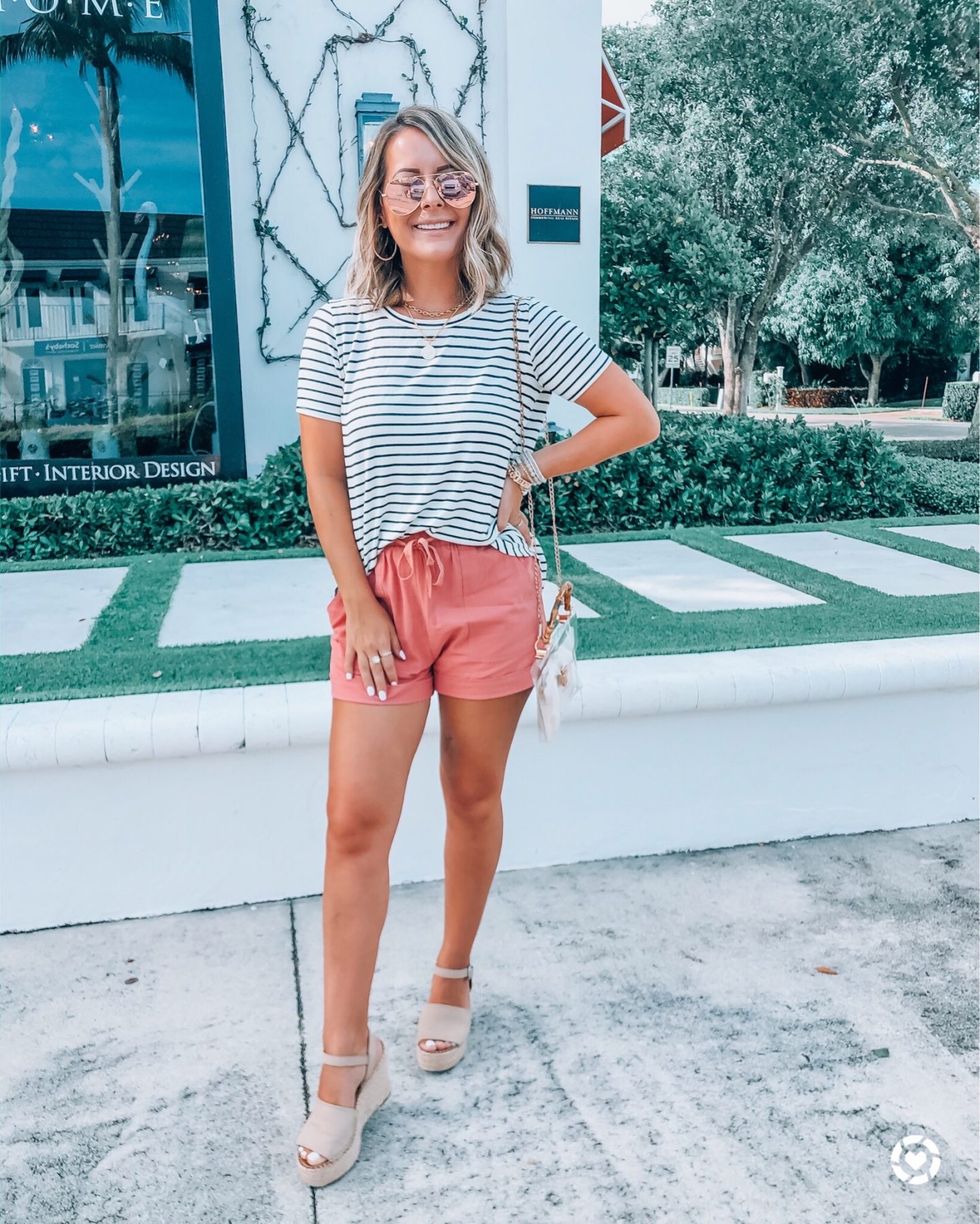 We had such a great time on our stay already thinking on when we can go back and take Emma, she would absolutely love it! and never want to come home! haha. Hope you guys enjoyed the rundown of the resort, let me know if you have any questions I can answer on IG!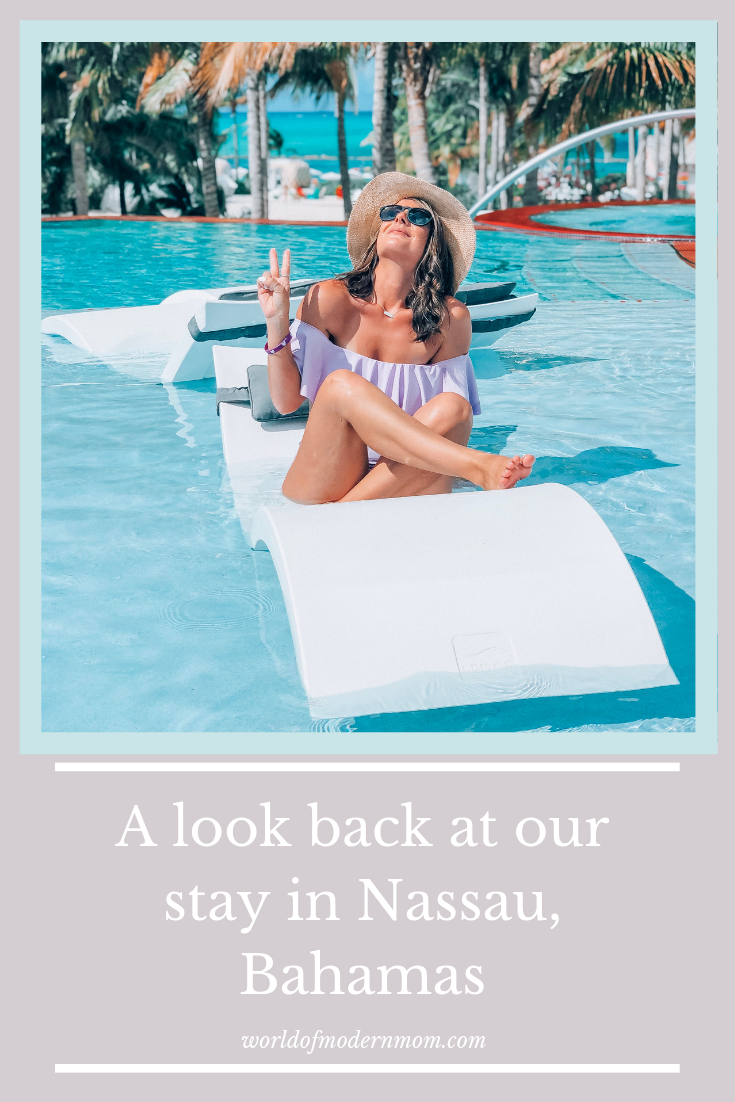 -WorldOfModernMom