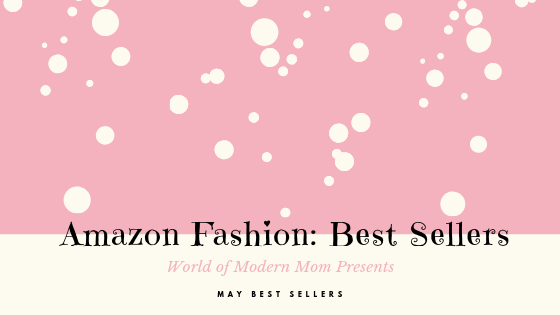 Today I thought I'd do a round up blog post with some of the best sellers from Amazon since you guys are loving them as much as me! I literally can't stop and have been ordering stuff every week. I was just so pleasantly surprised by the styles, material, price and shipping! You guys know I've been on the hunt to find the best pieces at great prices and Amazon has been delivering lately. & shipping is on another level. Some of the items I'm going to mention are available for Prime 2 Day Delivery too which you can't beat, its like you close your eyes and BOOM!
All of the items I've ordered in the last month has fit true to size and I've been happy and even surprised by with the material. I had an issue with one dress that ran big and I had to return it but that was a breeze too through the site and your "Orders" tab.
The swimsuits styles available on Amazon are also great and worth every penny. I've ordered a few styles and they haven't disappointed. I'm obsessed with the white/blue striped one and yellow and black bottom bikinis. I'm sure you've seen me wear those a couple times! 🙂
Short Sleeve Romper with Pockets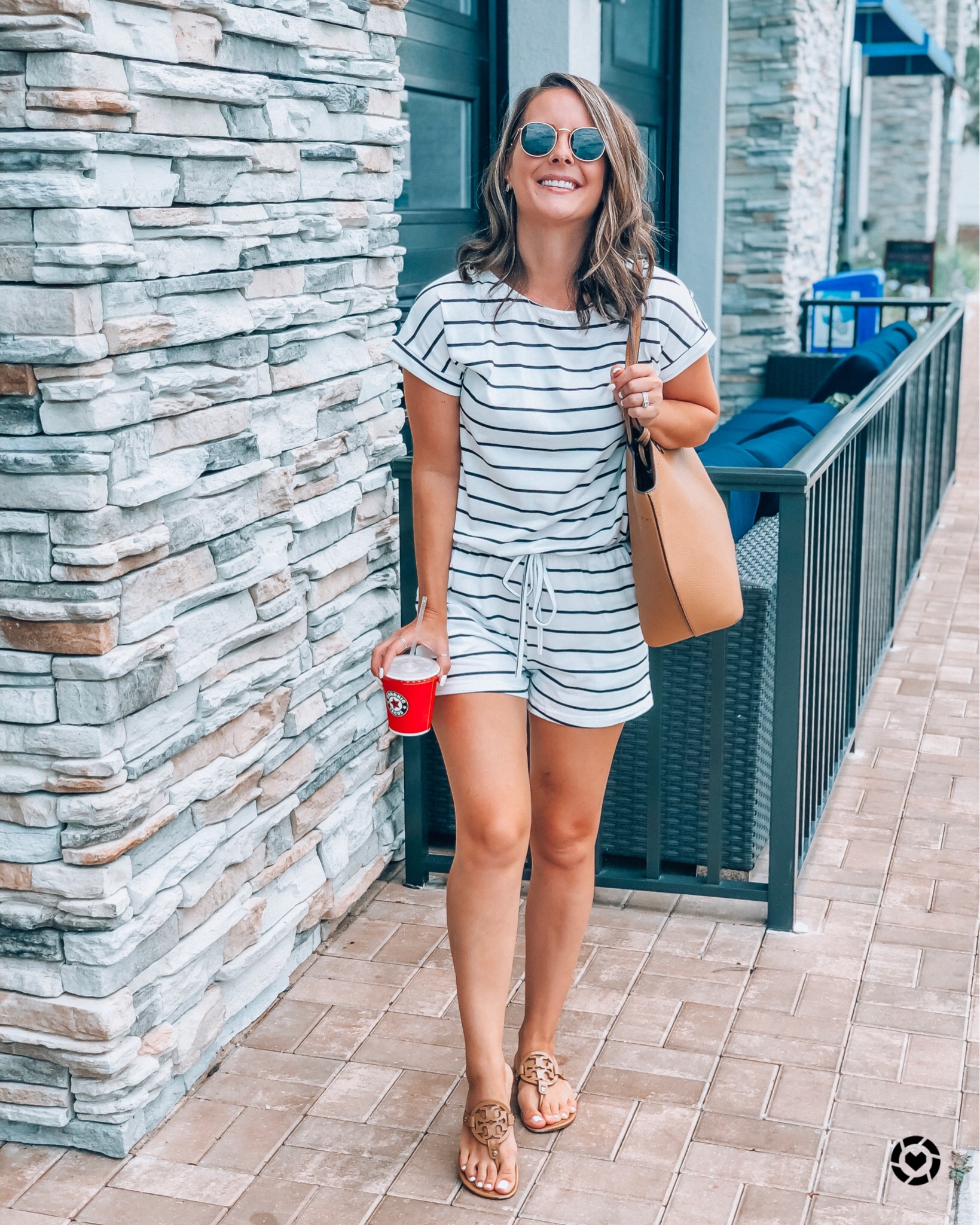 Off Shoulder Bell Sleeve Shirt with Front Tie Knot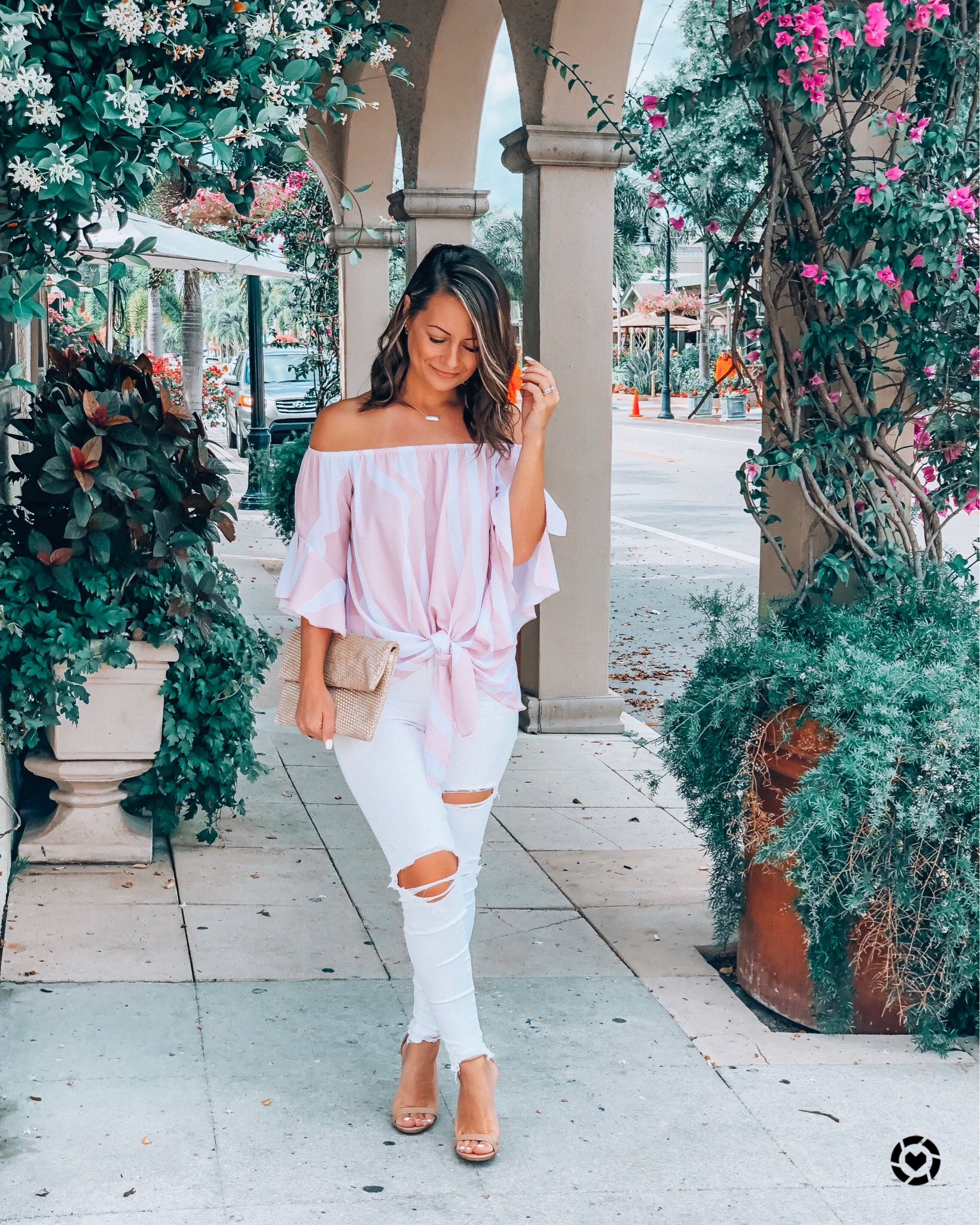 Striped High Waist Two Pieces Bikini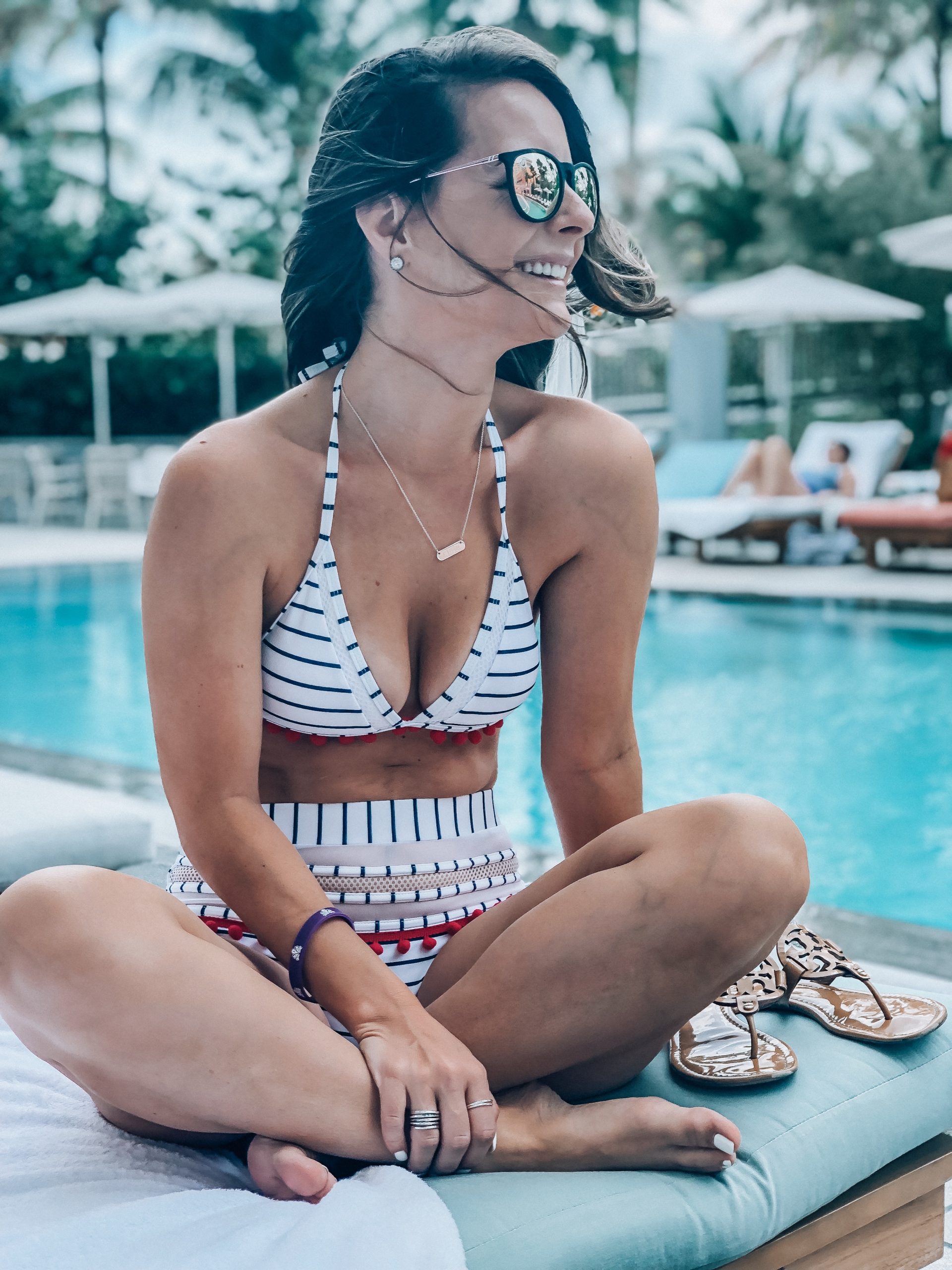 Strappy Split Summer Midi Dress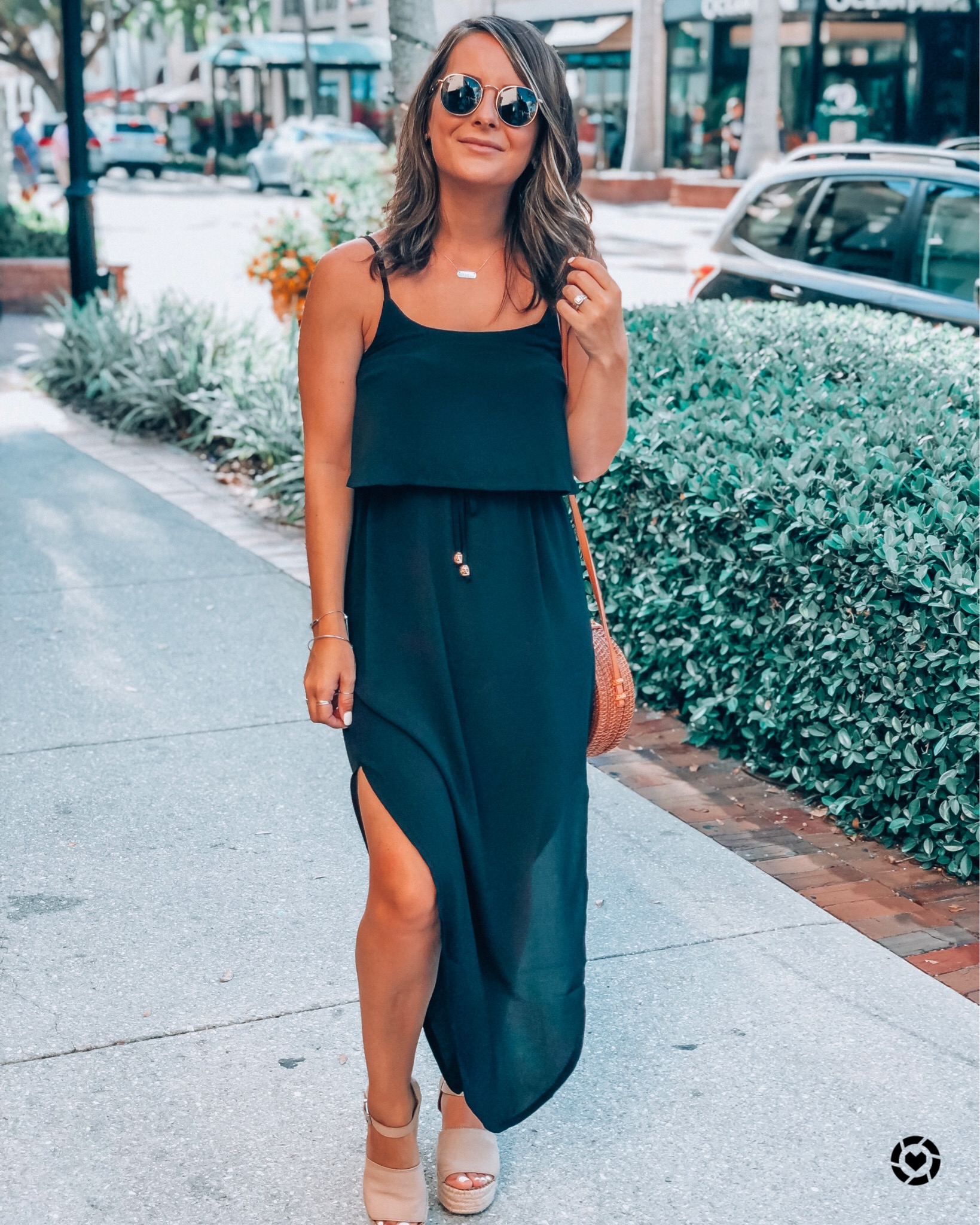 Loose Tunic Tassel Dress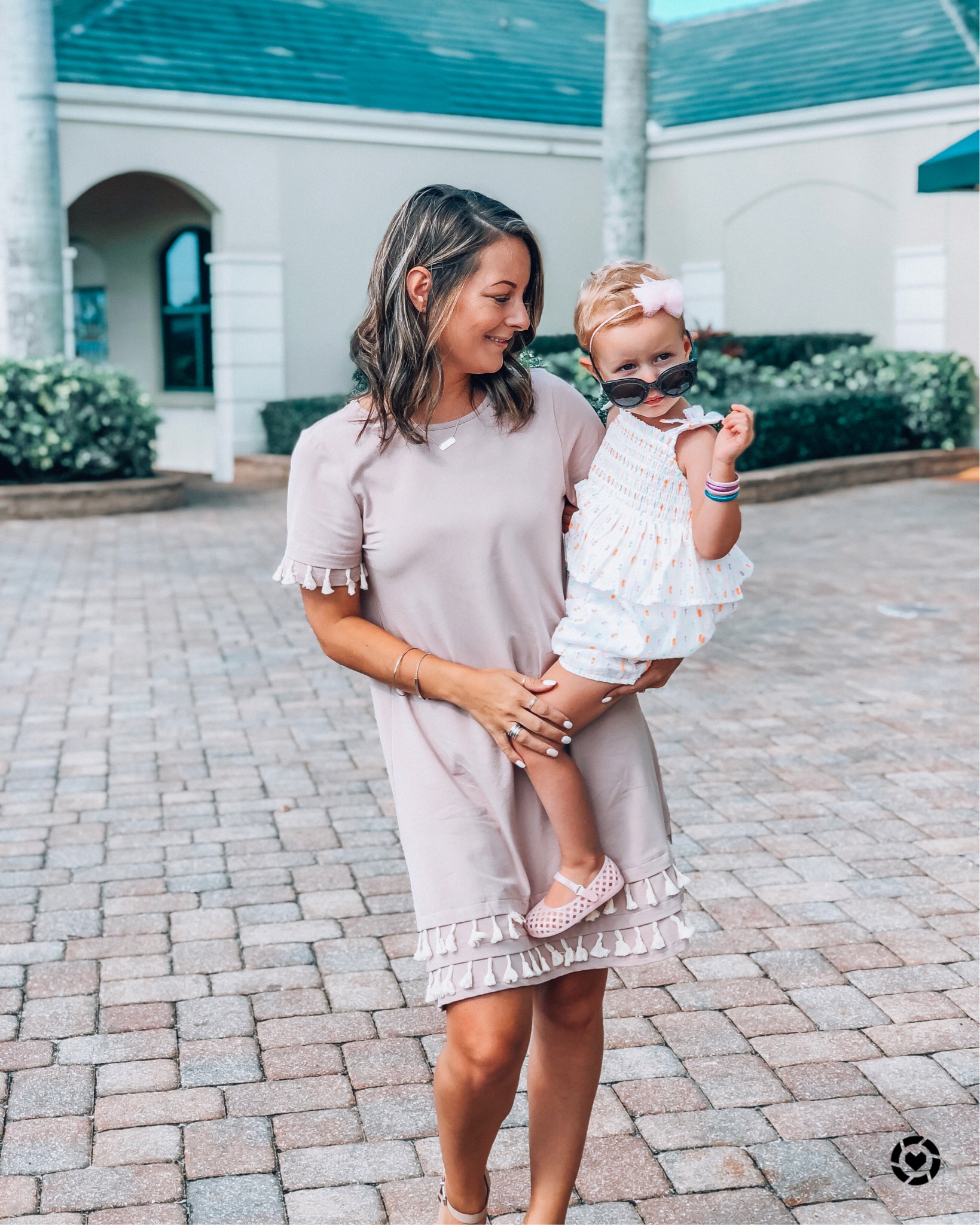 I'm linking the rest of the items below because I feel this blog is getting too long with too many pictures. The straw bag should be here any day but I have a feeling it will be beautiful, I've heard great things about it!!! I'm so excited! Also, if you happened to order any of these items, reach out and let me know your opinion, I'd love to know if you're just as amazed as me!