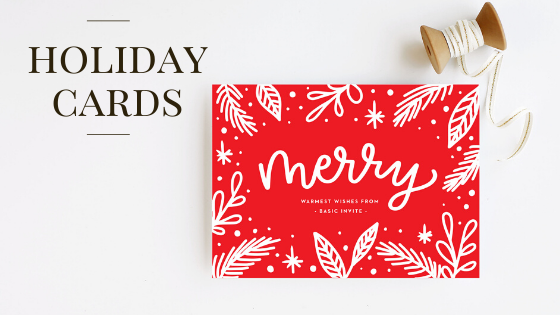 Disclosure: This blog post has been compensated by Basic Invite but all opinions are mine alone.
Wow, I can't believe that another year is coming to an end. We're all gearing up for the holidays and the New Year! I feel like around this time most of us are taking family pictures and start thinking about holiday cards so I thought I'd mention a new favorite brand of mine. 
I recently came across Basic Invite website and was stunned by the customization they offer on their holiday cards photo! Some of the awesome customization they offer are, custom samples mailed to you before placing final order, free foil upgrades, receipt address printing at no cost on all card orders, unlimited color combinations, instant online previews and so much more! I'm telling you, they make it so easy to order holiday cards for your family & even have custom holiday cards for business!
Just to tell you a little more about the process, once you select a design, you can change the color of each element on the card. With over 180 colors to choose from, the invite is sure to be exactly how you want it. This is what sets Basic Invite apart from almost any other online stationery company. in my opinion.
Another really helpful tool that Basic Invite has is they offer an address capturing service that allows you to share a link on Facebook, Twitter, Instagram, or any other social media to request friends and family's addresses. The addresses then are stored in your customer account and can be selected during the design process & printed on each card for free as I mentioned before!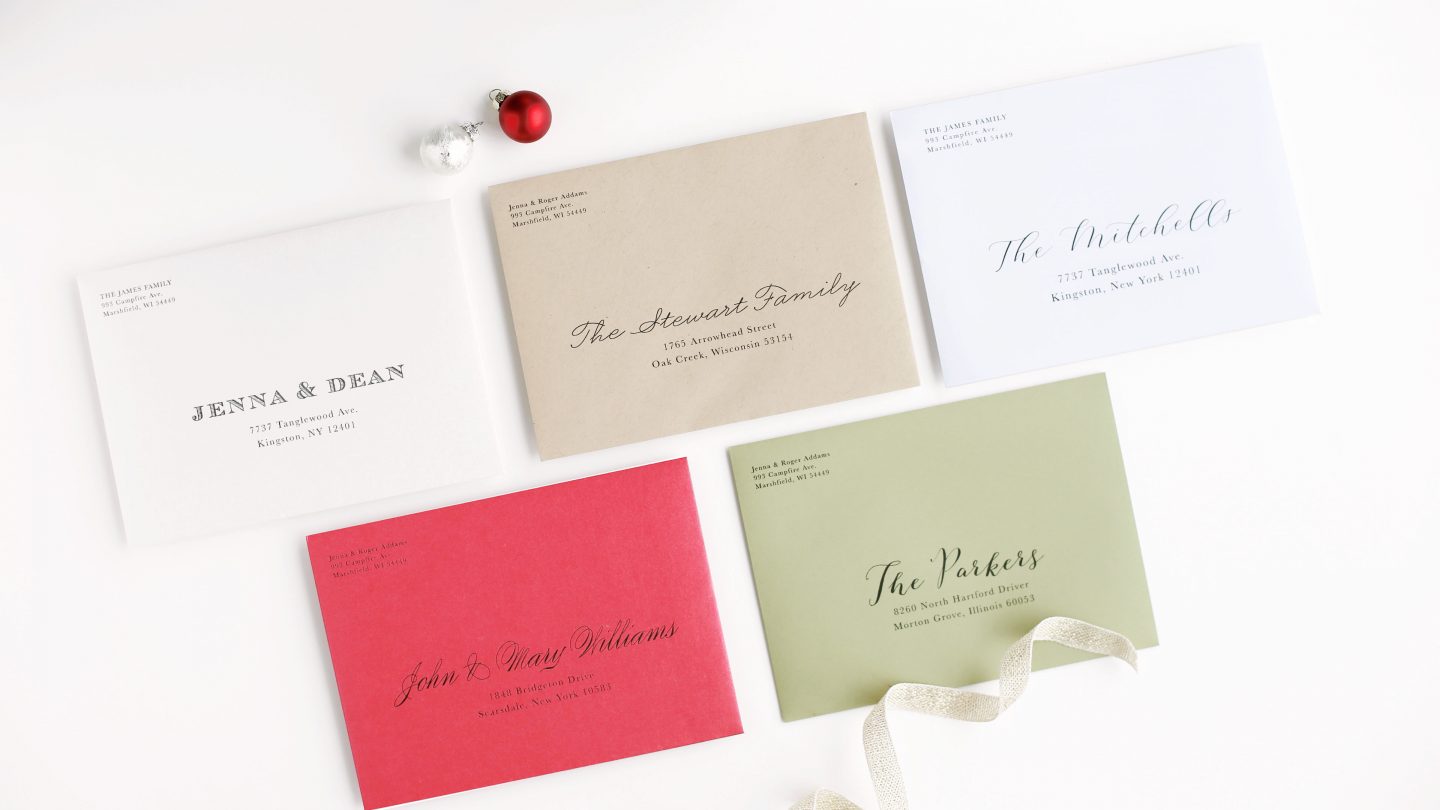 Basic Invite also offers over 40 different colors of envelopes to choose from. With so many options, you can make your envelope match any of your invitations or holiday cards. Also all of the envelopes are peel and seal so they can be closed quickly and securely.
So if this sounds like something you need to get done this holiday season make sure to go to Basic Invite website & order your family Christmas cards right now because they are offering 15% off with coupon code: 15FF51 !