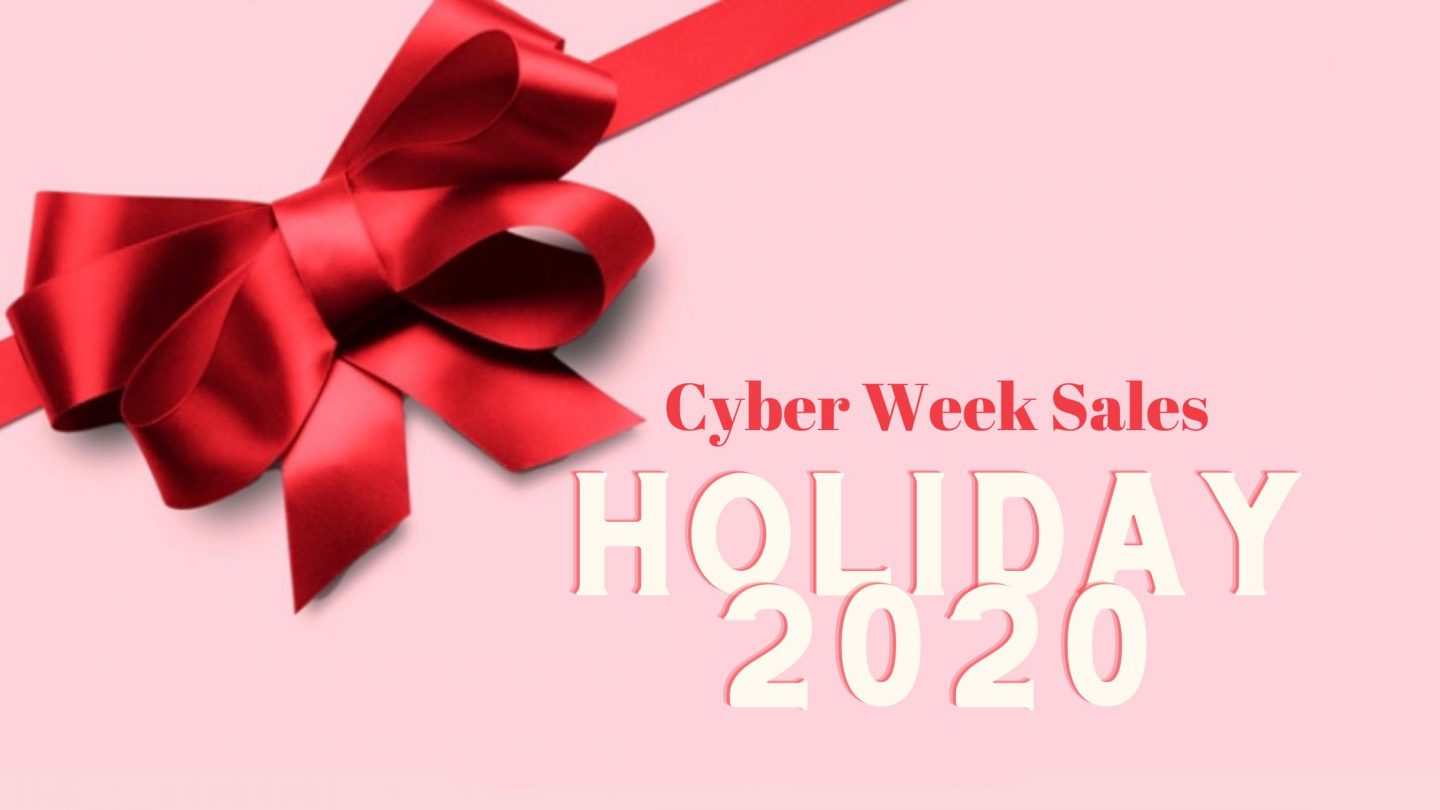 A full list with sale codes available for all this week sales includes Black Friday, Small Business Saturday (don't forget to support any local ones too!) and Cyber Monday sales! I will also include dates the sales are available where I can.
The best of the season is something to celebrate.
40% OFF ENTIRE STORE *
40% off everything + free shipping.
40% OFF ENTIRE WEBSITE! Use Code: "BLACKFRIDAY" at checkout! **EXCLUDES PRE-ORDER ITEMS**
30% off almost everything, online code BFSAVINGS + FREE weekender bag with your $39 purchase, online code BFSPECIAL
Shop Black Friday First. 50% off everything with Express Insider. $10 Off $50
40% OFF BLACK FRIDAY SALE | USE CODE BLACK40
Early access sale – 30% off everything for H&M Members
Get up to 30% off (including 25% Off Fine Jewelry & Sterling Silver Collections) and enjoy fun surprises along the way. In-store and online. Ends 11/30.
Black Friday Specials! Extra 20% off with code SCORE!
50% off sitewide. Styles from $5
20% off your order plus free shipping over $79. 1 day only, use code BLACKFRIDAY
30% off sitewide & doorbuster. Use code PINKFRIDAY + free shipping.
Up to 50% off your favorite beauty products. Sale ends Monday 11/30
35% off sitewide with code BF2020.
20% off EVERYTHING!! + free shipping.
Up to 50% off everything at Topshop.com (including 20% off jeans).
30% off full price items +$250 with code THANKS.
Nov 24th-27th – BOGO
Nov 28th-Dec 1st – 50% off
$10 off any qualifying $40 purchase in store or online. 3 Days ONLY |Nov. 26-28