IN 3 DAYS / 4 NIGHTS
This is officially my first post for 2018! Hooray! & I am starting it off with my favorite topic… TRAVEL!
This past weekend we flew to Panama City, Panama for our close friends' wedding! We had never been to Panama and were so excited to see what the city had to offer. Since this was a parents trip (no baby) we made it as short as possible but tried to fit as much as we could around the wedding activities.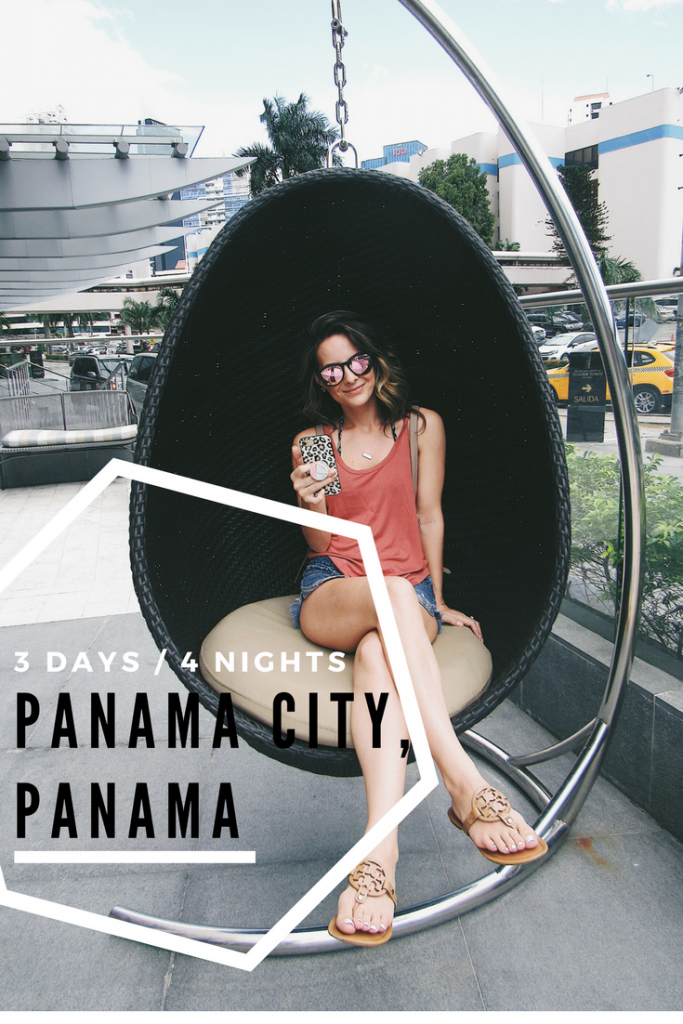 Day 1
We traveled on the redeye and arrived in Panama around 3 am. The transportation to the hotel was already arranged by the bride & groom, so that was fairly easy! For the duration of our stay, we stayed at the Hotel Las Americas Golden Tower and we couldn't have picked a better place. The wedding party was staying at the Hard Rock which was just around the corner! Our hotel was just build a year ago and you could definitely tell! The rate of the hotel was very reasonable and a breakfast buffet was included each morning!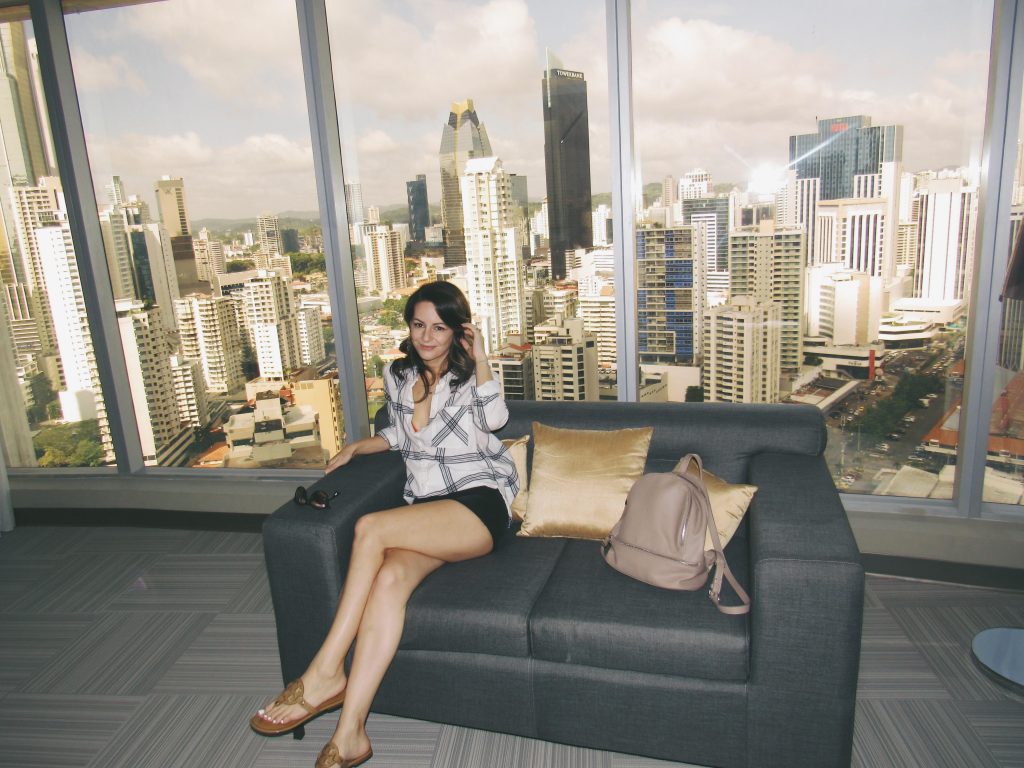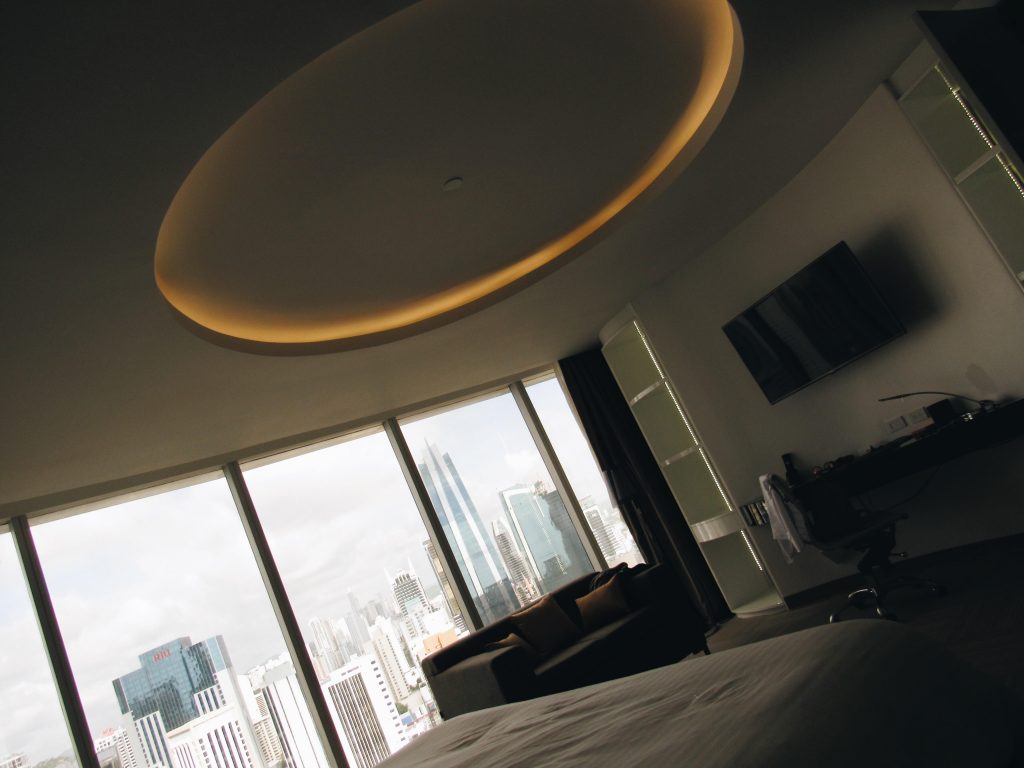 After sleeping in and having a delicious breakfast, we headed out to explore! It was hubby's birthday too, so we wanted to explore Panama but also to celebrate. I had read about the Amador Causeway, it's the second longest boardwalk in the city. It has a various selection of restaurants, nightclubs and Frank Gehry's famous Biodiversity Museum. It has parks with rental stations for bikes, roller skate, skateboard and ATVs. This was a great place to participate in outdoor activities. We were a 3 group person and decided to rent an ATV. We drove up and down the causeway, making pit stops to the Panama sign, some bars, restaurants and just to take in all of the views.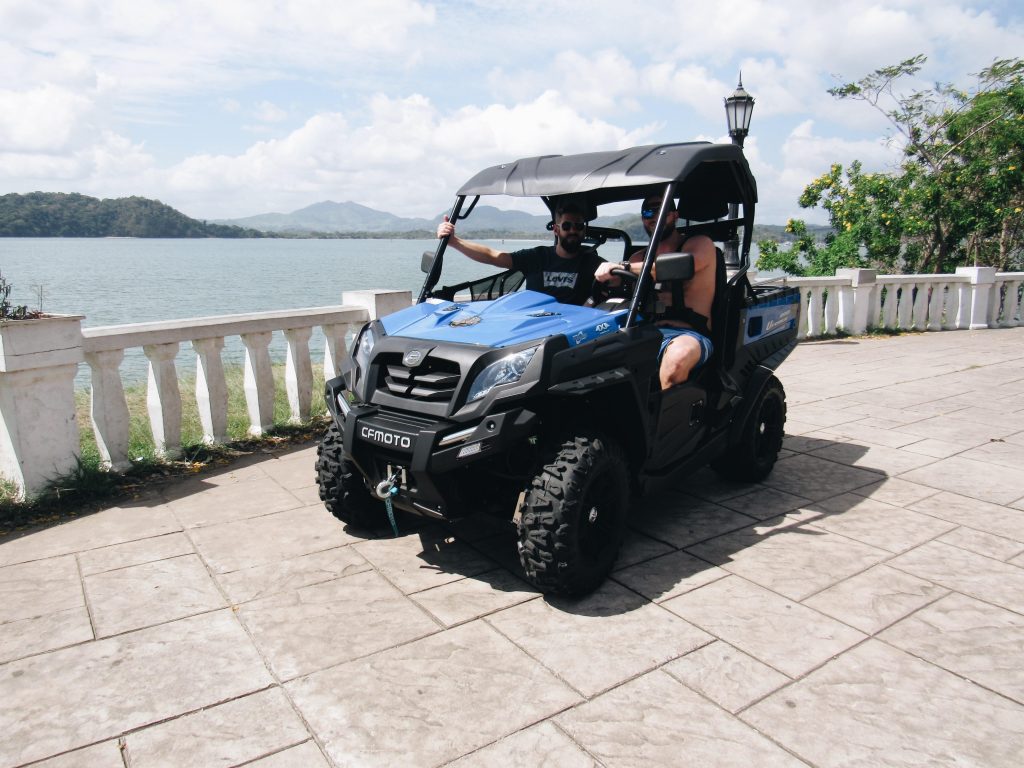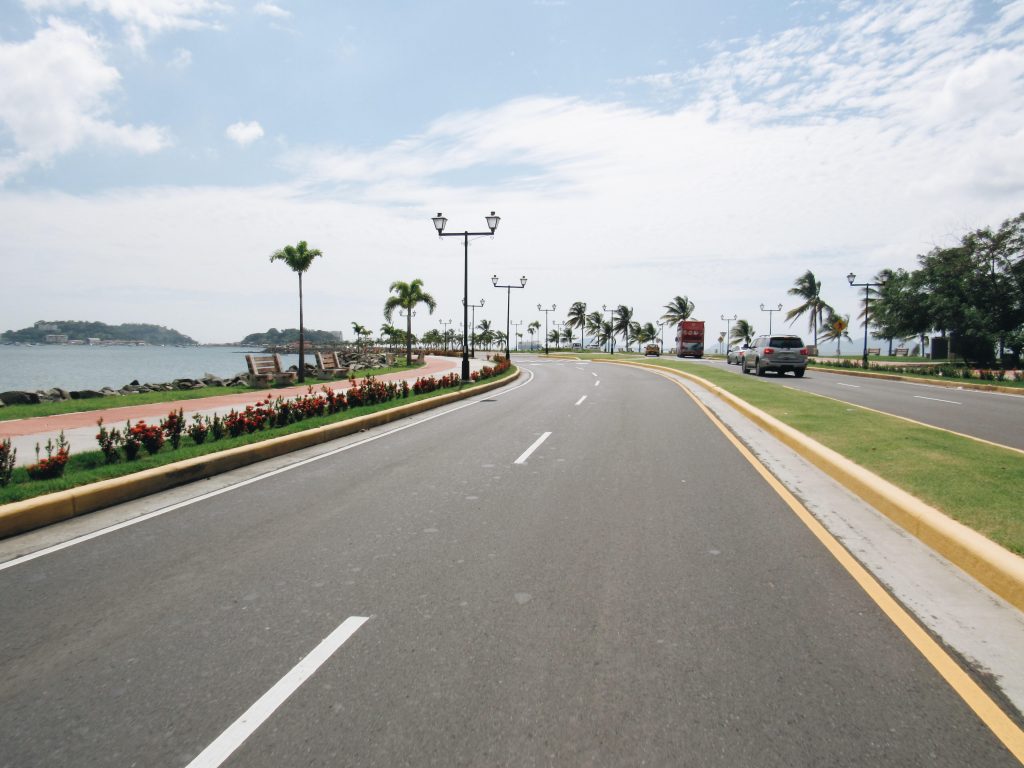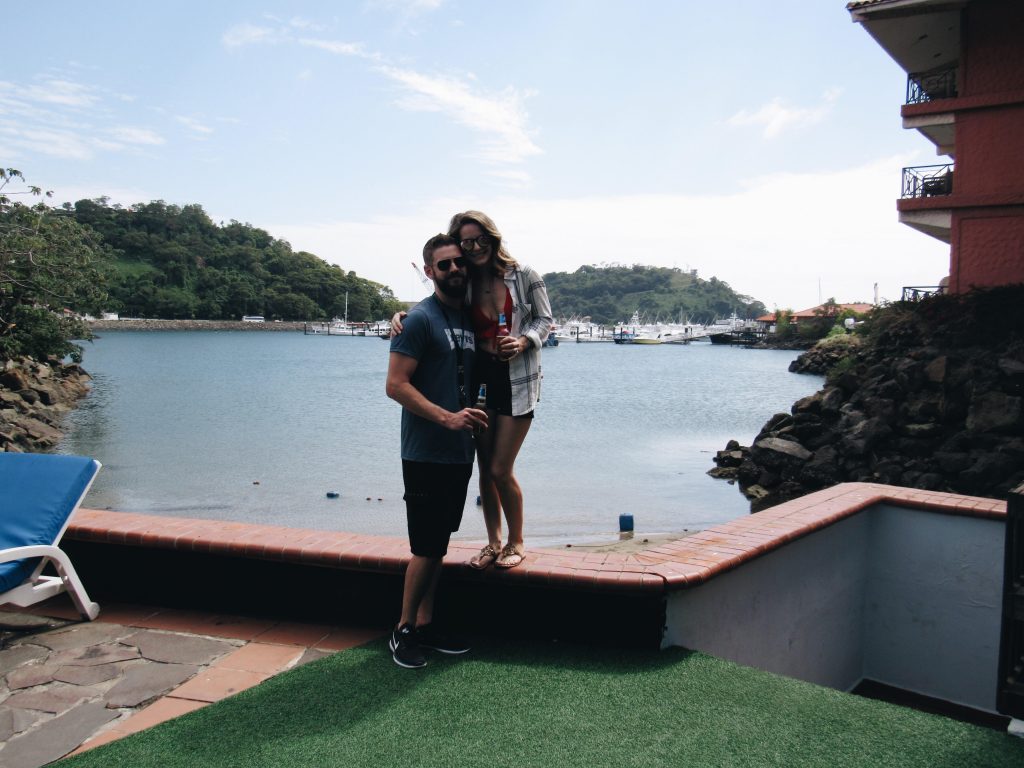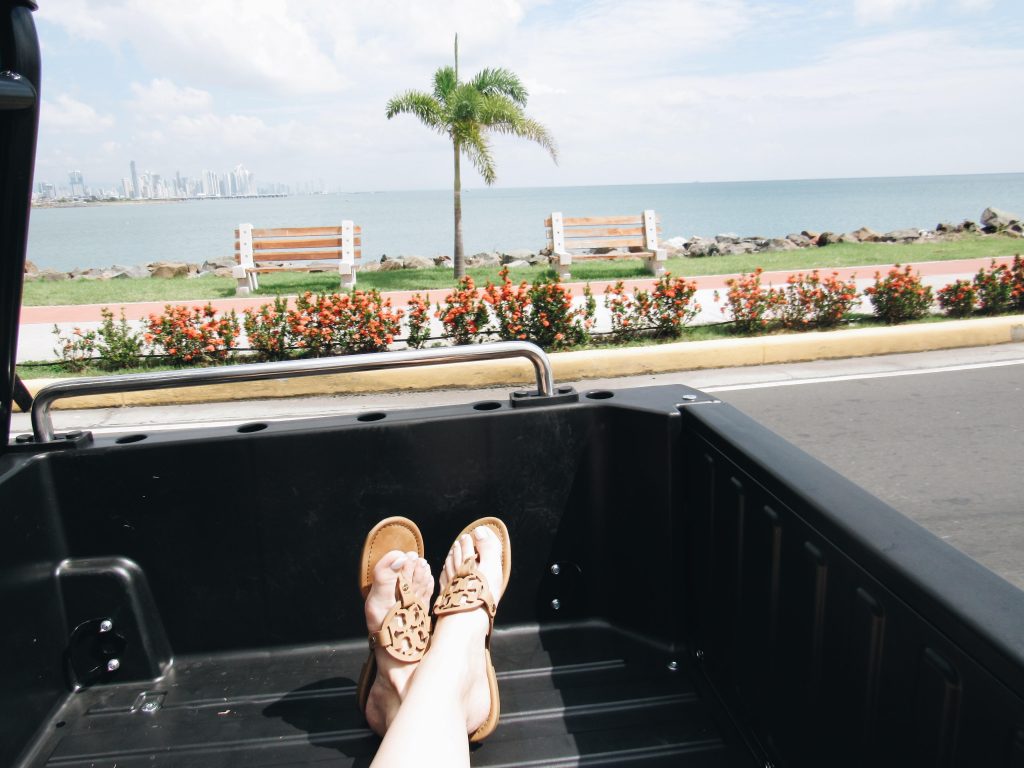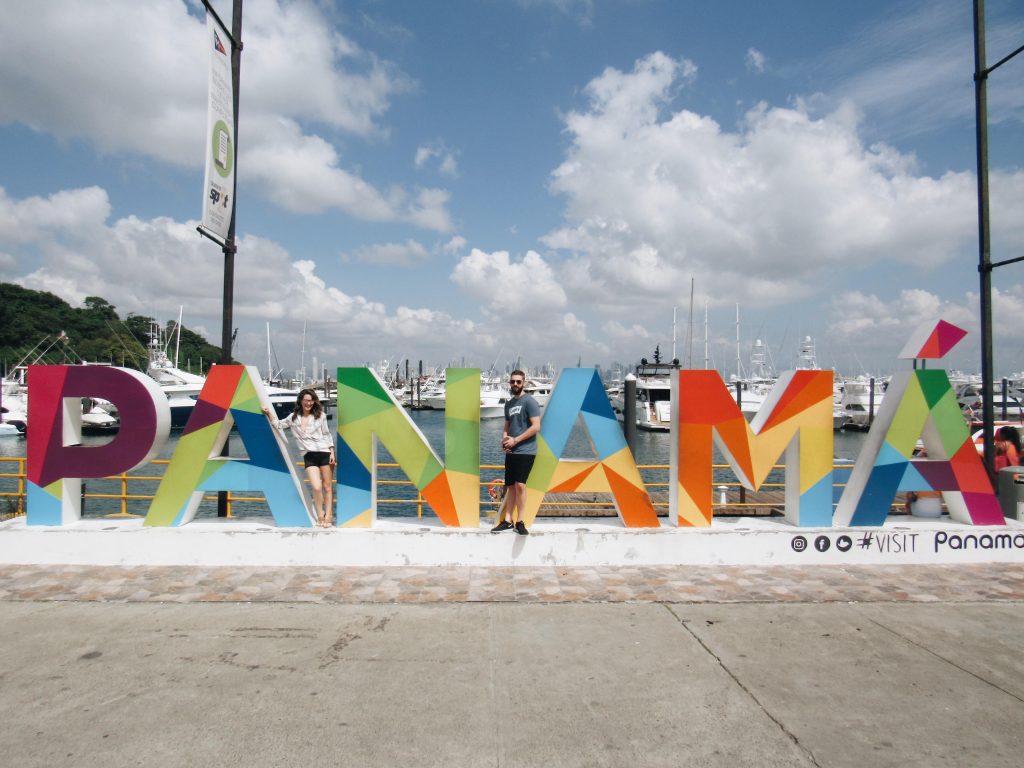 After finishing up at the Amador Causeway we to headed to Casco Viejo to meet a group of friends for lunch. Casco Viejo is the historic district in Panama City, settled in the 1600s. This had to be our favorite part of Panama, I feel like somehow we always ended up there. From touring churches, museums to seeing old buildings, to eating, to nightclubs, they have it all! For our first lunch in Panama City, we ate at Nazca 21. This was highly recommended on Trip Advisor and they were not WRONG! We enjoyed some of the best Peruvian dishes!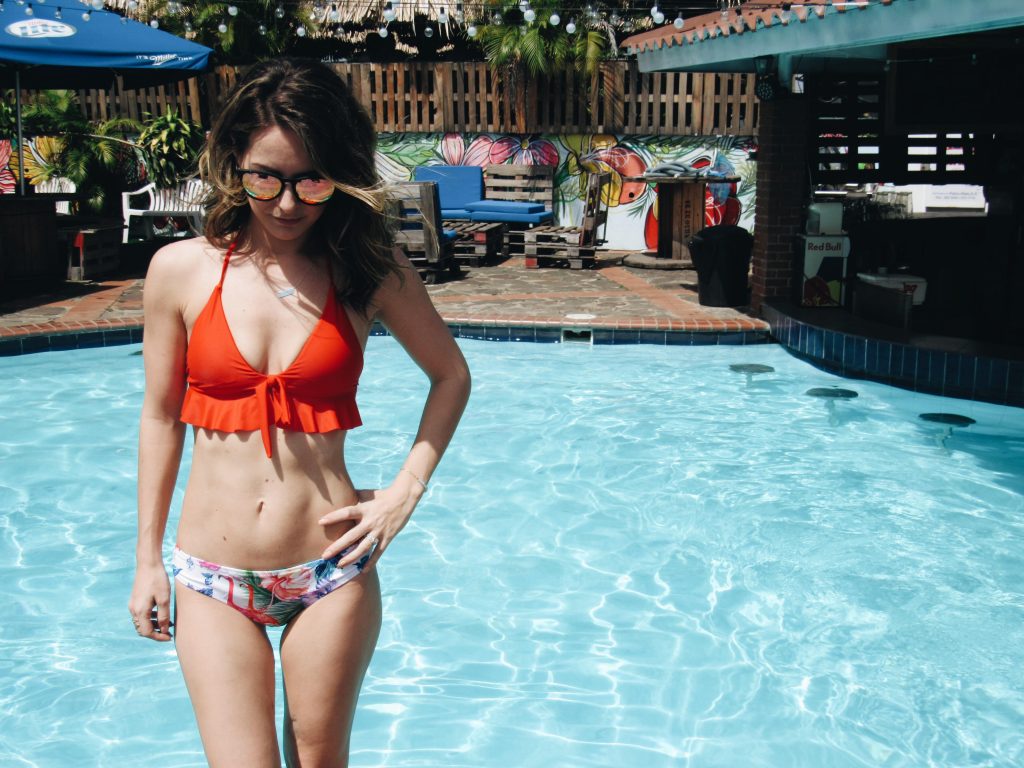 For dinner, since it was hubby's birthday, I had made reservations at Tejas at Trump Tower. I had read that the pool at Trump Tower Hotel offered some of the best views of the city and that was not a lie! Tejas Restaurant is inside, but before our reservation we enjoyed a cocktail by the pool bar to take in the views. The service at Trump Tower was probably some of the best service, I have ever received. From the front desk walking you to the elevator, selecting the floor for you and sending you off to the sincere smiles and genuine service! They even remembered it was Mark's birthday from when I made the reservation 2 weeks ago and surprised us with a dessert! Tejas is a seafood restaurant with Latin America and the Caribbean flavors and with a blend of traditional seafood recipes.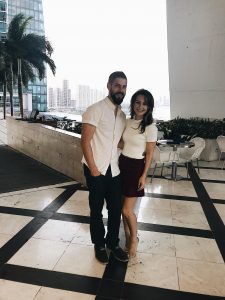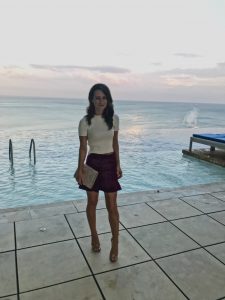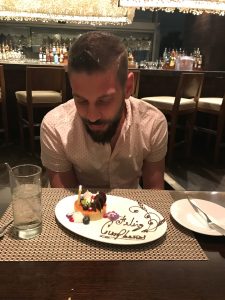 After dinner we had plans to meet with the wedding group at a roof top bar called, CasaCasco. We didn't know what to expect, but when we arrived, our minds were blown! The building features three different restaurants, a nightclub, and a beautiful rooftop terrace overlooking the historic district. Each floor has a different design and feel. The first 3 floors are restaurants, the 4th floor is a nightclub and the 5th is the rooftop bar.
Day 2
This was the day of the wedding, so our activity and free time was limited. To stay close to the wedding group, we hung out by the pool at Hard Rock. They allow non guest to hang out by the bar at no cost or you could enjoy the pool for a fee. After hanging by the pool, we headed inside and had lunch at one of the restaurants in the hotel, Ciao Tapas and Pizzas.
Once we finished lunch we all headed to our rooms to get ready for the wedding. The wedding ceremony took place at Club Union which was a quarter mile from the Hard Rock Hotel, where the reception was taking place. It was such a stunning location for a ceremony, from the views of the water to the views of the high rise buildings all around.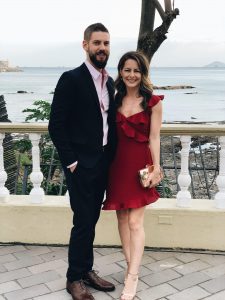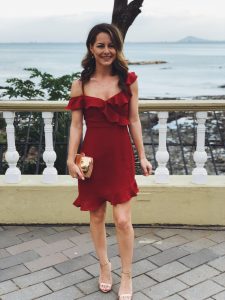 The reception took place on the 62nd floor of the Hard Rock, with the most beautiful views of the city!
Day 3
We moved very slow this morning, after all the wedding didn't end until 3 am!! Hubby & I slept in (by that I mean I slept in past 9 am) and decided to take a walk around our hotel. We explored the downtown district until all of our friends were ready to meet for lunch! For lunch we ate at Santa Rita. This was a mix between old & new cuisines and a highly rated restaurant for good reasons! For lunch we had a strip steak with rice & veggies, my mouth is watering as I am typing!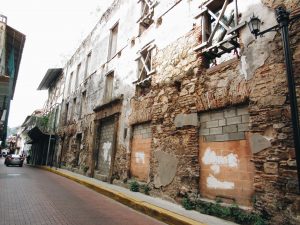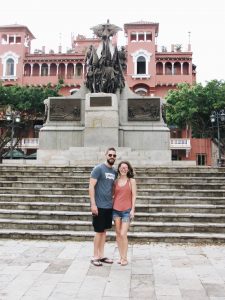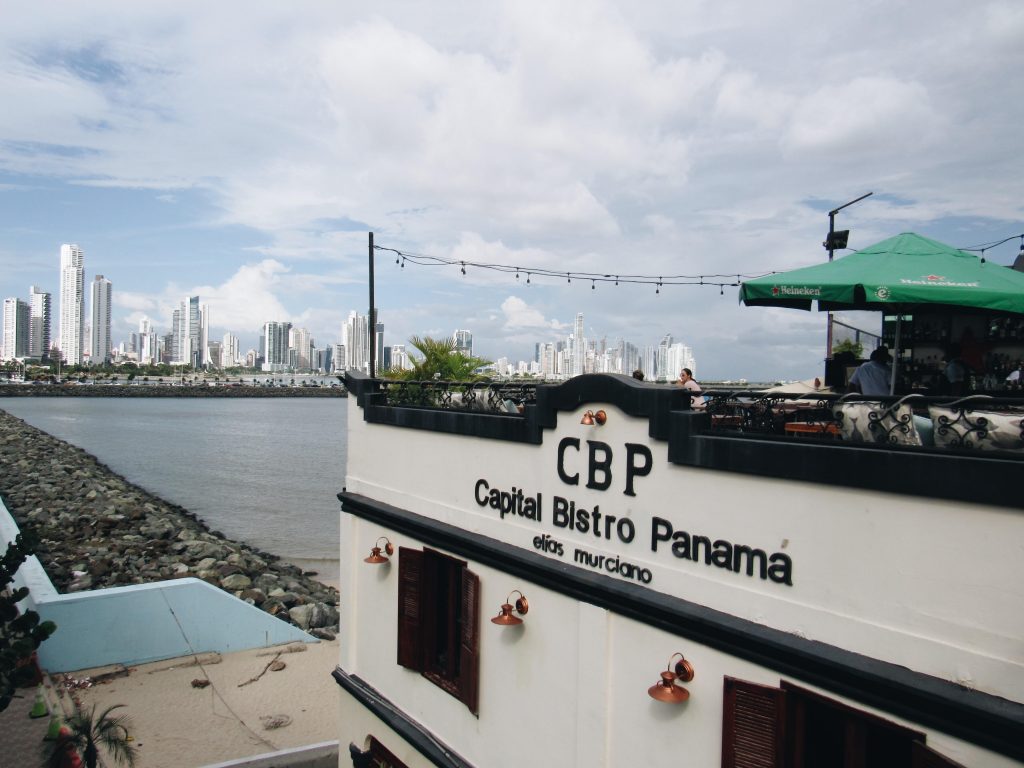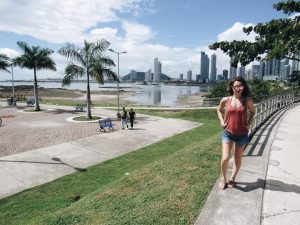 After the delicious lunch, as a group we walked all around Casco Viejo. Walking into stores, markets, churches and taking in the views of the 1600s sites.
Before our 3 am flight back to America, we got to enjoy one more dinner with friends! We ate dinner at Tantalo Kitchen, another highly rated restaurant. This is a tapas restaurant which fuses flavors from around the world while honoring the local dishes that were distinct to Panama.
I absolutely love destination weddings, because they expand your horizon! If it wasn't for Michelle & Dan getting married I don't know if we would have gone to visit Panama, besides maybe only on a cruise stop. In all, I'm extremely happy I had the opportunity to experience everything this unique city had to offer, we will be back!
SHOP THE LOOKS
Shop any of my outfits from the Panama City, Panama trip below!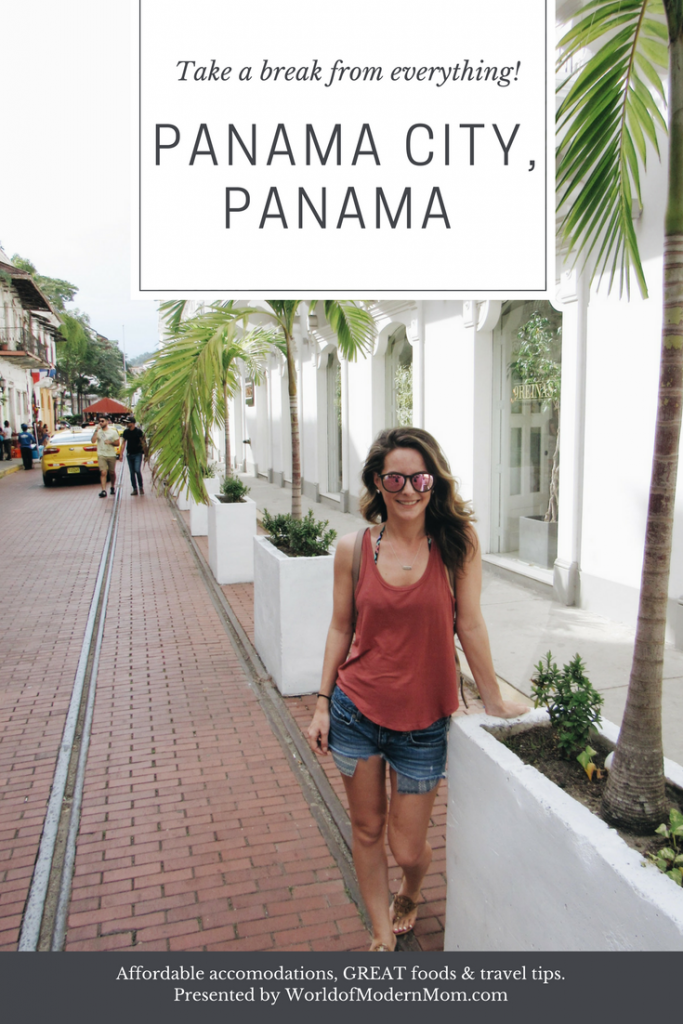 -WorldofModernMom