Read about the family activities we did, tricks that help us even while traveling with a toddler and see photos from our 3 night/4 day trip to Chicago!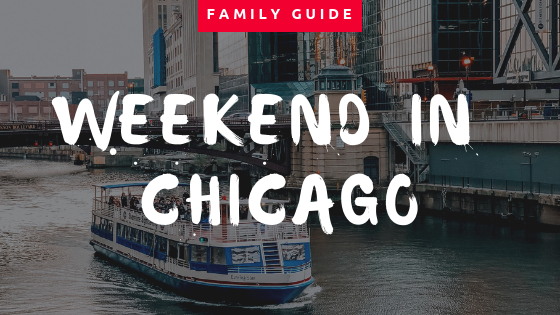 Since being young I always loved to travel and so has Mark. We have always invested in travel more than anything else. We'd rather live in a smaller place and have less amenities than miss any opportunity to travel. Since having Emma we still believe the same and haven't let our daughter stop that, instead we bring her along as much as we can. This year alone Emma traveled with us to Albania, Italy and now Chicago. Now don't get me wrong, if you can sneak in a trip or two without them, thats okay, DO IT! We did that at the beginning of the year, when we went to Panama for a wedding, you deserve a real vacation!
The point is, traveling is very rewarding not only because its a vacation but because of the places you see, the memories you make, the things you learn and so much more. But it can be hard and stressful too and even more when traveling with a child.
Below you'll read some tips and tricks that help us travel as a family, plus our favorite activities in Chicago during a cold weekend and see all the photos from our trip!
ACTIVITIES
7 Family friendly activities to do in Chicago even on a cold weekend.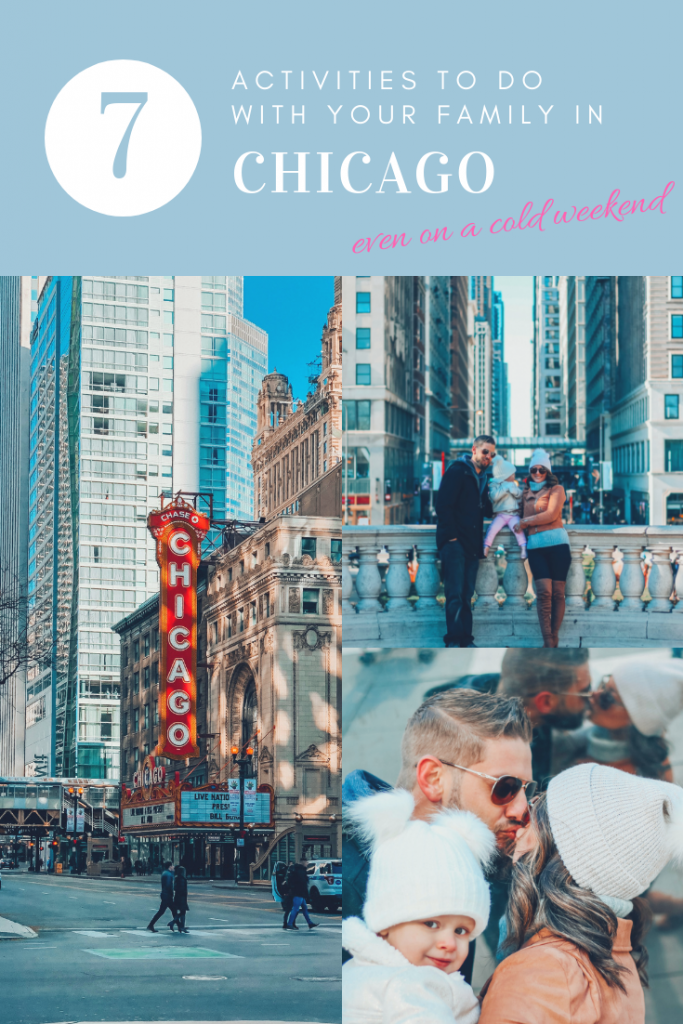 The Bean
I'm sure you've already read about this and know its a must do! The Bean is in Millennium park and no matter where you stand and look at it you see beautiful views of the city skyline. We were there on a very cold but sunny day walking around and under it. Emma enjoyed running under it and saying "its dark, its dark!" We didn't explore the rest of the park to much because it was 20 degrees and we had scheduled a family photo shoot, which I'll talk more about below.
After seeing The Bean, we walked to a near by Italian restaurant and had lunch. In walking distance with The Bean, there are plenty of other things to do like walking around seeing the city or checking out local restaurants, bars and shops.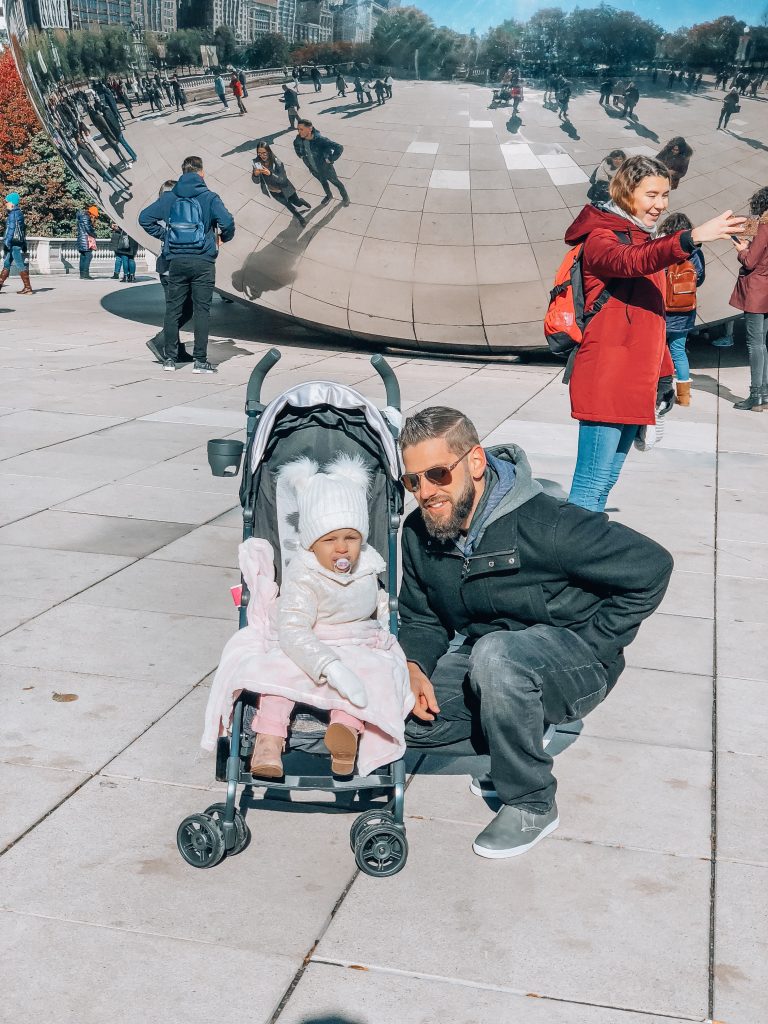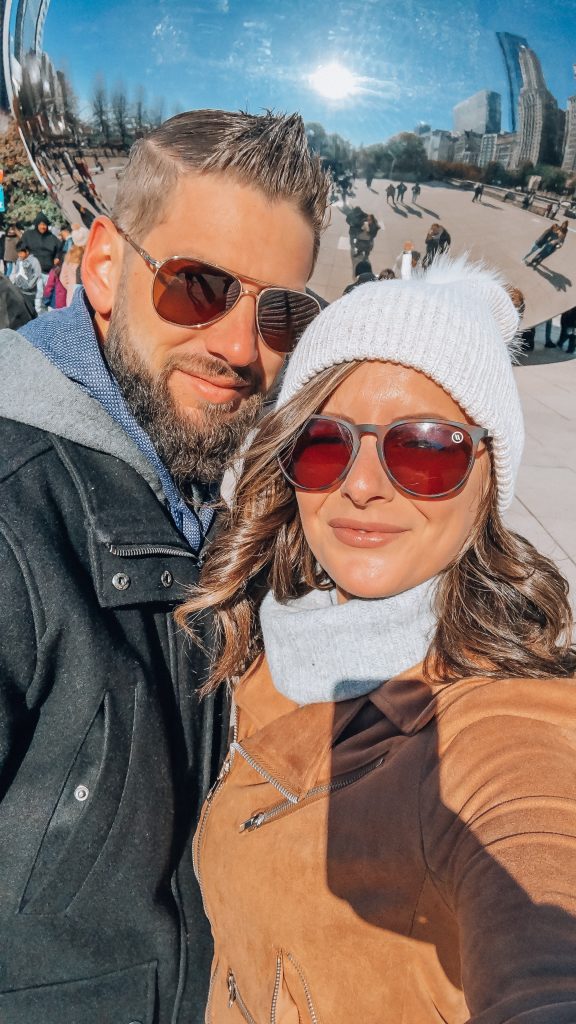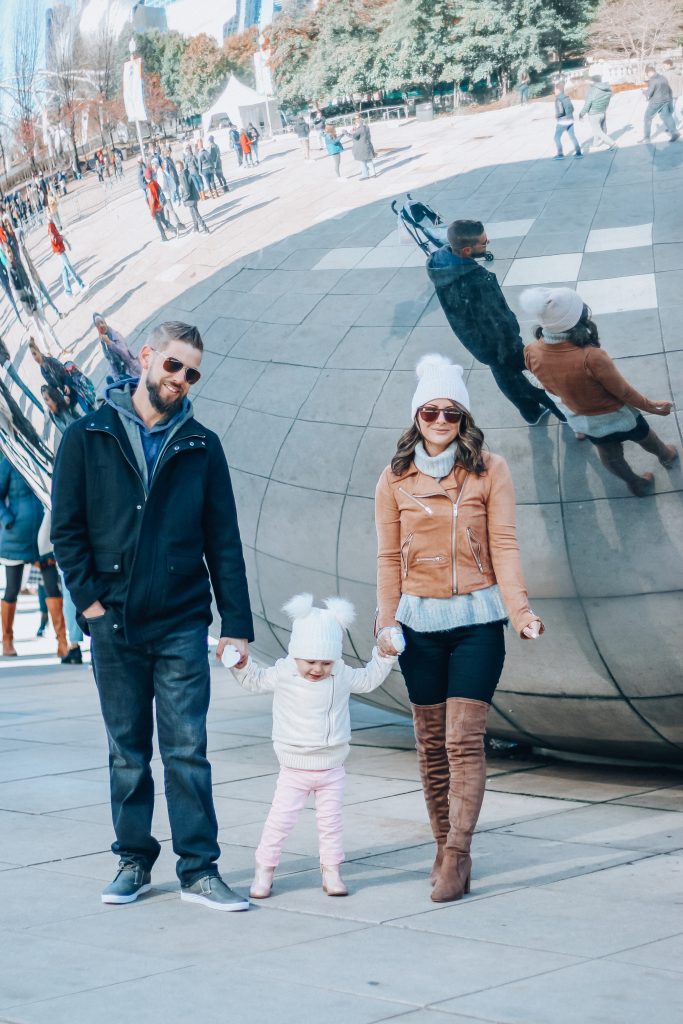 Riverwalk
The riverwalk area is beautiful! Its located on the south bank of the main branch of the Chicago River in downtown Chicago. The water looks soo blue and pretty because of the reflection of the high rise buildings all around it. There are plenty of restaurants and bars, plus park-seating and boat activities. Its the perfect family activity and even more enjoyable on a sunny day. We walked up to several locations to see the water and took pictures through out our trip.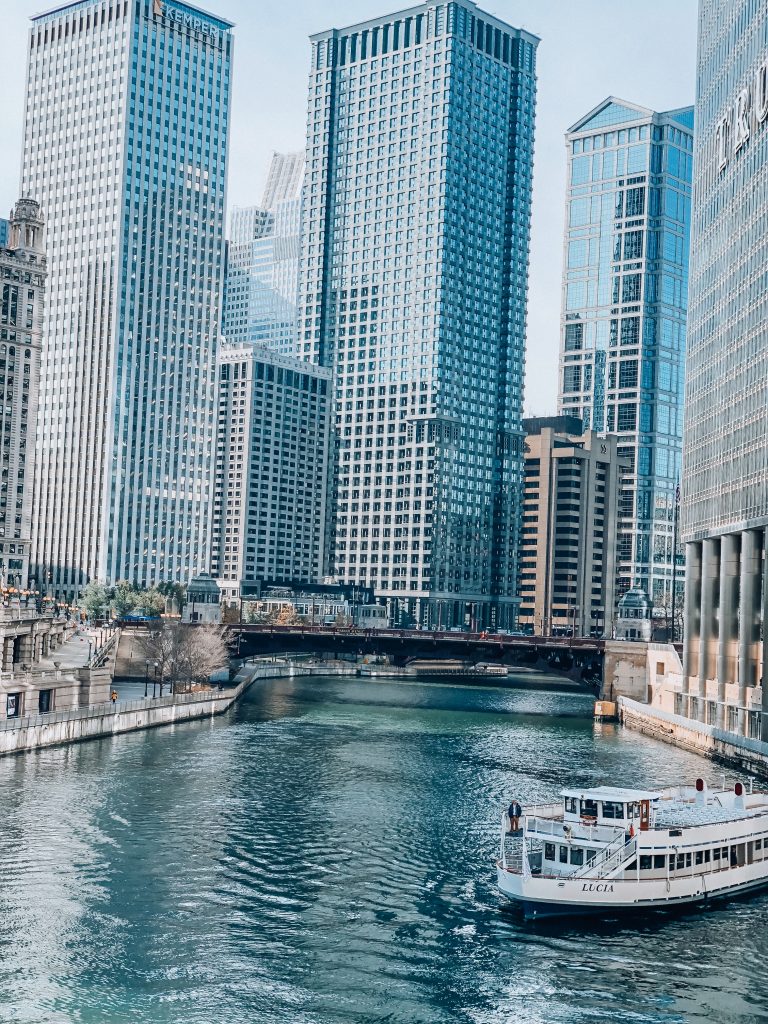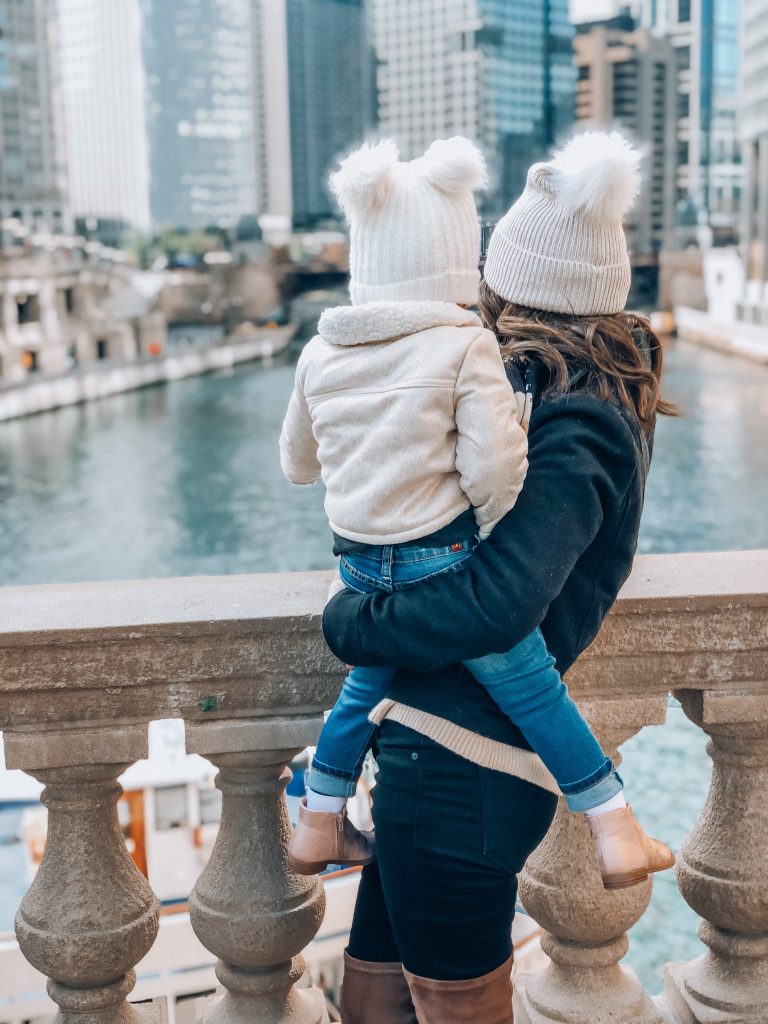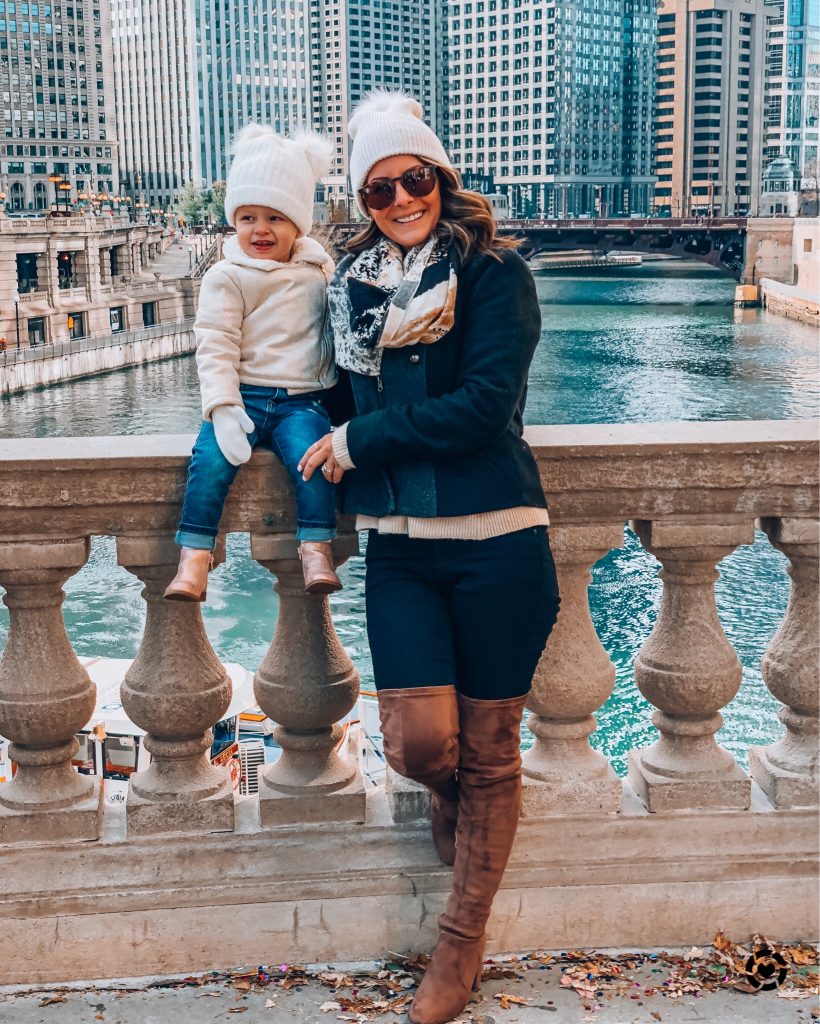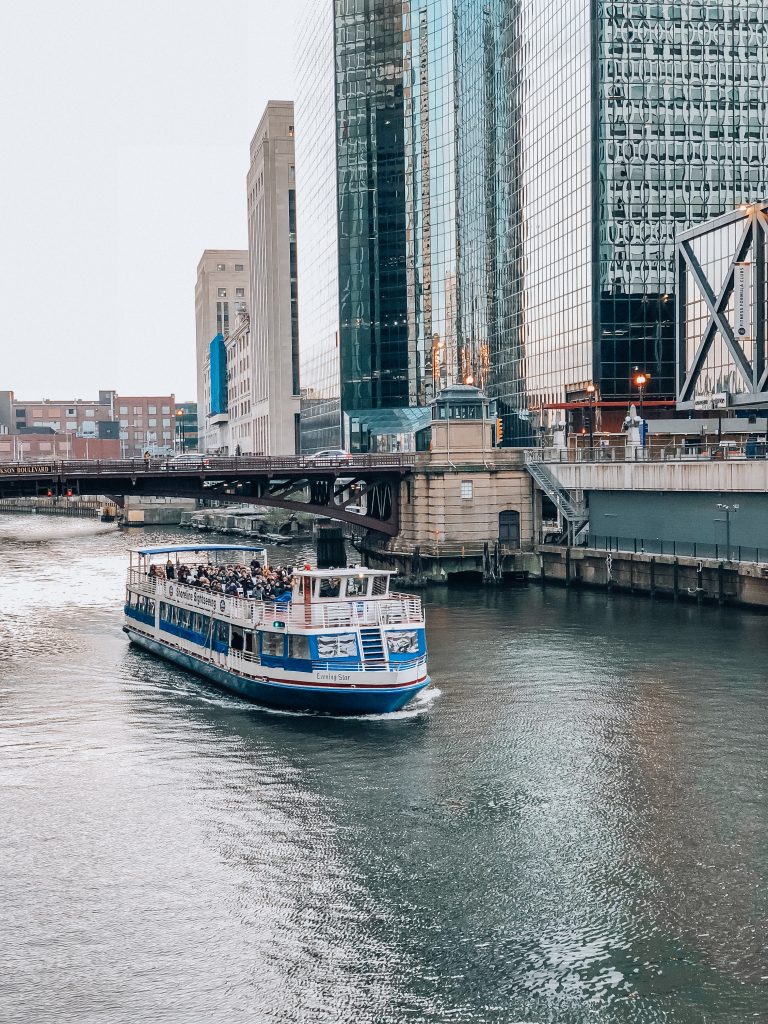 Shedd Aquarium
This aquarium is one of the largest indoor aquariums and perfect for a cold day in the windy city of Chicago! We got to see so many different animal species, they have over 1,500! They host live shows, exhibits and so much more to keep the little ones entertained. It was a great place for Emma to walk around and burn some of her energy after being bundled up in her stroller from all the walking. She ran up to every fish tank too see them but I think her favorite was the shark, as they touched noses and she said "that tickles" ahahah!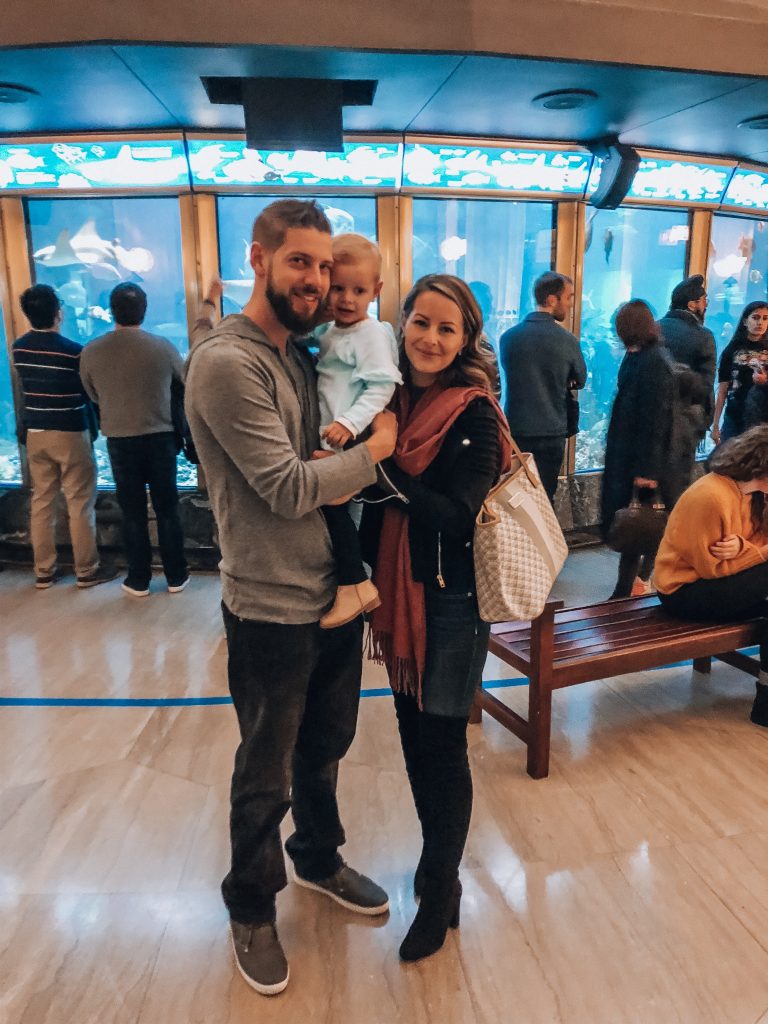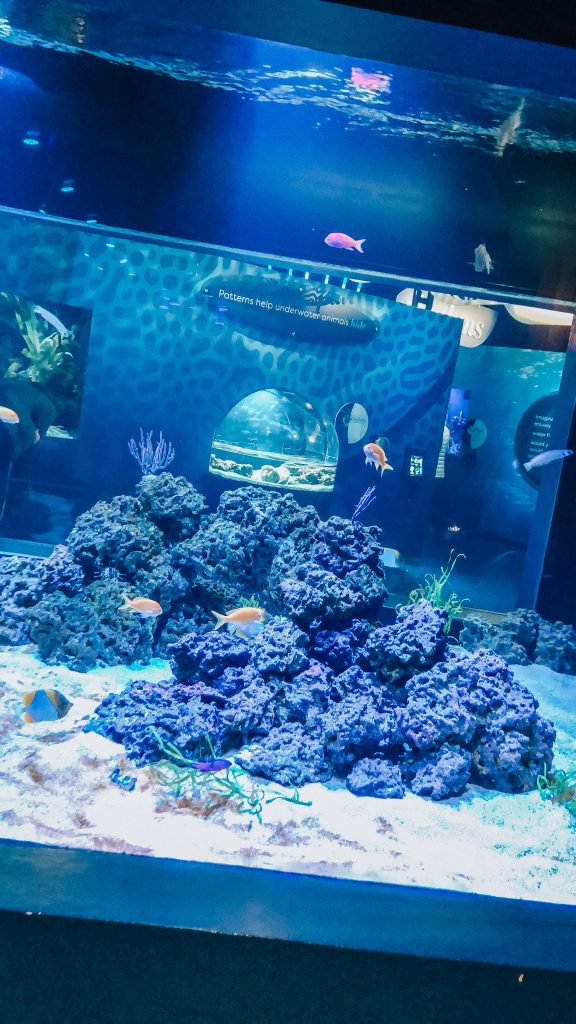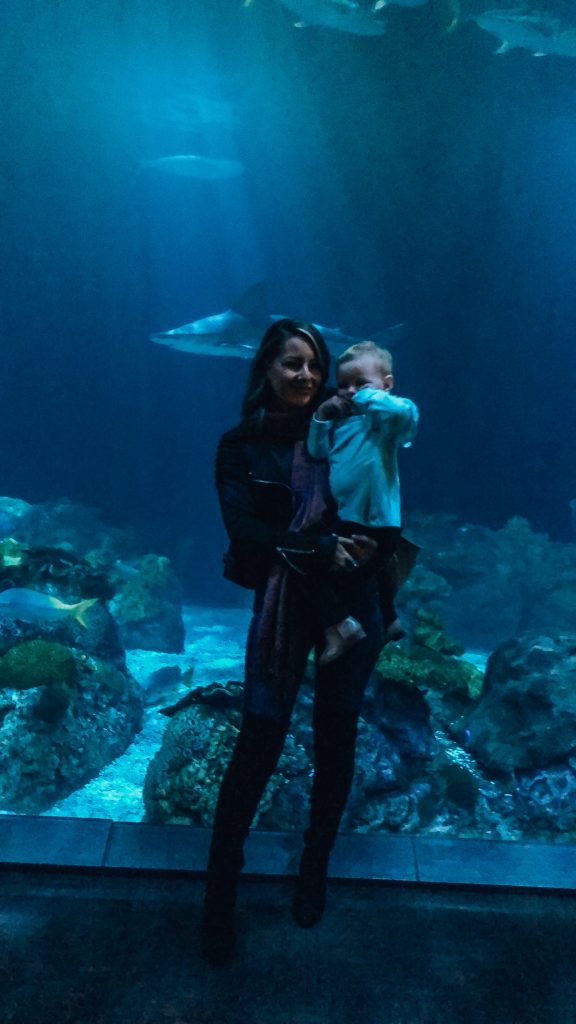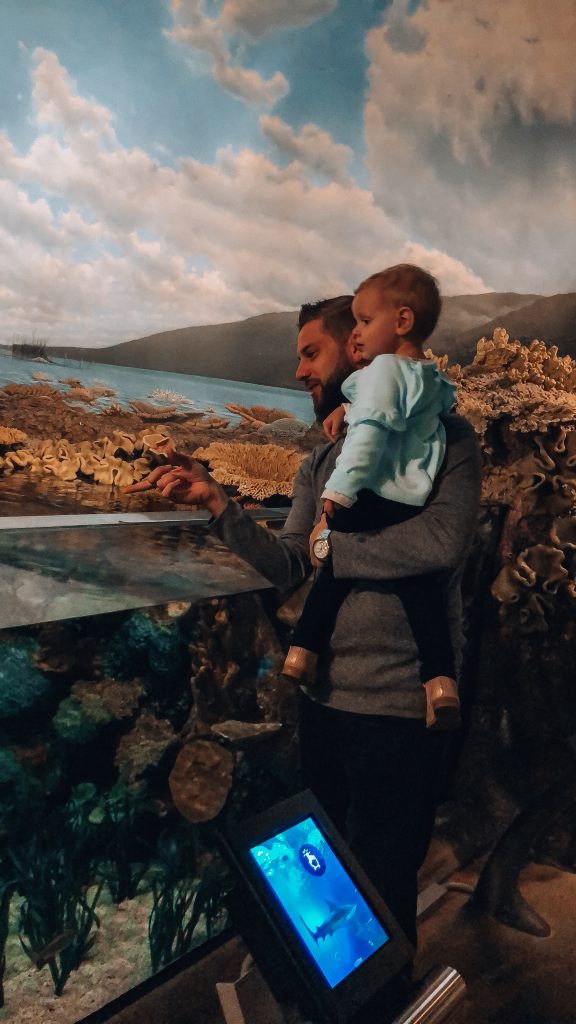 Eataly
This is an indoor Italian marketplace that features many cafes, counters, restaurants, and even a cooking school. They also have a brewery that is open only on Saturdays. Oh and the smell of the place, you'll want to eat everything! They have a pasta, panini station, a butcher, fresh seafood, dessert stations and the pretties Christmas (winter wonderland) decor in their main restaurant. We spent a couple hours there walking around, showing Emma all the different food counters, trying their desserts and staying warm.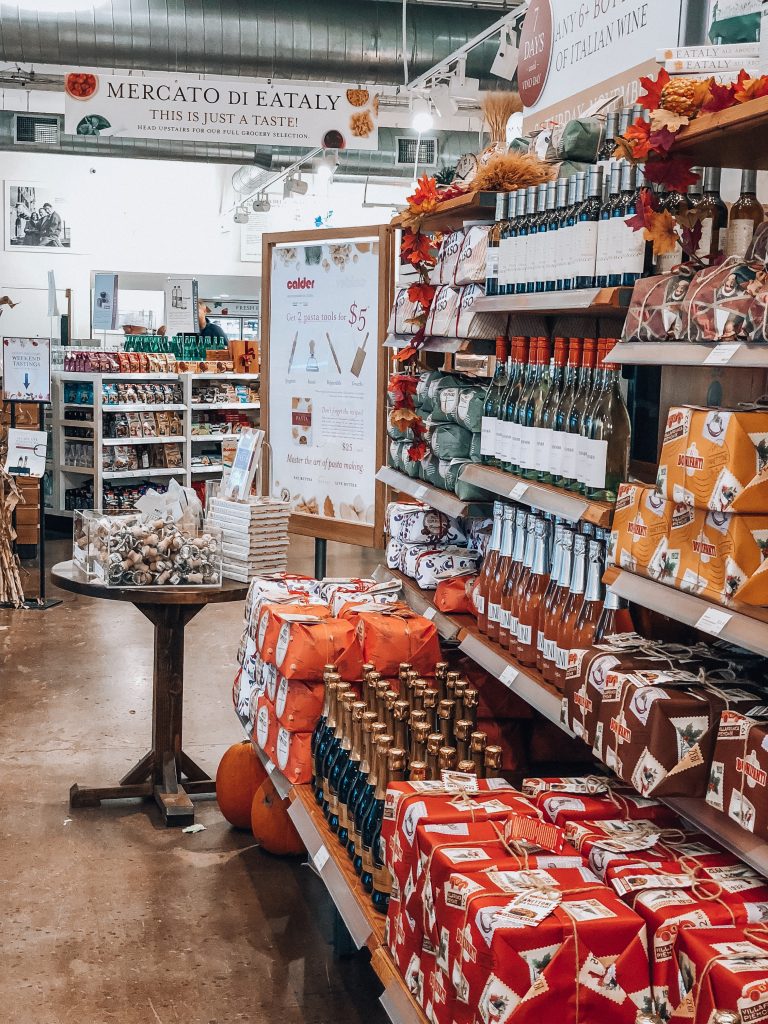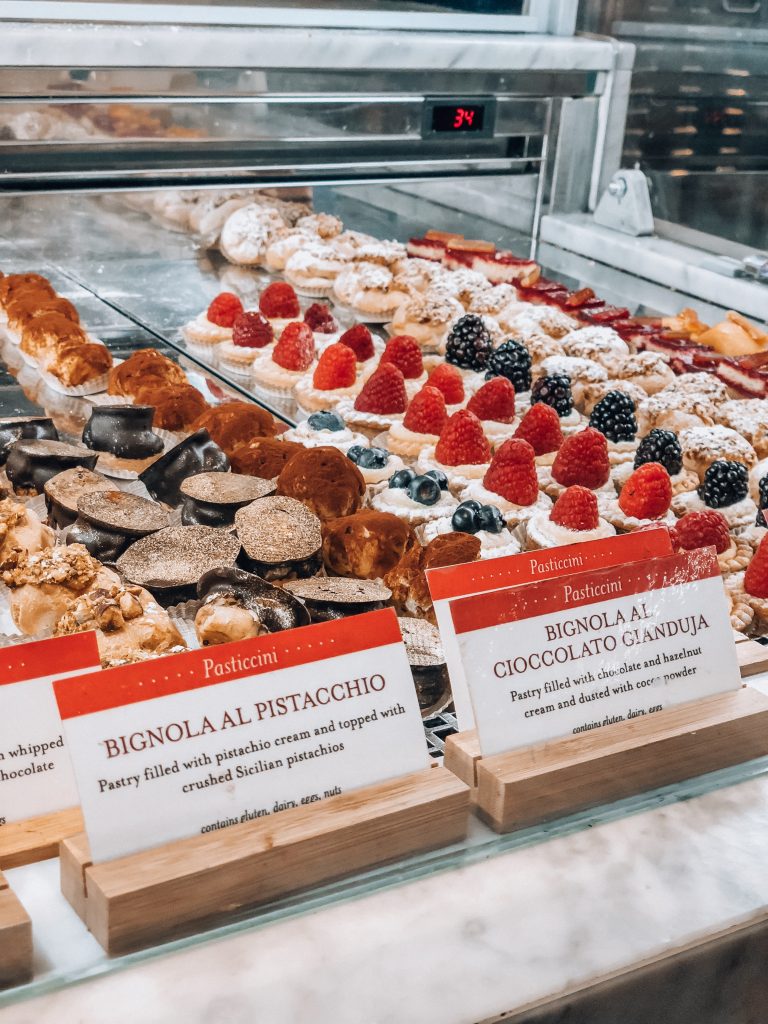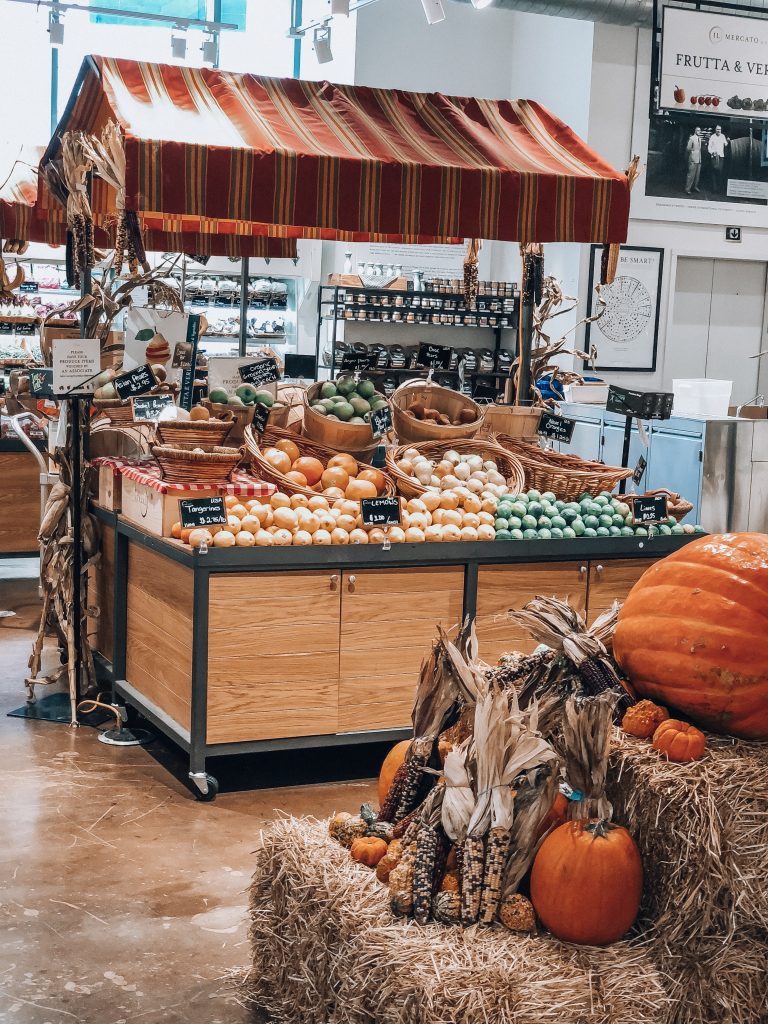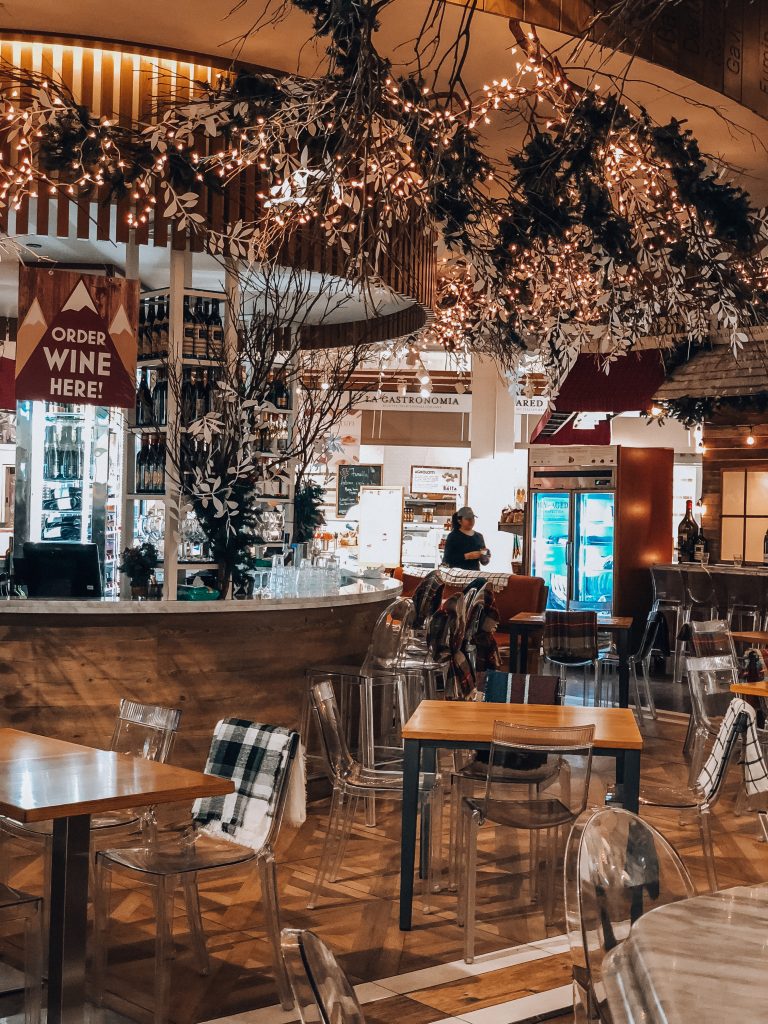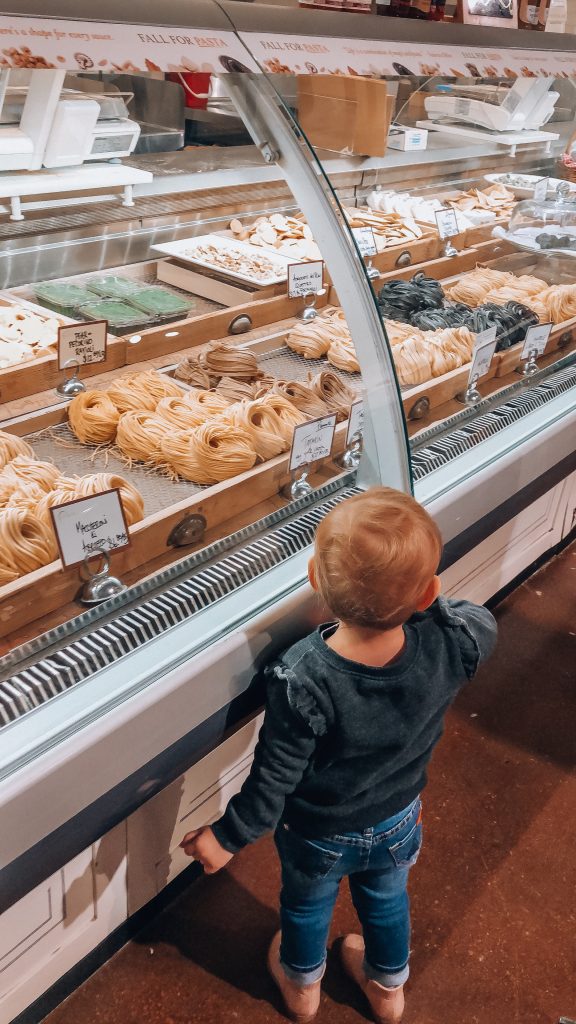 Walk around
Okay this one is super obvious, but yes just walk around. Even if its just for a block to feel the city life. We love walking around cities like Chicago, seeing the store windows, city commuters and blending in. This is how we have found some of the best restaurants or buy great souvenirs. The 3 of us walked around a couple blocks around our hotel. I tried to pick hotel in a good location and I believe one with walking distance to Millennium Park is a good idea when traveling with kids because there is so much to do. Macys was right next to us, The Bean a 2 blocks away and the Riverwalk 4 blocks so plenty to do and in walking distance.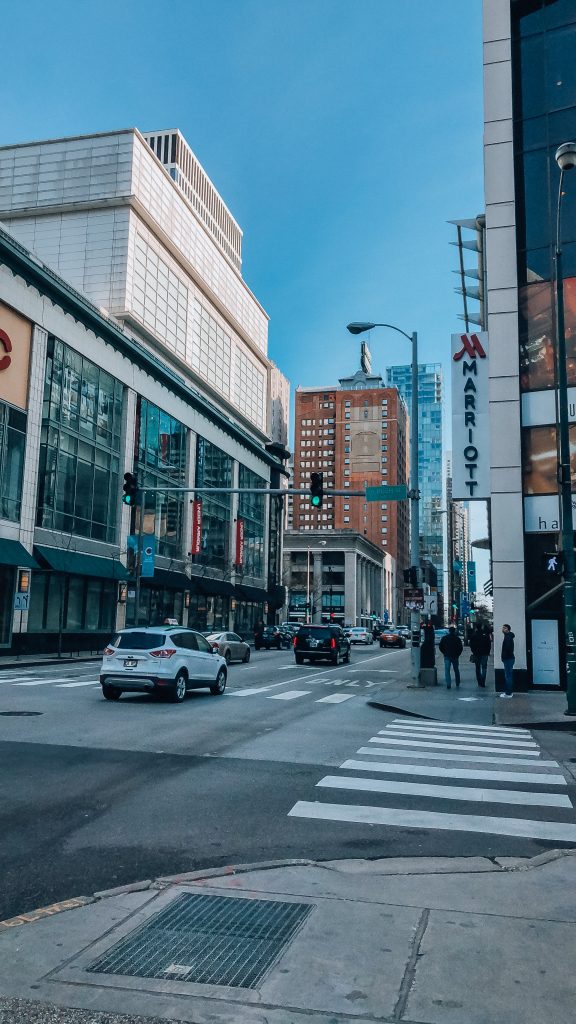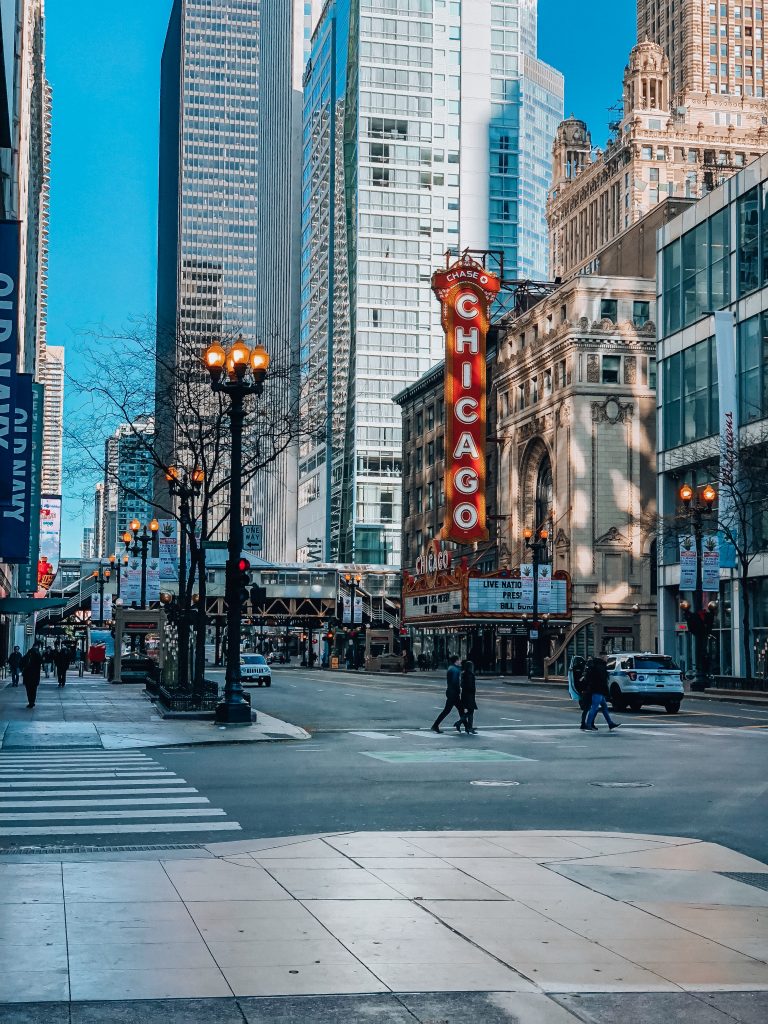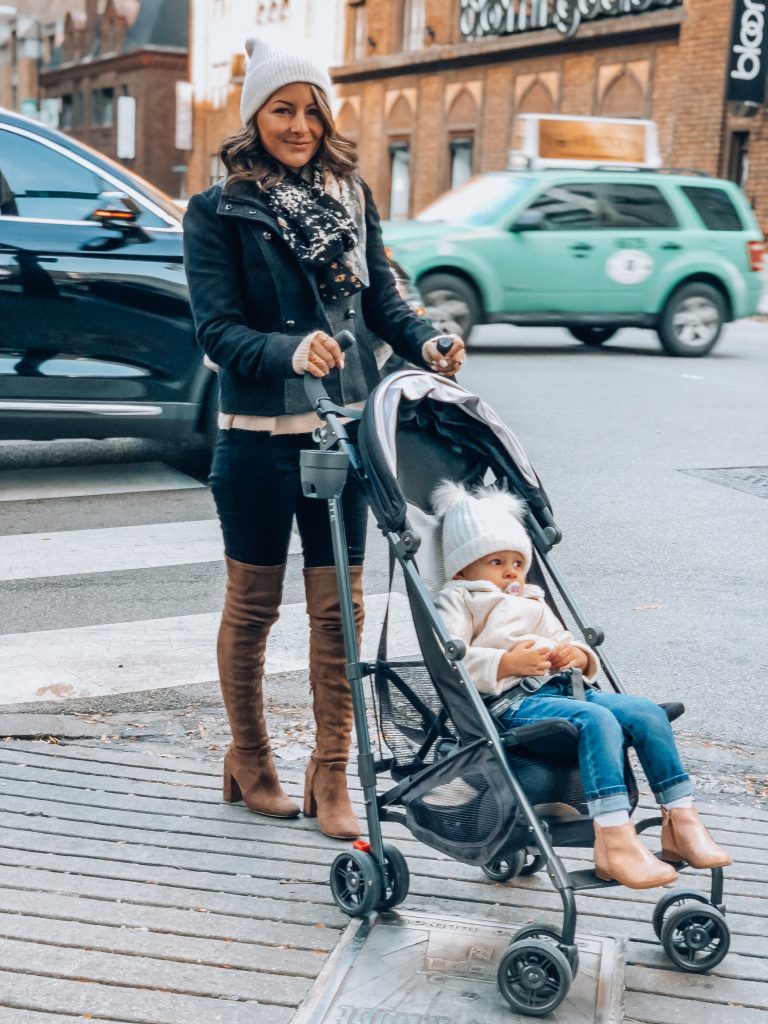 Eat
When we travel without Emma I try to do some research on the places we should eat but when we're with Emma this is the last thing on my mind. I have to feed her when she's hungry and can't make it a mission/event when it comes to food. However we have learned that we still find some great restaurants that we wouldn't have considered before! Eating is another activity for us because we love sharing a meal together and the memories we make.
Within walking distance of the activities we chose to do we ended up choosing where we ate and were very happy with our choices. We got to try local and chain restaurants, bars and cafes that all were delicious!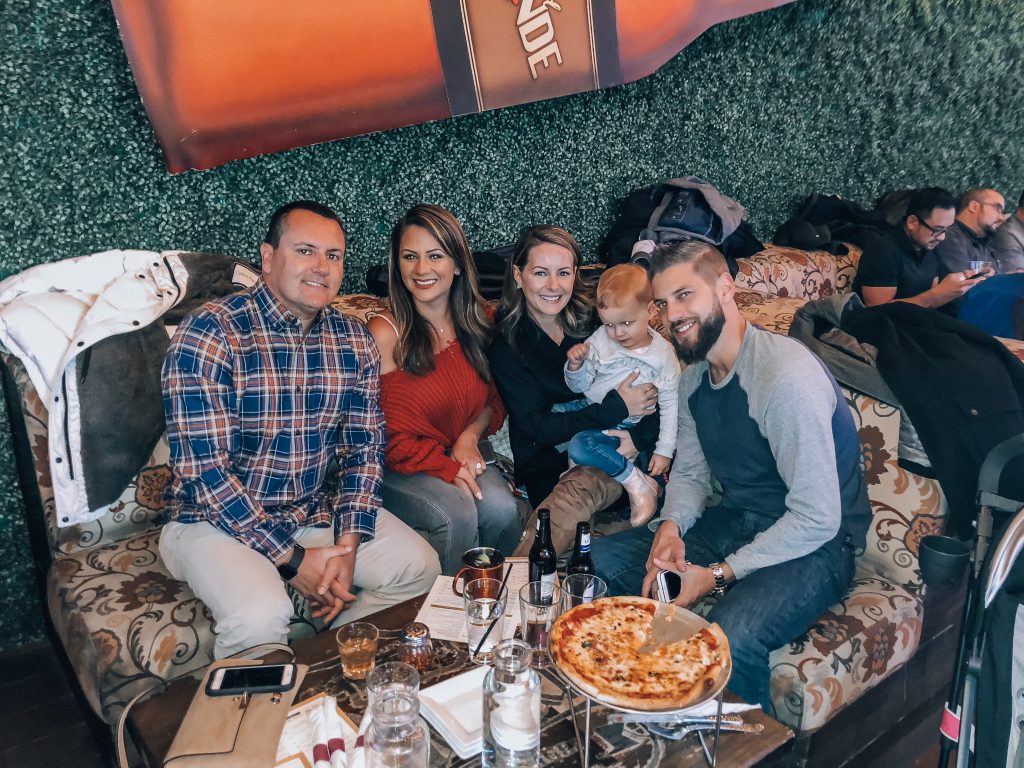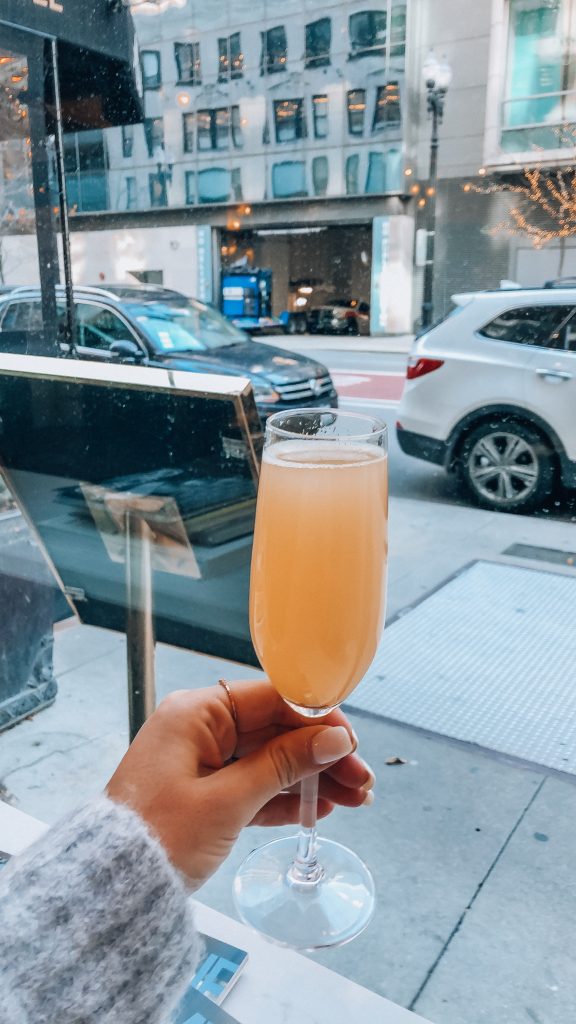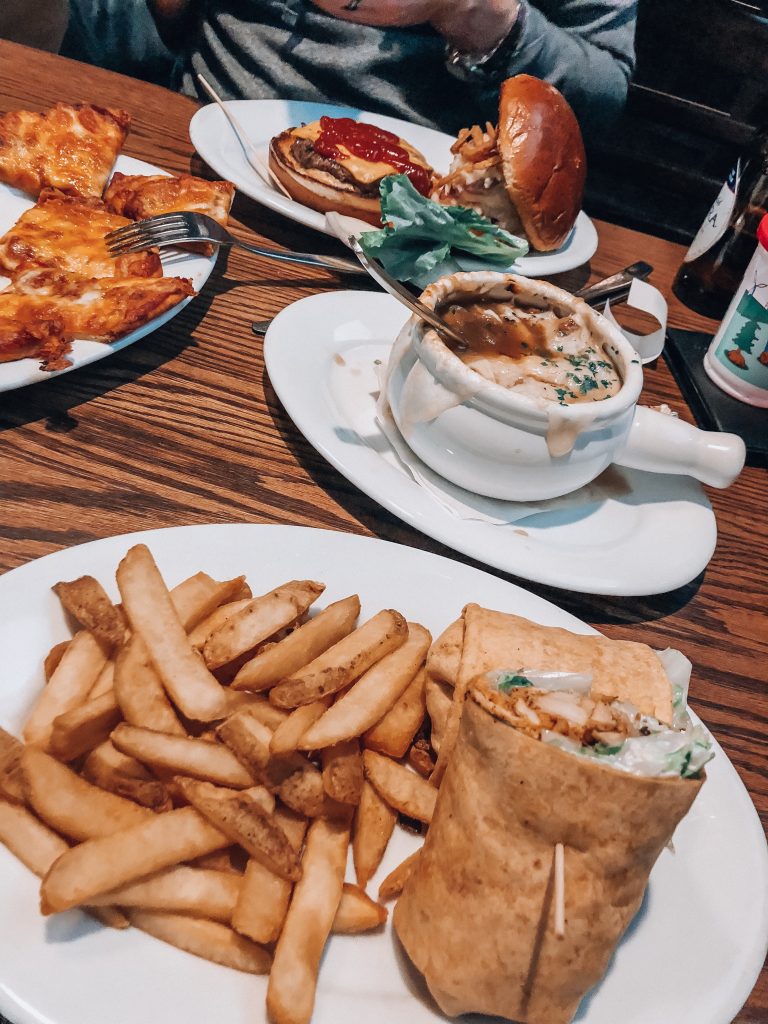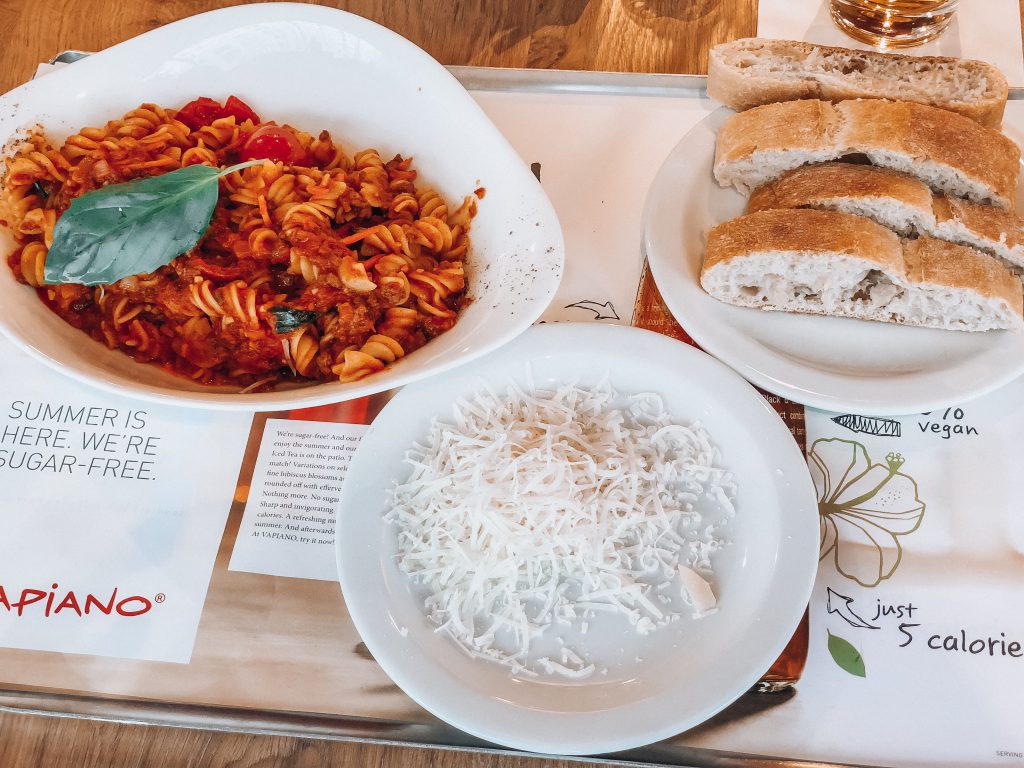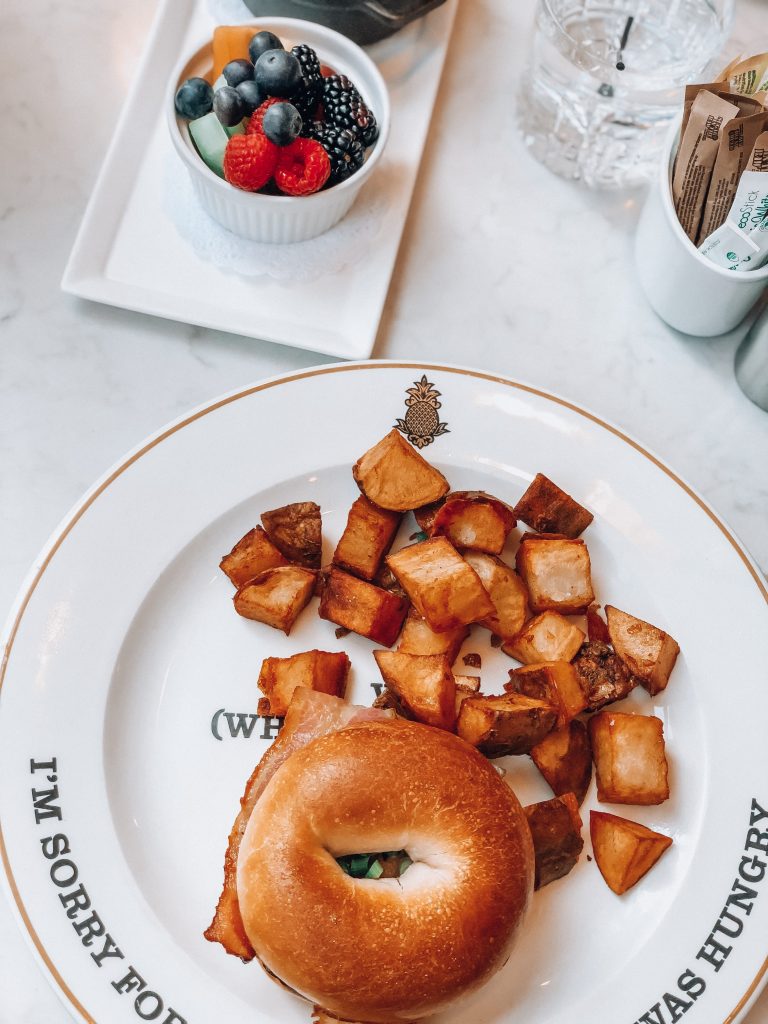 Family Photo Shoot
Here is an idea you might not have thought of before. Setting up a family shoot at a location you are traveling as an activity to do as a family. You already have great outfits I'm sure, and a beautiful location! We did this for our first time and I am obsessed with the idea, the photos and the memories we made. I found a local photographer, scheduled a quick 15-20 minute shoot and only paid a fraction we would be paying setting it up back home. Getting cute family photos of all of us on vacation can be hard but not anymore! Believe me when I tell you its worth every penny! My Chicago photographer was so sweet and professional and as you can see, soooo talented! I've linked her here for you, Instagram Profile .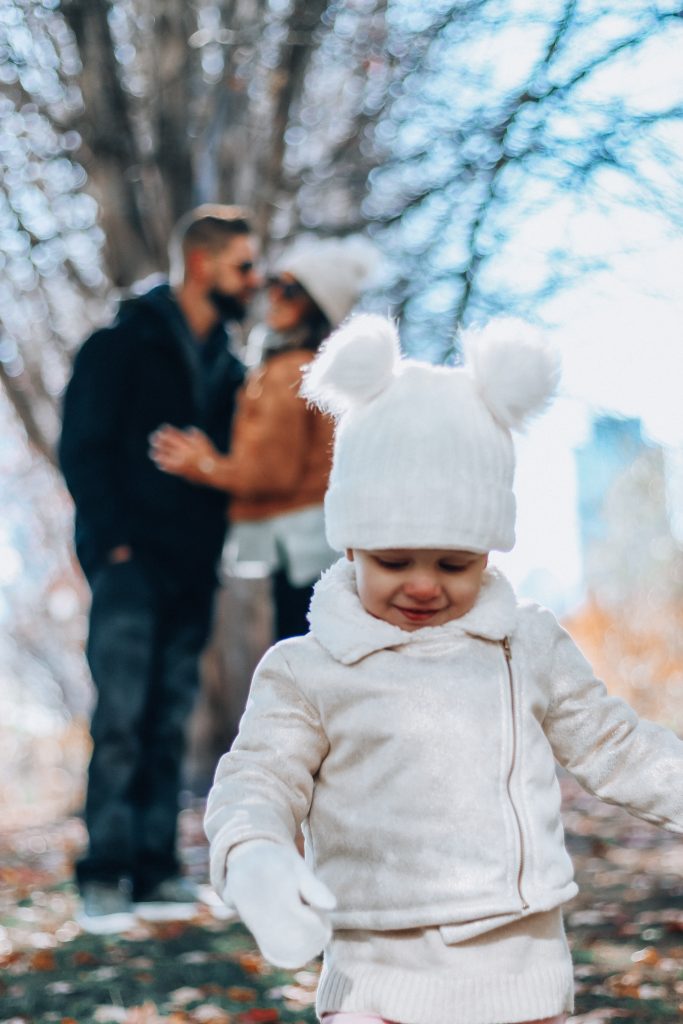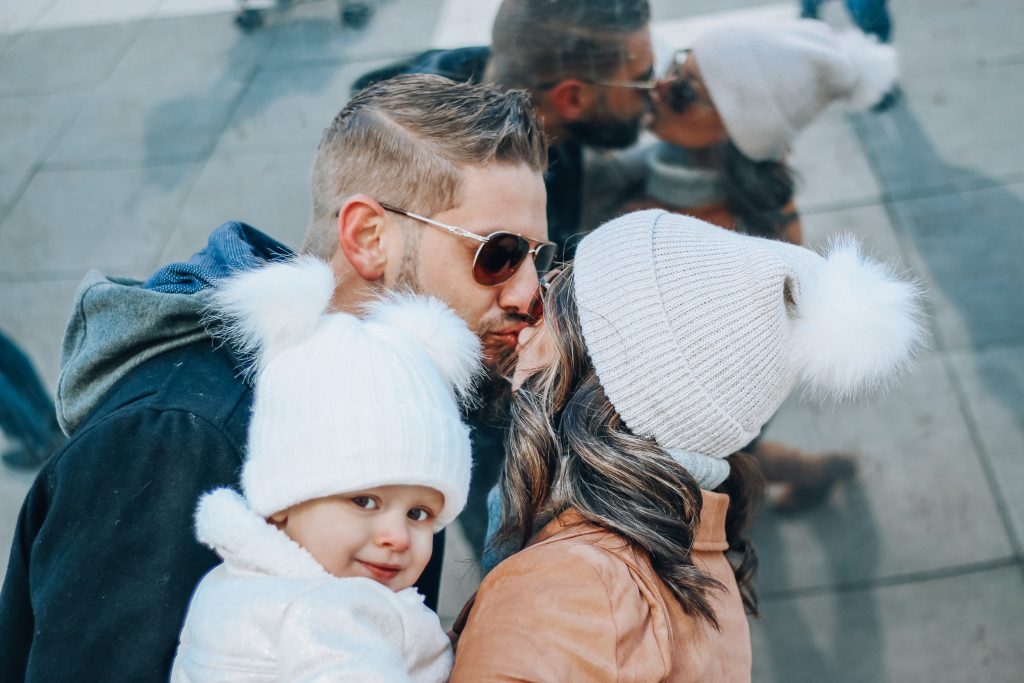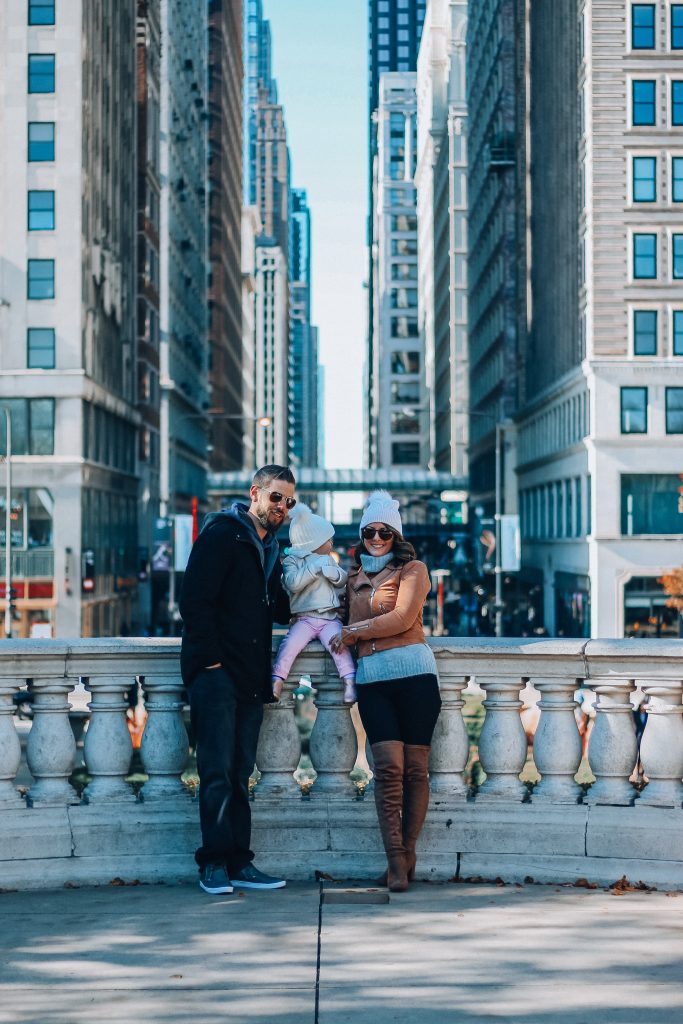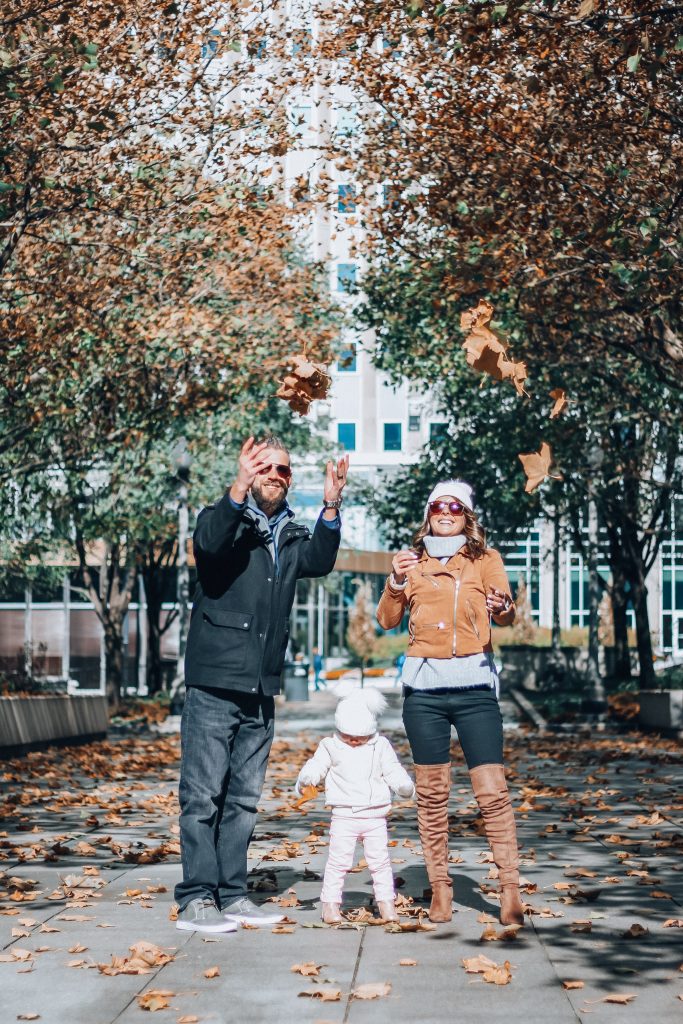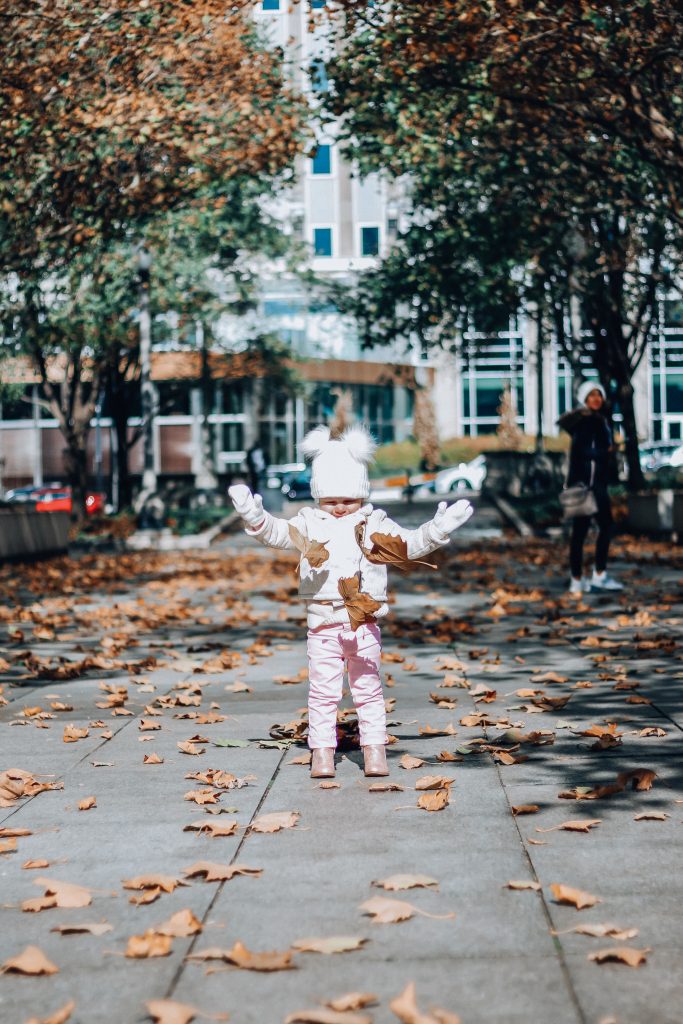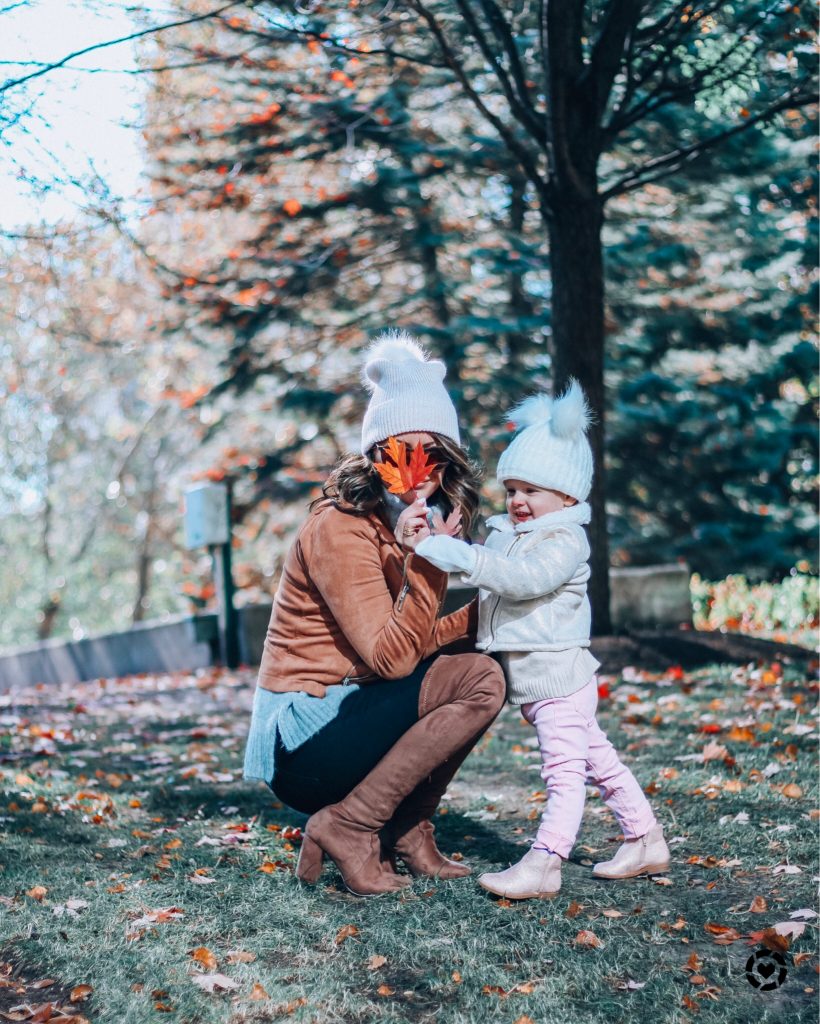 Other places to consider:
These are some other places, activities we would do if we had more time or ever get the chance to go back!
Museum of Science & Industry
Maggie Daley Park
Willis Tower, Skydeck
Green City Market, Indoor Farmers Market
Dylans Candy Bar
Nutella Cafe
Family Travel Hacks
Plane activities toys
Toddler on a plane can be a nightmare so the only thing you can do is try to be prepared. Every time we travel with Emma, she's got her iPad charged with airplane friendly apps, a backpack with a few toys from home and lots of surprises from mom. This time I bought her a Plane Activity Kit and split it in half, for on the way there and back. We also always bring her pillow and blanket and I try to pick flights that depart mid day, during her nap time 🙂 or when I think she will be the most tired.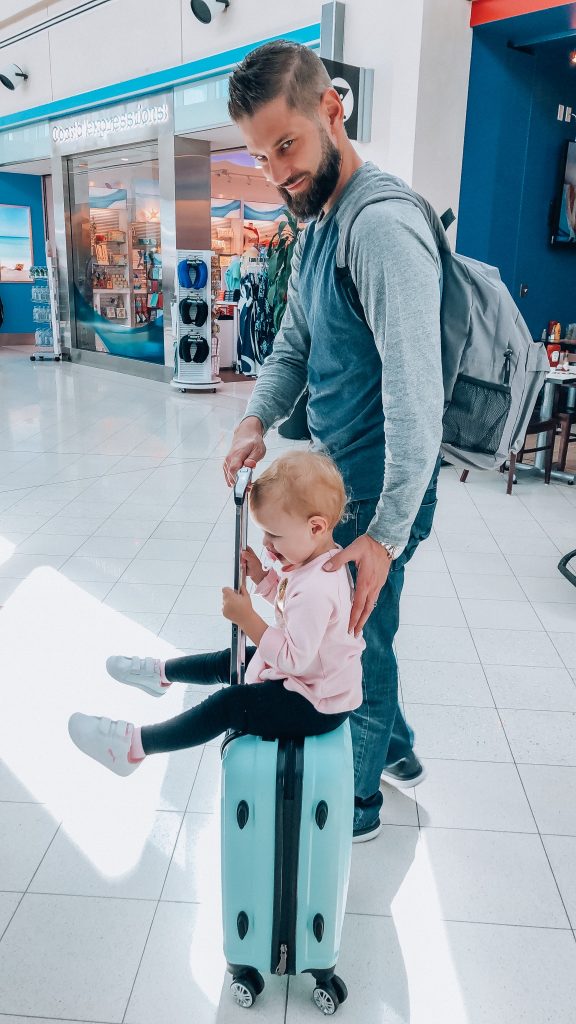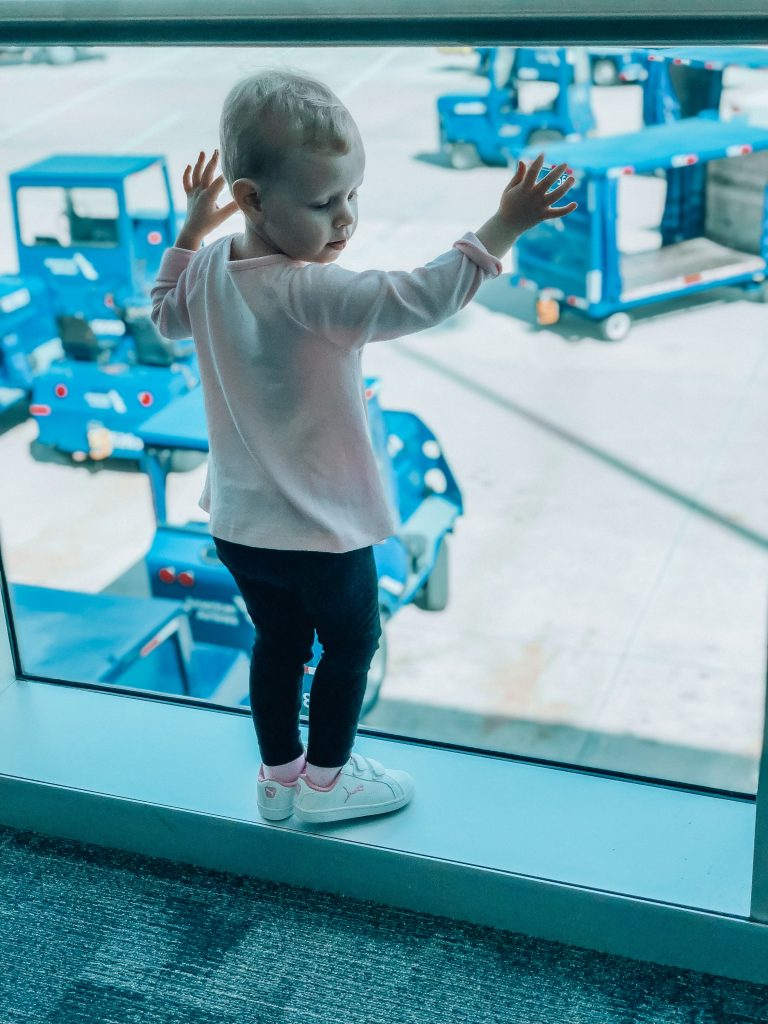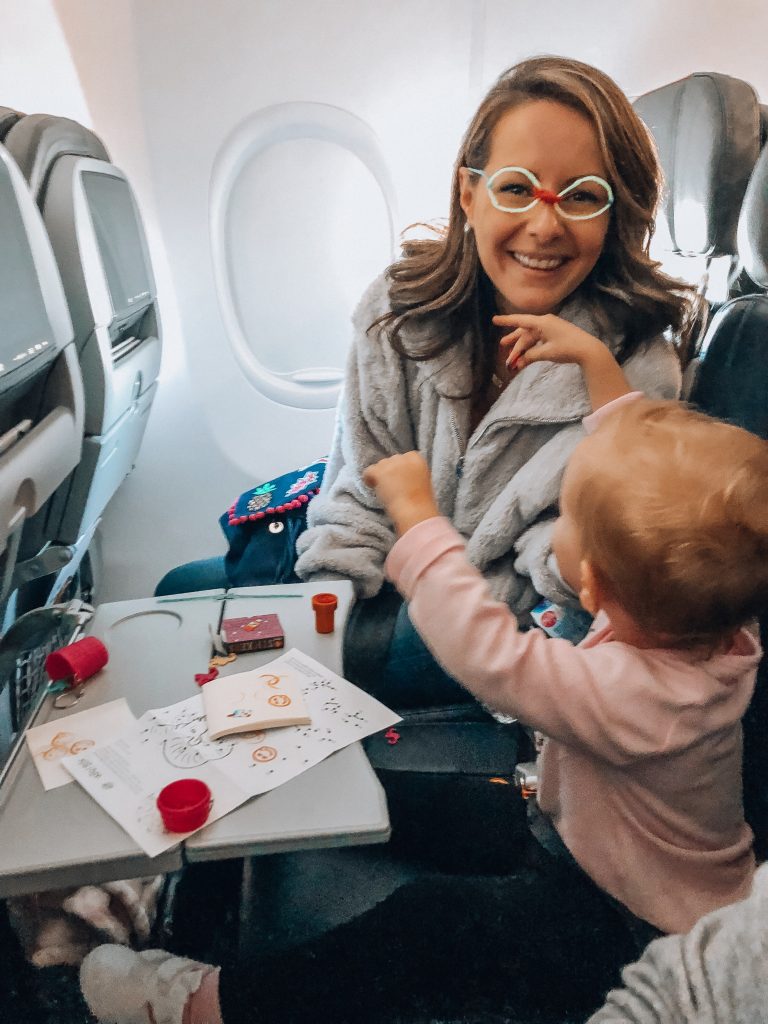 Hotel
I can't say this enough location, location, location. Pick a hotel close to all the places you have in mind of visiting. This way you will have a bigger chance of doing more of the things you had in mind. I use google maps to get a feel of the area and map out any thing we want to do and the distance from where we are.
Packing
Another thing that helps us a lot when it comes to traveling and packing is organizing our outfits ahead of time. I have done this for myself for a while now and started doing it for Mark and Emma too.
We plan every days outfit by the activities we have in mind, pack it in the order and label it for an easy find at the hotel. I even try mine on to make sure I will be happy with the look. This helps with last minute stress, like "this outfit is horrible, what was I thinking or where is my blue shirt??" It also helps eliminate extra clothes that you bring, won't end up wearing and are extra luggage weight.
&& more trip photos
This was a run down of our family weekend in Chicago. It was our first time visiting Chicago but definitely not our last, I am in love with this city. I hope you found some useful information on family friendly activities in Chicago and maybe even picked up a trick or two on traveling with a toddler. Now you can look at some more photos from our weekend in Chicago.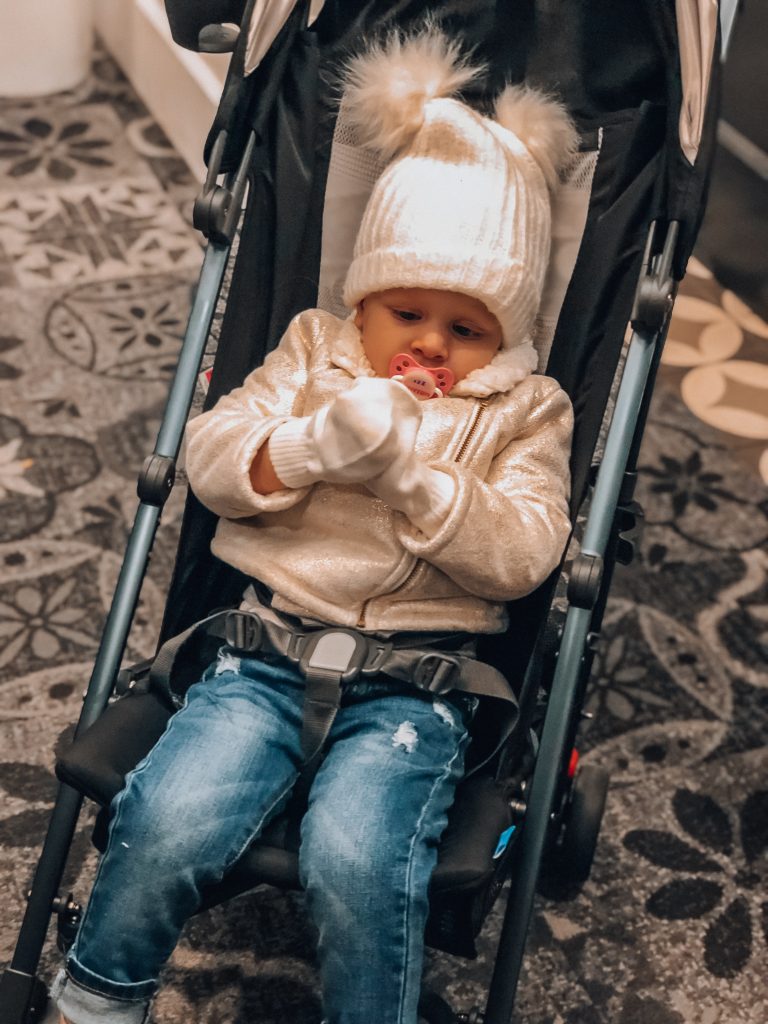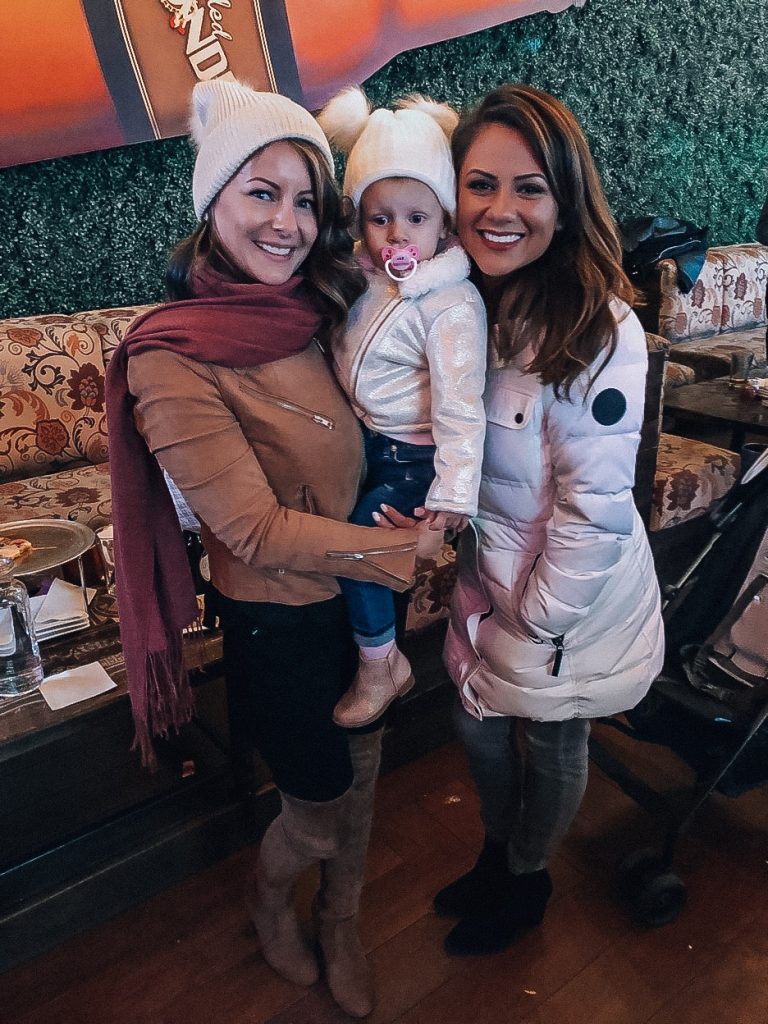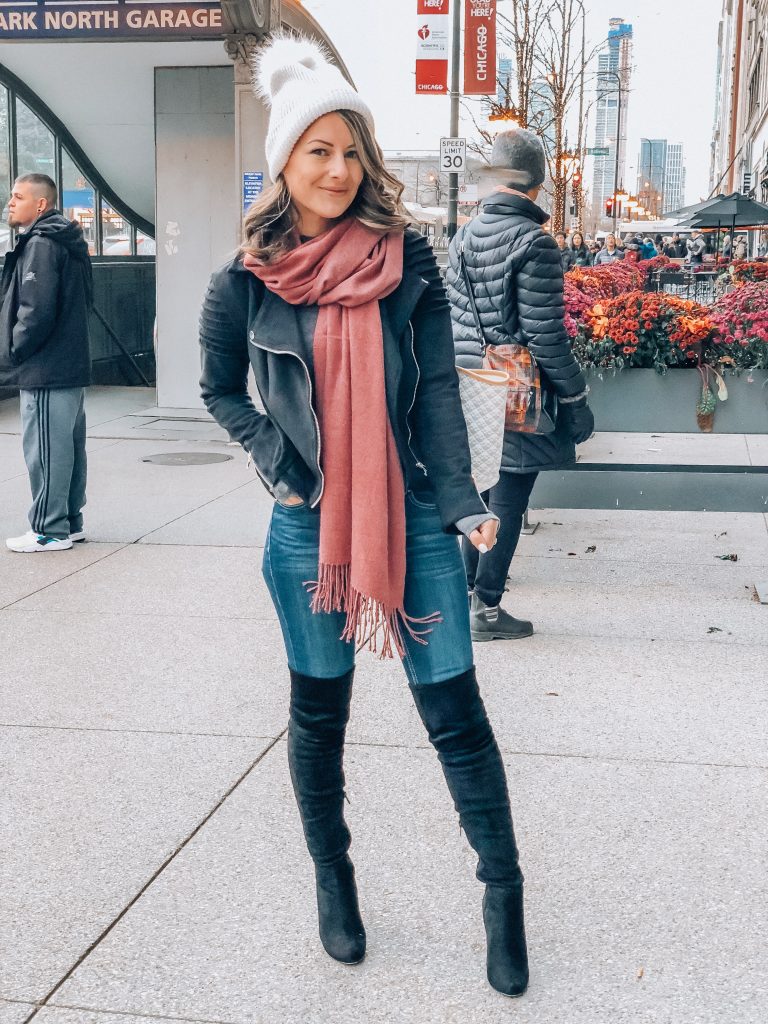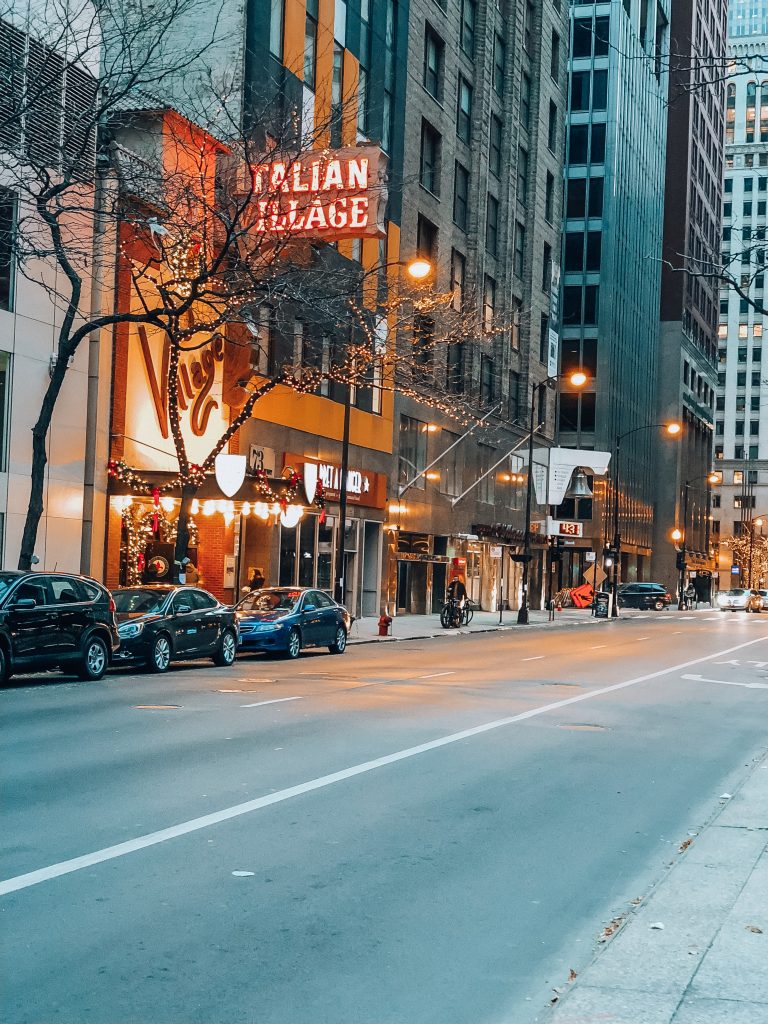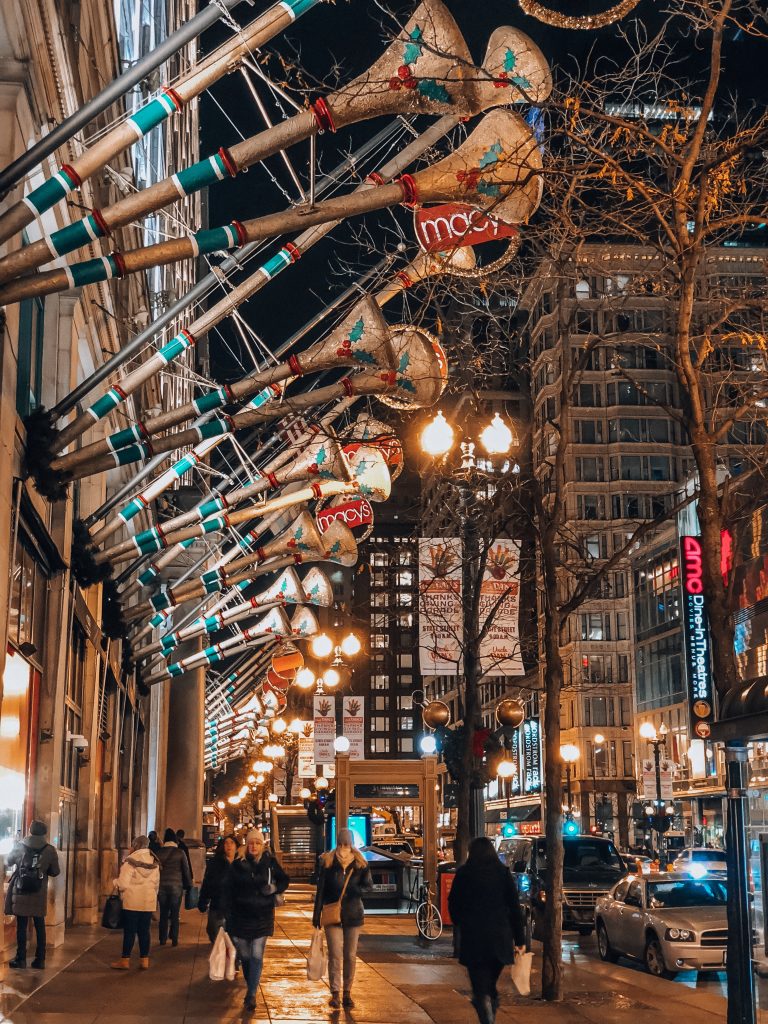 -WorldofModernMom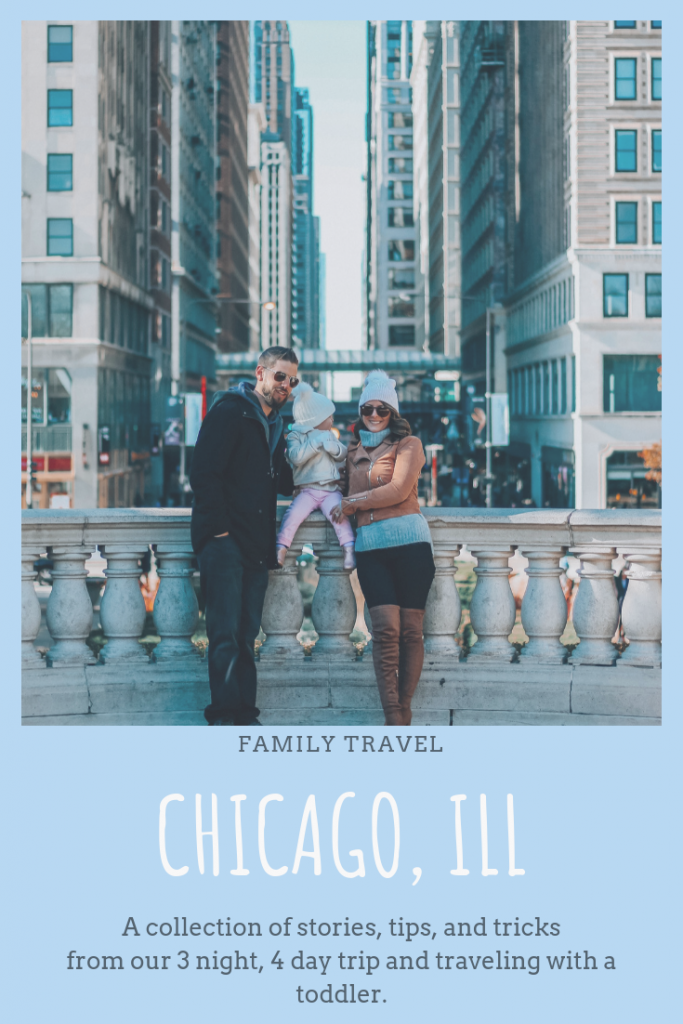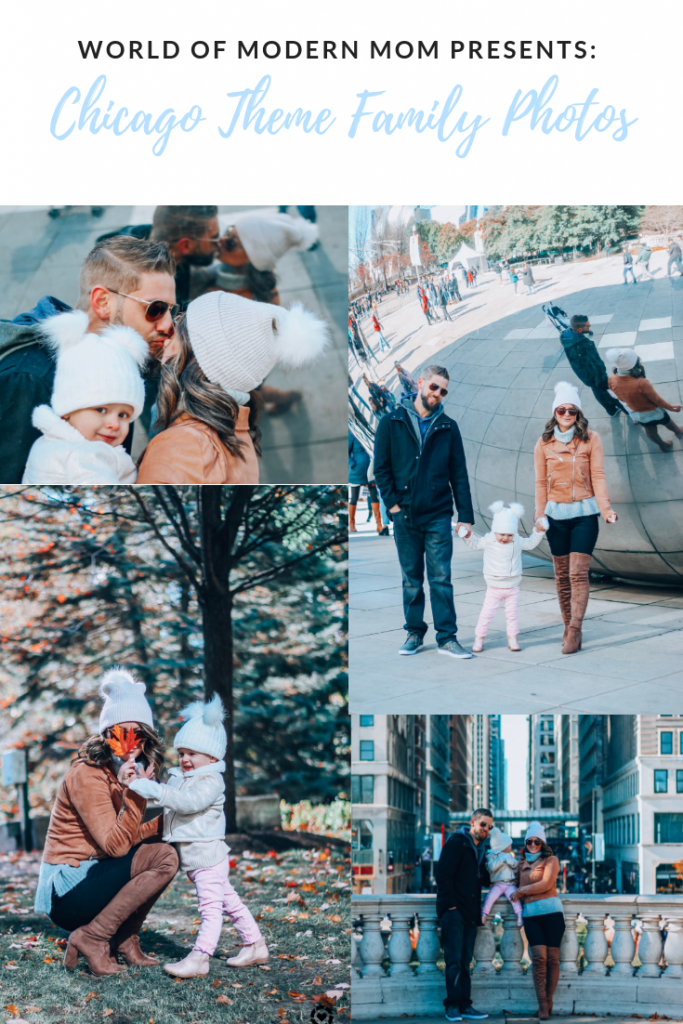 Shop the post
Below are some of the items that were either mentioned or you saw on the photos above and have gotten questions about.