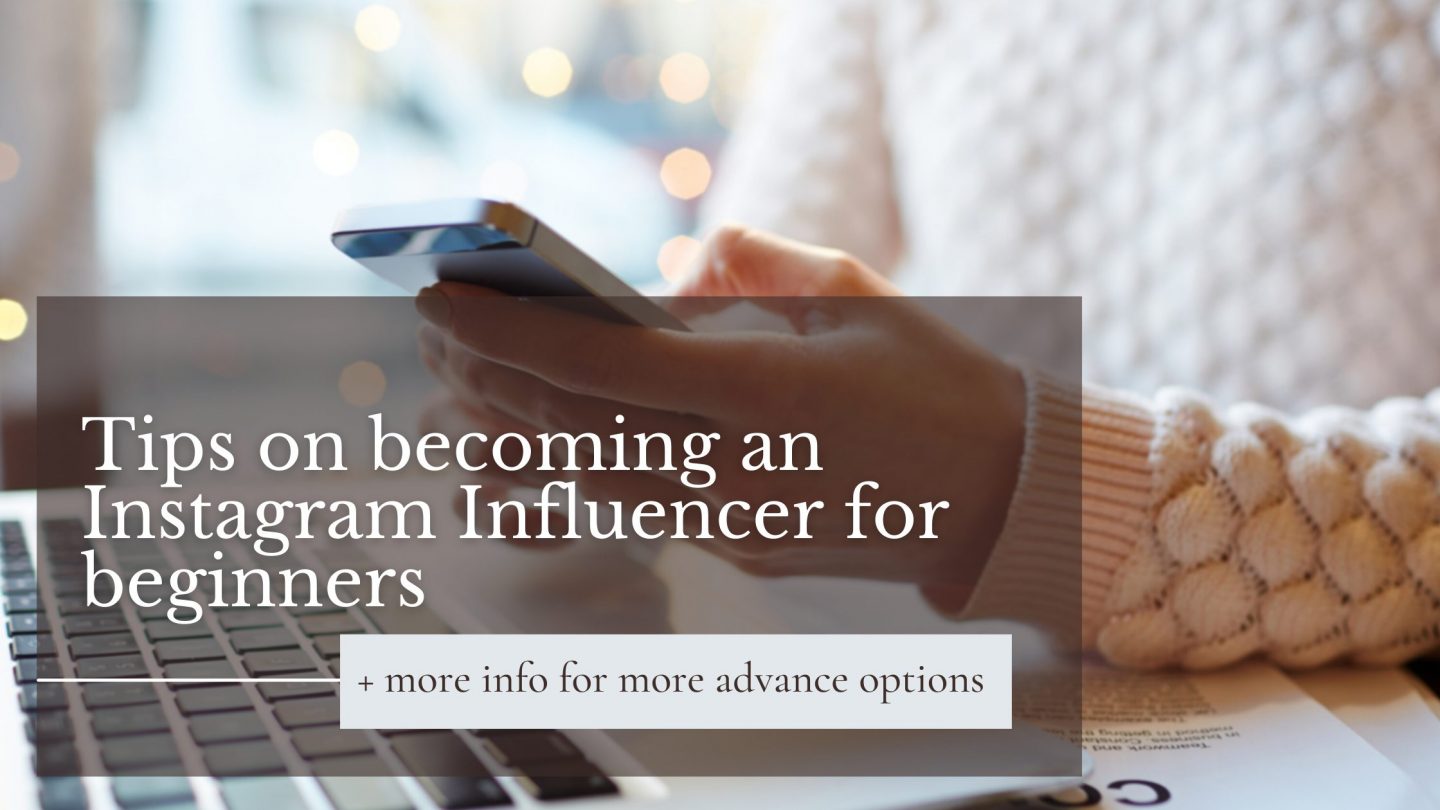 On this blog post I will be doing a quick overview on how you can get started as an Instagram Influencer. If you've already thought about this being something you want to do this will help get you on the right path. Maybe you know some basics as far as posting engaging content or adding a website link in your bio. This blog will go a bit more in detail on things you might have over looked before as well as provide other options on diving more in-depth on how to become a successful Instagram Influencer and make this your career.
Daily I get inquiries on my Instagram page on how I got started as an Influencer and how they can, so I thought doing this blog can provide more information and ways to get started.
A little background on me and how I got started. I started my blog over 3 years ago, at first it was a way for me to express myself and connect with other moms. As I continued to grow my social media presence I found that not only did I enjoy sharing recommendations on products, shooting content but also educating myself on how to become a successful blogger/social media influencer. Now days, I consider this my own business, a way to provide for my family while having the freedom of making my own schedule and not missing out as my kids grow up.
Tips for beginners
If being an influencer has been something you've thought about doing before, have a small following that engages with your posts but don't know how to begin in turning your account into an influencer account the below tips are for you!
Bio — make an aesthetic pleasing bio (tell them a bit about you, what they can look for on your feed, add your contact information and website link; if you have one).
Feed — find a filter or preset that best represent you and share content in this color scheme so that your profile is aesthetically pleasing and flows effortlessly.
A helpful tip I can share with you is take some time one day to look over your Instagram account and delete any content that might not fit into what you want your account to become. Make sure the content you start sharing from now on follows these basics:
Niche — sit down and write down what you want your account to be about. This will help you figure out your niche/niches (stick to 1-3) and post content around your niche only.

Content — Your content should evoke one or more of these emotions:

INSPIRE
CAPTIVATE
HUMOR
EDUCATE

Show up — Wether its posting a photo on your grid, sharing a reel or posting stories, make sure to show up daily so your followers get to know you, won't forget you and look forward to what you will share every day!
Ways to grow your account
As Instagram evolves and new updates are released it becomes harder and harder to grow however if you focus on getting your followers you already have to engage with your content and fulfilling a need for them it will help you build an audience that trusts you and get more eyes on your content. Additionally you can:
Create Reels
Show up daily on your Story

Use relevant hashtags in your post
Tag brands in your post/stories to get reposted
Engage with your Instagram feed
Additional Options
Now if you're already know everything I've mentioned above and so far haven't learnt anything new, I do have a more complete guide available that will help get you to the next level and even give you information on how to make an income through your Instagram account!
Turn your Instagram account into a successful business:
Instagram Influencer Complete Guide

For additional information on how to become a successful Instagram influencer download my Instagram Influencer Complete Guide for a low price of $20! This will include more in-depth information on how to create content that your core audience will be attracted to, ways to increase your engagement, content ideas for stories, post & reels plus APPS content creators use and ways to make an income through your Instagram account!
If you are more of a one on one person and need a more personalized options my one on one consultation is going to be your best option!
One on One Consultation

Receive my Instagram Influencer Complete Guide, an Instagram audit, a 30 minute phone conversation with me to discuss your goals and a 30 minute follow up conversation on your progress a month after with additional suggestions for $100. For this options please complete the contact form below, in the subject line add One on One Consultation and I will personally reach out to you.
[contact-form-7 id="135″ title="Contact form 1″]
If you have any additional questions or comments please reach out in the comment section below. As always, thank you for reading my blog and supporting my small business!