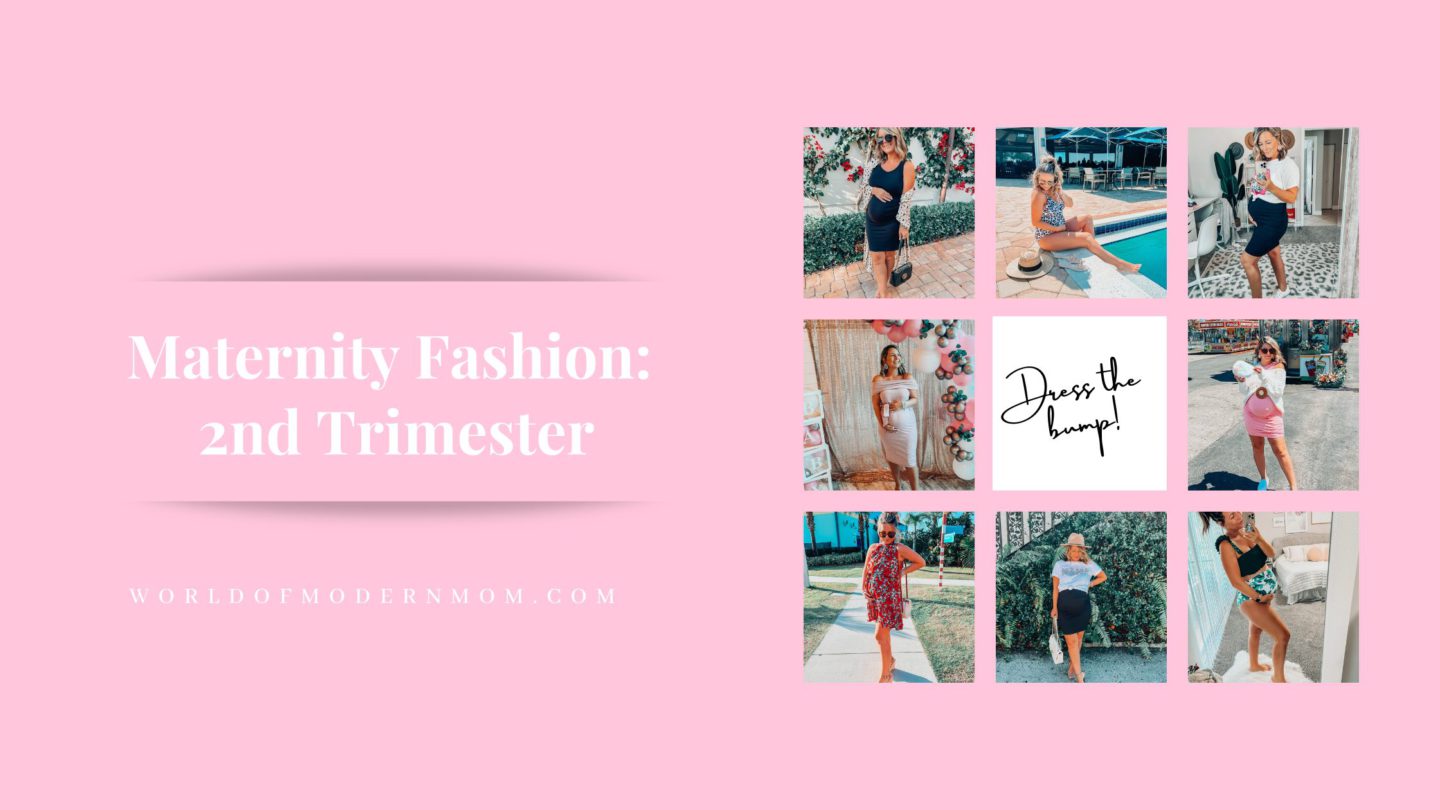 All links shared on this blog are commissionable links.
Since so many of you really loved my Dress the Bump: 1st Trimester blog post, I thought I'd share more options for your 2nd trimester. The second trimester can be a little easier. By now you most likely shared the wonderful news that your are expecting and your bump has made its appearance. You are probably also feeling more like yourself, have gotten more confident with the clothes you are wearing and even enjoying dressing the bump. One thing I will share that I have found during my pregnancies is that I do not enjoy or feel comfortable in pants/leggings, so disclaimer you will not see too many picture/outfits with me in them. I find myself more comfortable in dresses, but that's just my personal choice.
I'll be sharing some of my most favorite, best sellers outfits below.
Maternity Pencil Skirts
Once item I've really enjoyed to style the bump with is maternity pencil skirts. I love styling these skirts with regular crop tops or t-shirts. Another way to style them is with tank tops and kimonos for a more dressed up look.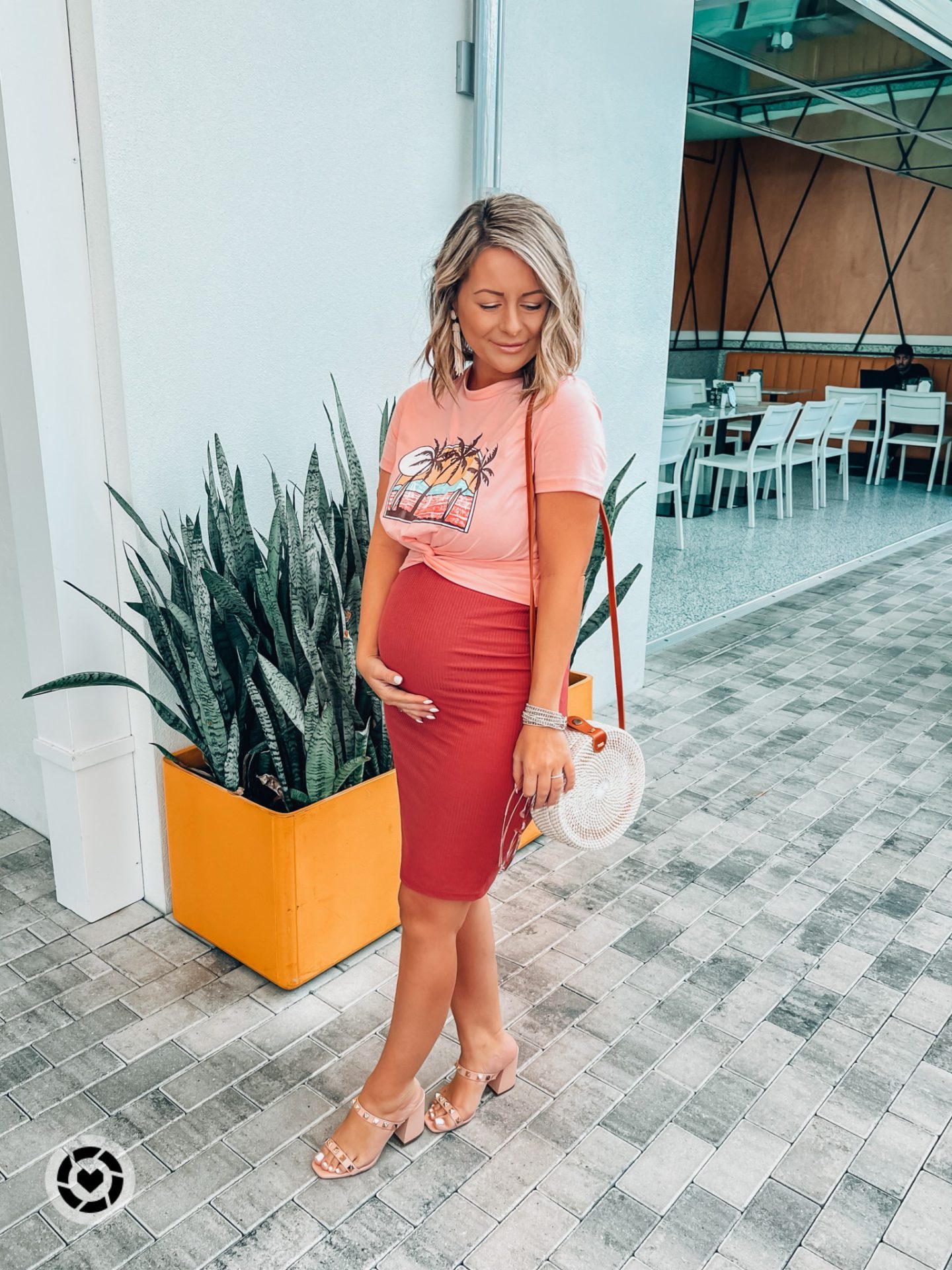 Shop The Look

More Styles To Shop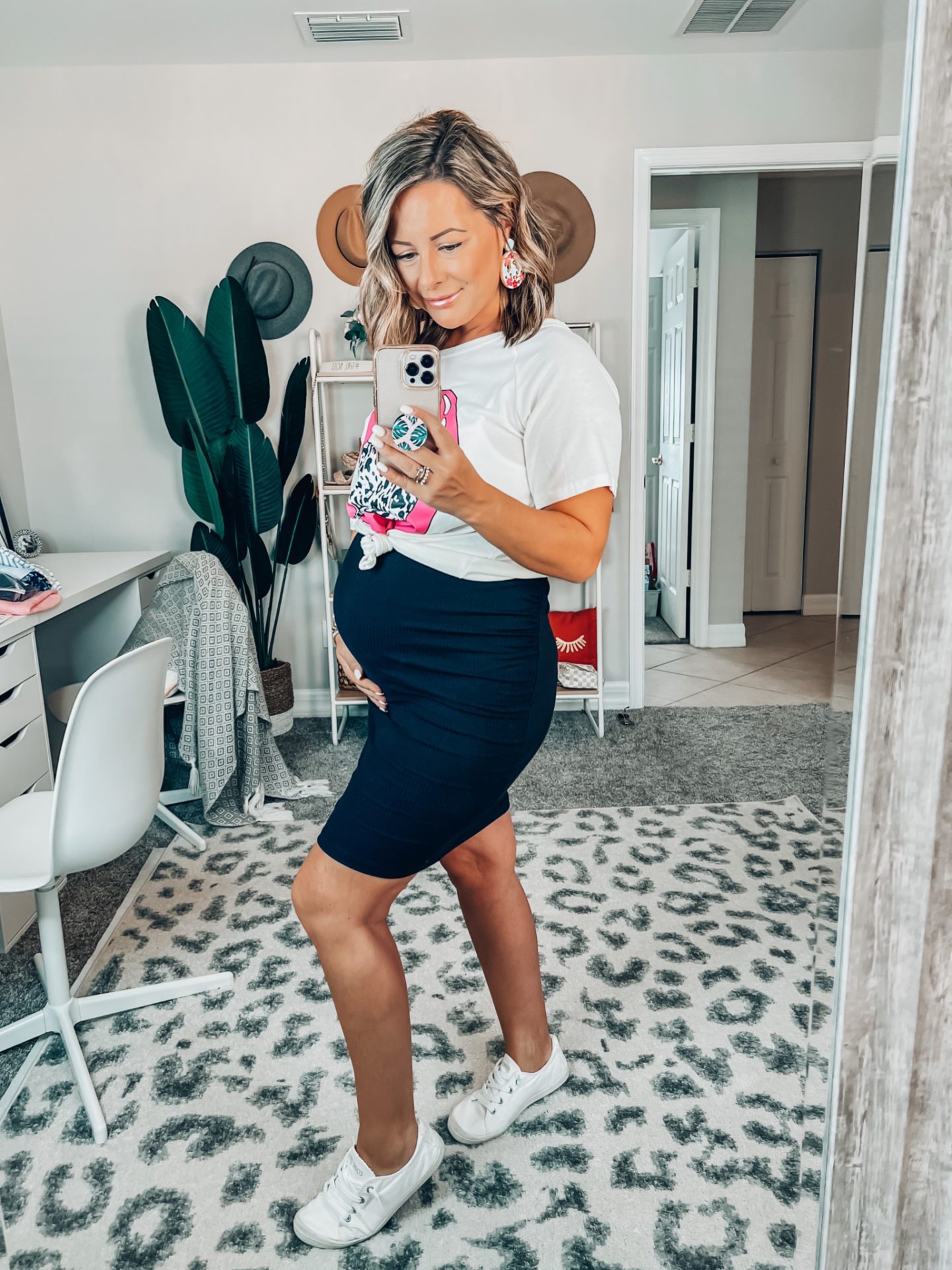 Bodycon/Smocked Dresses
Another style I love is body con and smocked maternity dresses. These type of dresses can be styled similar to pencil skirts, worn alone or with cardigans. You can have fun with these dresses also and style with loose sweaters and belts as I've done before, picture of outfit below. One of the reasons I love these type of dresses is because it accents the bump while keeping everything nice and tight for a hugged look.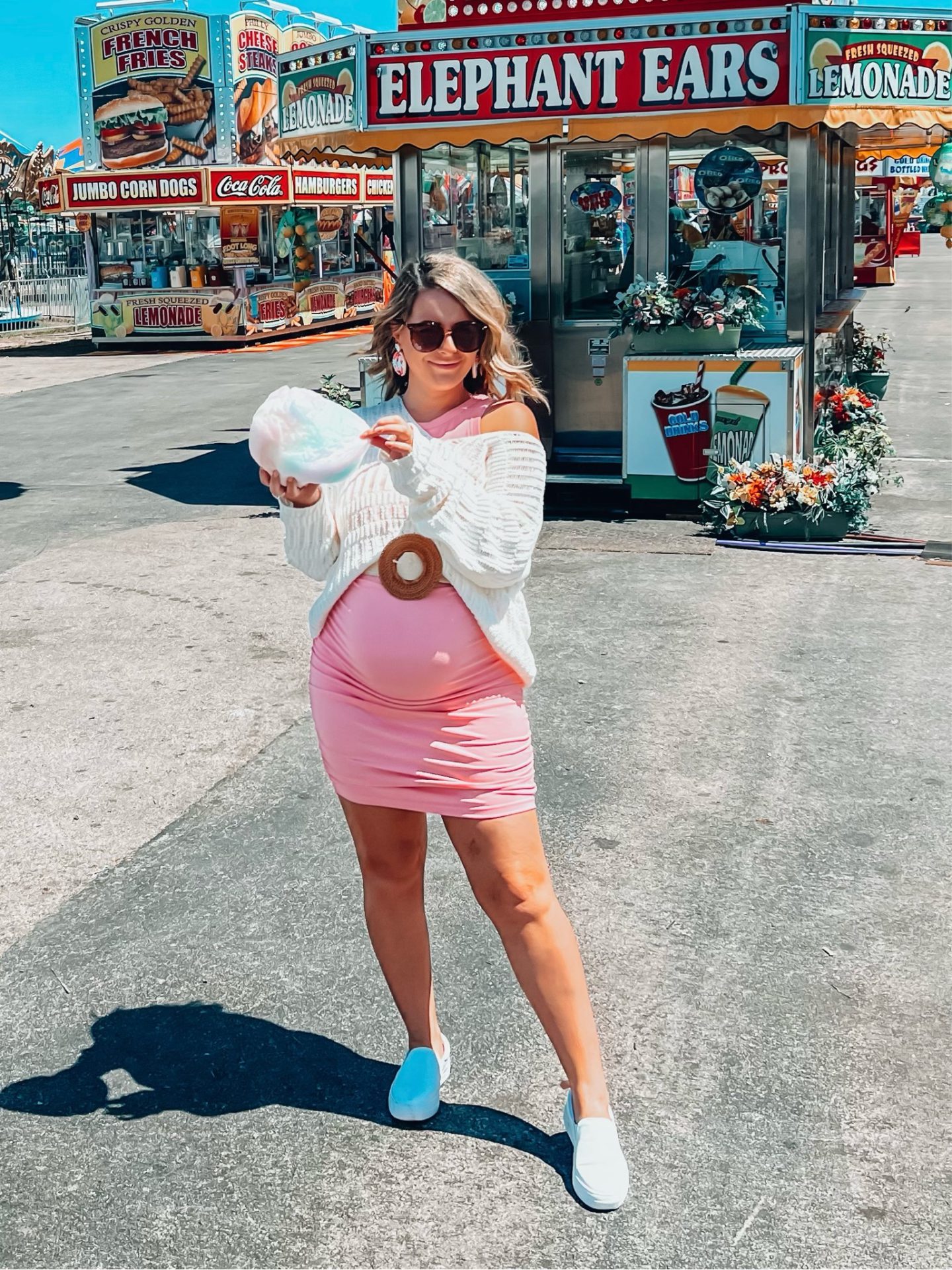 Shop The Look

More Styles To Shop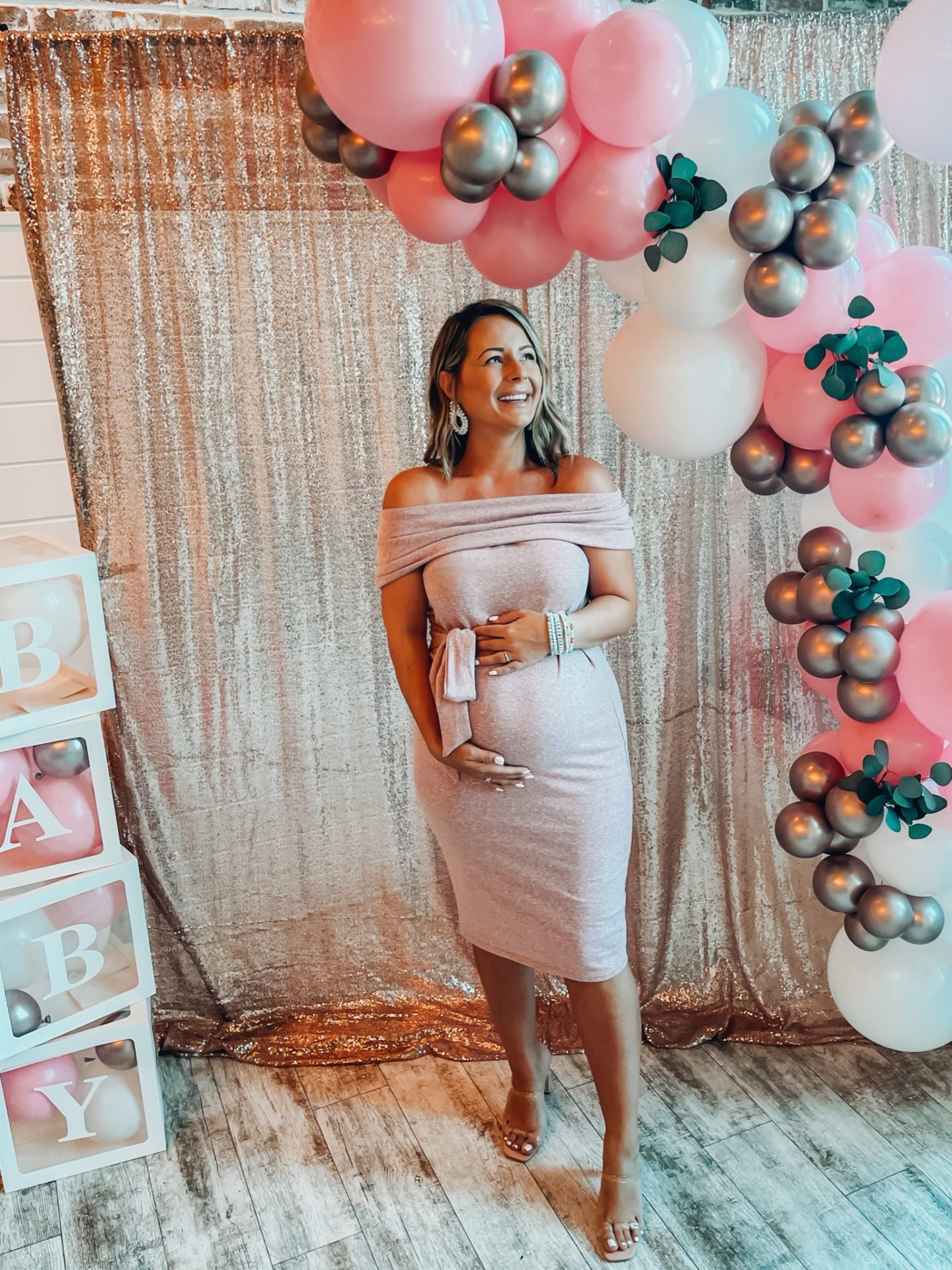 Baby Doll Dresses
Baby doll dresses can be the most comfortable and you can wear them longer through out your pregnancy since they are on the looser side. Another great thing about them is that you can wear them post pregnancy too! Baby doll dresses can also be non maternity, most styles you'll find in store or online will work if you size up at least one size up from your pre pregnancy size. For me, maternity baby doll dresses I have found that I need to size down one size from my pregnancy size. So if I usually wear medium maternity body con dress, in a baby doll I will order a small in maternity. I find that if I order my maternity size they tend to be too big and I feel as if I loose myself and body/bump in it.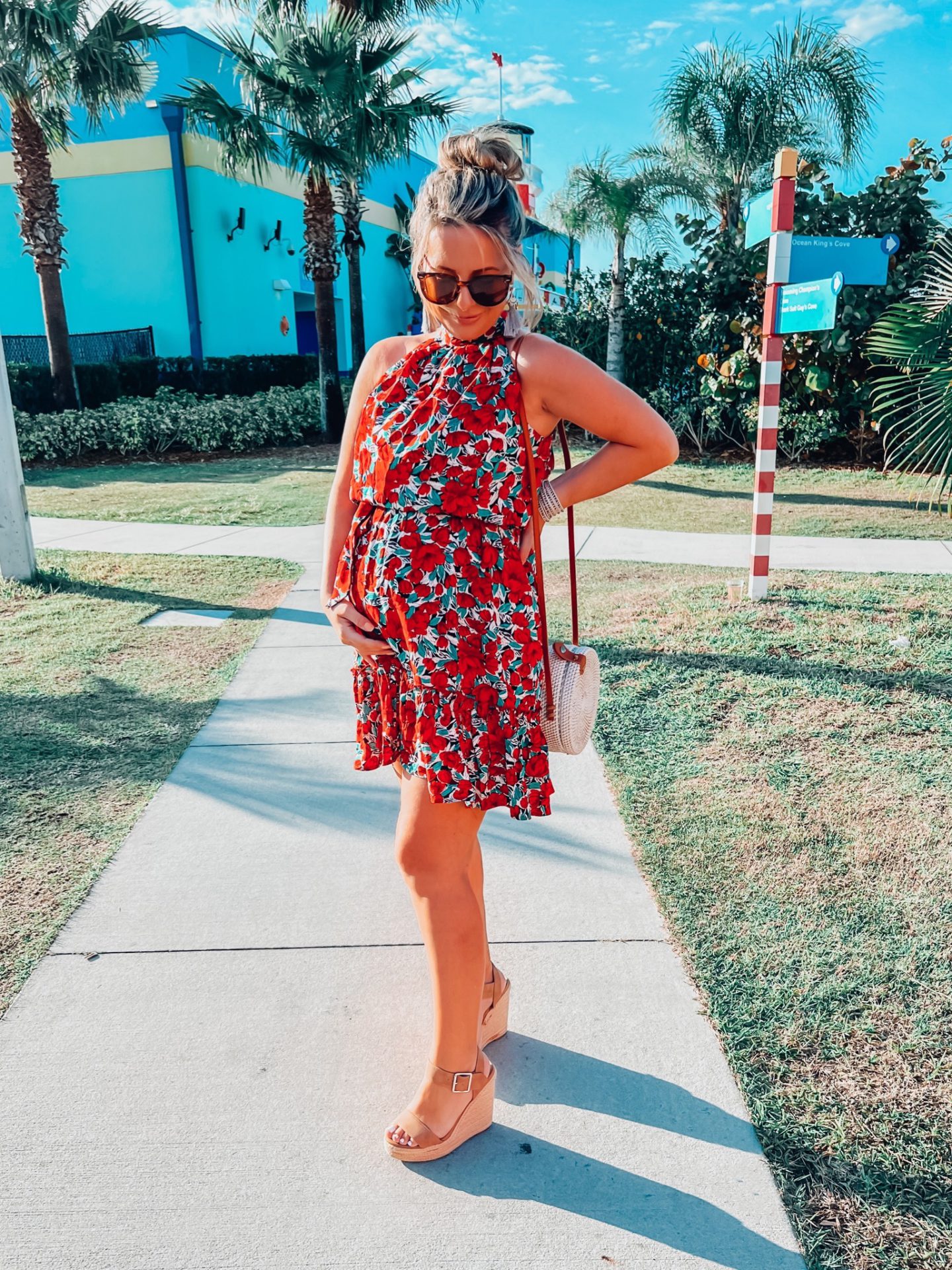 Shop The Look

More Styles To Shop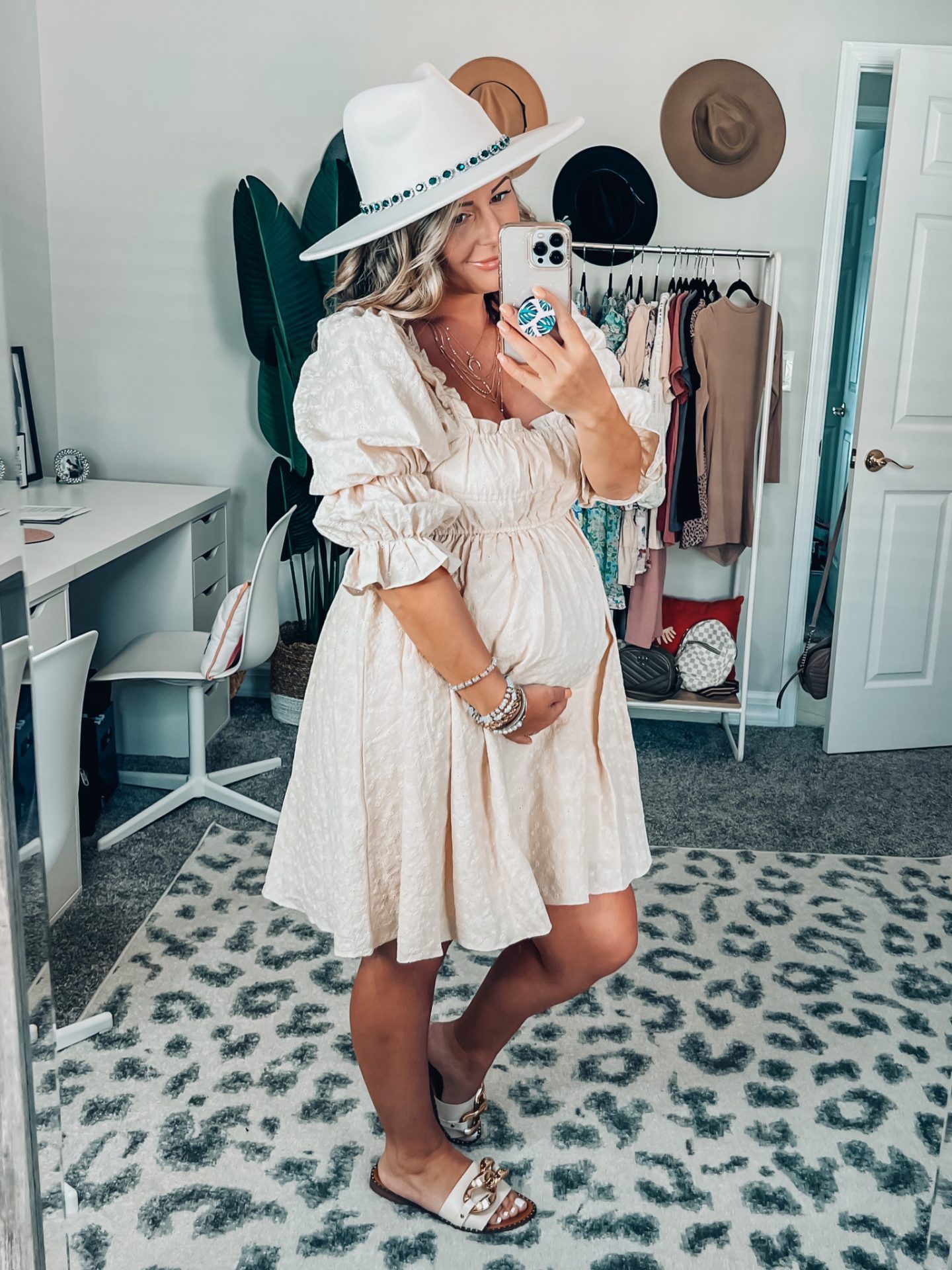 Maternity Swim
With me living in FL the great thing for you is that I've been able to try a bunch of maternity swimsuit! I have been able to find a bunch that did not work for me and even more style that were great. I have tried one pieces maternity styles, bikinis and two piece maternity styles. The ones that I did not like or returned of course I will not link. The reasons for my returns usually were, the chest ran small, the bottoms had stitching and too tight around the waist or the material did not provide good support that being material was not great quality.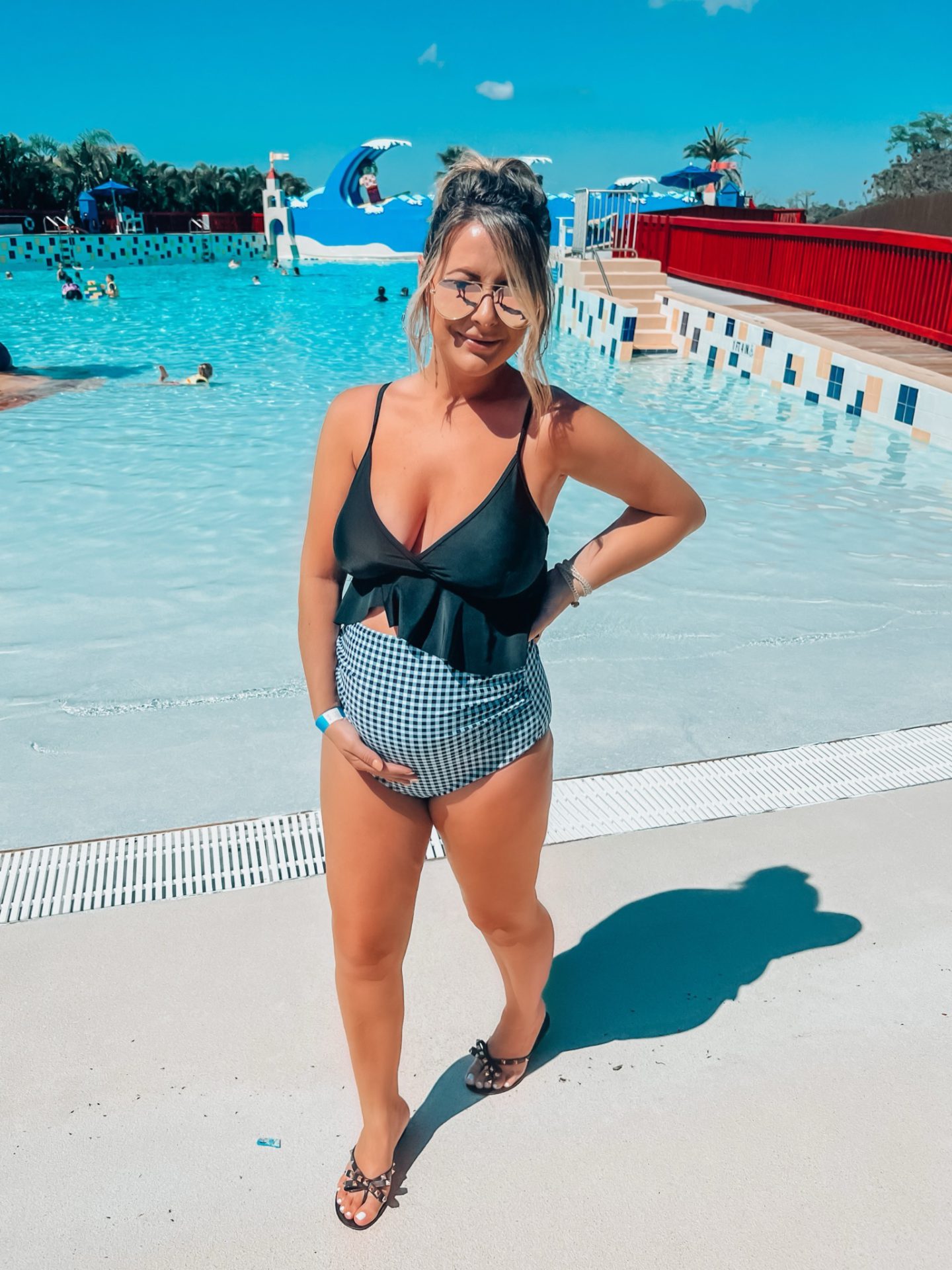 Shop The Look

More Styles To Shop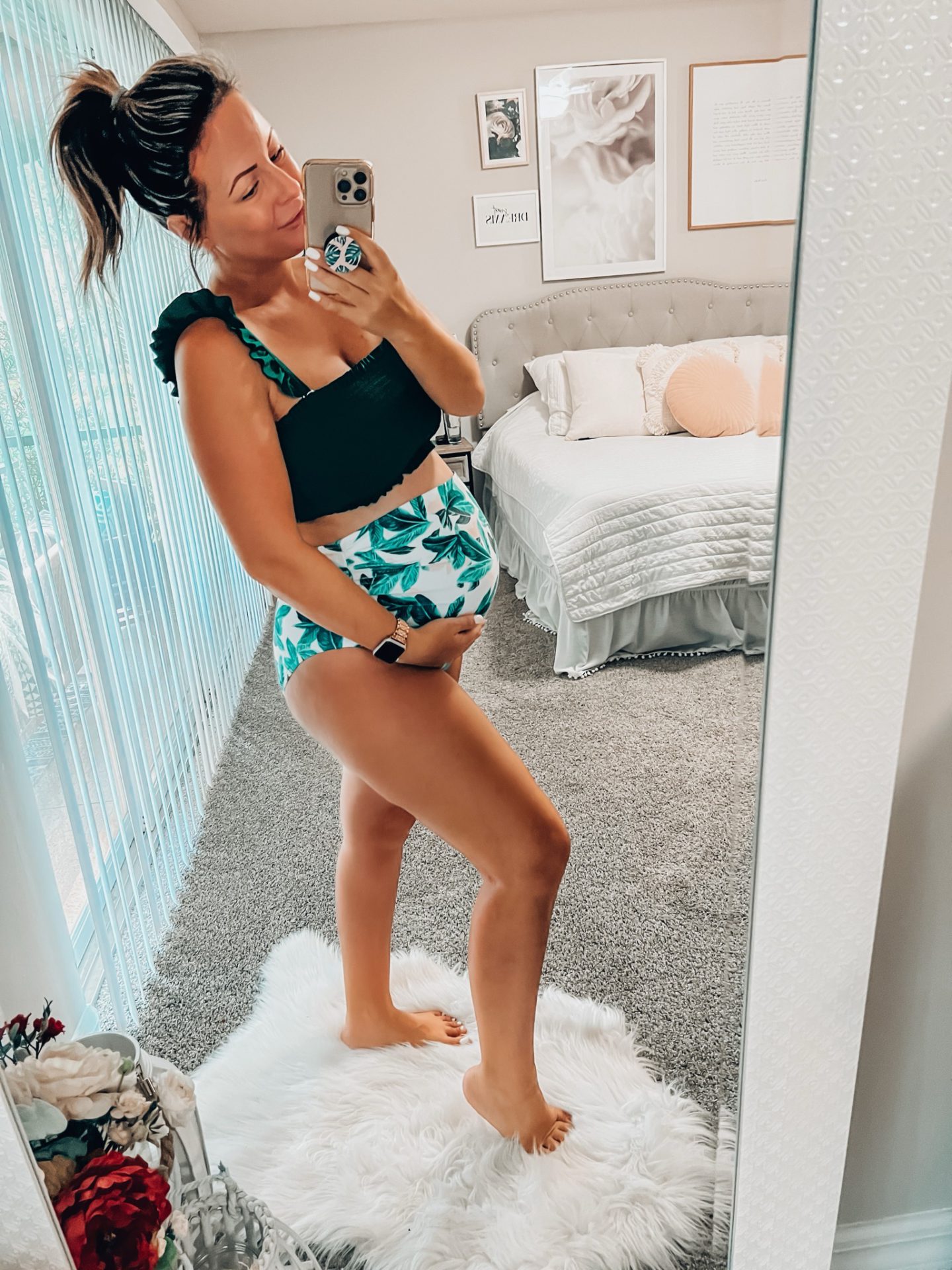 Hope you found some style inspiration for your second trimester. If you are feeling good during the second trimester like me then you'll probably be more into dressing the bump, so have fun with it because before you know it the baby will be here and you'll look back at photos and see how fun you had styling the bump. I am fortune it enough to be styling outfits for you all and will always have these photos to look back and how fun I had dressing up the bump because with my first I barely took any photos or dressed up!