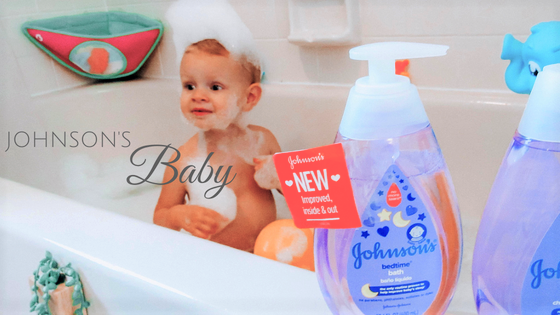 Disclosure: This shop has been compensated by Collective Bias, Inc. and its advertiser. All opinions are mine alone. #TrustinGentle #ChooseGentle #CollectiveBias
"The Brand You Trust, Now More Gentle Than Ever!
Since Emma was born we have used JOHNSON'S® Baby Products! Its become so recognizable to our family that as soon as Emma sees the shampoo bottle she says "shampoo" or when we have to stop by our neighborhood Walgreens, she picks it on her own. I even think that the JOHNSON'S® Bedtime has become her favorite.
When I became a mom my life completely changed. It wasn't all about me anymore, I had this little human that depended on me and I wanted to provide her everything I ever could. The first couple months were hard and we always seemed to be running out of stuff. Even though this was a tiny baby, she required a lot.
Every other day I felt like we stopped at Walgreens for essentials. Our neighborhood Walgreens is just around the corner and we can always count on them to be open 24 hours. Even right after Hurricane Irma with construction on the entire building, trees down and a barely there entrance they still were open. One of the only ones in town that was open for a days! I can always count on Walgreens but those days after Hurricane Irma when nothing had reopened, I was relieved that Walgreens didn't let me down once again!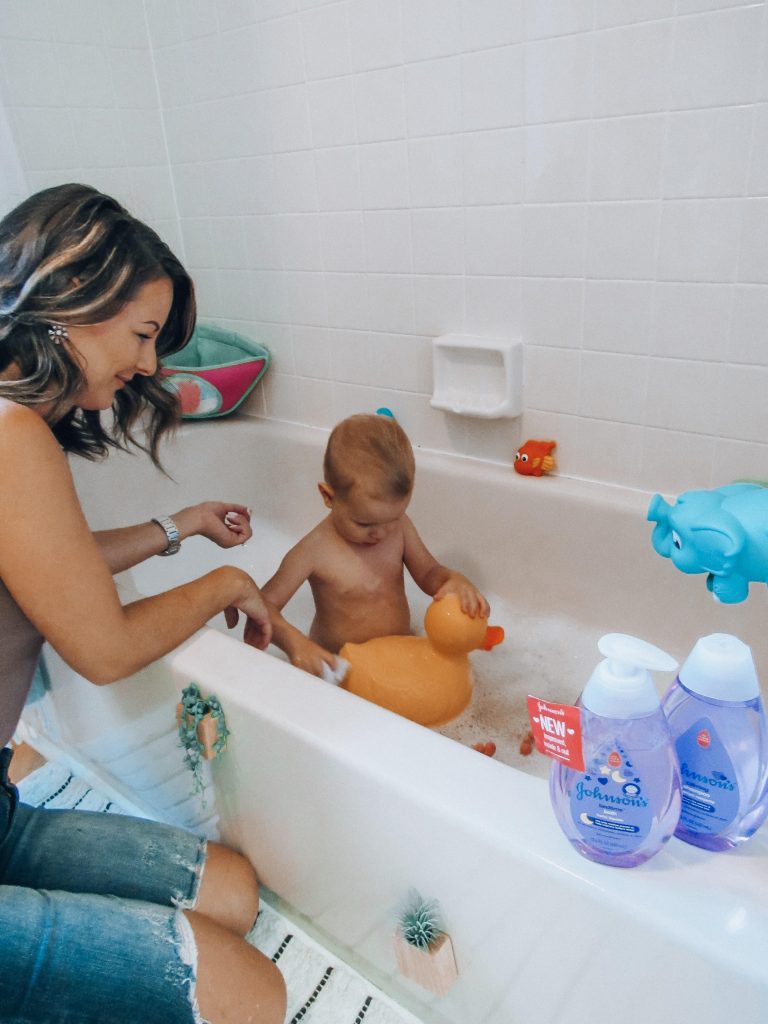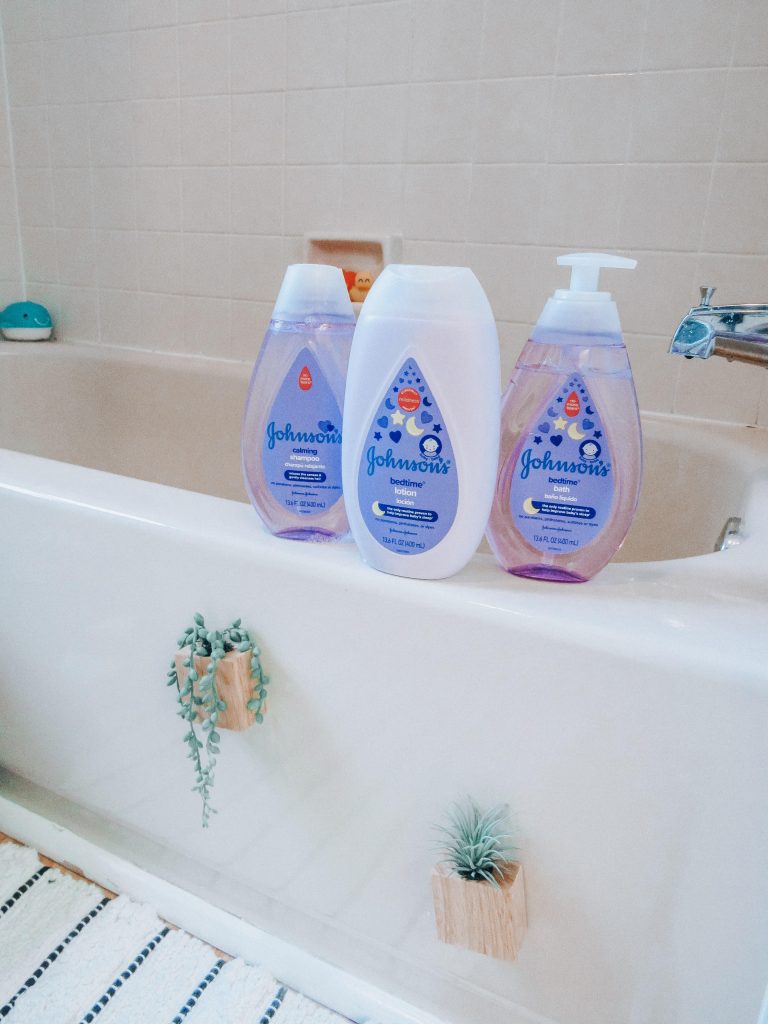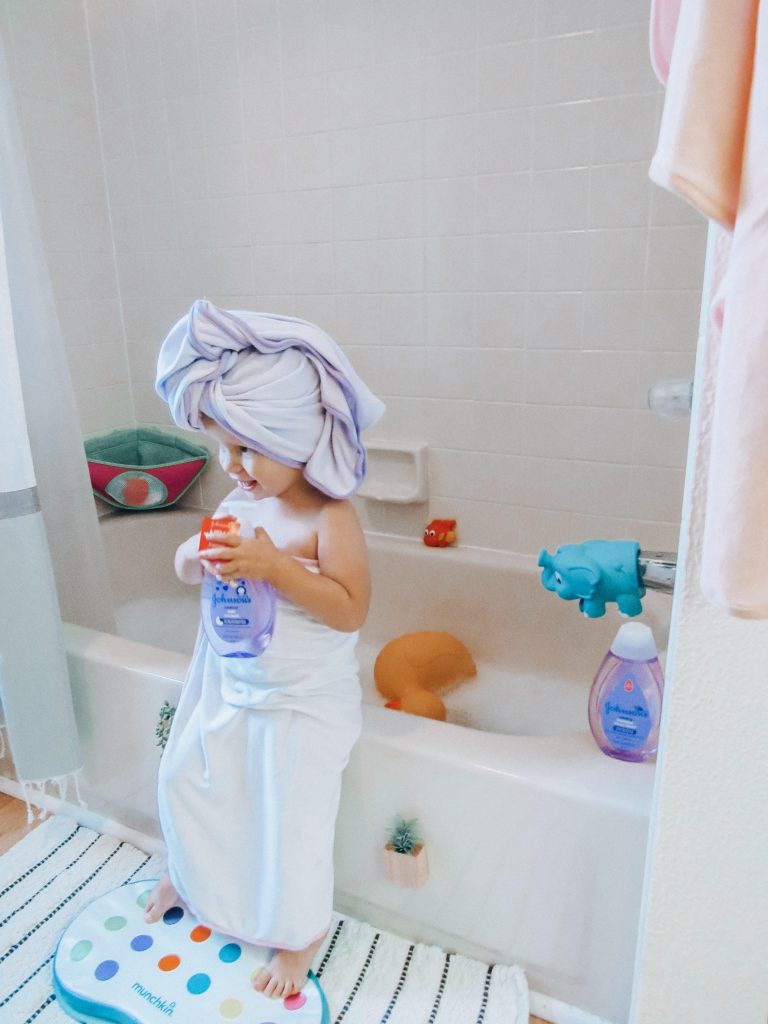 Just like I trust Walgreens to be there in my time of need and middle of the night, I also trust them to carry the best products. Recently JOHNSON'S® reformulated its products so now its better than ever! They are 100% gentle, free of parabens, phthalates, with 50% fewer ingredients, dye free, sulfate free and worry free! Its a simpler, gentler products that 9 out of 10 parents would recommend. As we evolved so has JOHNSON'S®. As mom and baby's needs change, JOHNSON'S® Baby is evolving right along with us to maintain the safest ingredients while also staying true to the brand people have come to trust.
We implemented a bedtime routine since she was small and she's become a fan of it. Every night we take a bath at 7:30 pm with our JOHNSON'S® Bath and Shampoo, lotion up after and read books. Implementing a bedtime routine can be very important for the baby but also for the parents. It makes it so easy when Emma knows that bath time and bedtime is coming because she knows she has to settle and will be put down to bed soon.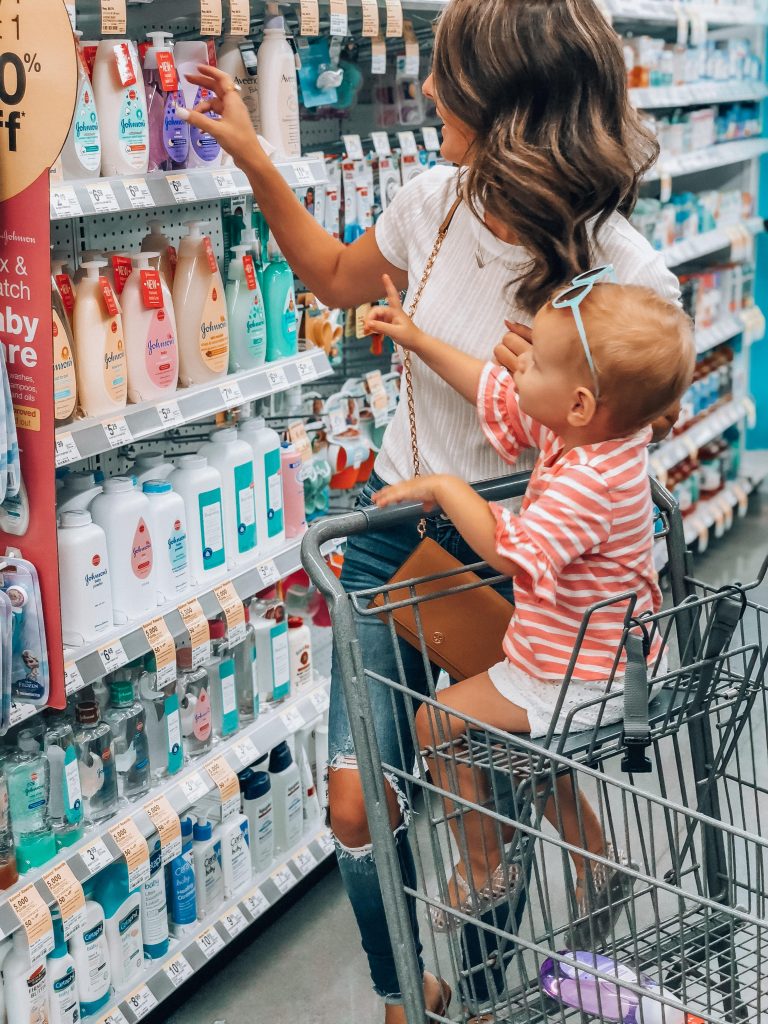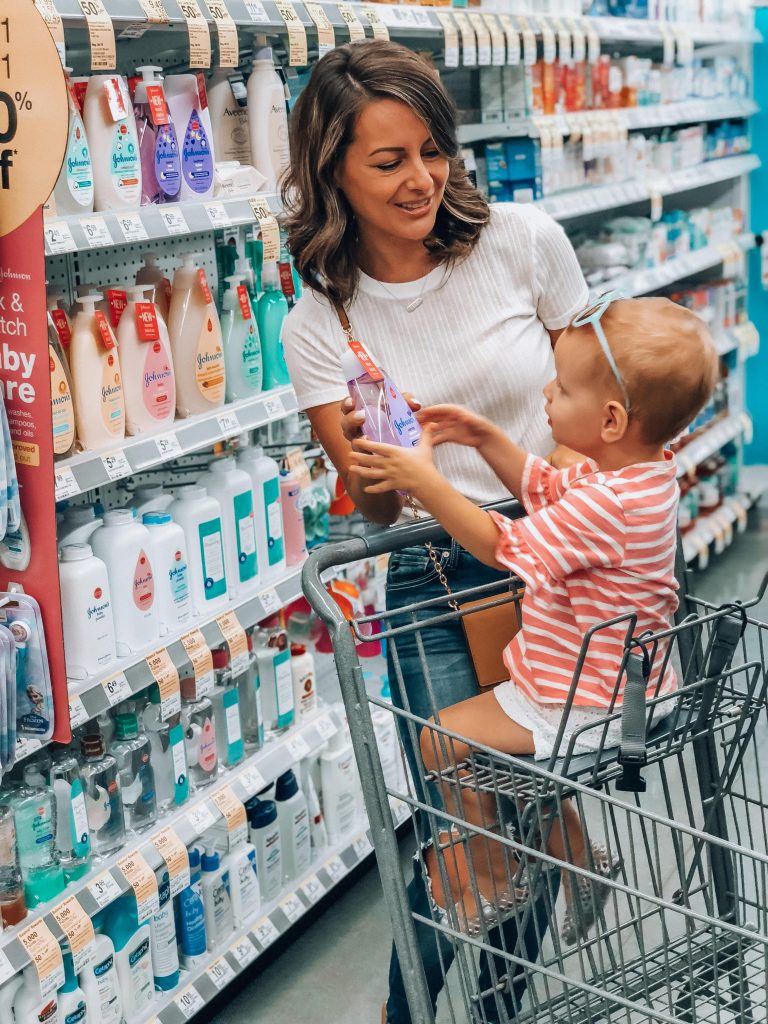 Whenever I run out or close to, I don't mind going to grab JOHNSON'S® products, no matter the time of day! I know that any Walgreens around any corner will have it, most are open 24 hours and there is always a smiling employee willing to help. Just like I trust JOHNSON'S® products for my baby, I trust Walgreens with my go to baby products too! Not only for the convenience and store hours but also for their savings through their rewards program and their friendly staff!
So if any of you mommy's want to give the NEW JOHNSON'S® products a try Walgreens is running a special savings until August 25th with your rewards card! Click here for the buy 1 get 1 50% off link!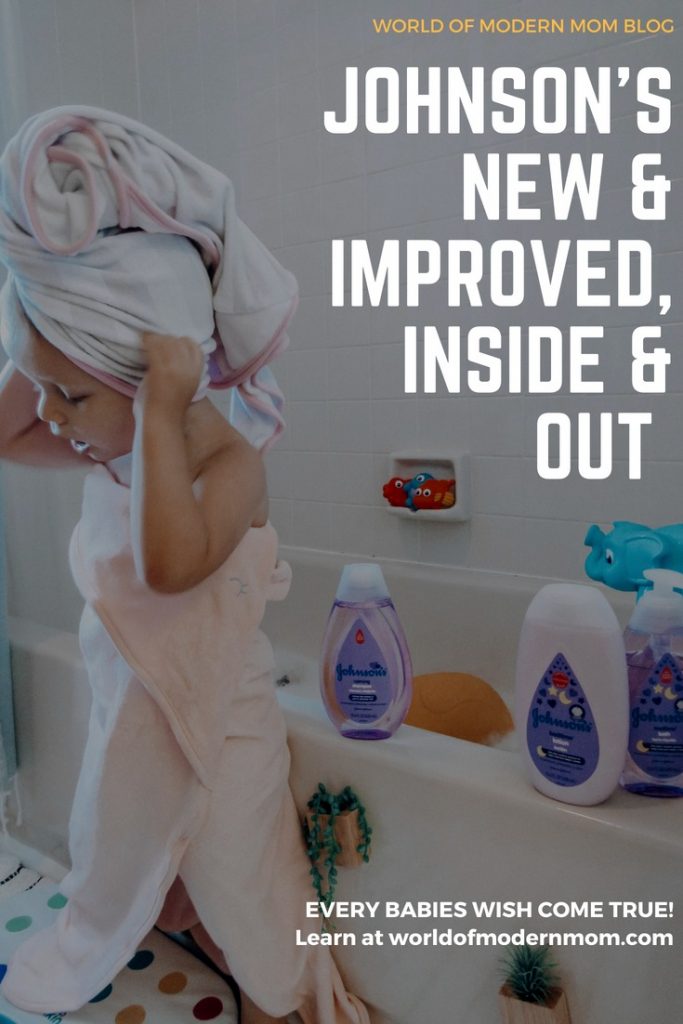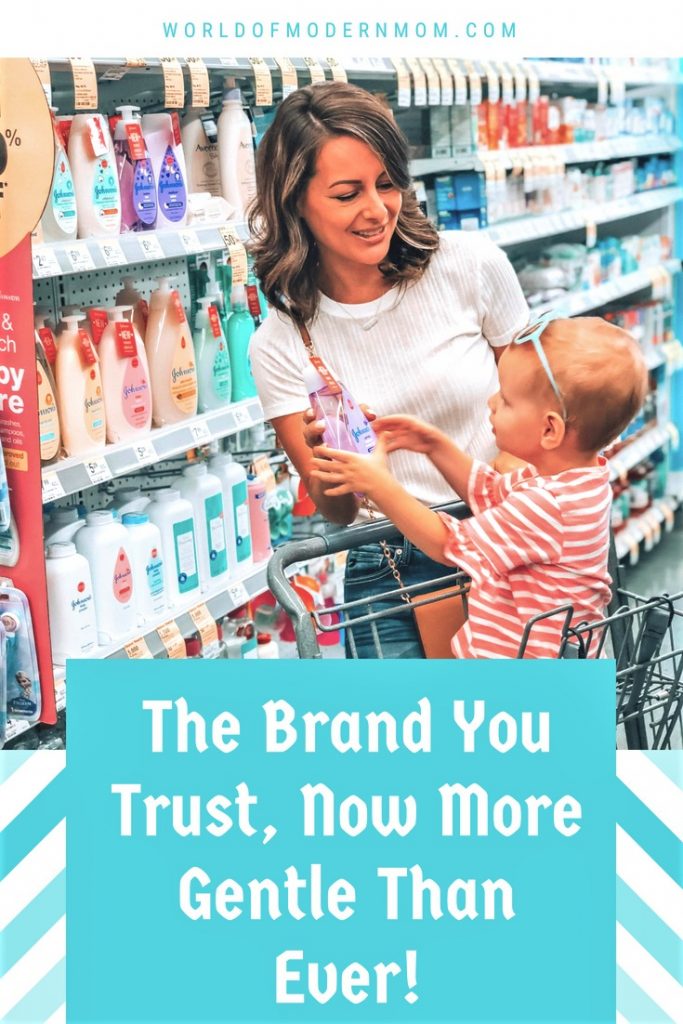 -WorldofModernMom