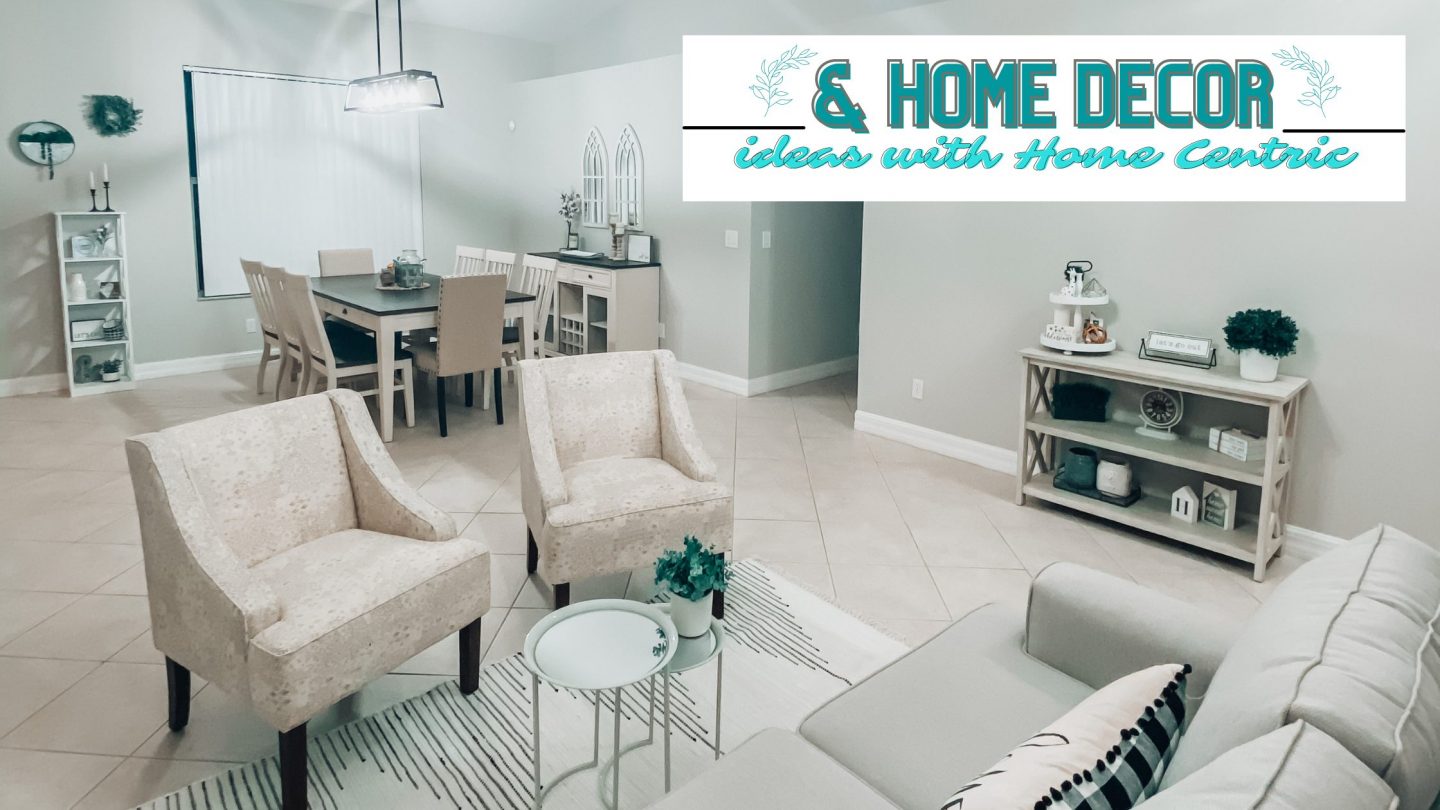 This blog post is a partnership with Home Centric but all opinions are my own. 
As most of you guys already know we recently moved in a new home. This is something we've been working towards for so long. We had owned our last place for over 7 years and even though we loved our condo so much, we had outgrown it. It was time to move on and find a home that we could grow in too for the next couple years.
If you're like me, the best part after find a new home is decorating it and make it your own! Since we had been in our 2 bedroom, 2 bath condo for so long our new places needed a lot more furniture and decor. There was so much space to play with but at the same time that could be overwhelming. Thats why first I picked out the furniture, had it delivered then slowly starting to add accent pieces/decor.
My style is more rustic, farm house while still staying traditional. With that in mind I headed to Home Centric. You guys already know how much I love their store, not only because of the prices but also the options they have available. If you walk in a Home Centric store you will notice right away how they cater to all styles. Walking down the aisles you see how everything is organized by style, from beach themes, to farm house, to modern, to traditional which makes it easy to look for items that appeal to your style.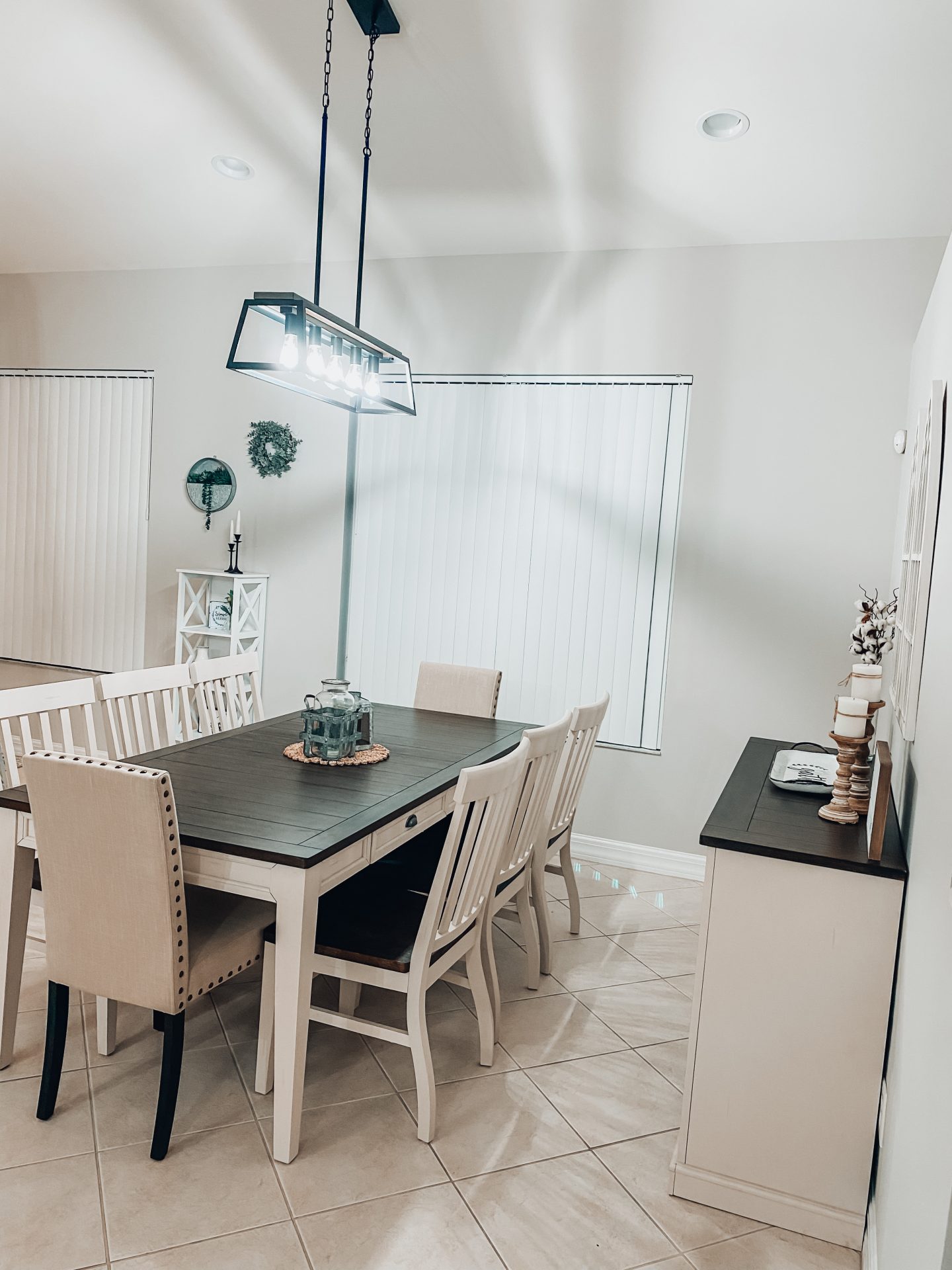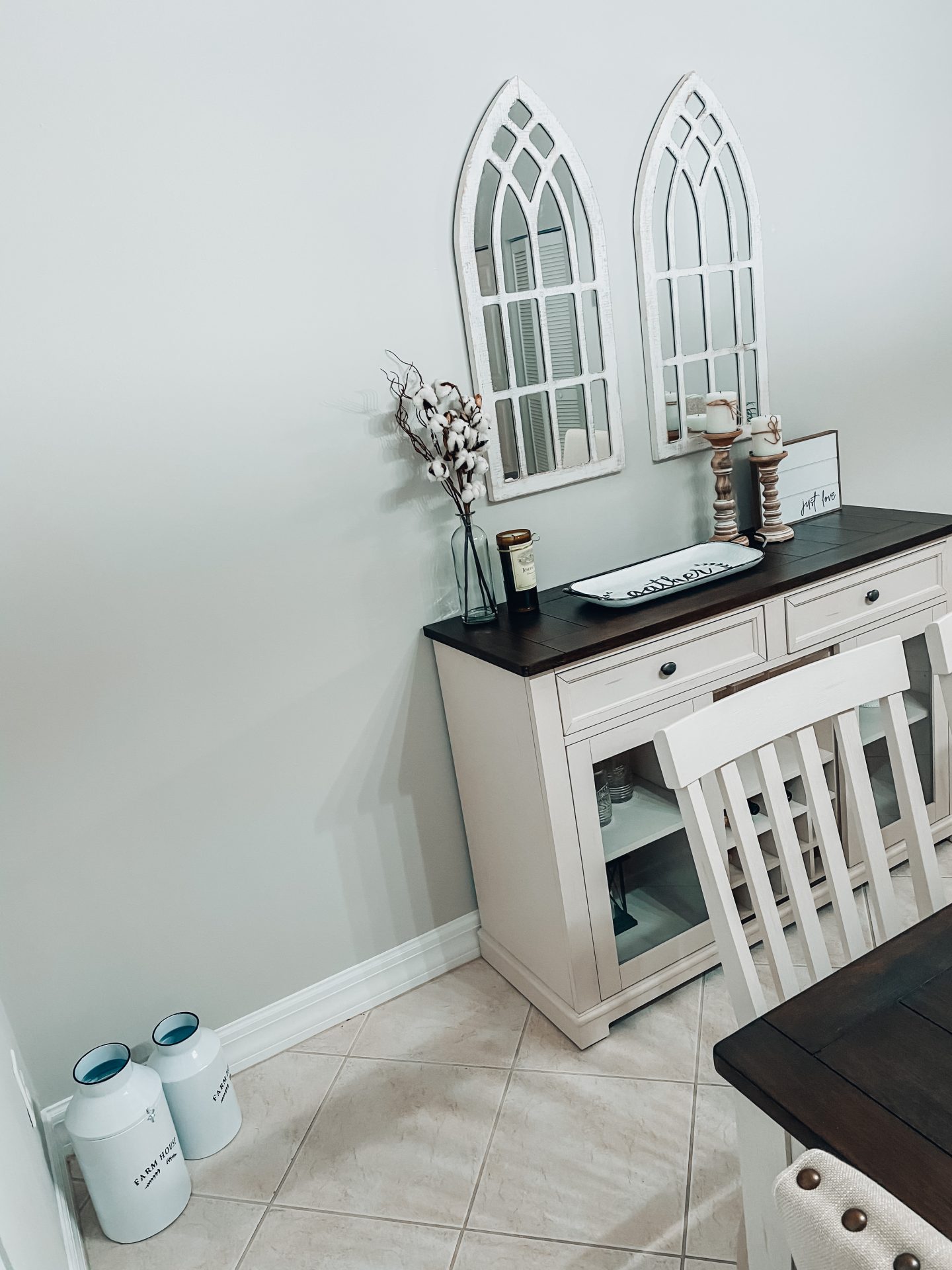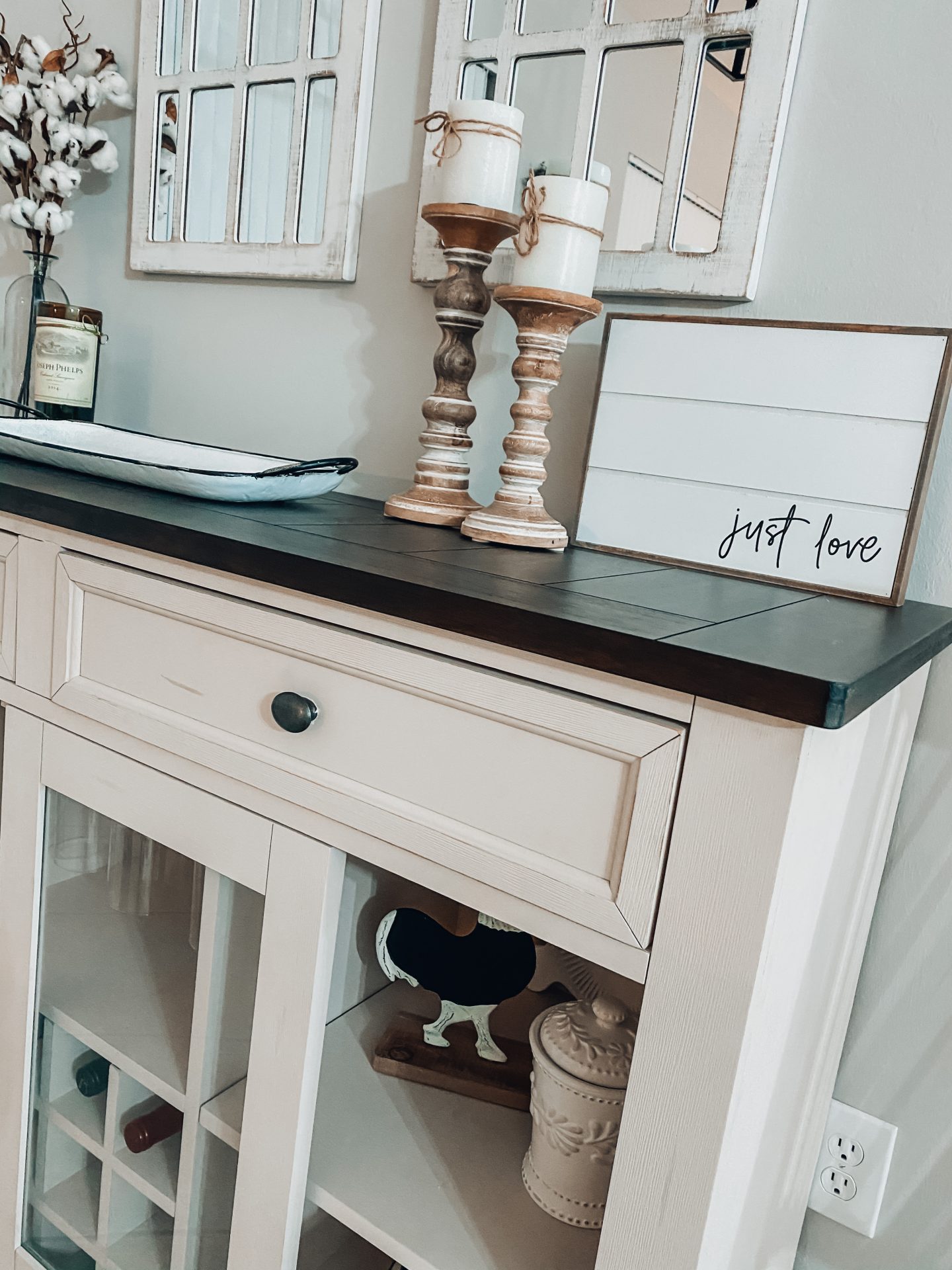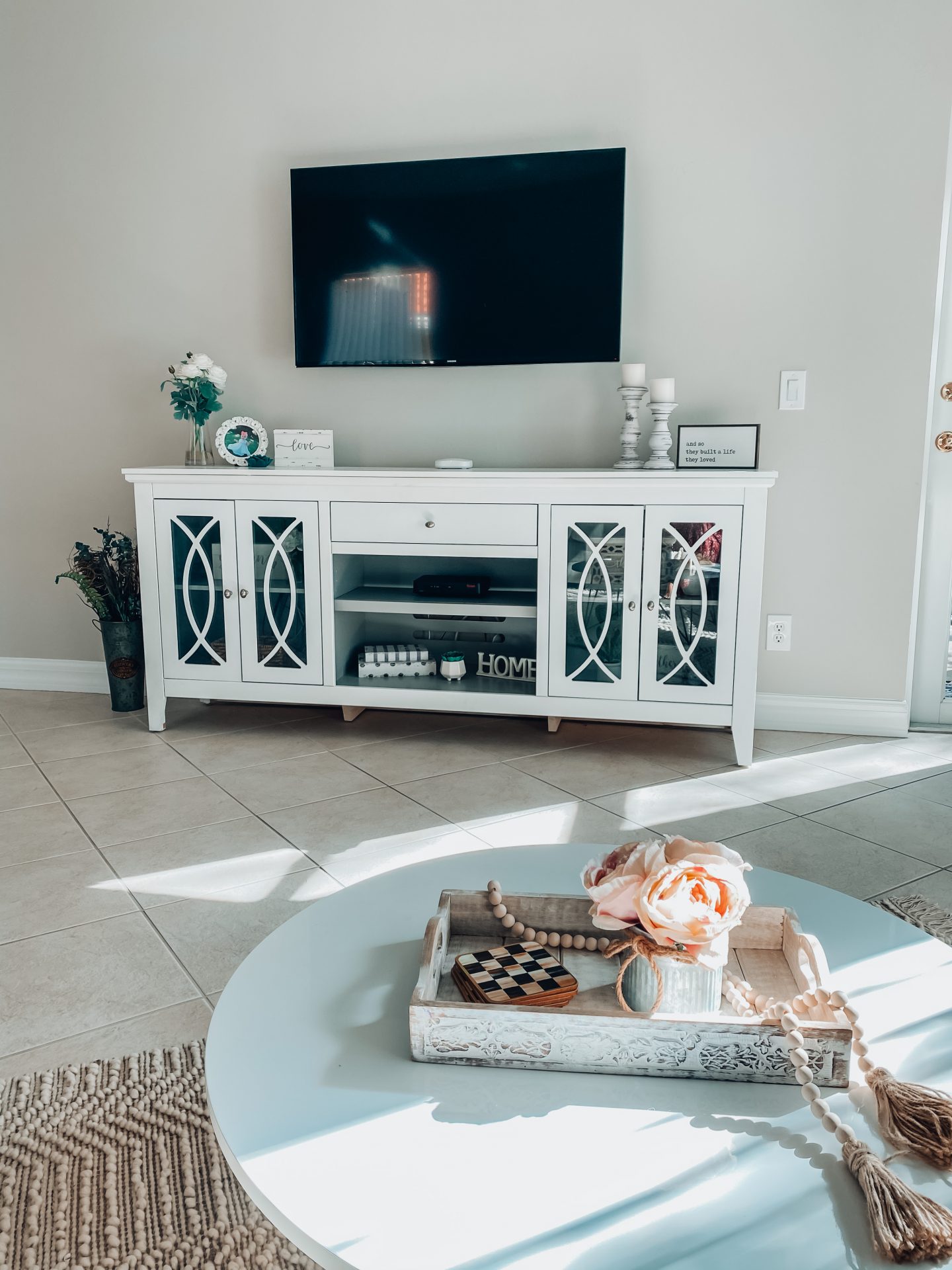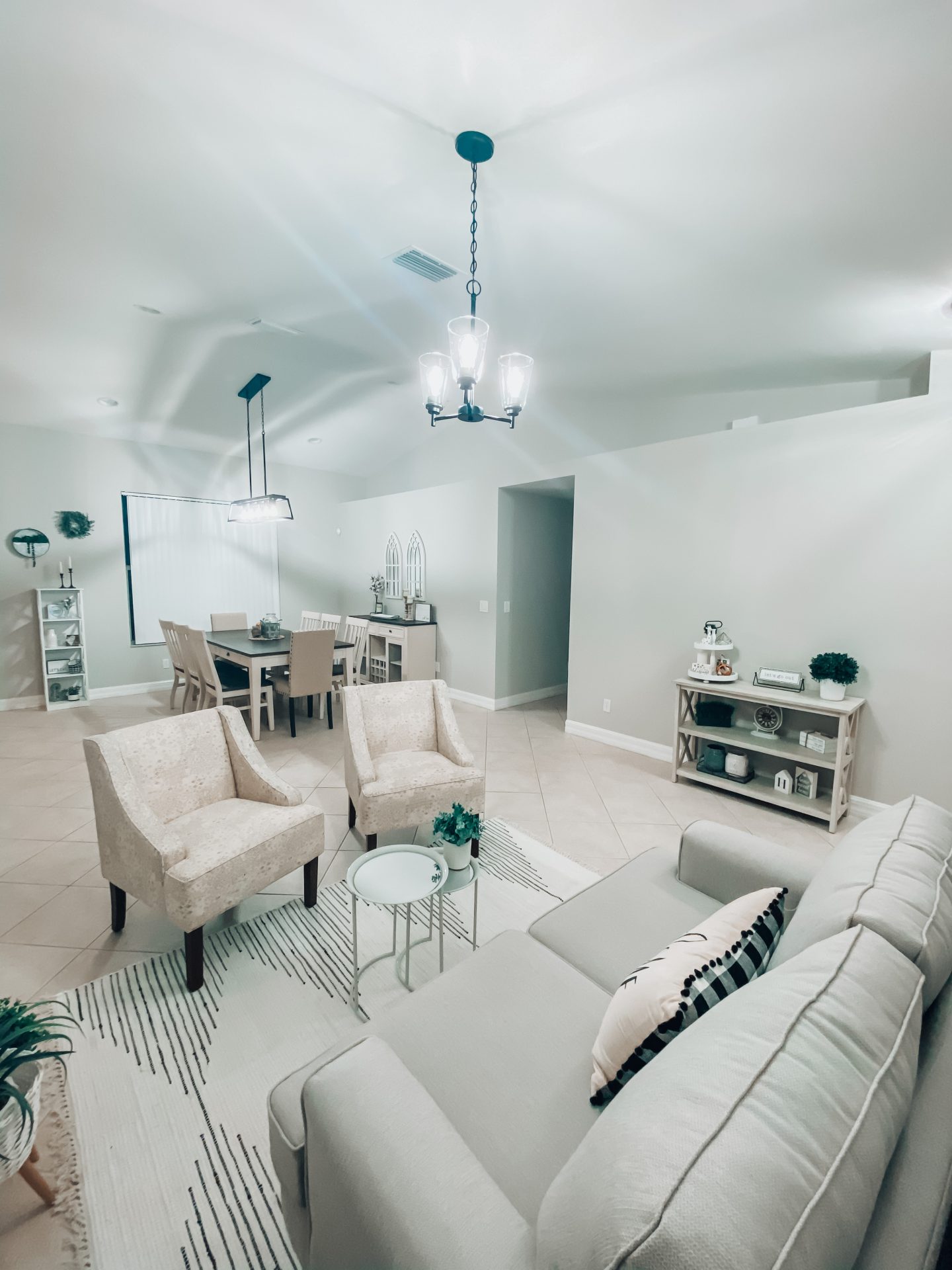 Not only do they carry decor pieces for any part of your home, they also carry small furniture at great prices. This time I was able to find small tier tables (only $12.99 & $16.99) for the formal living and plan on going back to check on benches for our living room.
Some of my most favorite recent finds have to be the farm house tray, buckets, signs and candle stick holders. I love how easy it was to find items that stayed with in my theme and could be added in different areas of our home to tie everything in.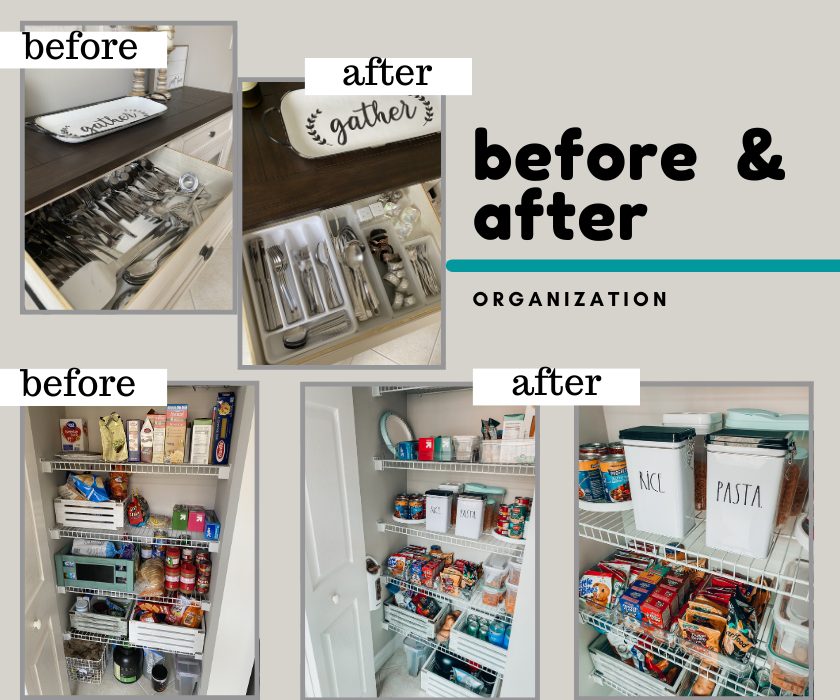 Another must do project I had in mind was definitely organizing our pantry. In our last home, I barely had a pantry and always had such a hard time remembering what I already had when cooking or putting meals together. With making it easy to find foods in mind and also convenient for Emma to grab her own snacks, I choose to go with the clear bins as the main storage and to separate everything. These clear bins are great because you could use them to organize your fridge as well and cost just between $5.99 to $7.99 each. My mom loved how my pantry came out that the next day we went back to Home Centric to buy storage bins for her pantry.
What always has me going back to Home Centric to shop for home decor besides their low prices is their ever-changing assortment of home products. From what I notice every few days the store is being restocked with new items for every style so its always like a fun treasure hunt to see what I will find.
So next time you drive by a Home Centric store make sure to stop by and see what they have in stock because I promise you, you won't be disappointed. As I continue to finish up the house with the last few items I am still searching for, I know where I'll be heading to look. Oh and every Mondays at a Home Centric store can save 10% off your entire purchase when you join their free More Rewards loyalty program!