Blogging and Social Media Made Easy
Since launching my blog I get tons of questions on how I started my blog. After having Emma and working from home, I found I had some extra time on my hands and wanted to find something I was passionate about as hobby. As we were finding things for me to do like creating photo booth frames etc, people always asked on social media about what I was wearing, what Emma was eating, etc so hubby said why don't you start a BLOG…. and that's how it happened!
So the next day, I started doing all the research and in 3 days, I launched my blog. Five months later, I've gained over 8,000 followers on Instagram, 300 subscribers on my blog, made $$ on product rewards & sales and worked with some big time brands.
Below I have made an outline with 7 steps on starting your own blog:
1. Choose a topic
Find a topic you are passionate about, you don't have to be an expert on the topic, just willing to share on it. Something that you can talk about a lot on regular basis and that it wont be hard for you to write blog post on.
2. Pick a Name
Choose a name for your blog that summarizes your site, a topic of frequent use. Make sure its memorable and easy to spell. You want people to think of it on their own and always use full words and not slang. This is something you don't want to rush with, so take your time!! & after you have picked the name, cross reference it, make sure its available to be registered as a domain name and no one else is using it!
3. Choose a Blogging Platform
There are a lot of blogging platforms out there, like Blogger, WordPress.com, WordPress.org, Tumbler etc… so do the research and find the one that suited to your skills, budgets and goals.
Quick Note: The difference between WordPress.com & WordPress.org
WordPress.com
A free blogging platform that can be set up in minutes but will restrict your ability to put ads on your site or make money at all.
You will also have an longer URL, such as www.myblog.wordpress.com
Most importantly you don't own your blog because its a free platform.
WordPress.Org (what I use)
You own your blog/site
Great for beginners and lots of themes to choose from
Tons of free plugins for anything you might want to add to your site
Once approved for Google Ads, you start making making money
4. Choose a Theme
Once you've installed the blogging platform you can choose a theme. Pick a theme that ties in with your style and stays true to your social media accounts. Try and pick something that can be easily navigated  and that you will stick to for a while. You don't want to keep changing your theme, then its harder for people to remember you. So if you have to, pay a little extra for the right theme the first time. Once you've picked the theme, you can start creating pages and writing your about me. I think this is really important because when you are first starting out you want to let everyone know a little bit about you so they can figure out if they want to invest their time on your blog or not.

5. Find your style and create awesome content!
Once you have launched your blog and wrote your about me, its probably time to write your first blog! Some key notes: Make sure any photos you are loading on your site are high quality photos, tag photos with your website and always make sure to create Pinterest pinnable pictures!! (I cant stress enough how important this is for your daily/weekly/monthly views).
6. Networking
If you want to be successful in blogging, you have to be a social media queen/king! You need to post, post, post, engage, engage, engage, comment, comment, comment! Find Facebook groups about your blogging interest, share your blog post on Pinterest, connect with other bloggers, share them on Instagram, Facebook, Twitter, Google+ and whatever else! Yes, you have to be in everyone's face, ALL THE TIME! Download scheduling apps like UNUM to help schedule post between all the social media accounts. Use apps that for analytics of your followers, turn your Pinterest account from a personal to a business!
7. Learn the basics
Now that your blog is launched, take some time to learn the basics. Learn about HTML & CSS, how to make basic design changes or how to improve your SEO for better traffic on your blog. How to back up your site so you never lose your work, how to add widgits like "shop my instagram", or social media icons & so much more!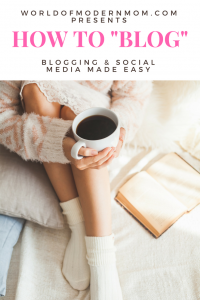 These were my 7 steps to starting a blog. I tried it to make it as easy to follow through as possible without making it too long. Do you have any questions i might not have addressed? Do you like this blog post? Would you like a series on it? Comment below with your input!
Shop this post feed with items used for my blog below: