We've always been such big fans of Cornish hens. My mom always cooked them for us when we were little but in the oven and they always came out delicious! But recently I changed up the recipe a bit and tried it in an Air Fryer and I admit I will never cook it in the oven again. They way air fryer cooked it was like a perfectly cooked rotisserie chicken! It was crispy on the outside and juicy in the inside!
Since so many of you asked me to share it after seeing it on my IG stories last night I thought I'd share the whole recipe for our dinner. Last night we had Cornish hen, roasted potatoes and lemon garlic spinach and it was not only the easiest meal to cook but also the yummiest!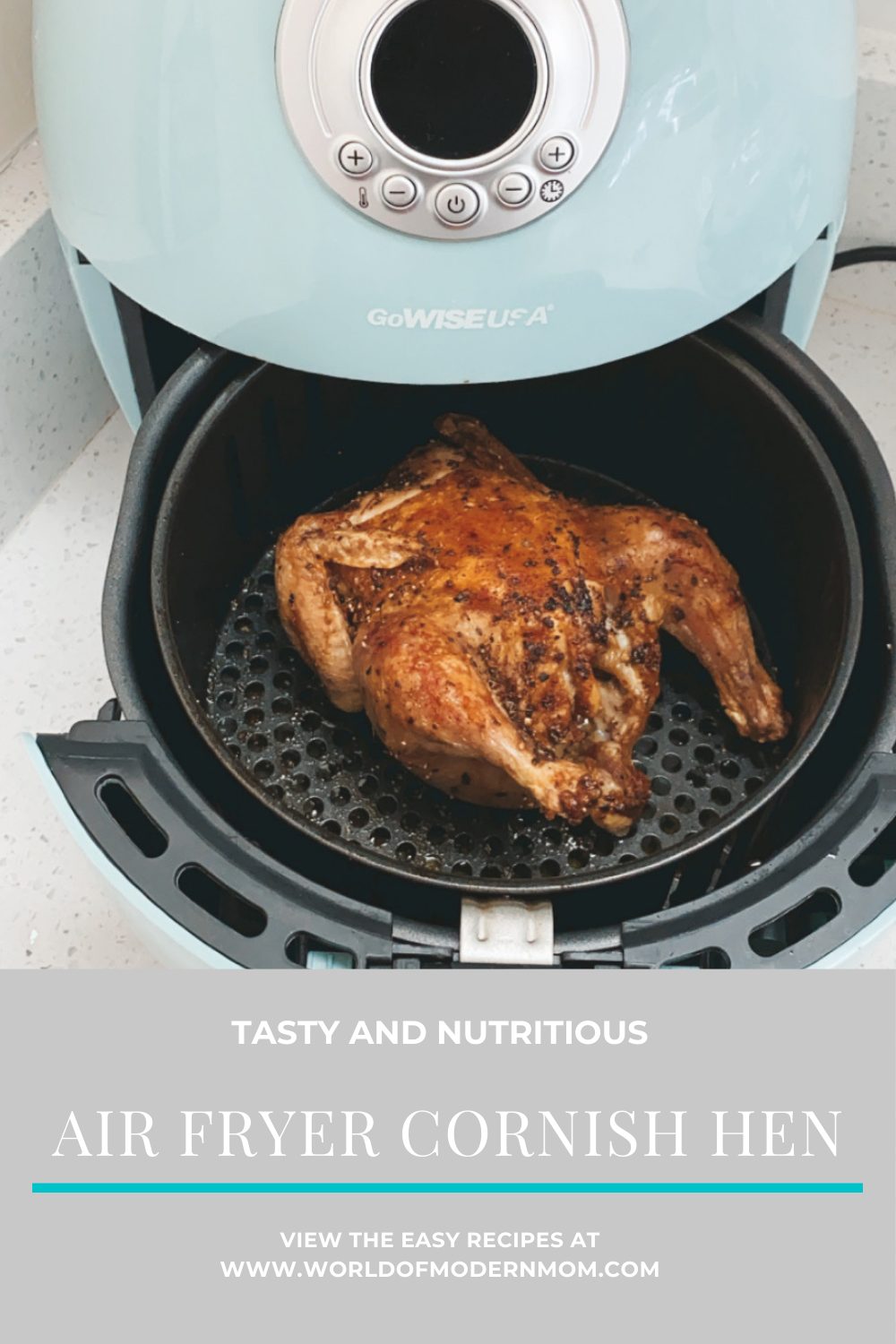 Cornish Hen w/ Roasted Potatoes and Lemon Garlic Spinach
Ingredients
1 cornish hen

2 potatoes peeled

1 bag of spinach

3 garlic cloves crushed

3 slices of lemon

2 tbs of oregano (1 for potatoes, 1 for hen)

2 1/2 tbs of

Bono olive oil

1 tbs of

McCormick Grill Mates Chipolte

seasoning

Salt

Pepper

Pam spray for potatoes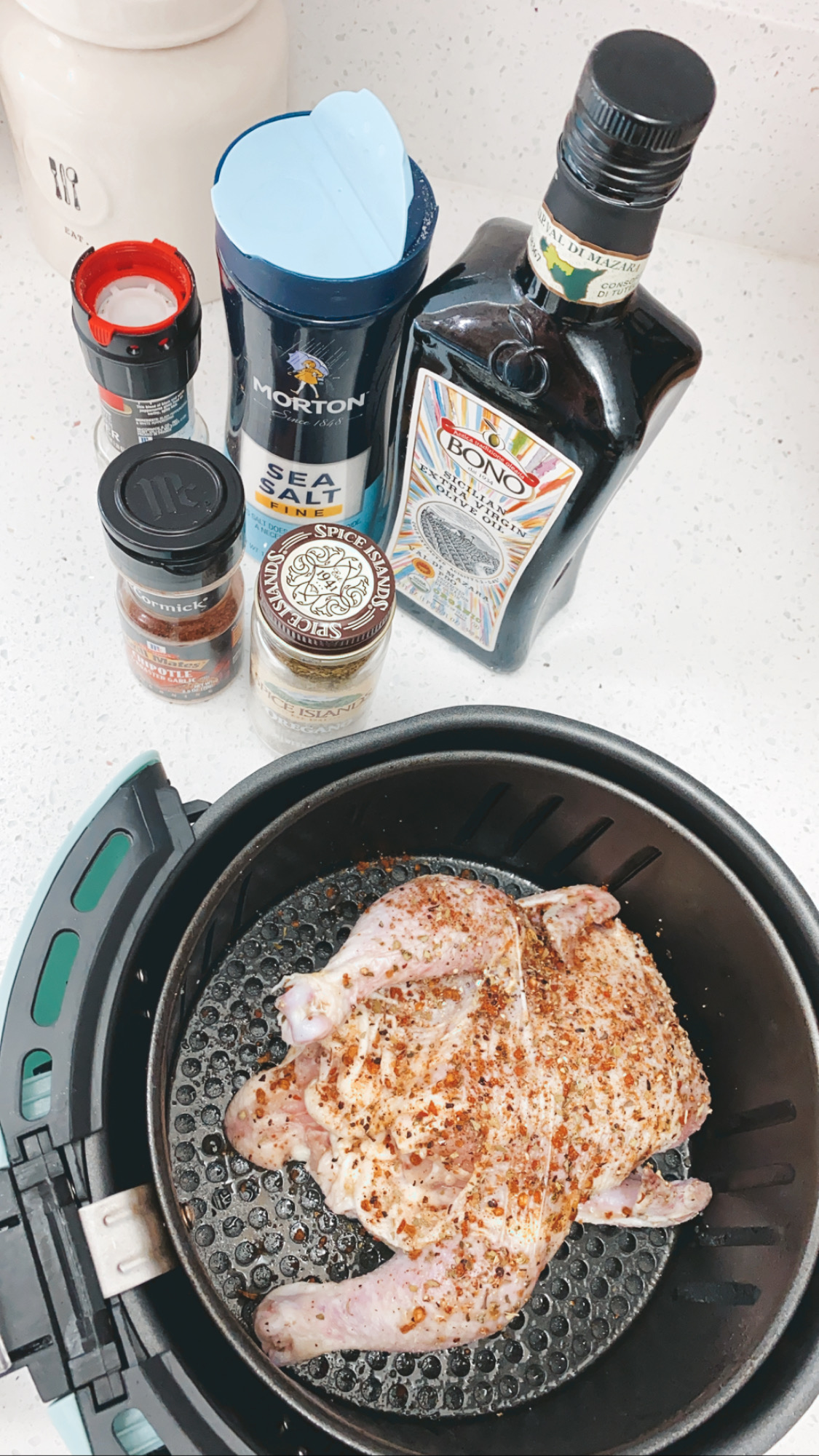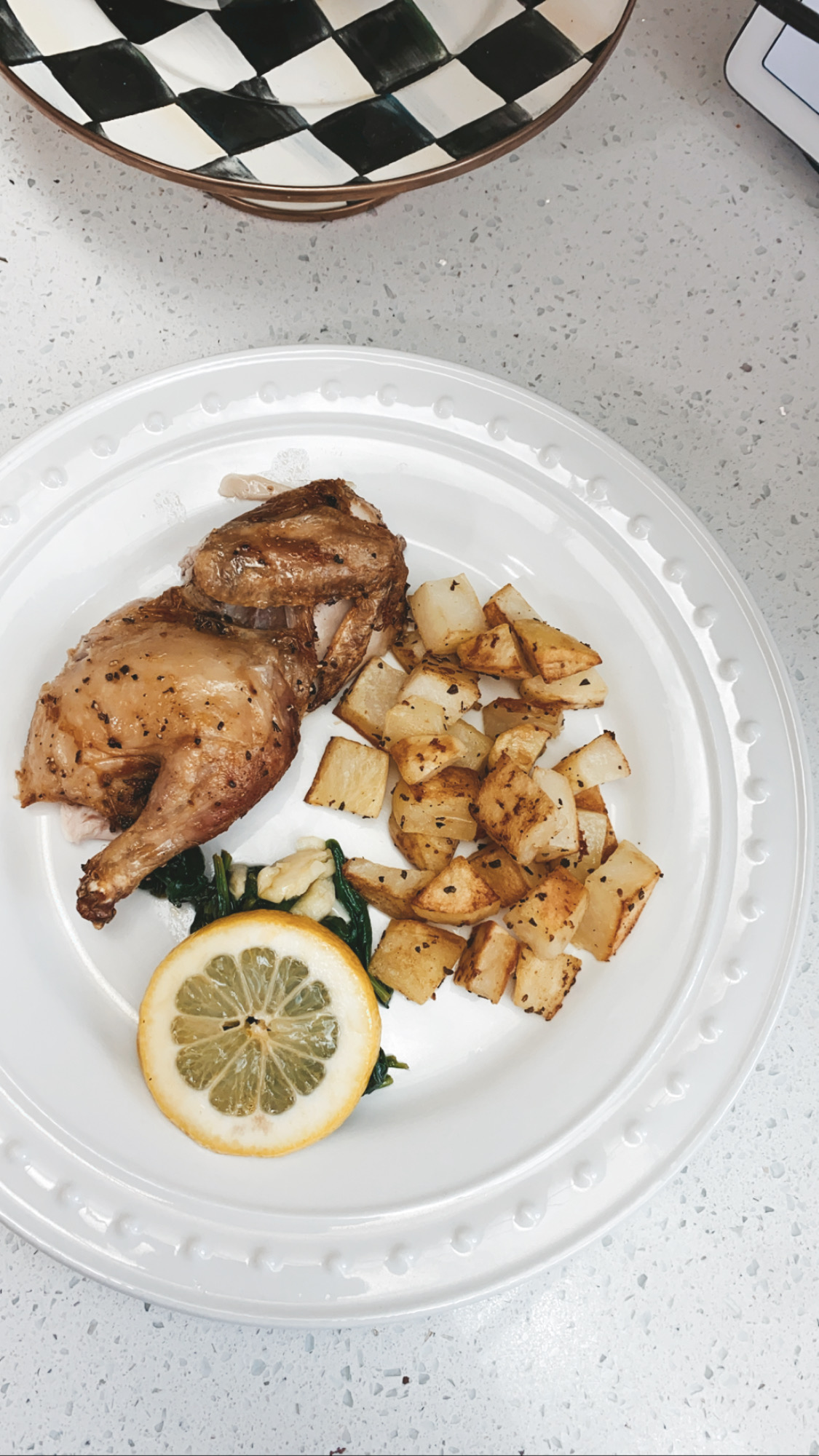 Directions
In a medium size bowl season the cornish hen with olive oil, 1 tbs of McCormick Grill Mates Chipolte and 1 tbs of oregano, salt, pepper and rub good all over hen. Then place in air fryer on 370 for 20 mins then flip and air fry for an additional 8 mins.
Preheat oven to 400. Peel potatoes and chop into 1 inch cubes. Then toss and season with 1 tbs of Bono olive oil (my most favorite one!) 1 tbs of oregano and salt and pepper. On a lined & sprayed baking sheet toss the seasoned potatoes and place in oven for 40 mins flipping one time mid way.
Heat pan to medium with 1/2 tbs of Bono olive oil. When oil is hot add spinach and crushed potatoes. Cook on medium low for 4 mins then season with salt and pepper and lay 3 slices of lemon on top of spinach. Let cook for additional 3 mins and then move away from heat.
Once everything is cooked plate one spoonful of spinach and lemon on top for decoration. A spoonful of potatoes and half of Cornish hen.
We are only a family of 3 so one Cornish hen is enough for us. However you can do more than one and now they have air fryer that are big enough to cook more than one item at a time.
I hope you all enjoyed this recipe! If you end up cooking it please let me know your thoughts in the comments below.
Linking my air fryer below. Its under $60 and available in lots of fun and bright colors!
Air Fryer Link