This has been one of our favorite recipes lately. Not only because its always so delicious but it also takes no time at all to prep. Less than 10 mins of prep work and less dishes to wash at the end too!
Sharing the recipe below! Plus super easy garlic bread recipe.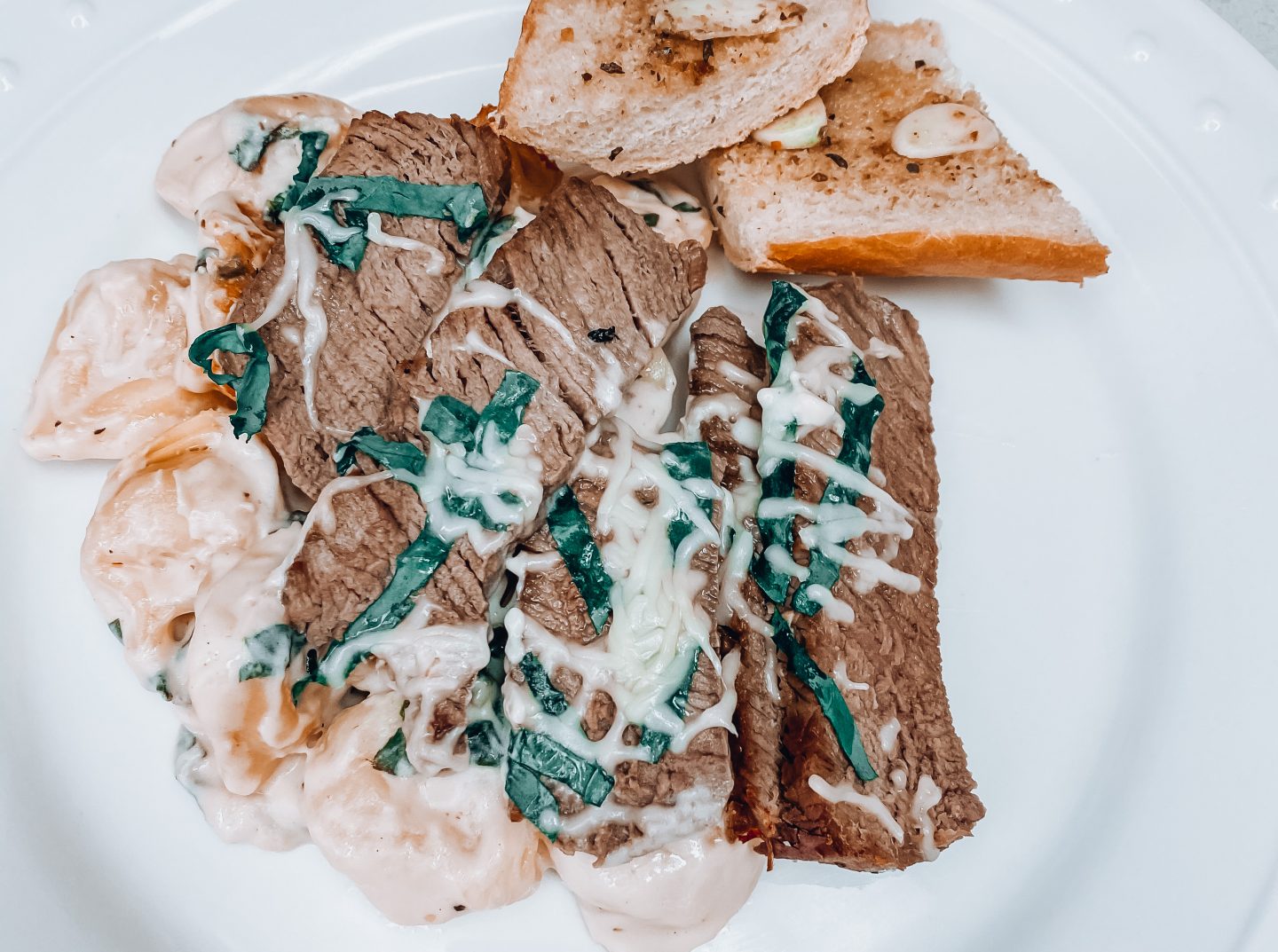 Steak and Cheese Tortellini Alfredo with Spinach
INGREDIENTS
Alfredo Sauce

1-1/2

C fresh shredded Parmesan cheese

1

19-20 oz pkg

frozen tortellini

2

C Fresh Spinach

washed and chopped

2

petite sirloin steaks

cooked and sliced thin
DIRECTIONS
Preheat oven to 400*
Grease glass casserole dish
Wash and chop spinach
Layer ingredients as follows in a greased glass casserole dish: 1/2 c alfredo sauce spread on the bottom,1/2 of frozen ravioli, 3/4 c spinach, 1/2 of remaining alfredo sauce, then the other 1/2 of ravioli, 3/4 c spinach, and the rest of the alfredo sauce.
Cover with foil and bake in 400* oven for 40 min or until tortellini is tender
Remove from oven, add sliced steak, 1/2 c spinach and the remaining 1/2 c parmesan cheese.
Return to oven and bake, uncovered, for 5 min or until cheese is melted.
& that's it! So easy to cook up and always delicious. Emma is a big fan of it too! Hope you guys enjoy!!