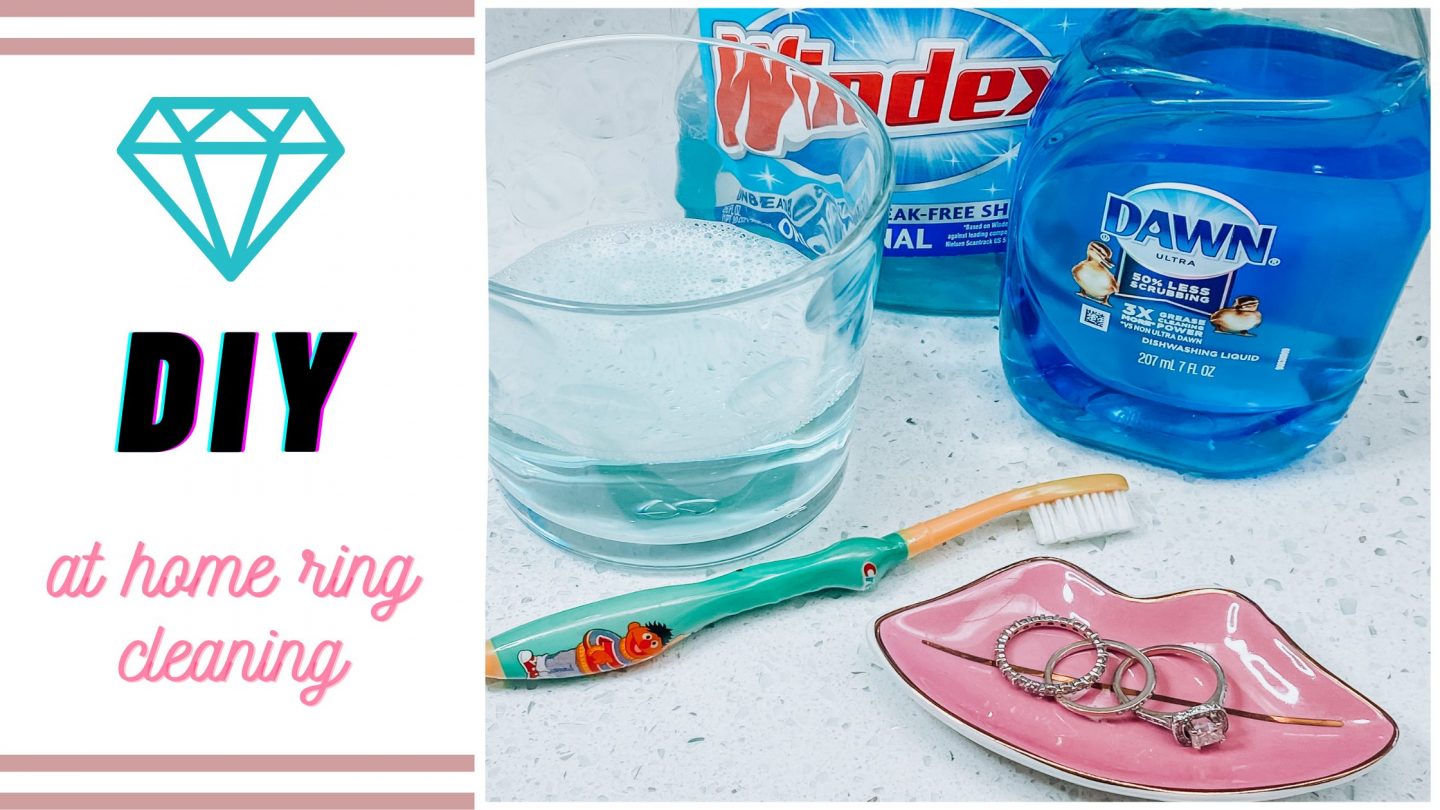 For years now I've been cleaning my own diamond rings and they always come out soo clean and sparkling! Its such a easy process too. I try to do it once a month or so.
Heres the few quick steps.
What you need:
Dish Soap
Windex
Hot Water
Kids Toothbrush
Steps:
Fill a cup with hot water
Spray a couple sprays of windex in cup
Add one squirt of dish soap
Drop rings in
Leave for 10 mins
Gently brush the stone with soft toothbrush
Then rinse under warm running water
Thats it!
Below I also did a quick video tutorial. Enjoy.