Its been 1 year and 3 months since I had my baby girl and this is the lightest in weight I have ever been! What helped me lose the baby weight? Let me tell you 5 things that worked for me. Before getting pregnant with Emma, I weight about 125 pounds and wore a size 3. At my heaviest during my pregnancy I weight 172 pounds and a size 8 and currently weight 110 pounds, size 0.
During my pregnancy I did light exercises at home and walked around our neighborhood. In my first and second trimester I barely gained weight. I had extreme morning sickness, it lasted all day. I could not hold anything down. When I reached my 3rd trimester, my morning sickness went away and I could finally eat everything I wanted….well I did. I gained a total of 47 pounds during my pregnancy, going way over the 25-35 pounds the doctors recommend.
I was worried about losing the weight after but I also wanted to enjoy the pregnancy and the food I had missed out on.  So for time being I did not watch or stress myself over the food I was eating. I made a plan and would implement them in them daily routine to  help me lose the weight after I had Emma.
Breastfeeding
Breastfeeding is not only good for the baby but can also promote weight lose. We have all heard about it before. I only breastfeed Emma for 6 weeks because she had a problem latching on. She would latch on wrong every time and no matter what I tried, would not change her ways. Yes, she seems to be stubborn, like me.  It was so bad that I developed mastitis and had to be on antibiotics because of clogged milk ducts and infections. At that point I had to switch Emma to formula for a while. During those 6 weeks though, I lost 20 pounds from the delivery and breastfeeding exclusively.
Postpartum Wrap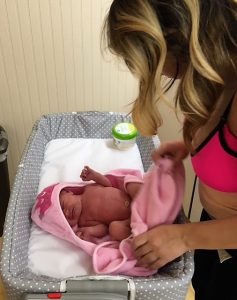 I read a lot about these wraps during my pregnancy and right before I was due I ordered the belly and hip wrap. To get the best results, I started wearing Shrinkx Belly & Shrinkx Hips Basic as much as possible (day and night). They say to continue wearing them until you're back to your pre-baby figure or you don't need additional abdominal support anymore – for most moms, this means somewhere around 4 to 6 weeks. I wore both at the same time, all day 24 hours a day, under my clothes and while I slept for 8 weeks. I had read reviews that if used properly, 95% of new moms got back to their original hip size, or smaller. And that is true, before I was pregnant I was a size 3 and now am a size 0. The pictures above show me wearing the wraps, those were 1-2 weeks right after having Emma. These are the only pictures I took that show the wraps.
Exercise
For the first 6 weeks, you can not work out but after your doctor clears you, you are good to go. I was lucky that we had an elliptical at home, some weights, jump rope and elastic bands. I also have the Zumba Wii that I did once in a while for a change. For about 45 minutes every morning, 5 days a week, I worked out. I would do 20 minutes on the elliptical and 25 minutes of weights/band exercises or Zumba. This was easier when Emma was young because all she would do was eat and sleep. My body has always reacted good to exercise, so I knew if I put in a little effort I would get the results I expected.
MateFit Tea
I had done this tea program before I was pregnant and had good results so after I had stopped breastfeeding I ordered  MateFit Tea.  I usually do the Mini Teatox which they say lasts 14 days but I can make it last for a month or longer because you make your own tea bag portions. This package has 2 sets of teas in it, the Metabolic Boost and Detox. The program is so easy to incorporate into your daily health routine. I would simply drink one cup of the daytime metabolism boost tea with breakfast and one with lunch. Then, I would drink one cup of the nighttime detox tea every other night before bed. There's not much taste to it, but it is bitter so to make it sweeter instead of sugar, I used a tablespoon of honey. Over the course of the program, I felt I had much more energy throughout the day and felt much healthier. I drank this tea for a long time, probably 5-6 months.
Eating Habits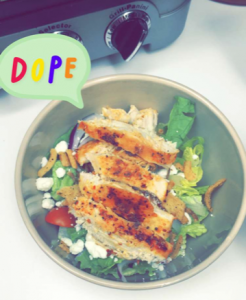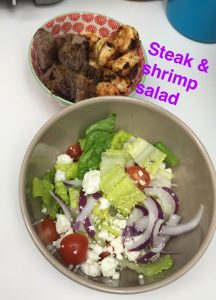 Coming out of pregnancy and eating whatever you wished for has to end when you come home. You still need to eat a lot of food because of breastfeeding but you have to eat the right foods. For the first 6 weeks, since I could not exercise, I put all my effort in my food. I ate fruits and oatmeal for breakfast and homemade salads for lunches and dinners. Then as Emma got older and started to eat normal foods, we started sharing. She eats a lot of fruits, veggies and protein so my diet has not been a problem and has actually helped lose more weight.
Conclusion
In the end it took me about 10 months to loose the pregnancy weight which is about the time it took me to gain it. Loosing your pregnancy weight is never easy and some of the things that worked for me might not work for you but it might spark up some old ideas for you to try again. Never give up on yourself, you are stronger then you think and when you set your mind to something, there's nothing that can stop you!
These are the things that worked for me. I'm sure some of them are old news but hopefully there was something new too.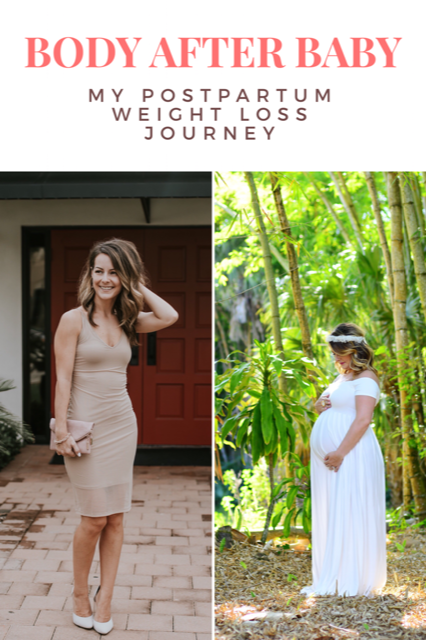 -WorldofModernMom