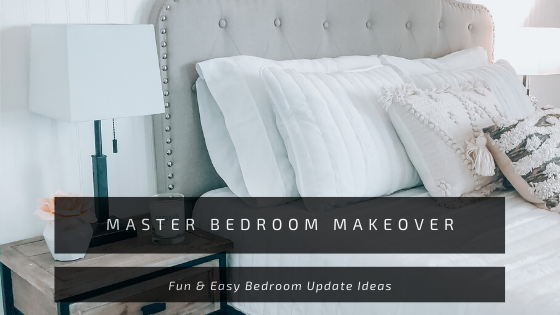 Plan
We recently decided to do a much needed makeover to our master bedroom. Since we've been married we've had the same bed, mattress, headboard, nightstands and it was time! We wanted to spice up our bedroom while keeping it trendy and not going overboard in our budget.
First we decided to look closer at our room and decide the pieces we wanted or needed to absolutely change. Like we knew we needed a new bed, mattress and night stands. Since those were the big items we looked at what else we could easily change like the wall art and/or declutter the room.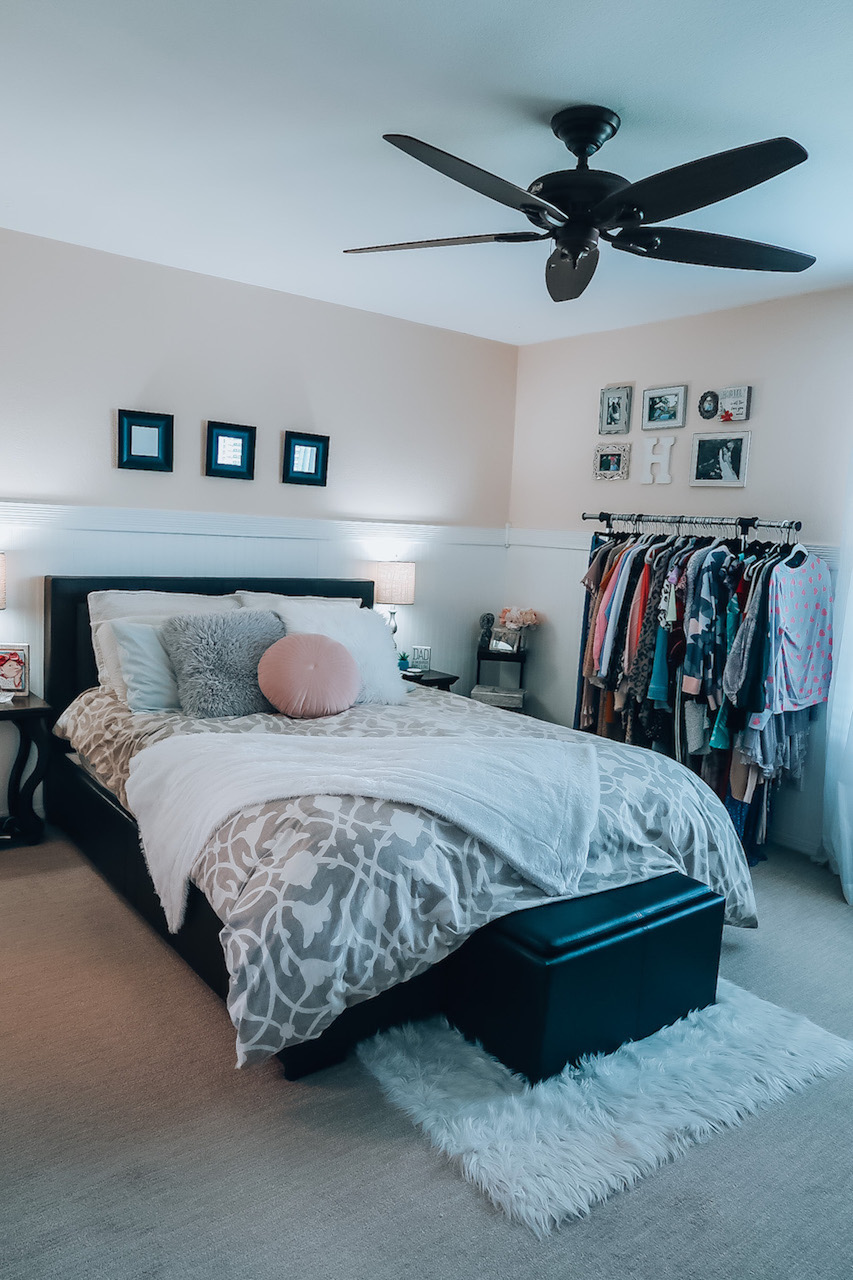 Design
Above I added a photo of our bedroom before. Our headboard, nightstands and pictures above our bed were dark and we wanted to brighten our room up. So first we picked a nice comfy mattress that was easy to deliver through all this chaos. We decided to go will Lull Mattress because of all the reviews we had seen online & their mattress in a box delivery and boy were they right. The mattress is like a fluffy cloud, its what I've always dreamt my mattress would feel like! & right now with my link you can get $150 off on any mattress of your choice!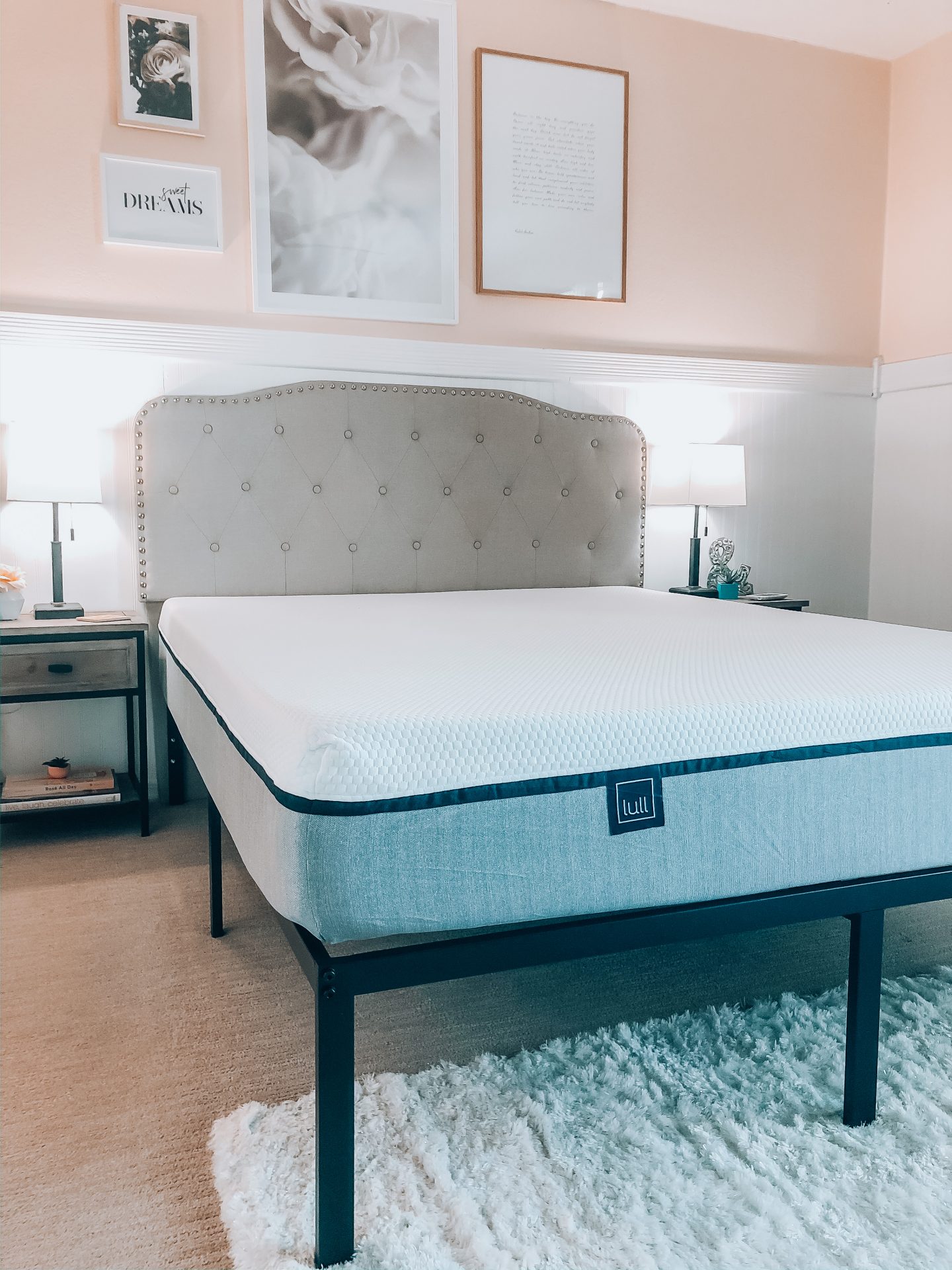 After picking our mattress, I looked for a reasonable priced headboard that would brighten up our room and not take away too much from our shiplap. I knew I've always wanted one with the silver studs and Wayfair had so many option! I'm linking some of my favorite below that are all under $200! I will also share our bed frame since I got so many questions on which one we picked, it is from wayfair too!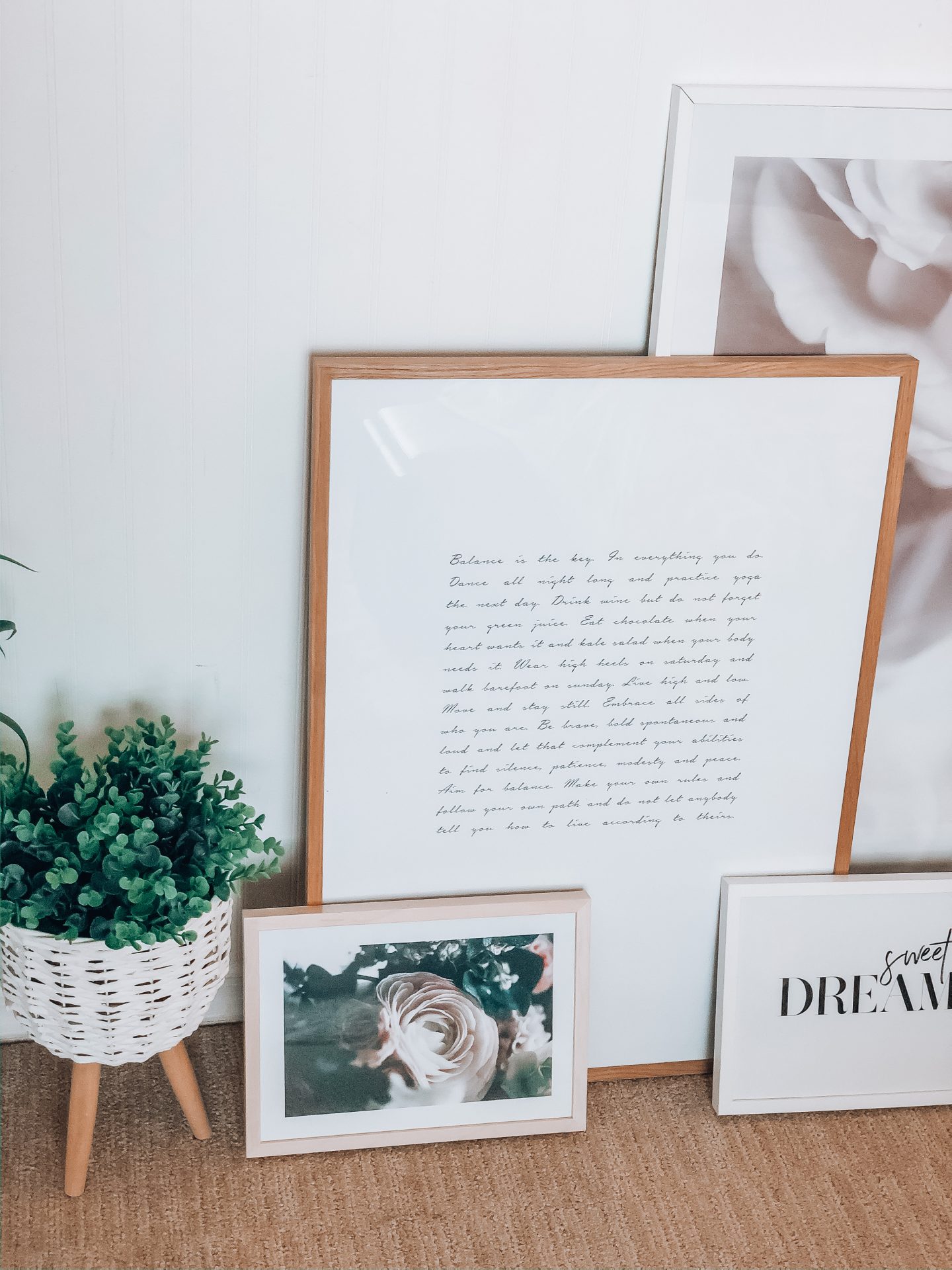 Once our bed had been picked out, I looked for wall art for above our bed. I knew I wanted a romantic, relaxed feeling and knew Desenio would not let me down. They have such great selections of not only individual art pieces but also have a gallery wall section for any room in your home. I actually picked mine from their Bedroom Inspo!
After all this had been picked, I headed out to my favorite home decor store, Home Centric. I always find great home decor items at amazing and unbeatable prices there. For under $300, I was able to get 2 nightstands, new sheets, comforter, decorative pillows, area rug and lots of other small items like decorative books, lanterns, faux plants and plant stands! I'm sharing some similar items that you can purchase online from Home Centric sister store, Burkes Outlet. Just incase you're bored and decide to a small & easy makeover at your home during this time!

Finish
As the items were slowly delivered I worked on decluttering the room. Getting rid of items we didn't need or made the room look smaller. Once all the items were here, we did it all in one day. Took everything apart, cleaned the room empty and slowly built items one at a time.
We are both so happy with how our master bedroom turned out. It's like a new refreshed feeling every time we walk in. For us it was a small makeover but it was very much needed!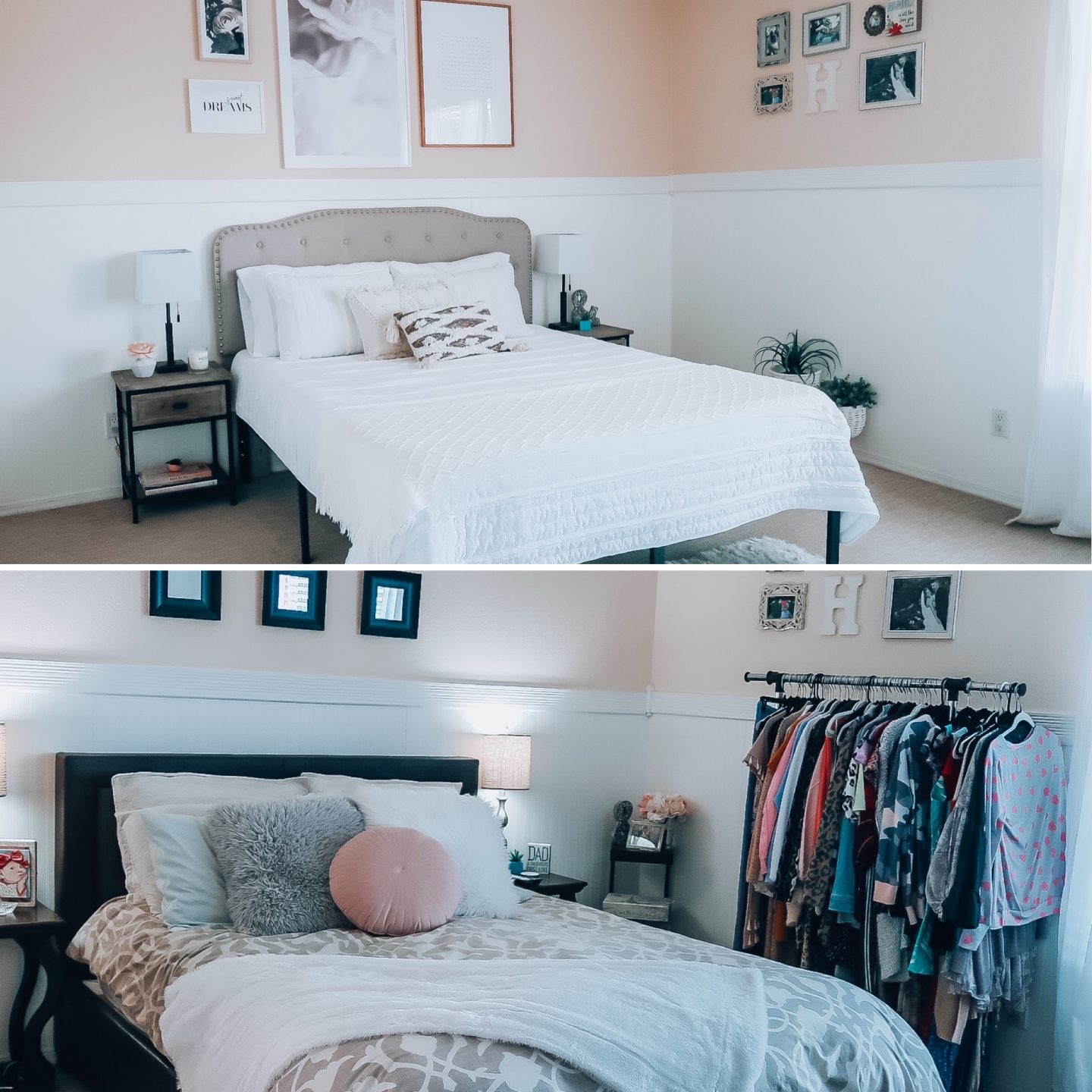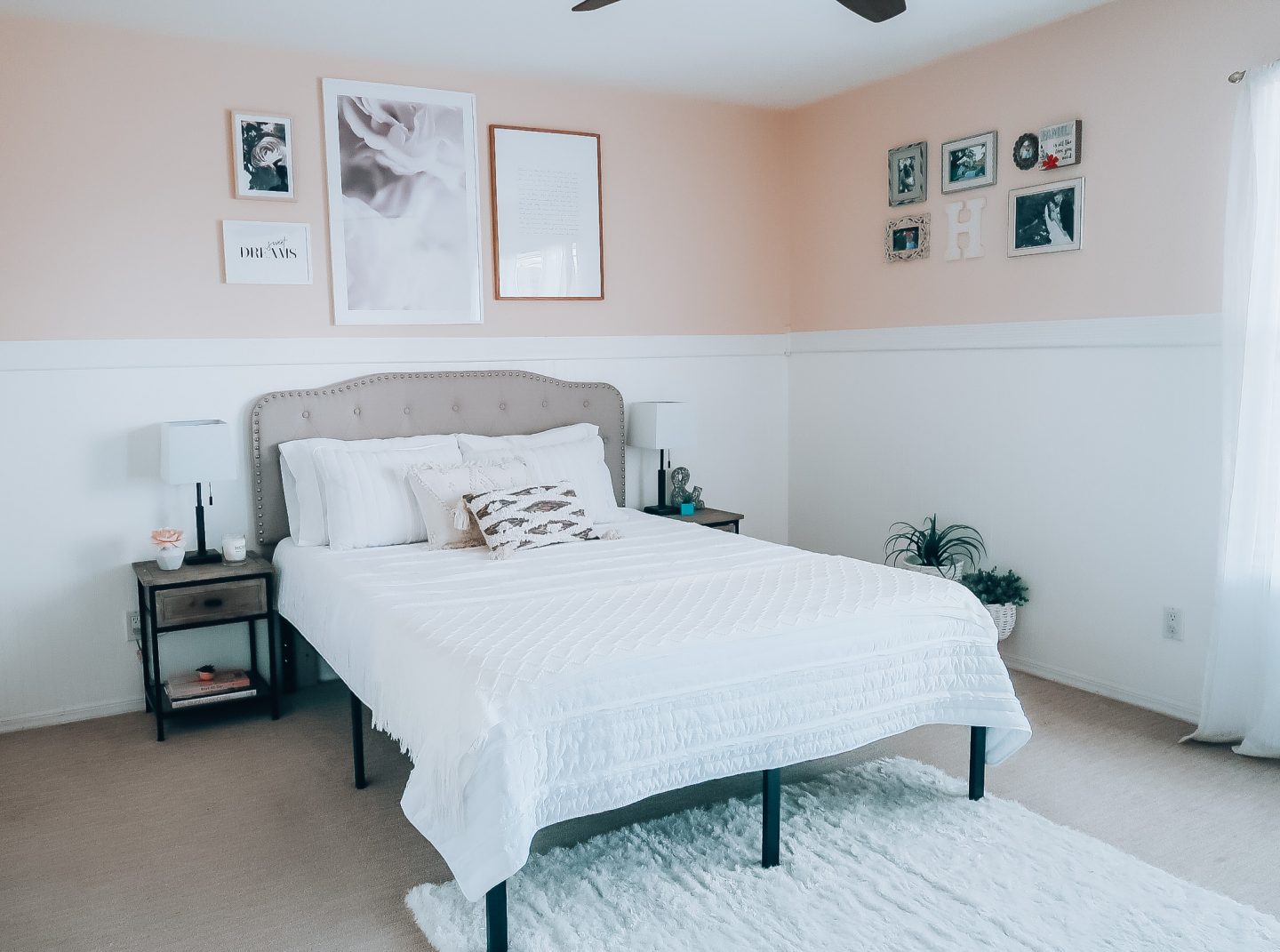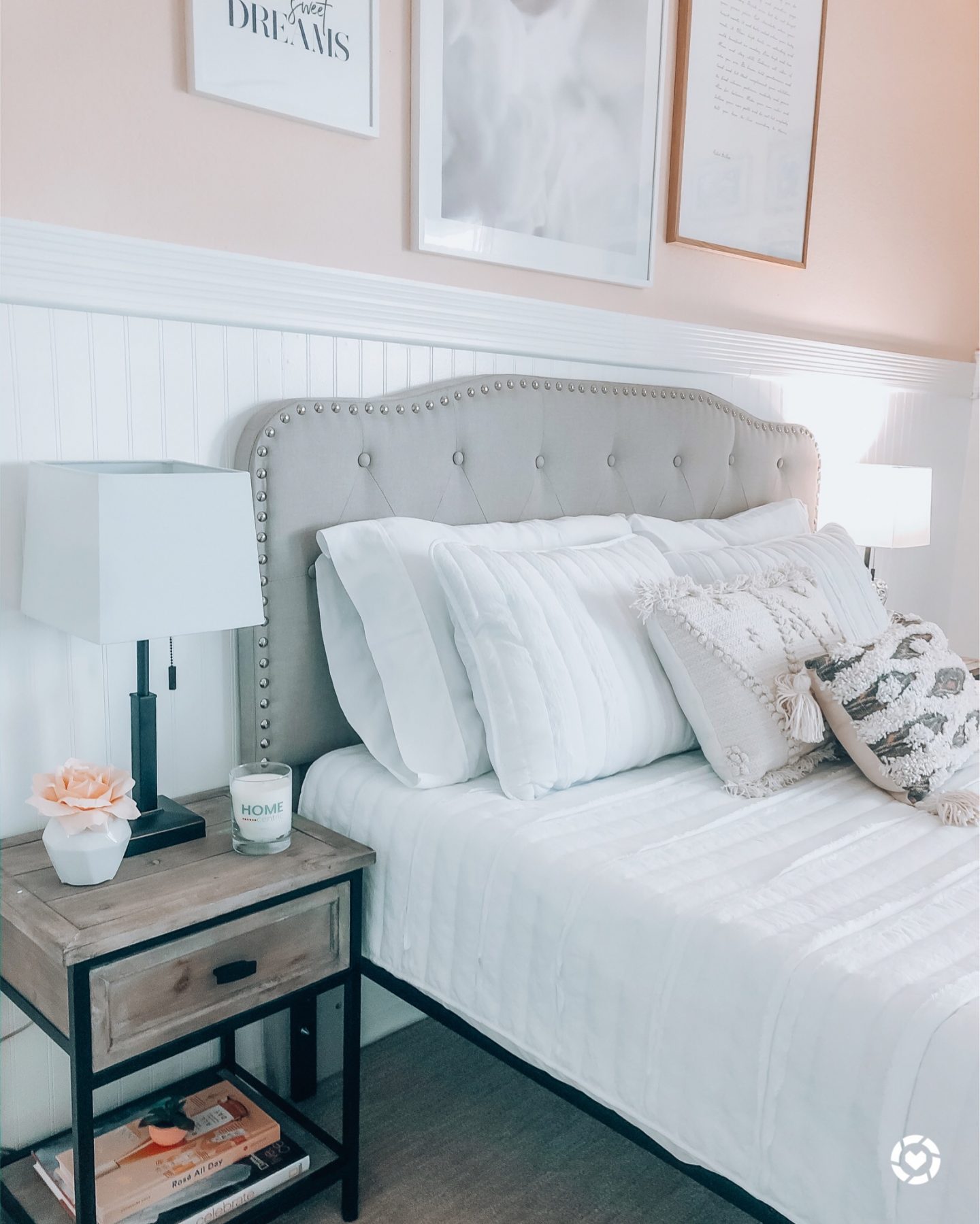 Shop the post

-WorldOfModernMom