Summer is officially over but the weather here in Naples is still over 90 degrees. I'm over summer dresses and flip flops and ready for sweaters, boots and jackets. But with our warm weather year round that can be hard to do. I've mentioned this before and i'll mentioning it again, I love easy/comfortable dresses. This Back Shift Dress from Francescas is absolutely adorable. It has pockets and ties in the back, you can wear it just like that or throw a Ivory Cardigan like I did. This is perfect for a transitional summer to fall outfit. You can throw the cardigan on in the morning and take it off, as the day gets warmer. Francesca's is running a BOGO 40% special right now, the code is on their website.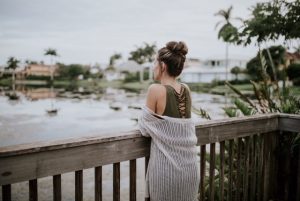 Regular boots can be hard to do here in Florida too, it can be chilly in the morning but by noon, it gets up to 80 degrees. At that point you want to take off all the layers you have on from the morning and get rid of your boots. Open toe booties are my go to during fall season. The ones I am wearing in this picture are from Vici but they are sold out. Charlotte Russe though has a similar pair for a lower price though!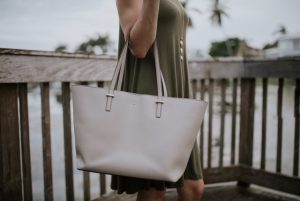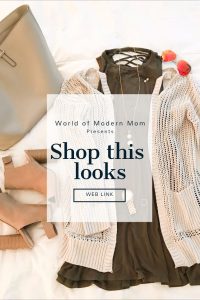 Check out my Shop My Instagram page for a similar style outfit but at a lower price! Also, a similar Tote Bag like the Kate Spade one featured above for 1/3 the price!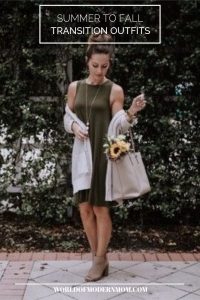 -WorldofModernMom