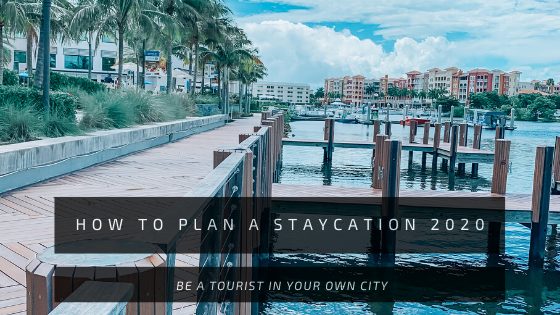 What a year it's been so far! I can't believe we are halfway through 2020. We've all been through a lot lately with no break in sight. So recently Mark, Emma and I decided to venture out for our first vacation or staycation of the year. I think we all felt like we needed it but of course wanted to make sure we were safe! So instead of traveling far we decided to be tourist in our own city!
How to plan a staycation?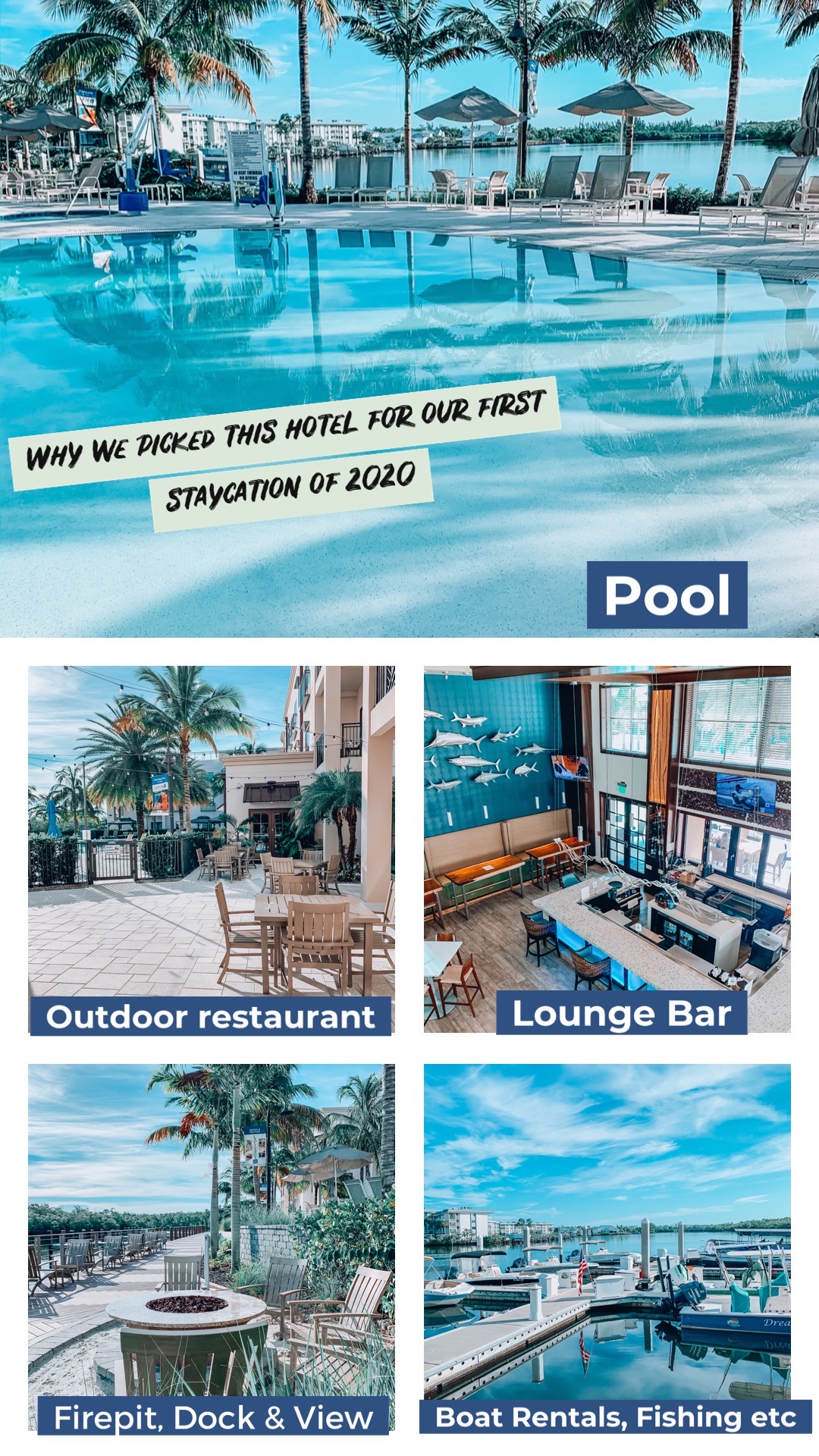 First, we decided on budget! This very important! Once we had a budget in mind, we started looking for a place in town that would make us feel like we were away and could relax.
In my opinion this can be anything your family is into, you could do camping, airbnb rentals, resorts or even house sit or just take a few days off and stay home!
We decided to do a resort or hotel but a place that offered amenities to keep us busy so that we could forget we were still in our own town. This hotel did that, it had a restaurant and bar on premises, a resort style pool, offered boat or charter rentals and had a great dock by the bay to relax after a long day at the pool! The other great part was it was very close to a busy part of town, full of restaurants, bars, shopping centers etc!
2020 VACAY Must Brings!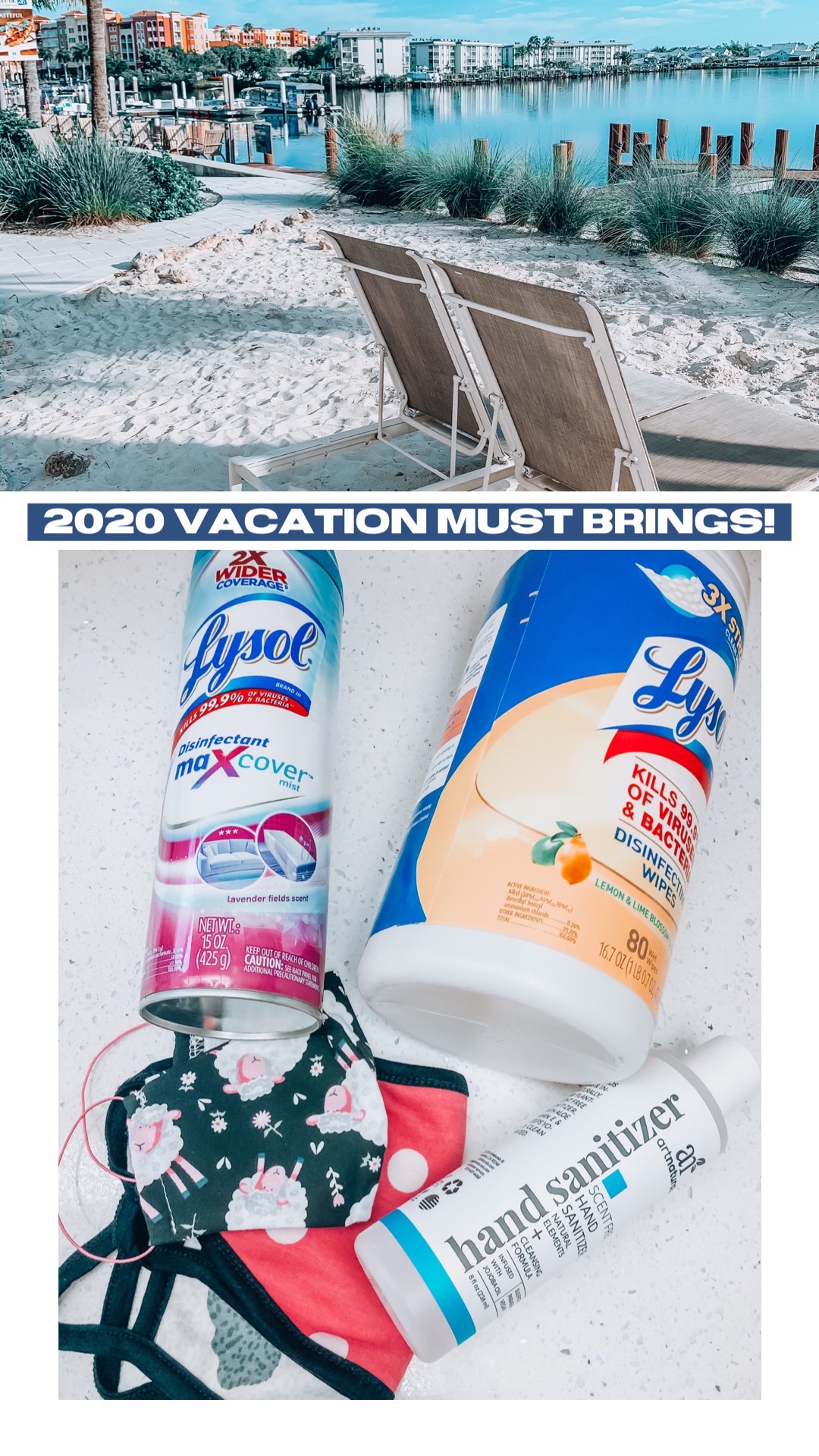 Once we booked the place, we had to keep our eye out for disinfecting wipes and/or spray and hand sanitizer because that's a 2020 travel must bring with the coronavirus still being a big issue! We also brought masks and always carried both of our masks and hand sanitizer everywhere we went.
Once we checked in and got to our room we sprayed and wiped everything down before unpacking and during our 4 days stay, we did not have housekeeping come in to eliminate any exposure. Since our trip I will mention that Emma is now in a habit of brining her own small hand sanitizer every time we go out and is very adamant about using it!
Why Staycation
You might be asking yourself why risk you and your family getting the virus for a staycation?? But to us it's important to get away, I feel like our souls need it! Like I mentioned before this has been a crazy year for everyone and I don't think locking ourselves in our homes would be okay for our mental state however if we practice caution, we can still continue to live a happy life while staying safe! Anyway, that's my opinion on it and it might not be for everyone and that's okay!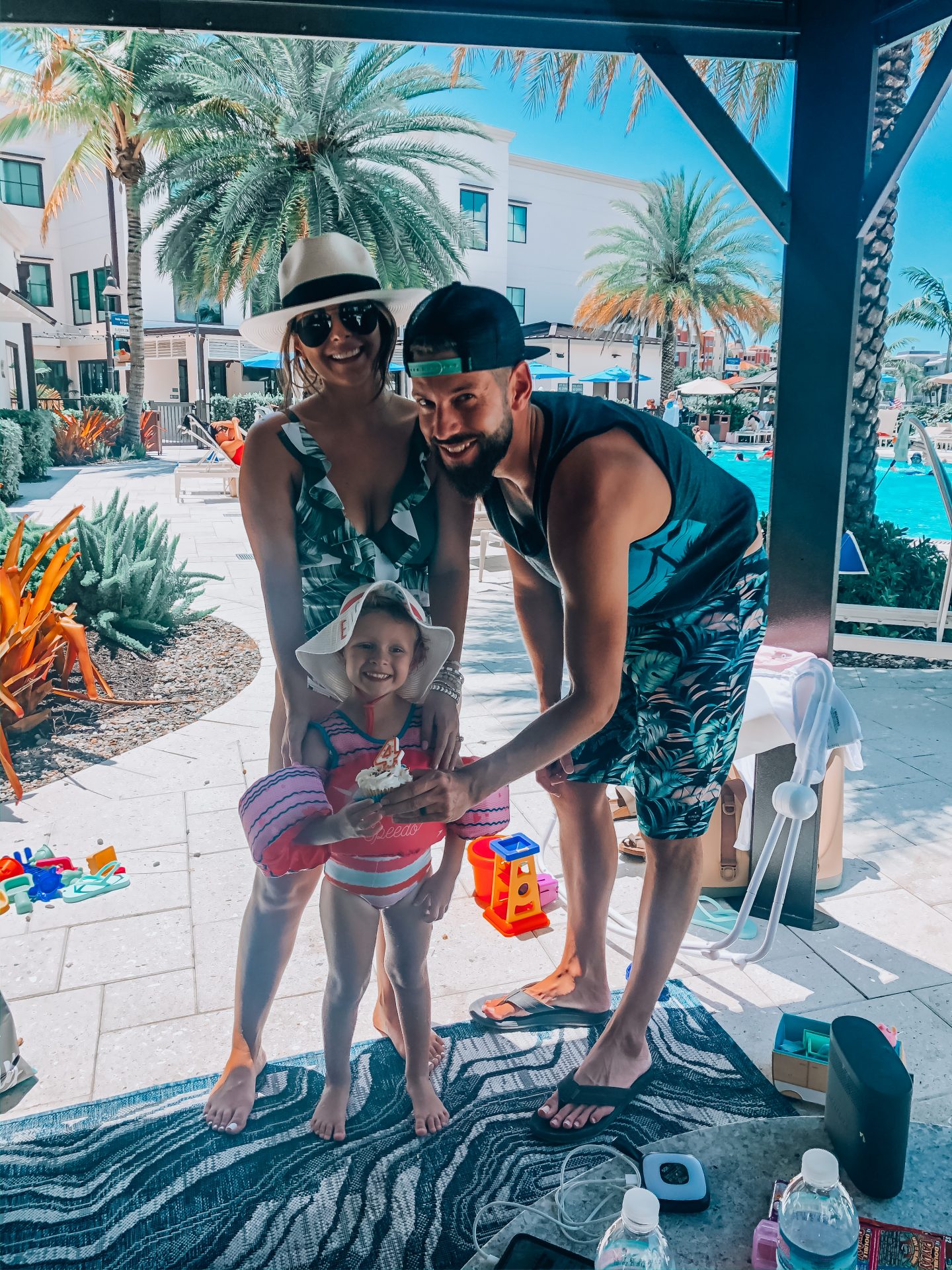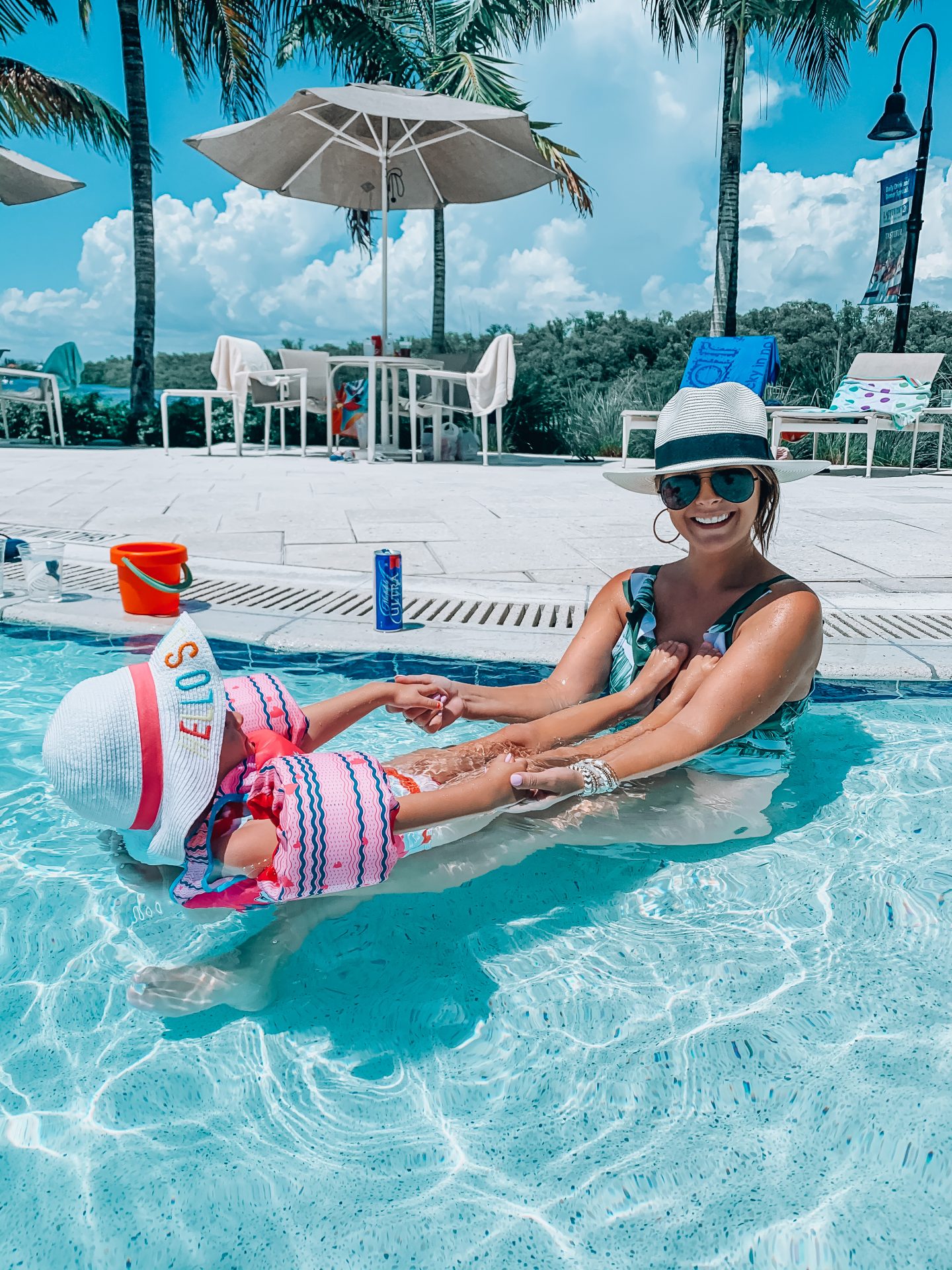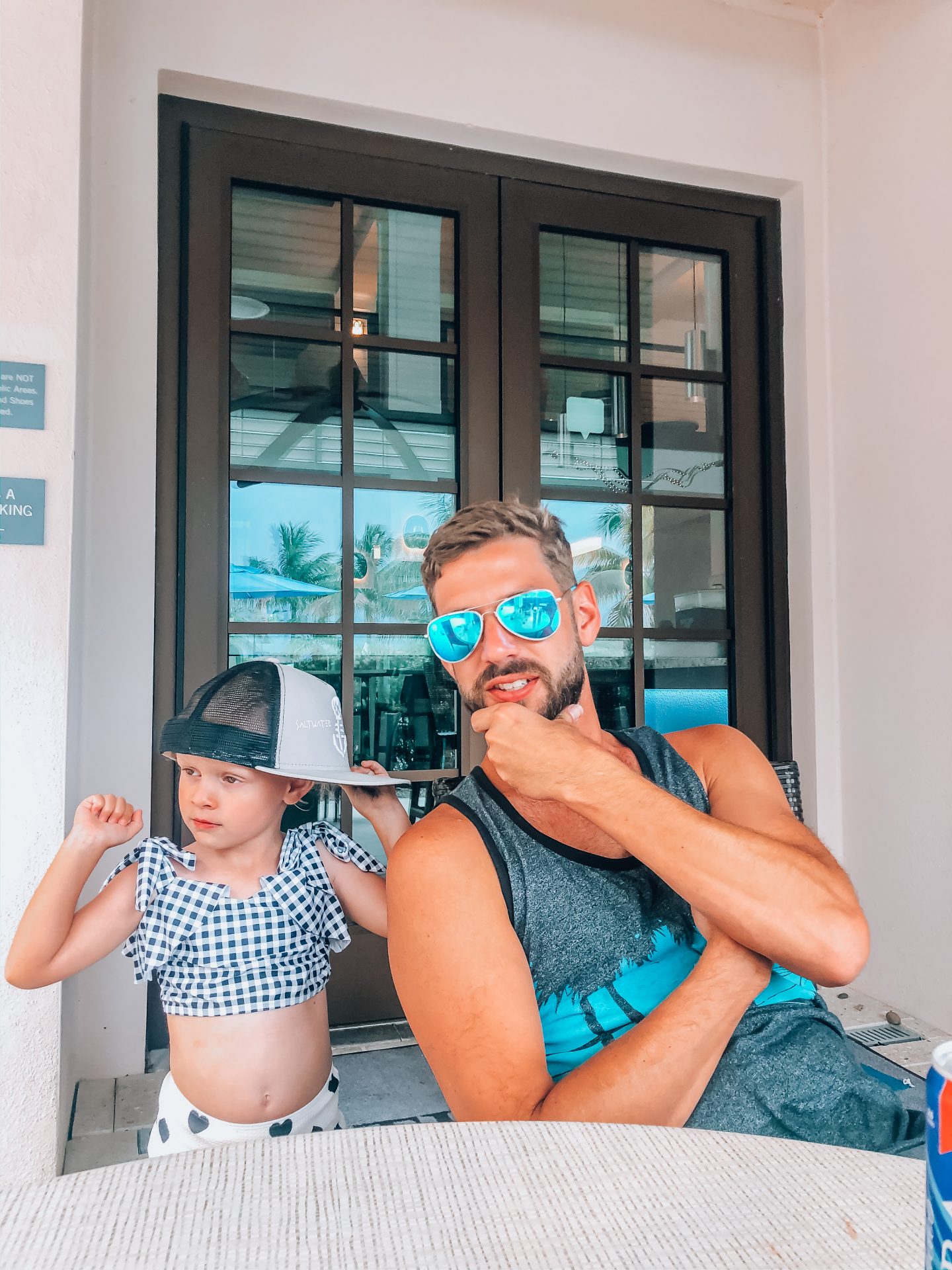 Shop the Looks
This might be the only reason you're actually reading this blog! Haha so if it is, I'll get right to it! I know I shared a lot of these looks on my Instagram Stories during our trip, however I didn't link them all as I wanted to be present with my family while on our trip as much as I could! So here I'll be sharing all the links and any discounts codes available!
Side Slit Maxi Dress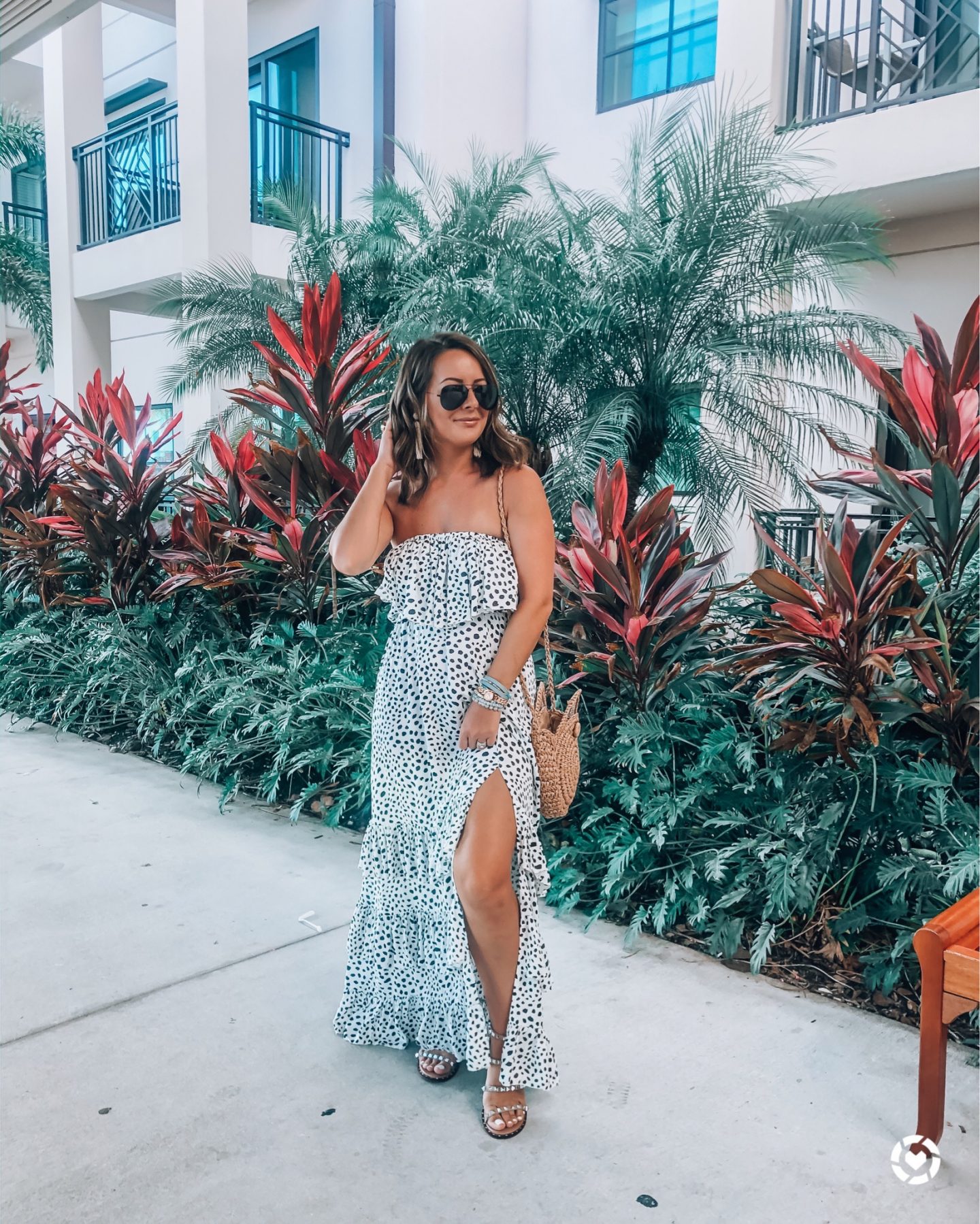 Shop the look

Floral Romper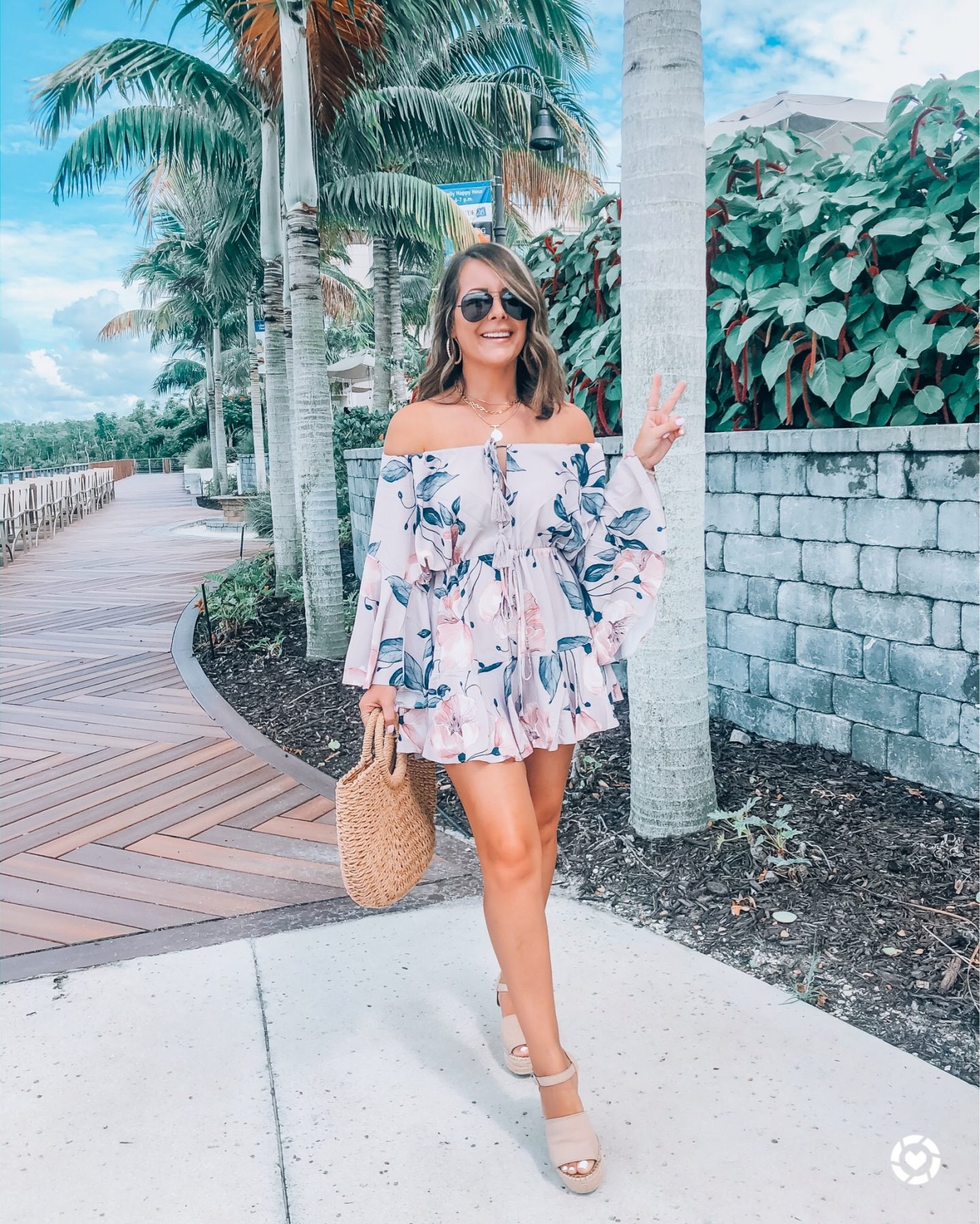 Shop the look

One Piece Swimsuit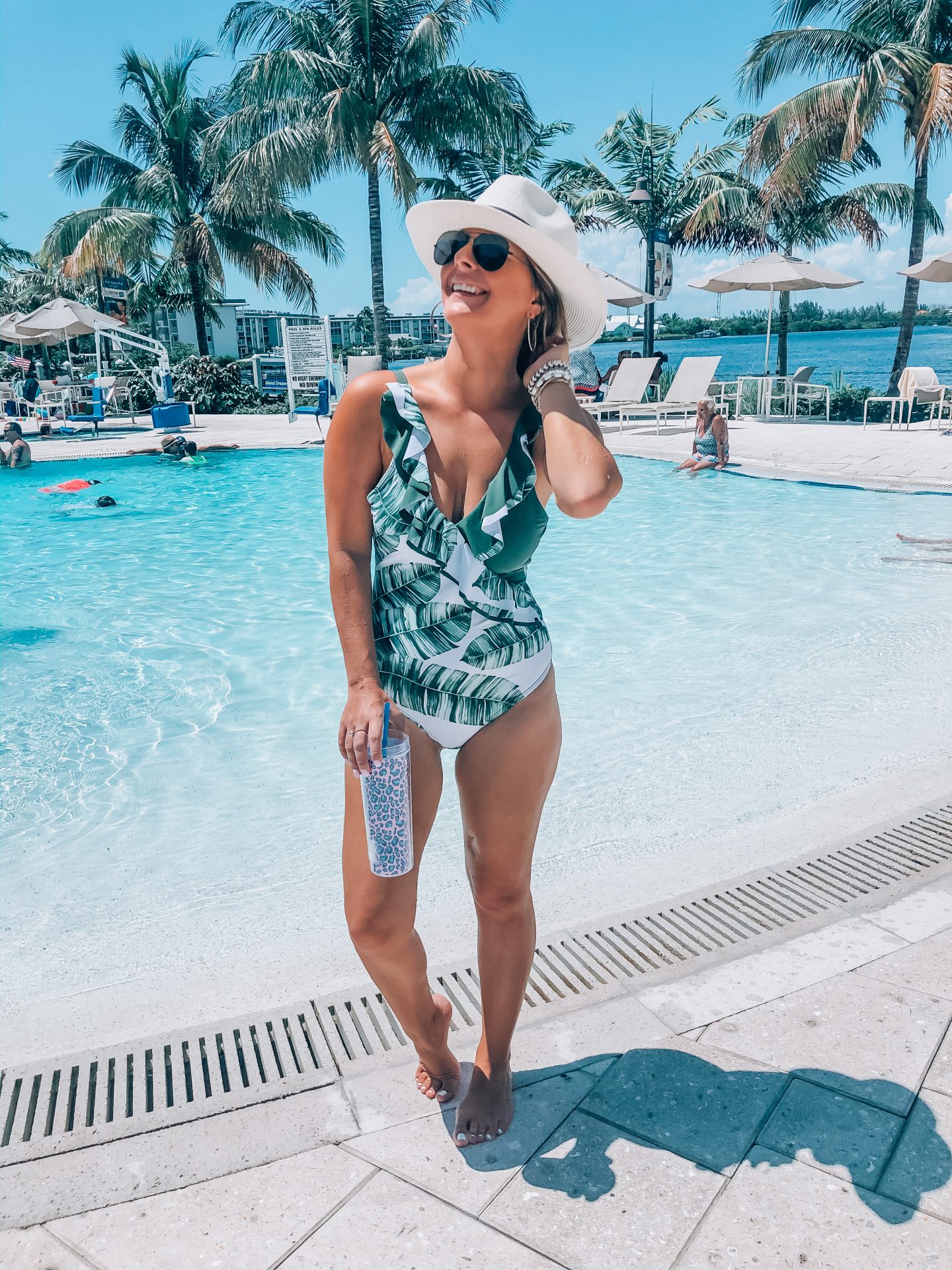 Shop the look

Swim Coverup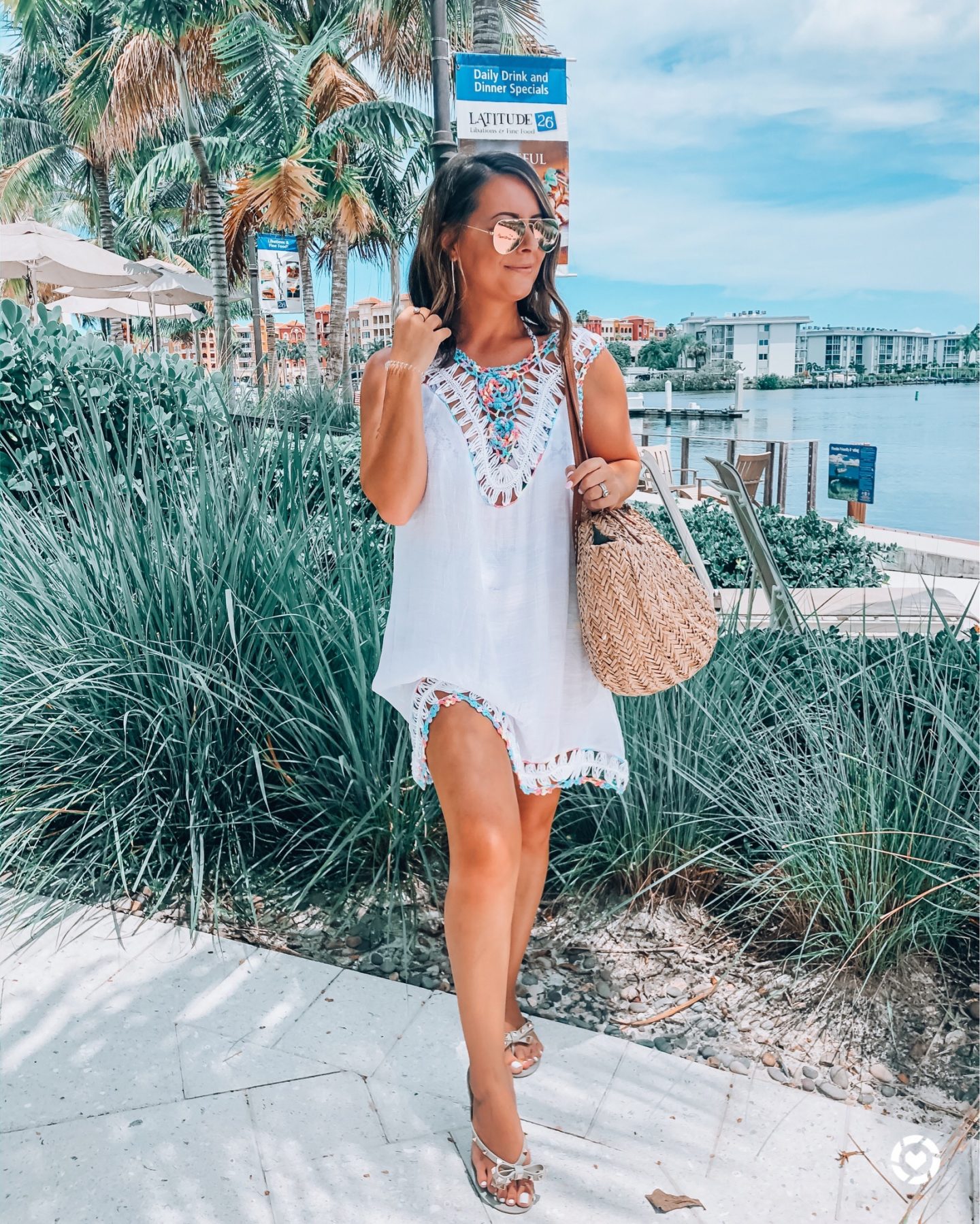 Shop the look

Red Dress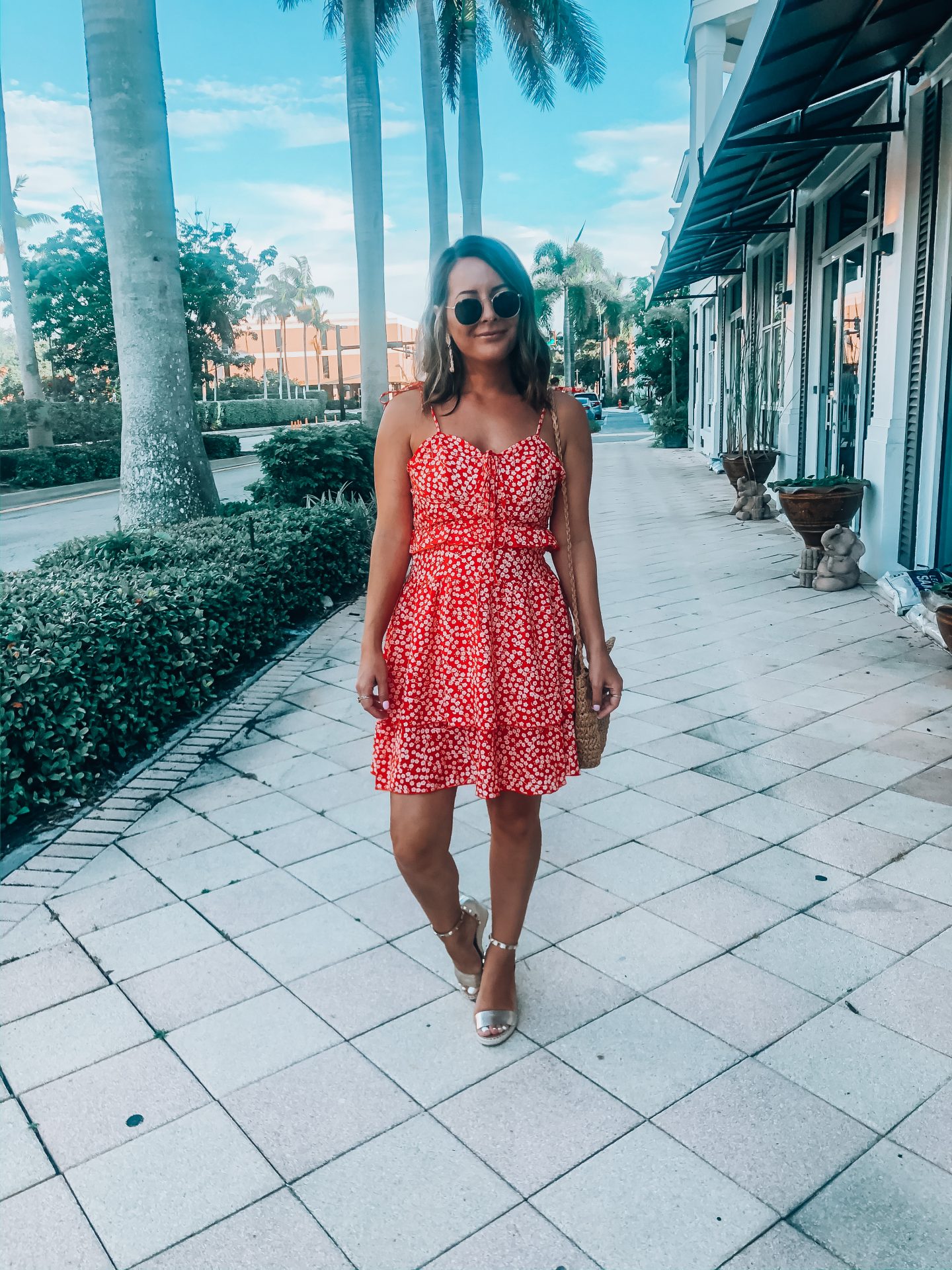 Shop the look

Hope you enjoyed this blog post! Thank you for stopping by 🙂
-WorldOfModernMom