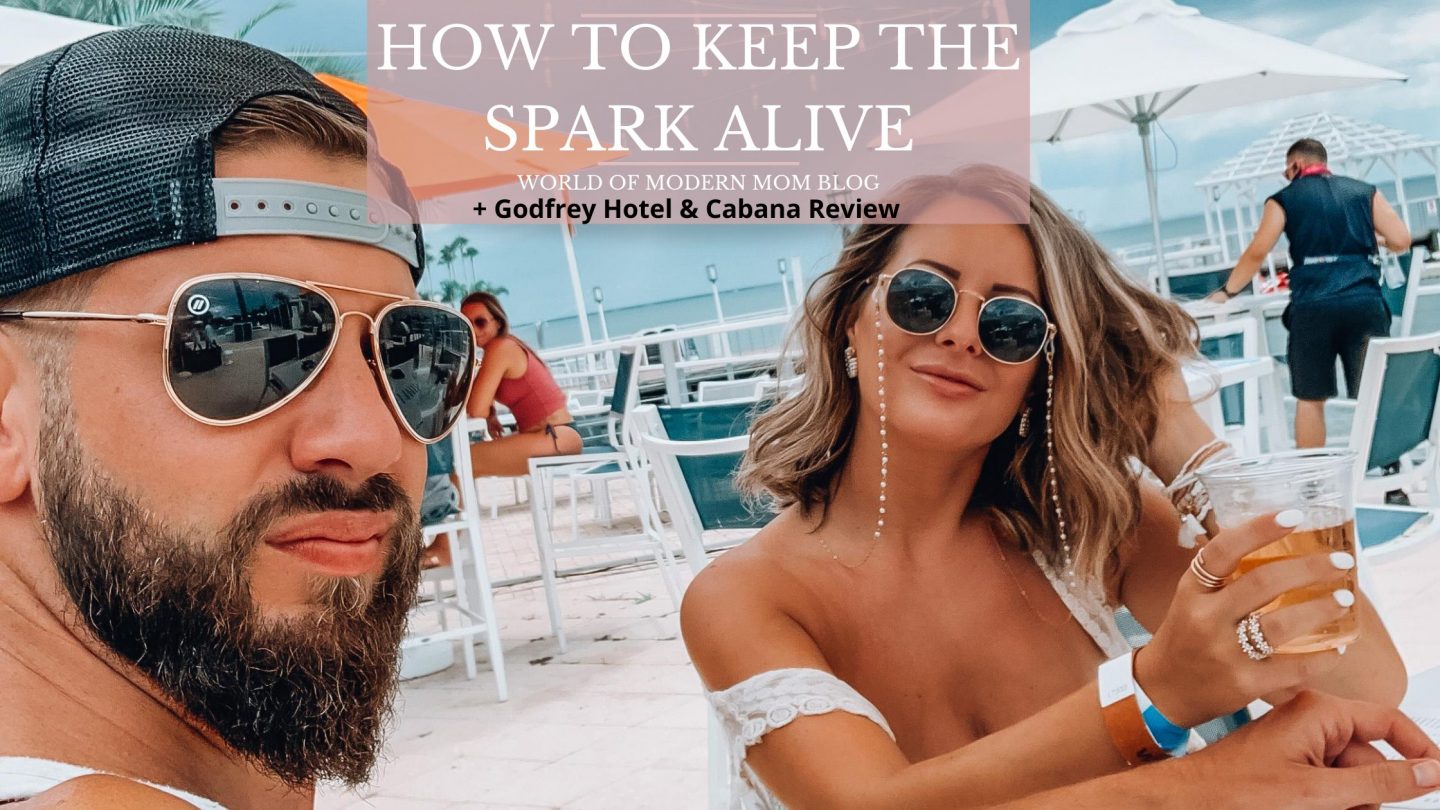 Keeping the Spark Alive
Since today is our 8 year anniversary and we recently stayed at The Godfrey Hotel & Cabanas in Tampa for a couples getaway I thought of putting together a short blog on how we keep the spark alive and why our alone time is so important to us.
Mark and I've been together for over 13 years now, we started dating in high school, right after senior prom to be exact and we've always enjoyed our time together. We've traveled the world, dated through college and had 2 weddings, one here and one in Albania where I was born.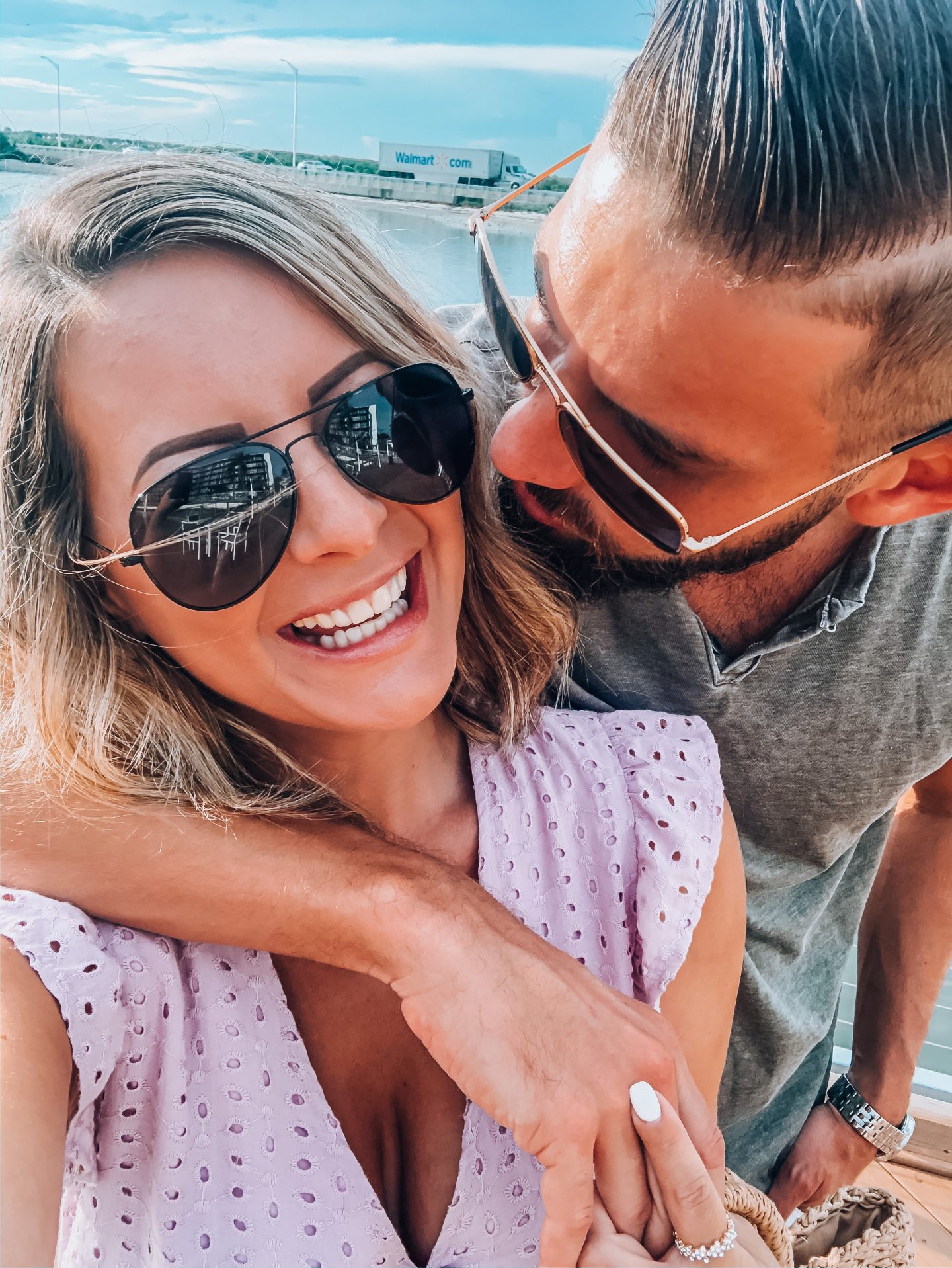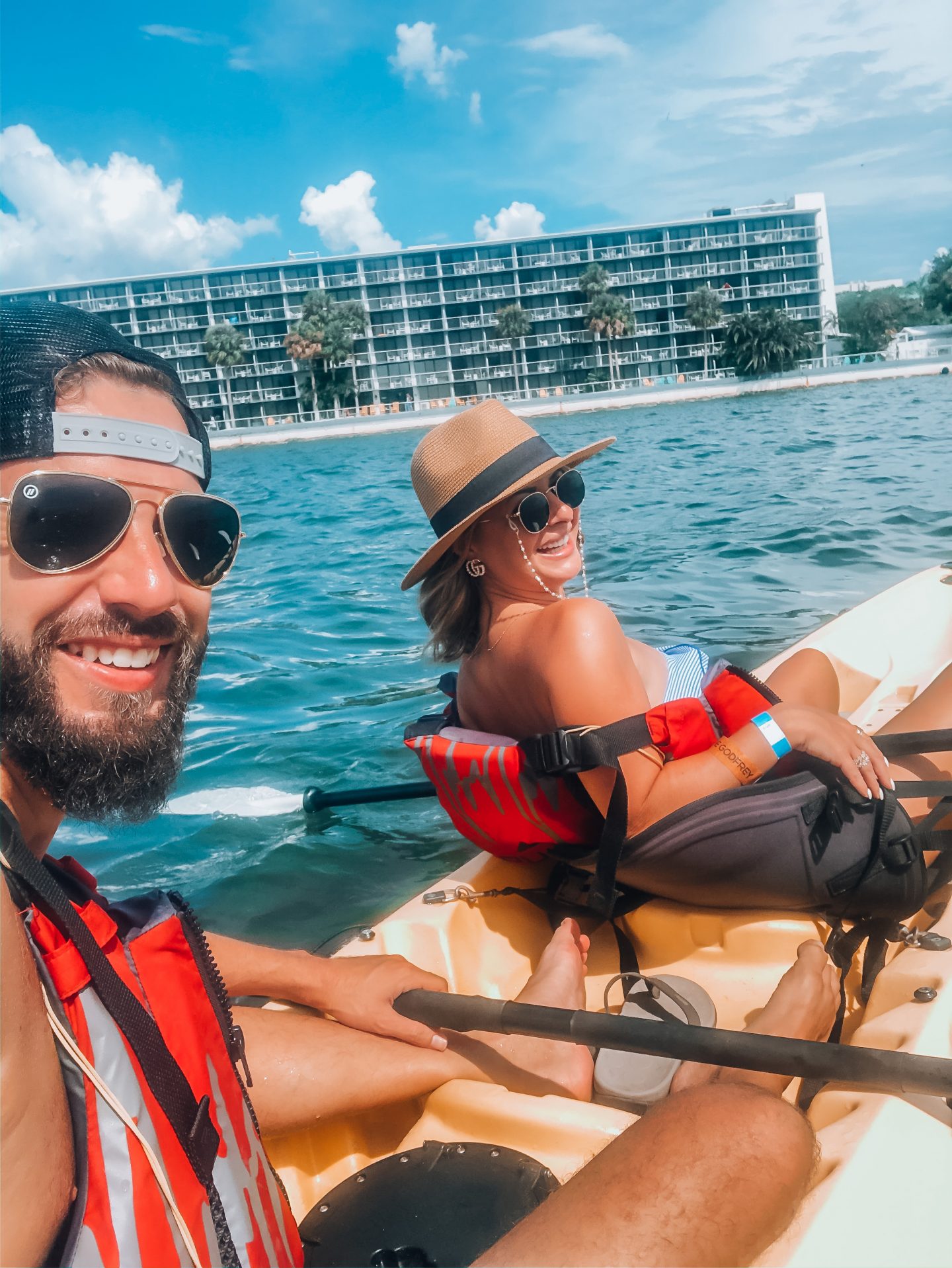 Since dating so young we've always had a passion for travel and exploring so thats been something very important to us. At least once a year we try to take some time to be together, alone. We try to have at least 1 date night a week and some type of vacation getaway just the two of us.
This has always helped us reconnect, leave the stress behind and enjoying being alone and having fun together. Every time we come back we feel stronger as a couple and our household feels stress free.
Being alone we have time to be kids in love again. We laugh so hard our cheeks hurt and create some new memories together we will aways cherish. So to us, thats how we keep the spark alive, taking time to be together and alone and create new memories!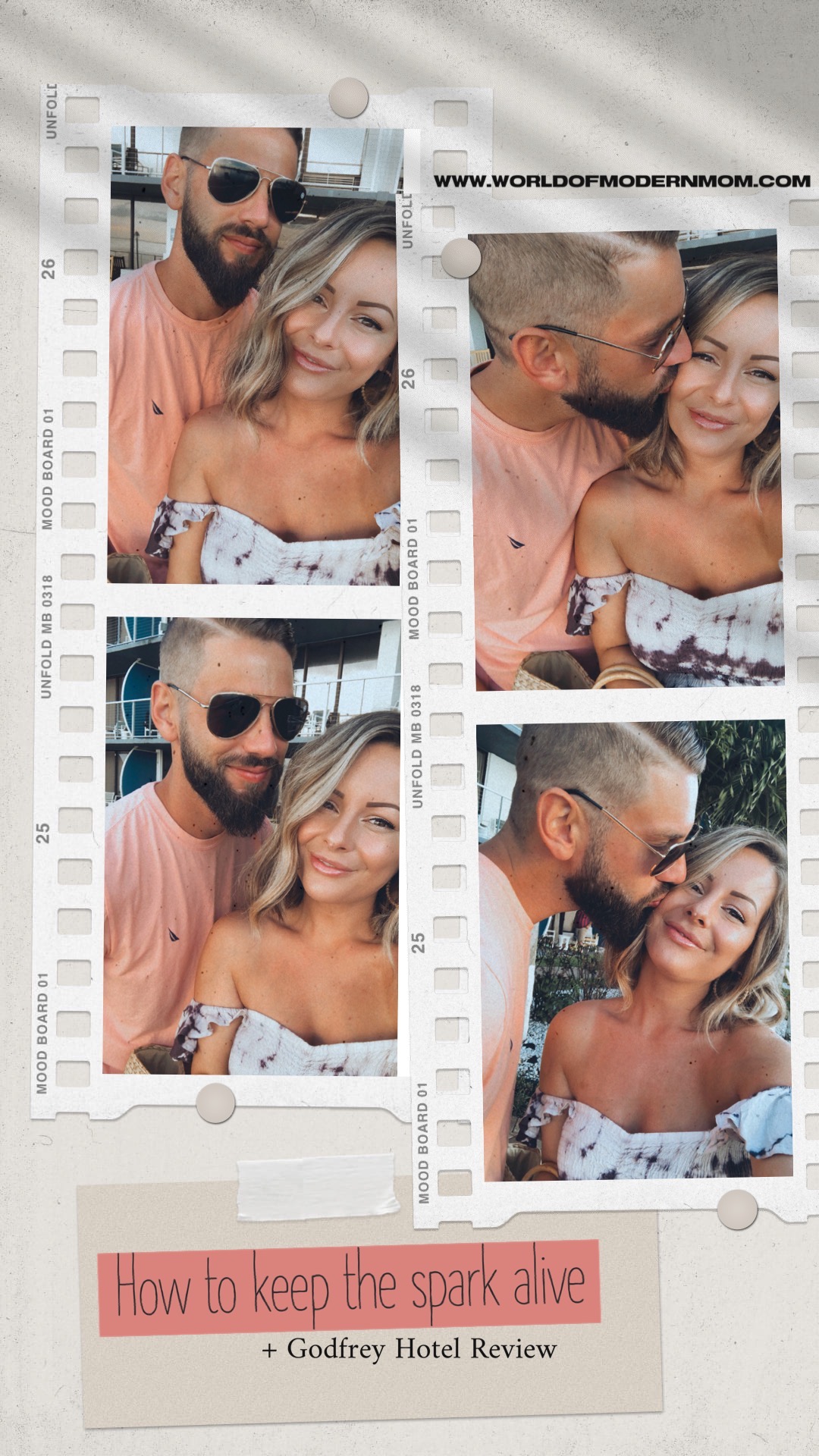 The Godfrey Hotel Review
Last month we decided to drive to Tampa for short weekend getaway at the Godfrey Hotel and Cabanas. We couldn't have picked a better place. The location of the hotel was amazing and every room on the bay had such an amazing view of the sunset daily! Across the resort is also a very popular restaurant on the bay which has a beach feel, with a big sand area which was also fun to experience.
The hotel had so many fun activities to do around the resort. They had complimentary bikes that were included with your resort fee that you could ride around the bay, 1 family style pool and connected to WTR which was an experience of its own. This is one of the hottest pool bar restaurants with a DJ every weekend, private cabanas and bottle service in Tampa. The best part was they were very clean and enforced social distancing and wearing masks as you walked around.
The other exciting part about the hotel was since it was on the bay it had water activities available. You could kayak, paddle board or rent a boat for an excursion.
Below I've included some photos of the hotel.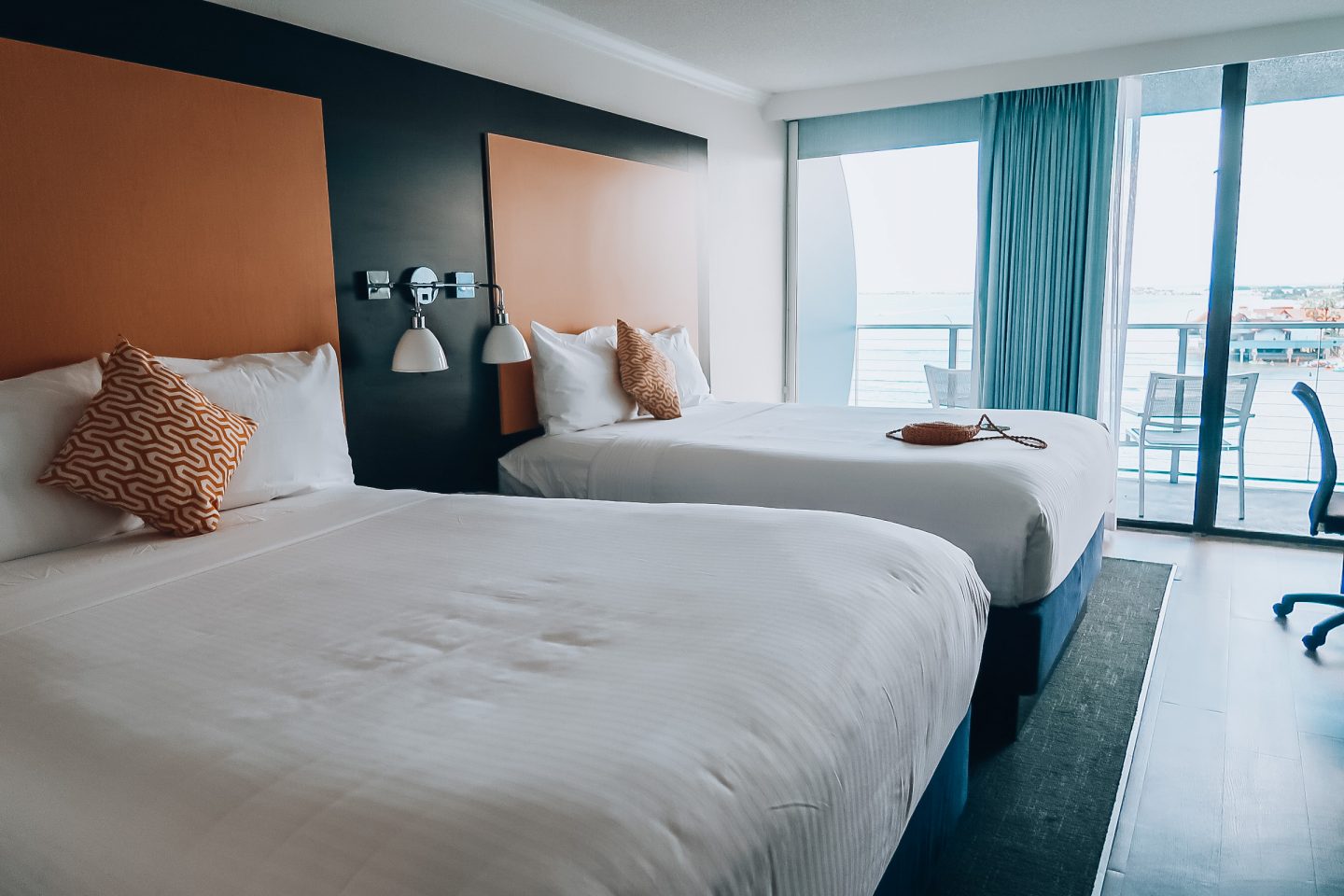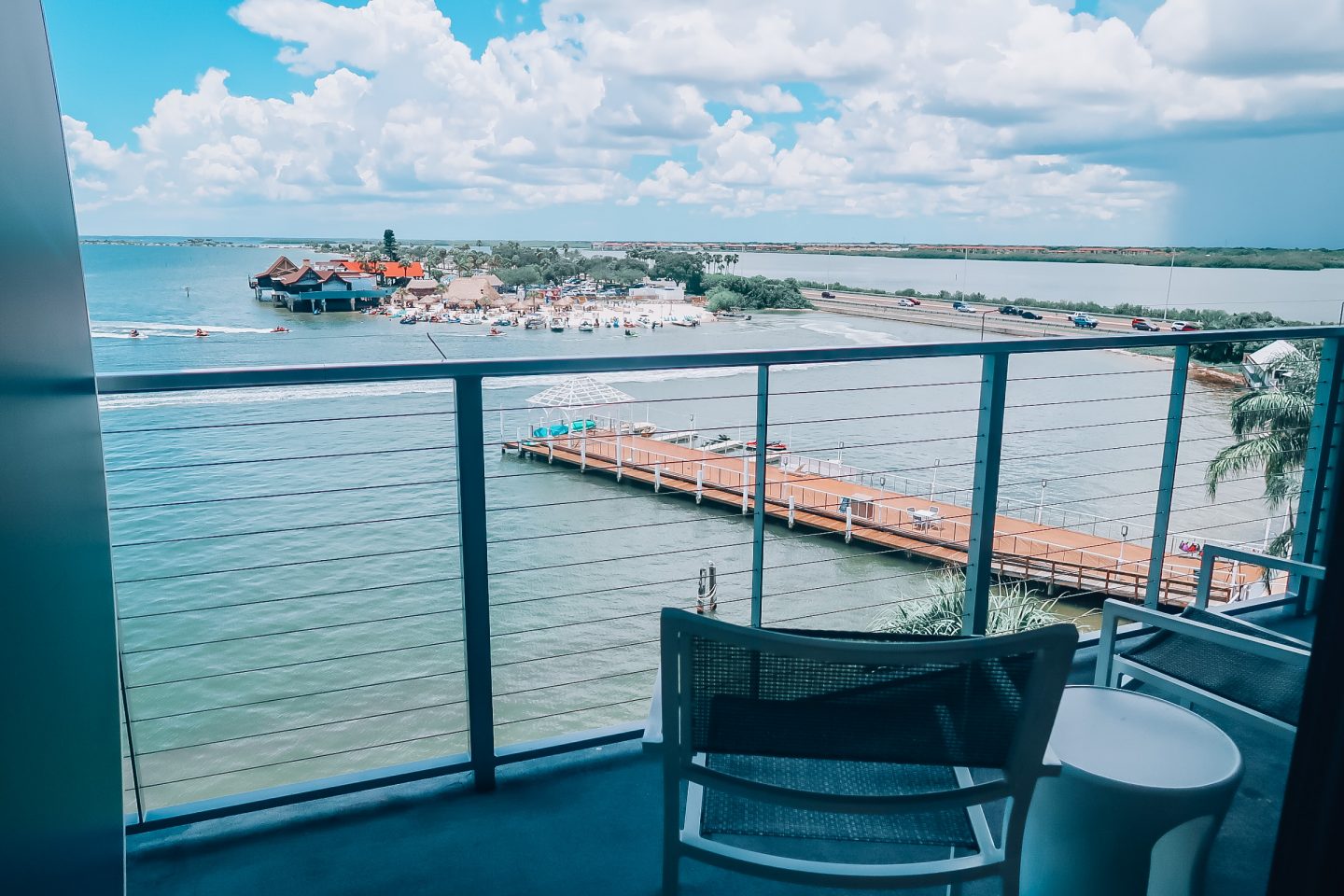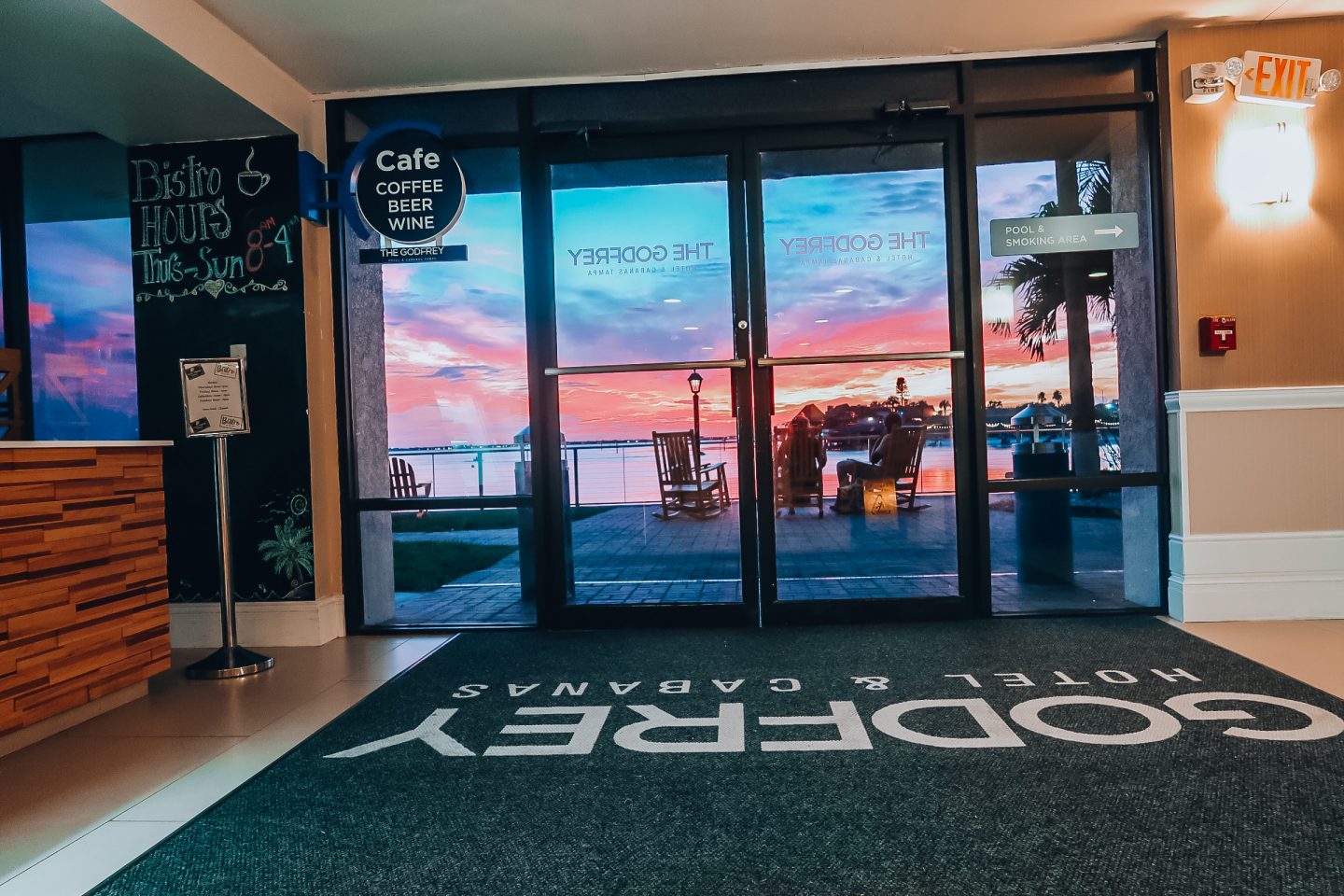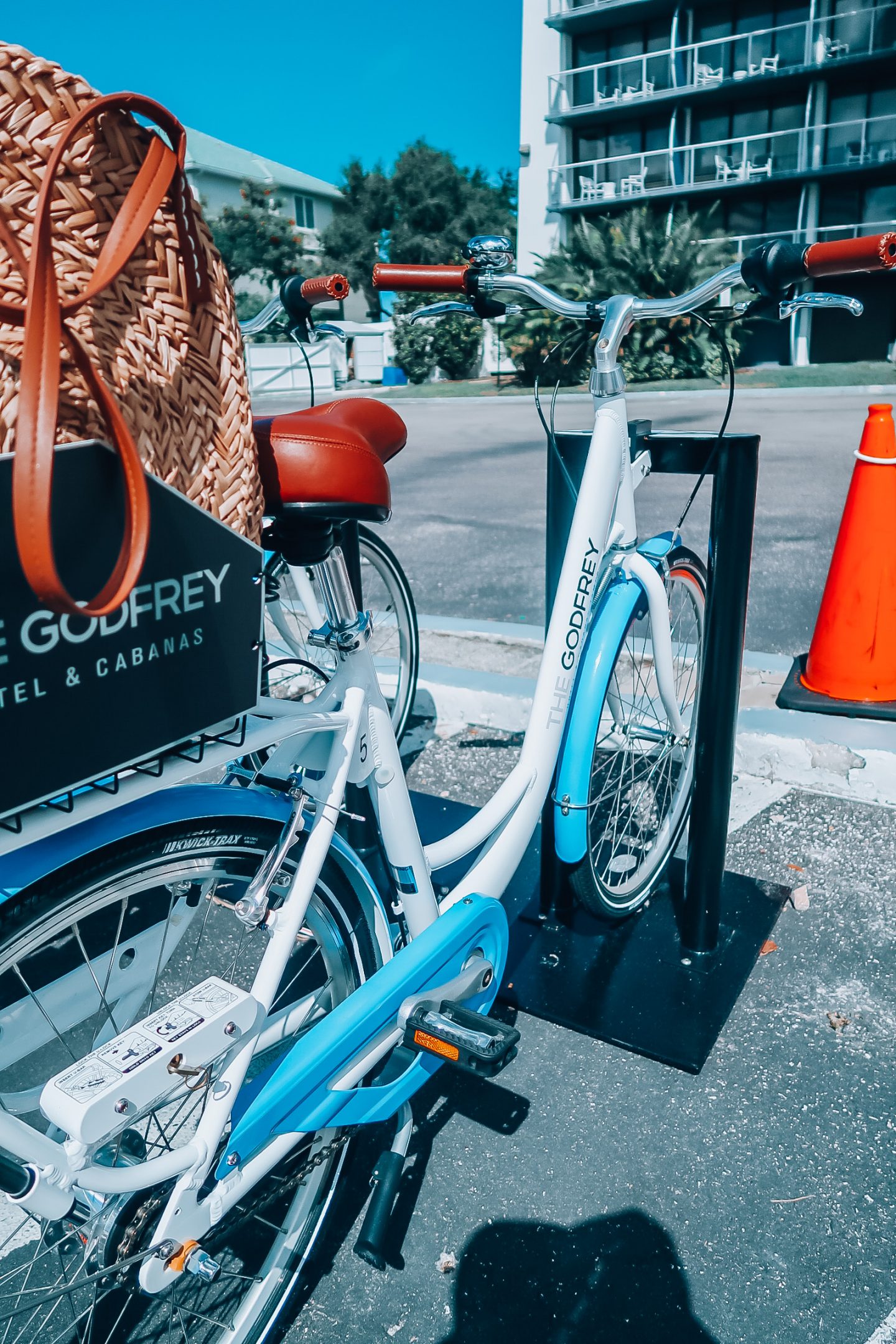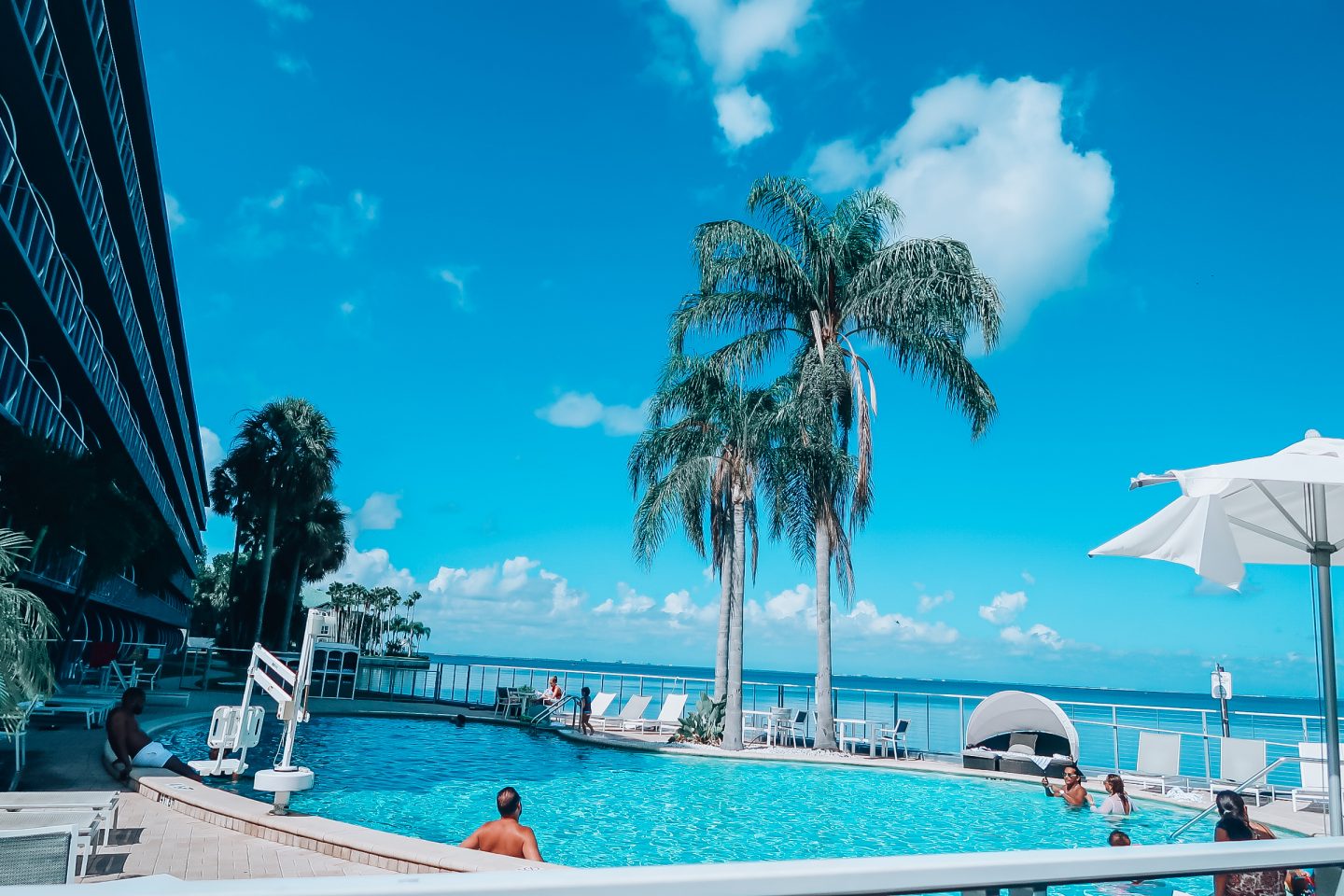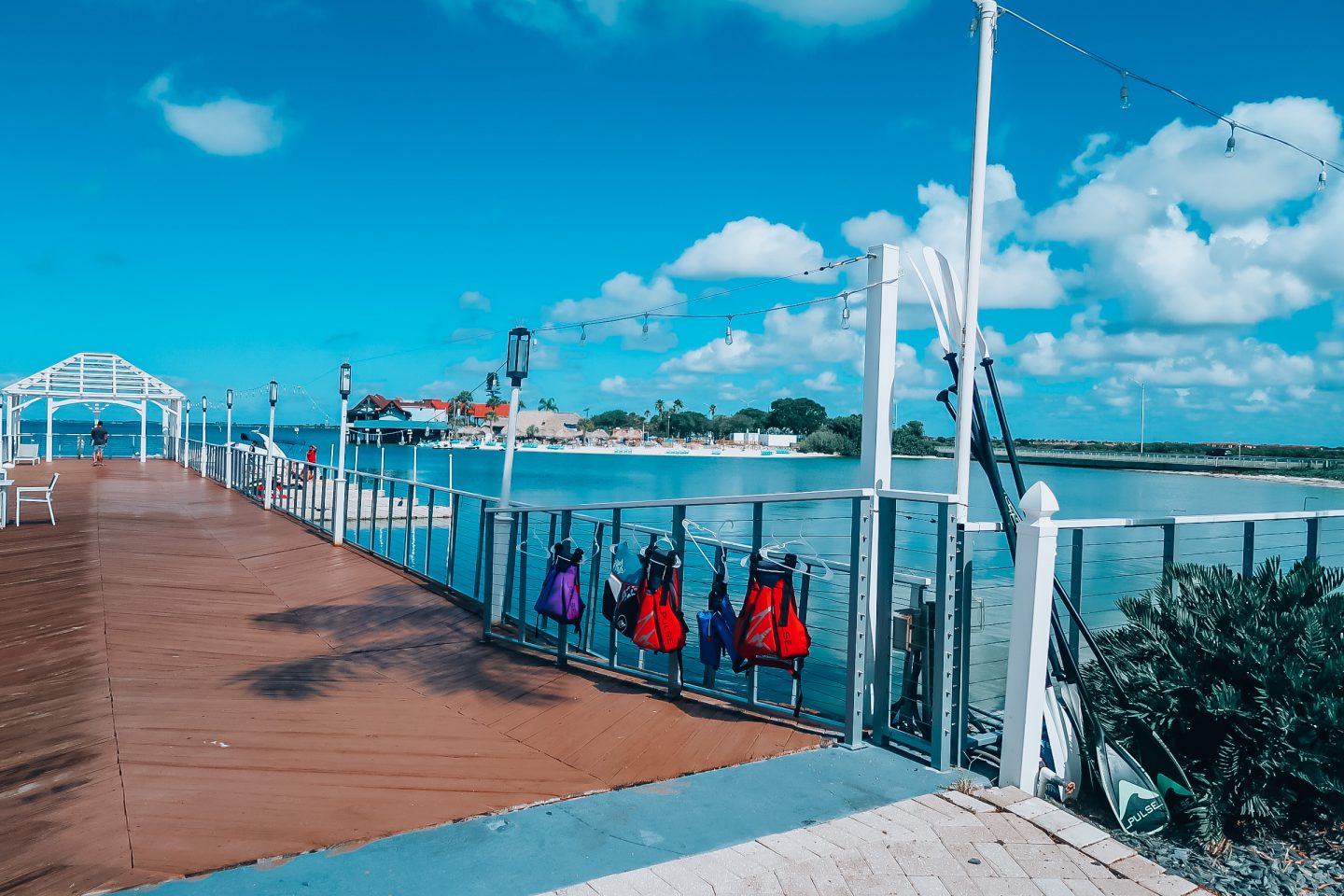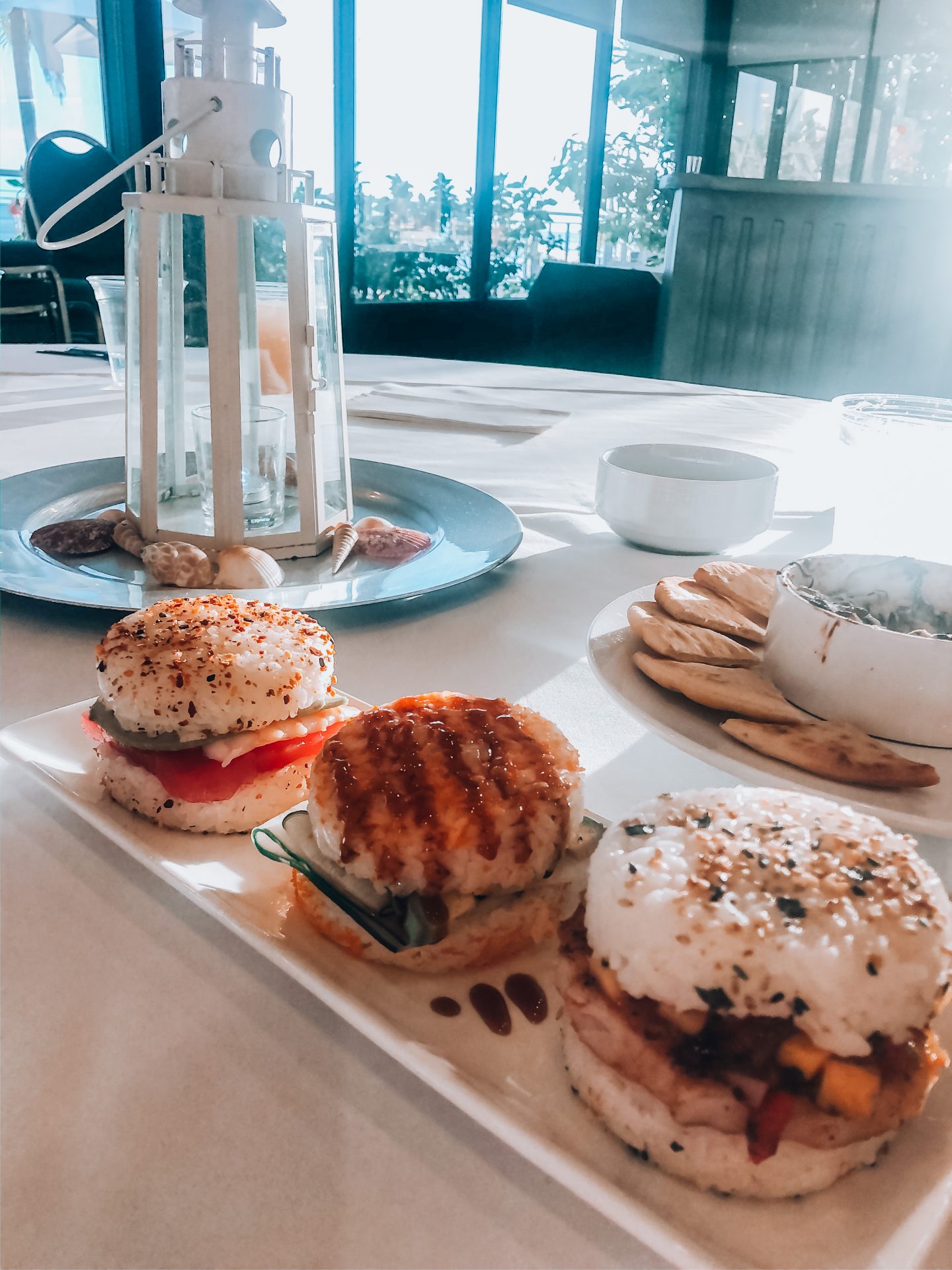 Shop the looks
Sharing some of my looks from the weekend below. One of my favorite accessories from the weekend was definitely my sunglass chain which eliminated one less thing to have to dig out of my purse. The great thing is if you wanted to you can use the chain as a mask chain too!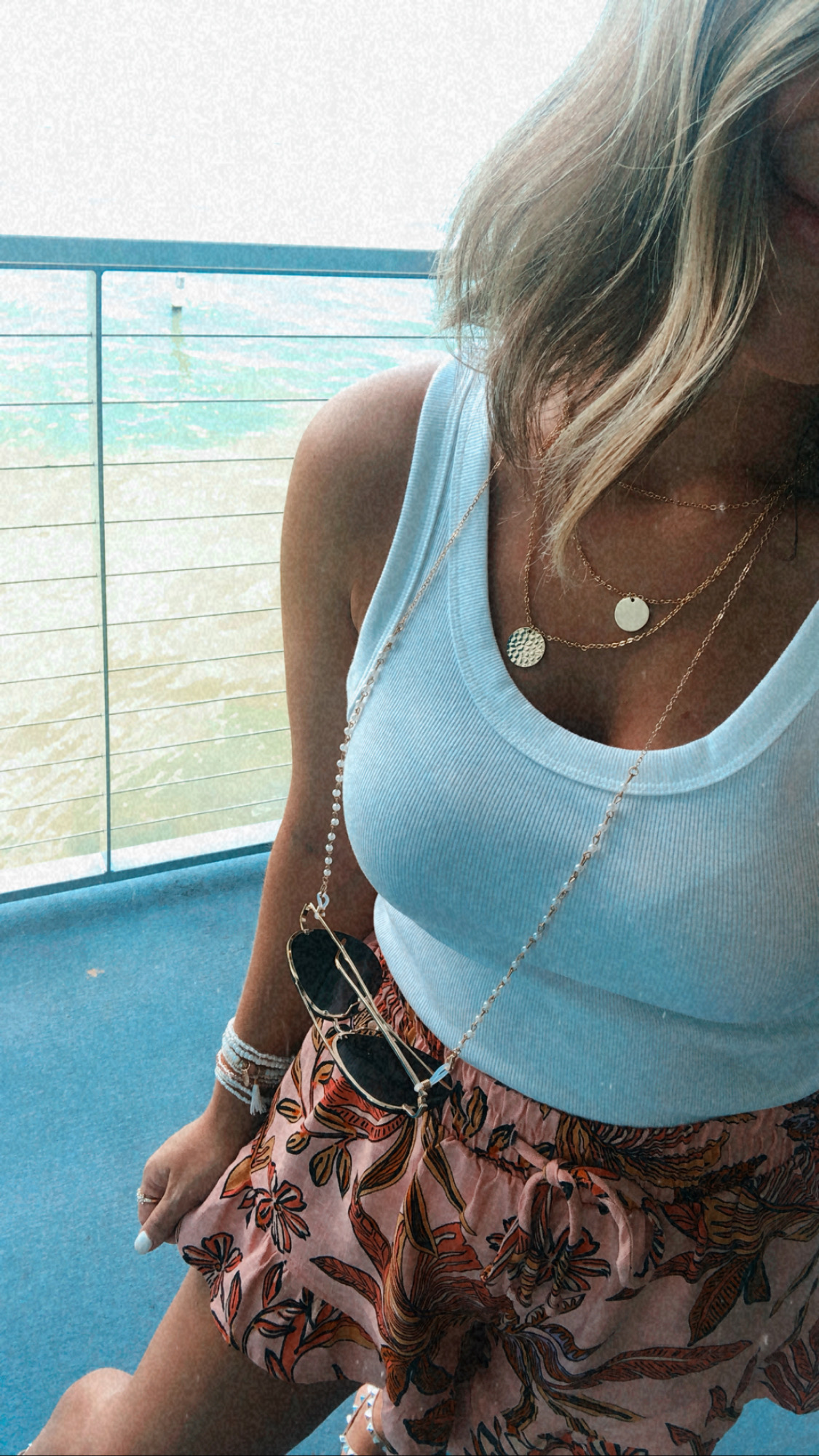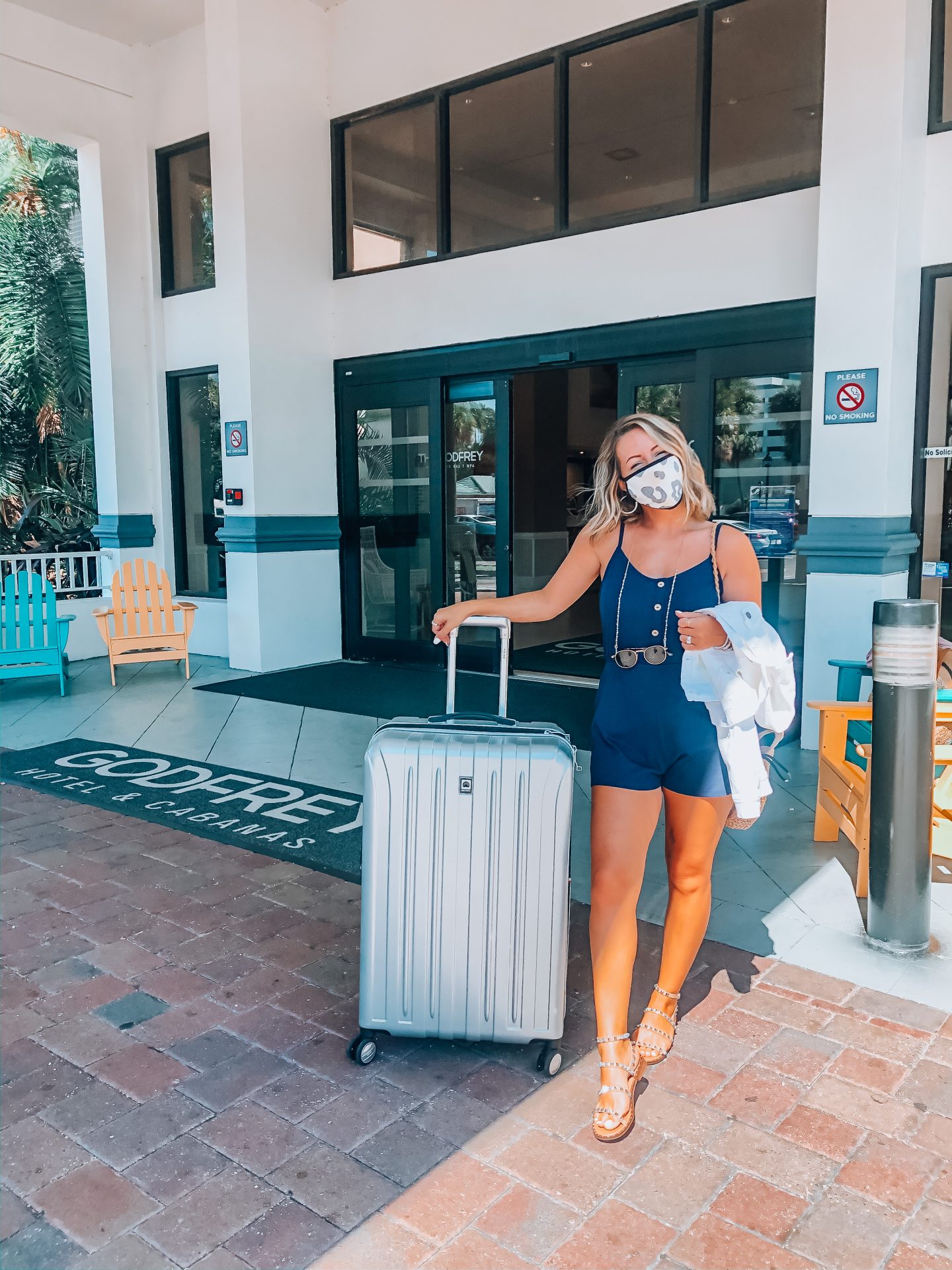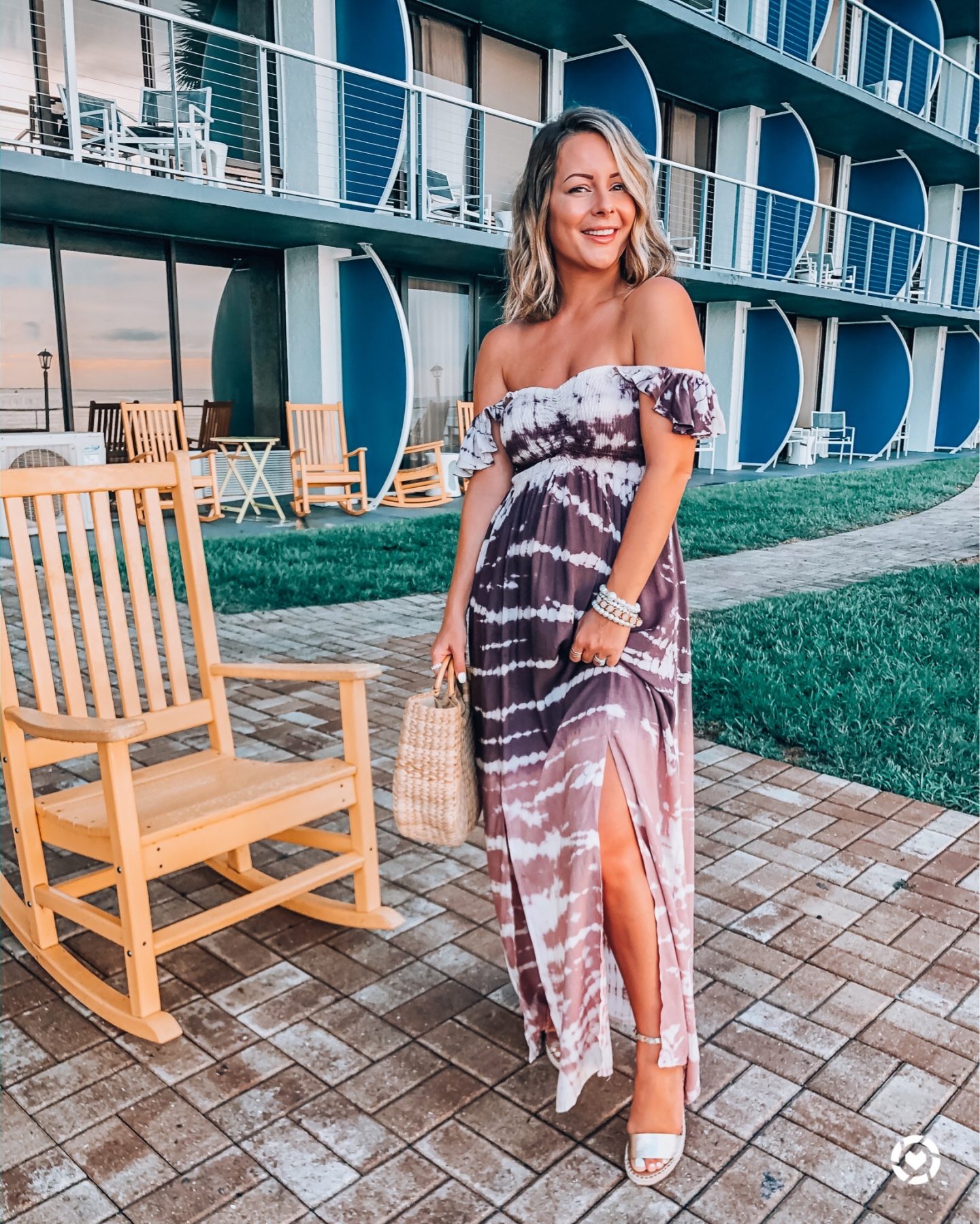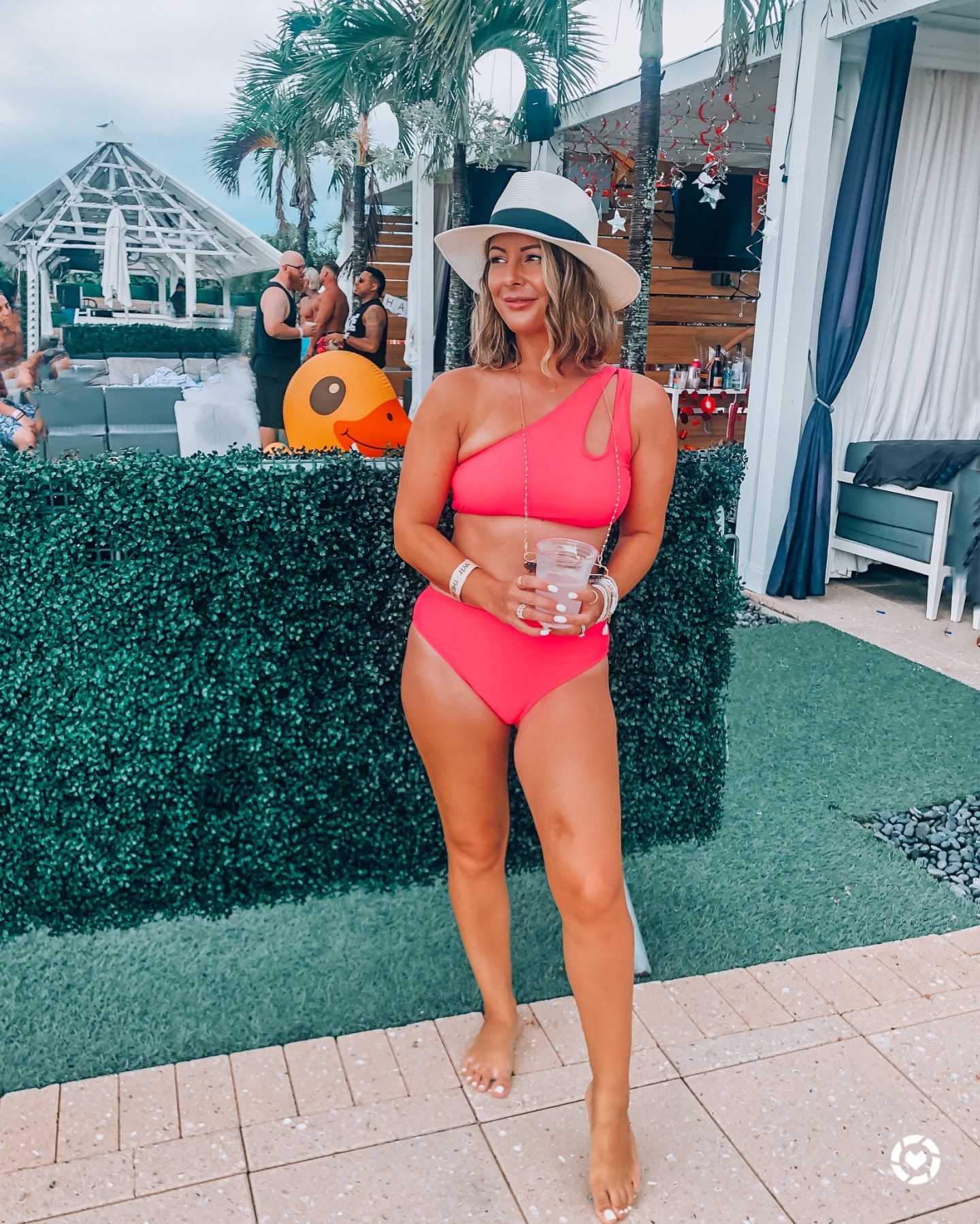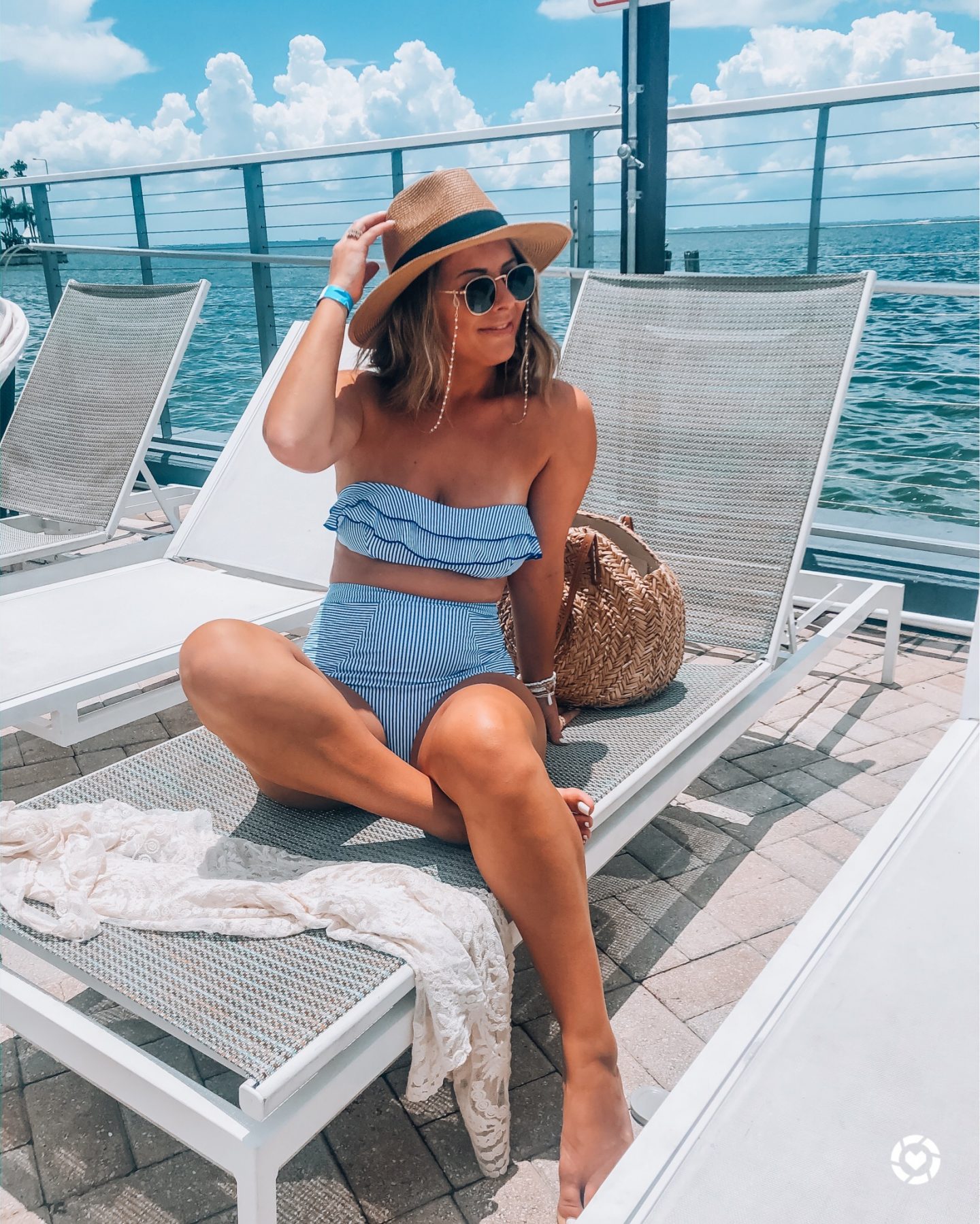 Hope you all enjoyed this blog post. If you have an questions on The Godfrey Hotel please don't hesitate to ask and if you're looking for your next couples getaway, I would definitely recommend it!