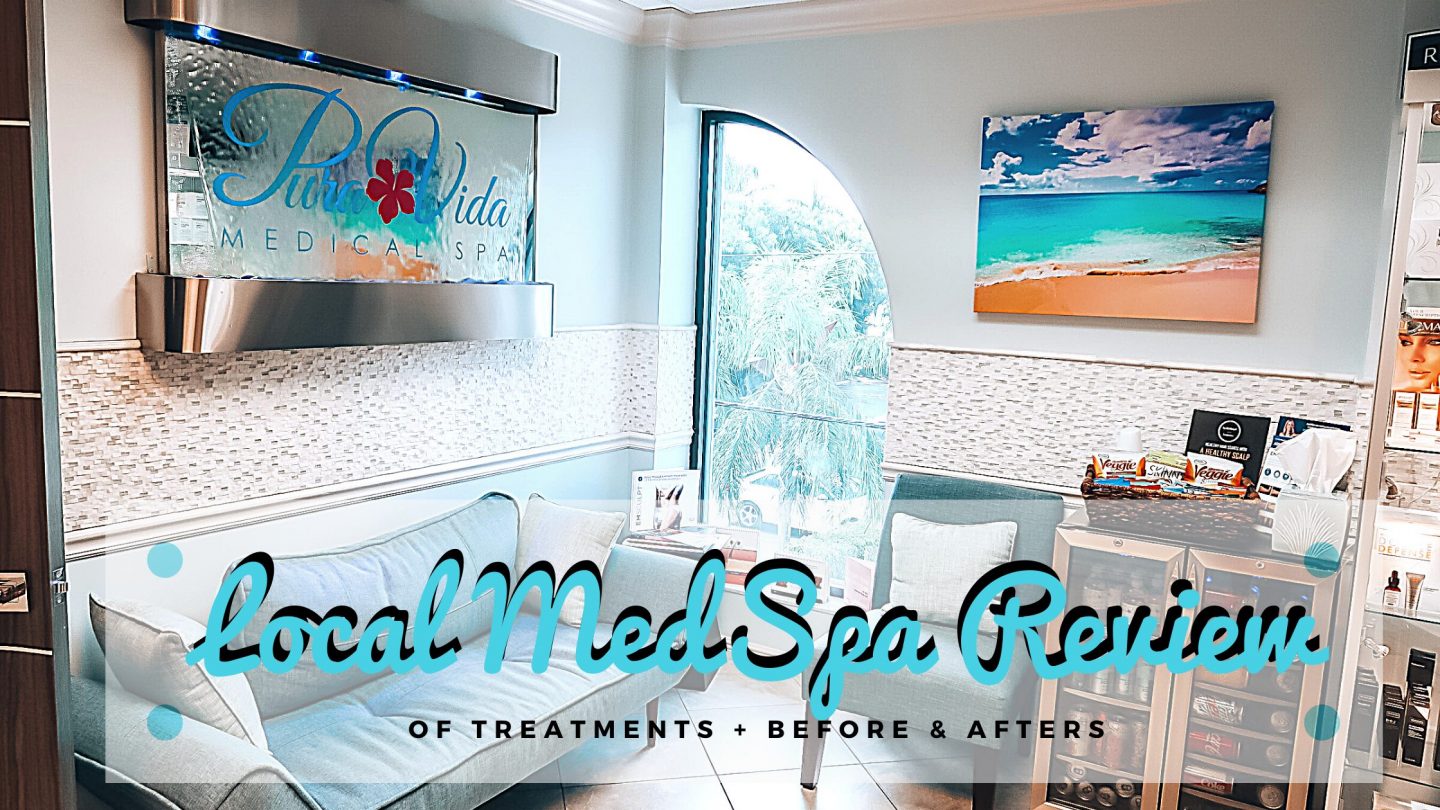 Recently I visited my favorite medical spa in town, Pura Vida Medical Spa and thought about writing a review on some of the treatments I've had the privilege of trying and what kind of results I've had! I've been going to Pura Vida Medical Spa for over a year now and am always so happy with the results. The whole team is always so professional and never too pushy. They also threw some of the coolest, most fun beauty events (pre-covid19, of course)!
One of my most favorites things about Pura Vida Medical Spa besides their awesome team is the spas location (right in the center of 5th Ave S.) and how fun their office is. First thing you hear as you approach the second floor is their loud, fun and energetic music which pumps me up for the appointment even more!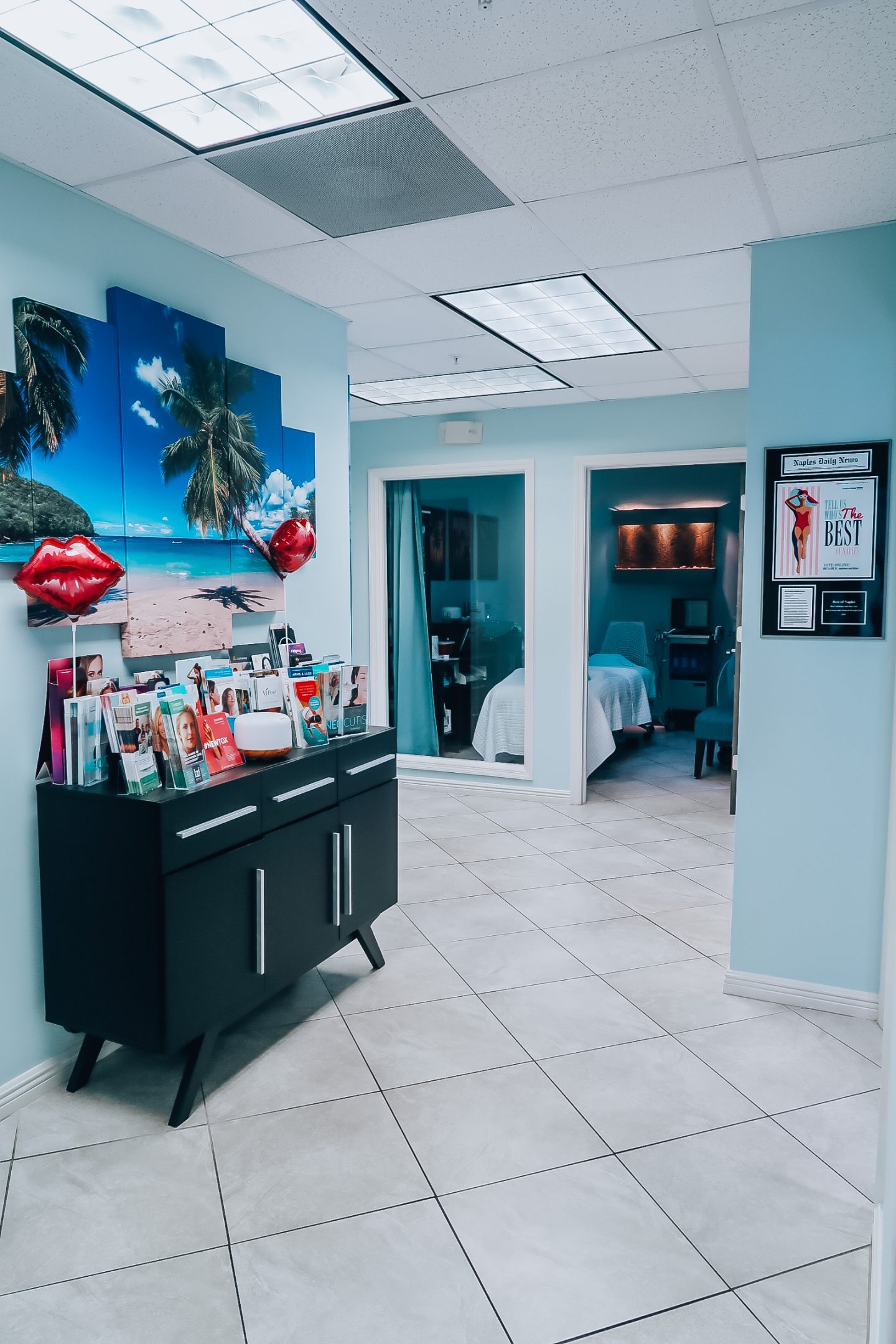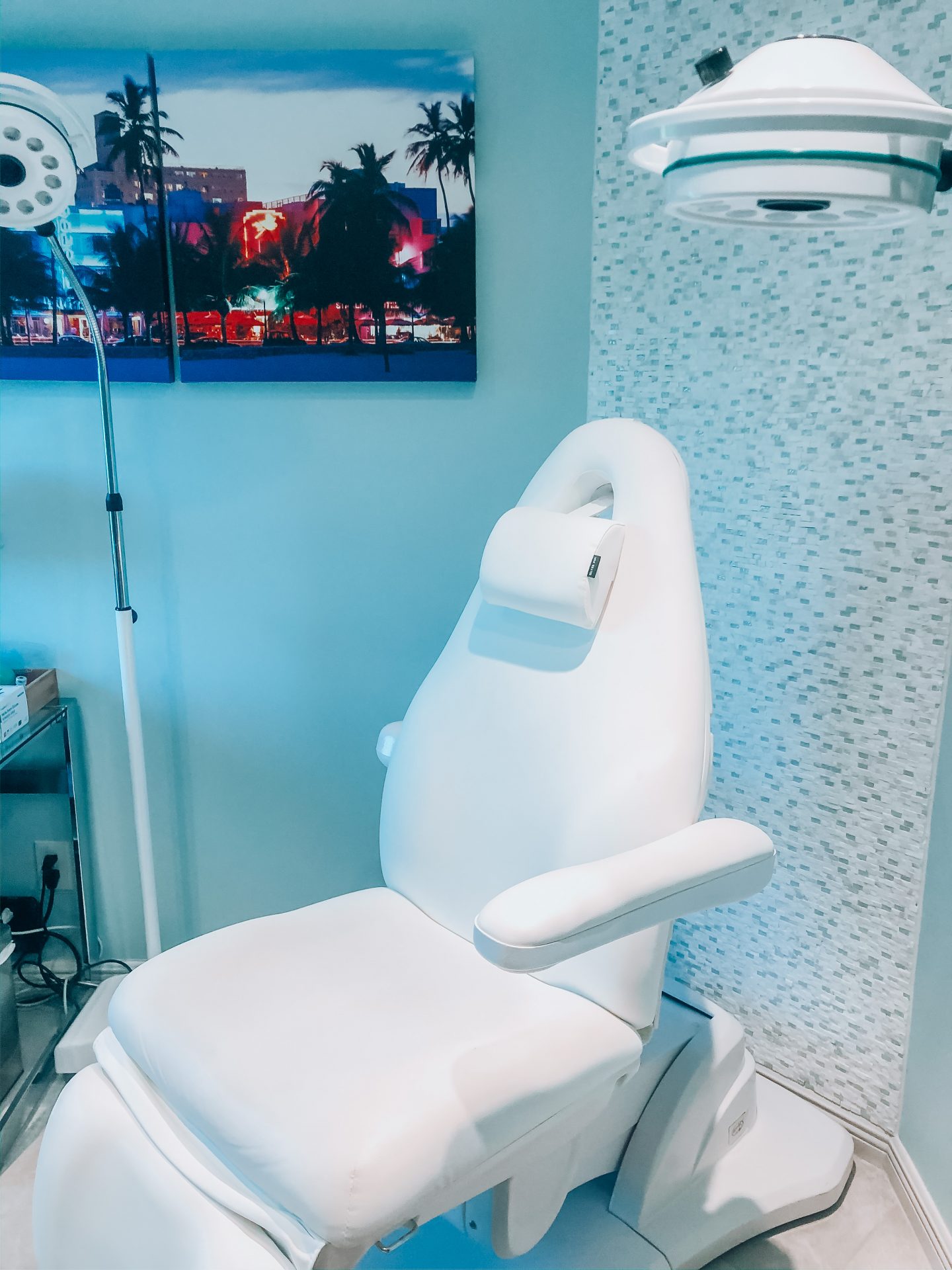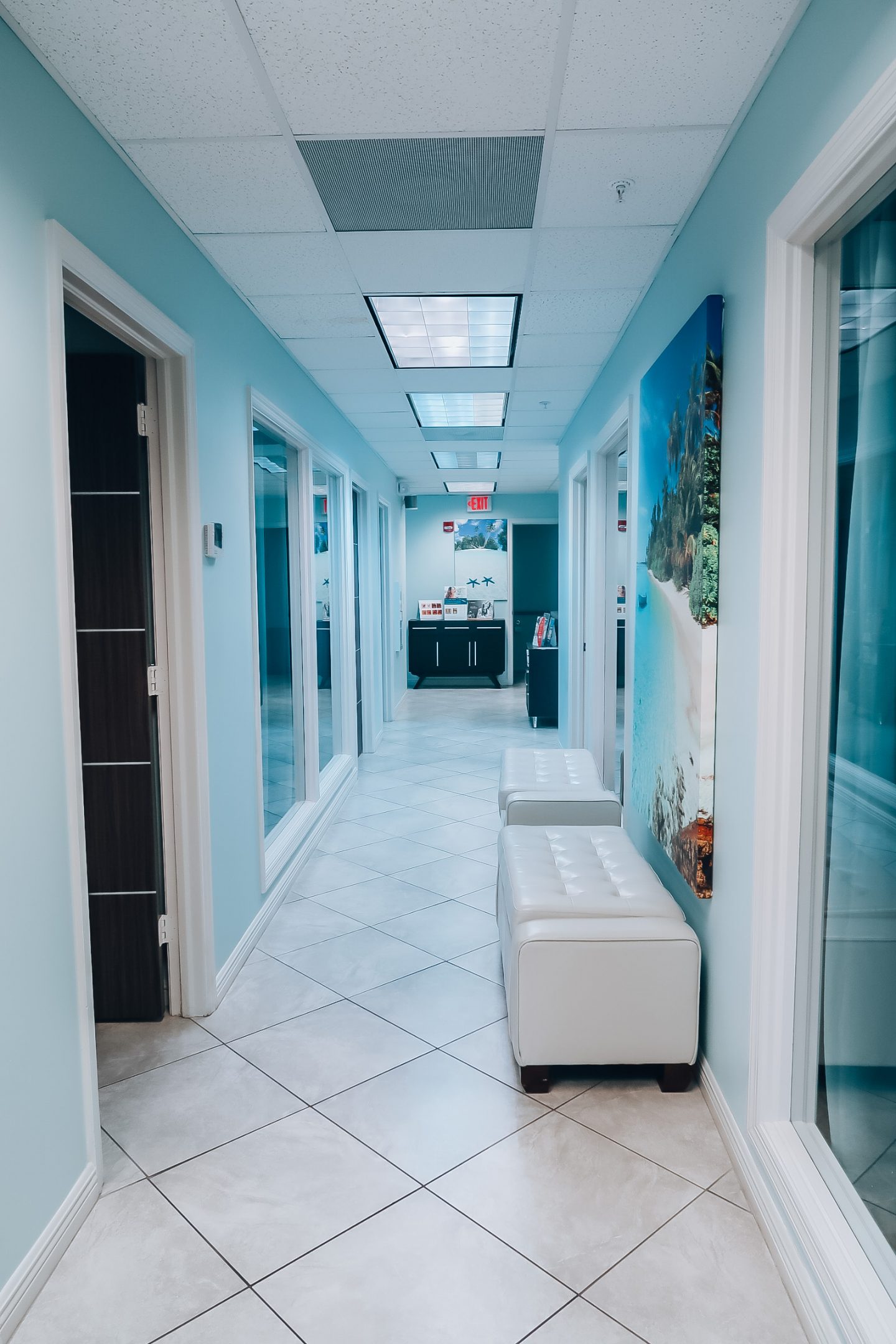 Pura Vida Medical Spa offers a ton of treatments and procedures and because it's always ever-changing I am linking their site here for quick reference.
My PAST Procedures/Treatments
Botulinum Toxins (Xeomin & Jeuveau)
I love going in to touch up my toxins every couple months to get rid of those pesky wrinkles. These treatments might not be for you but for me it's a must. It helps pull up my forehead and get rid of the wrinkles but also pick up my eyebrows. After getting my toxins I find it easy & quicker to pencil my eyebrows in. In the past I've always done xeomin, which usually lasts about 3-4 months and liked the results. This time I tried Jeuveau just to see if there's a difference BUT I really haven't noticed any yet, still very happy with the results. Below I'm adding some pictures of my results just days after each injection.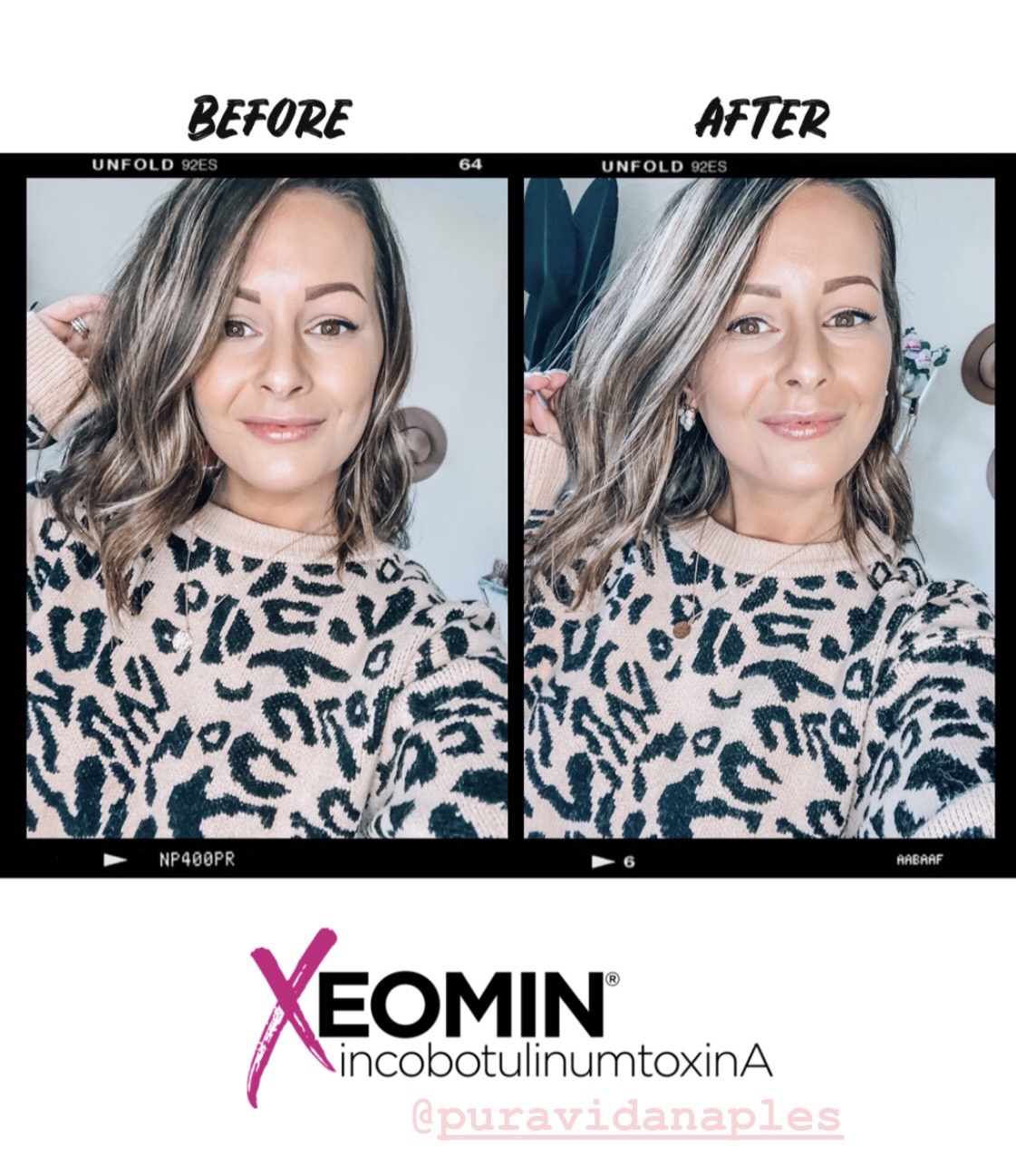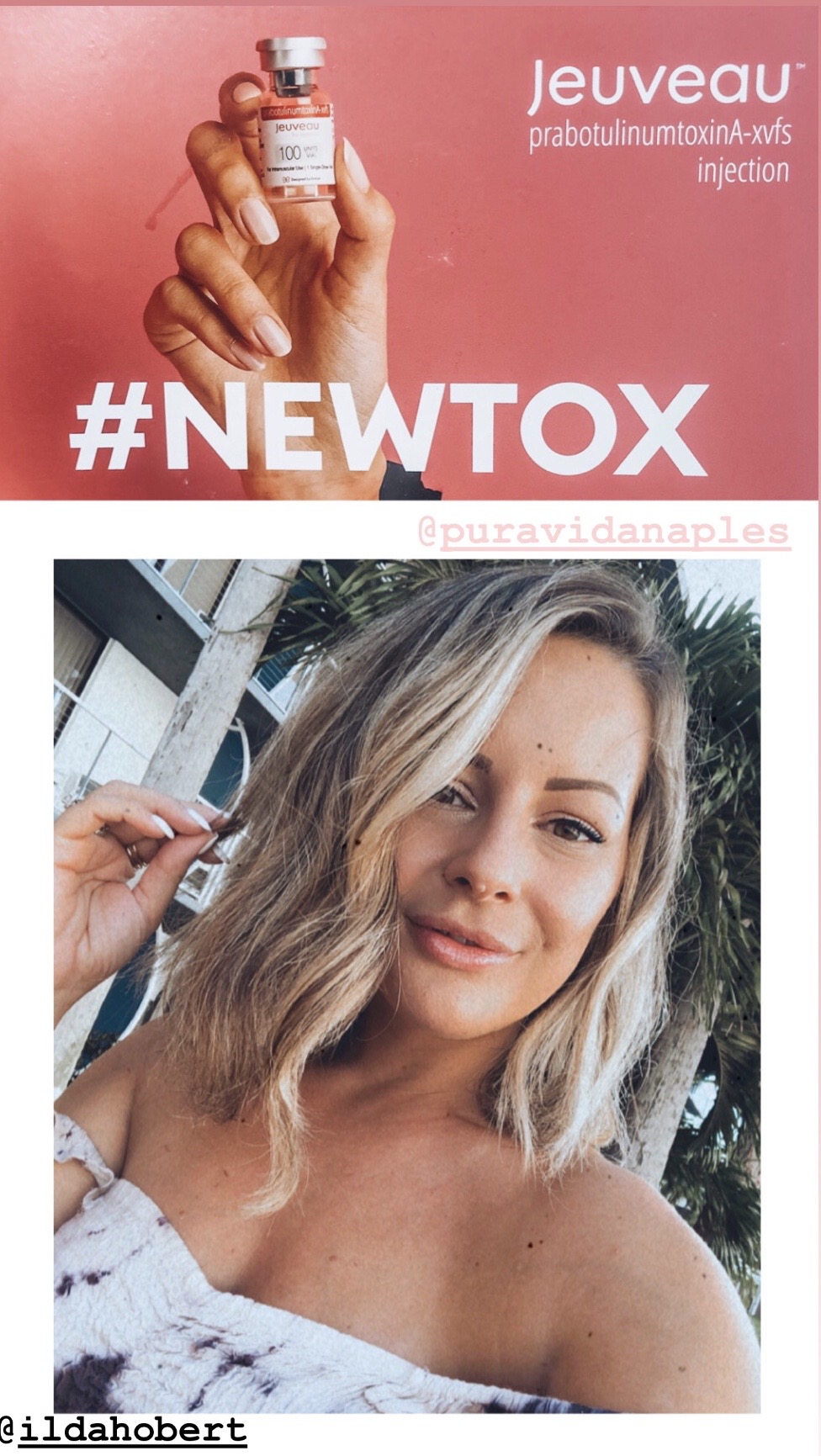 Injectable Filler – Juvederm & Restylane
Okay this is seriously a must for me! I've always had the skinniest tinniest lips and have been self-conscious about them. Years ago, when I had the chance of trying an injectable filler on my lips and seeing the difference it made on me, I knew it was something I'd keep doing. The great thing about it is that it can last up to 9 months or even longer on some people.
Now this procedure can be a little painful. It is an injection all around your lip, as you can imagine it's a sensitive area. However, since getting mine done at Pura Vida I've noticed I don't get bruised up after, the swelling is not bad & doesn't lasts too long. Plus their numbing cream is one of the best! The filler does have lidocaine, so it does get better as the injections go on!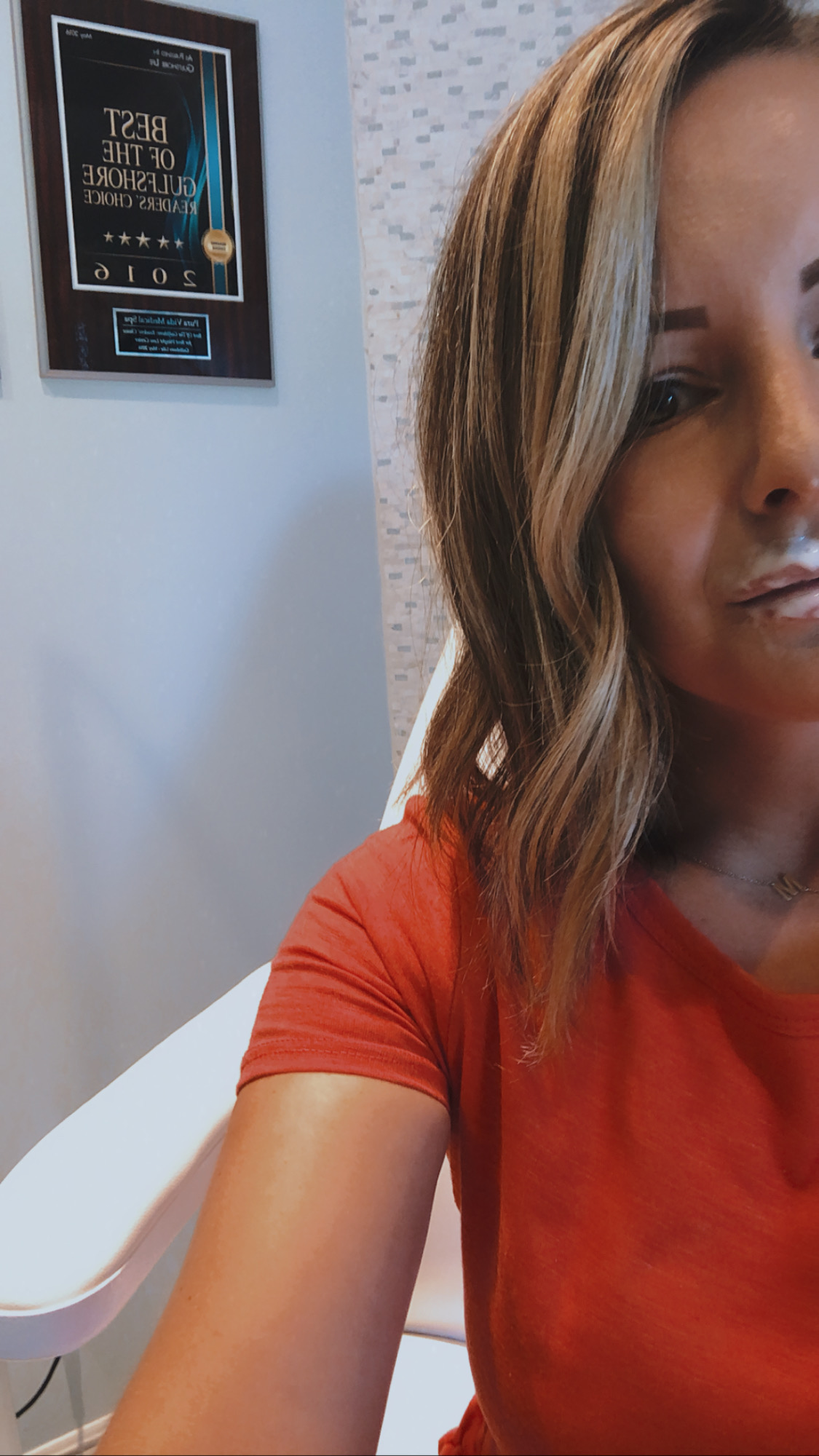 Since I've tried both I will say both of these fillers were great. I think it depends on what you need more and Dr. Salata is great at providing feedback on what might be best for you!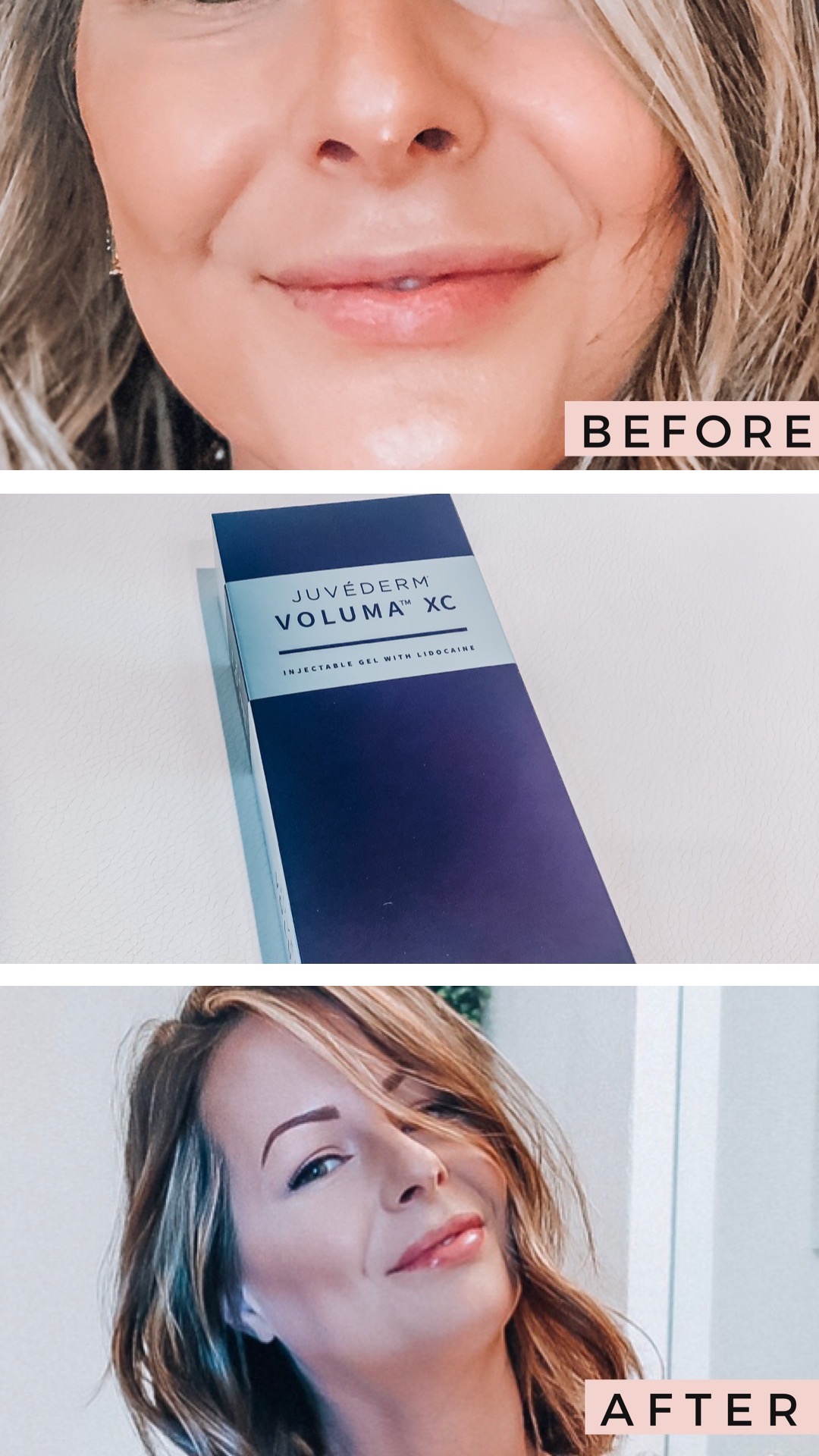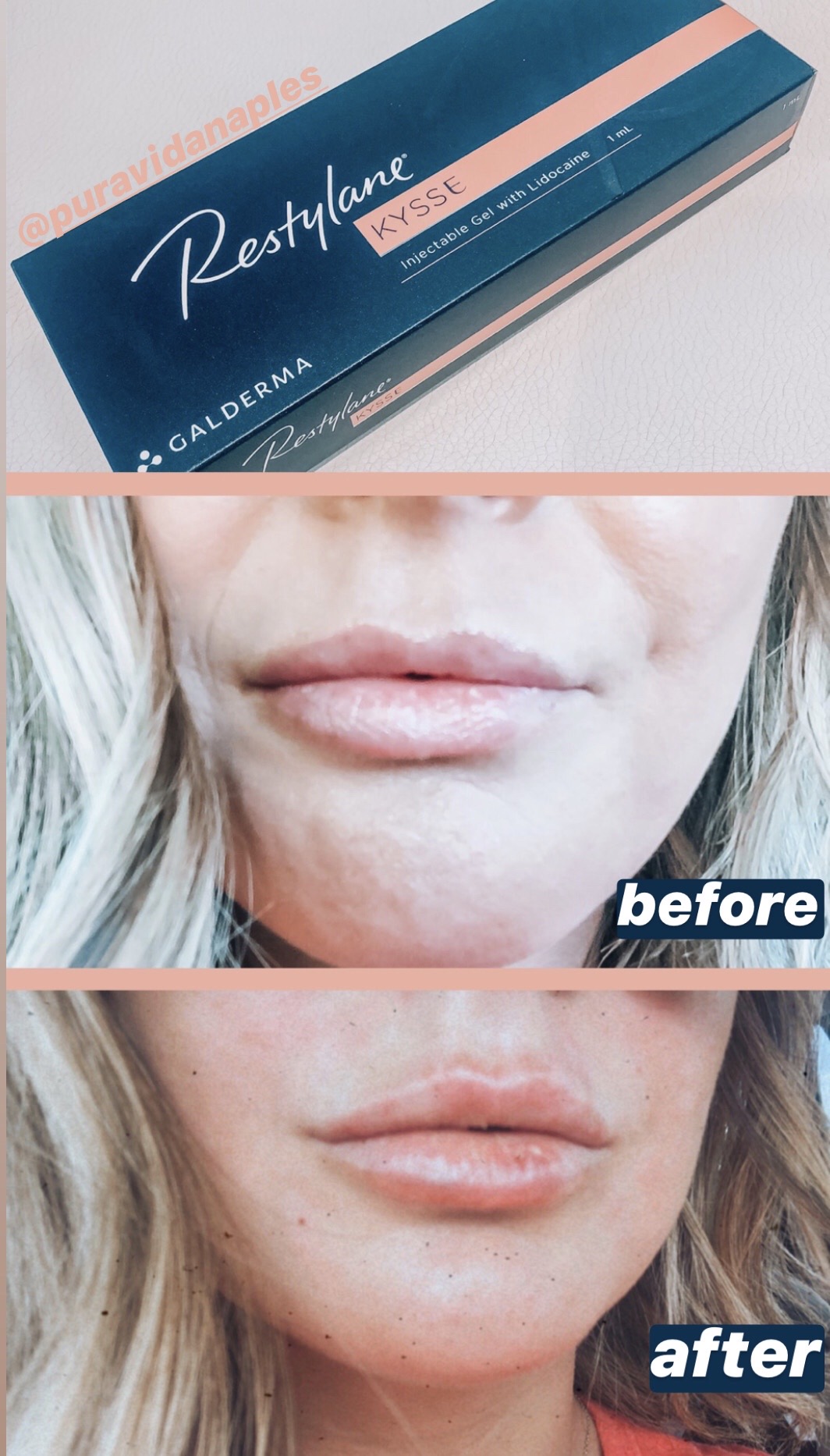 MiraDry
This was another one of my favorite procedures. I've had an issue with underarm sweat for years. I found it really embarrassing and when I worked in an office, I would BARELY LIFT my arms all day because of it! So, when I heard about the procedure, I knew I had to try it. And it's been 4 months since I had it done and can say that I literally can't remember the last time I saw an underarm sweat mark on my shirts! Plus, it's helped with eliminating odor too because I've def noticed it after my morning runs, or should I SAY I haven't because there is no odor and a bonus for me 50% of underarm hair loss!
MiraDry is a quick non-invasive procedure and takes about 2 hours. The handheld device uses thermal energy beneath the underarm skin to the specific area where sweat glands are located, resulting in thermolysis (decomposition by heat) of the sweat glands. This energy eliminates the targeted sweat and odor glands, leaving you dry and odor-free with results starting immediately after your treatment. First, they have to mark all the hair follicles then numb you with injection of lidocaine (that's the most bothersome part of this whole procedure). It actually preps you for the miraDry wand which uses thermal energy to create heat in the area safely eliminates them. Just an FYI, I was swollen for a couple days after and took it easy for at least 24 hours because of some discomfort I felt when moving my arms.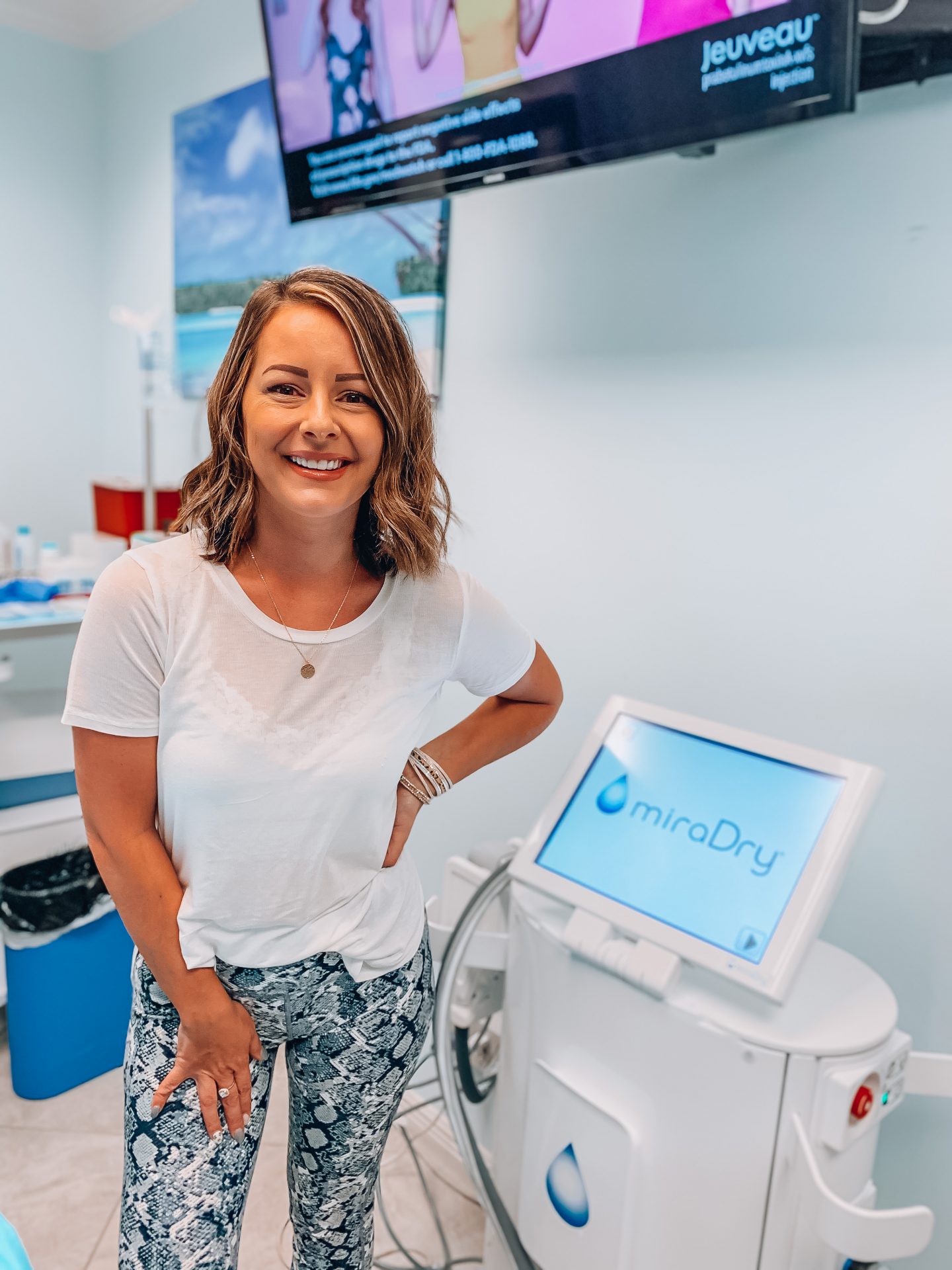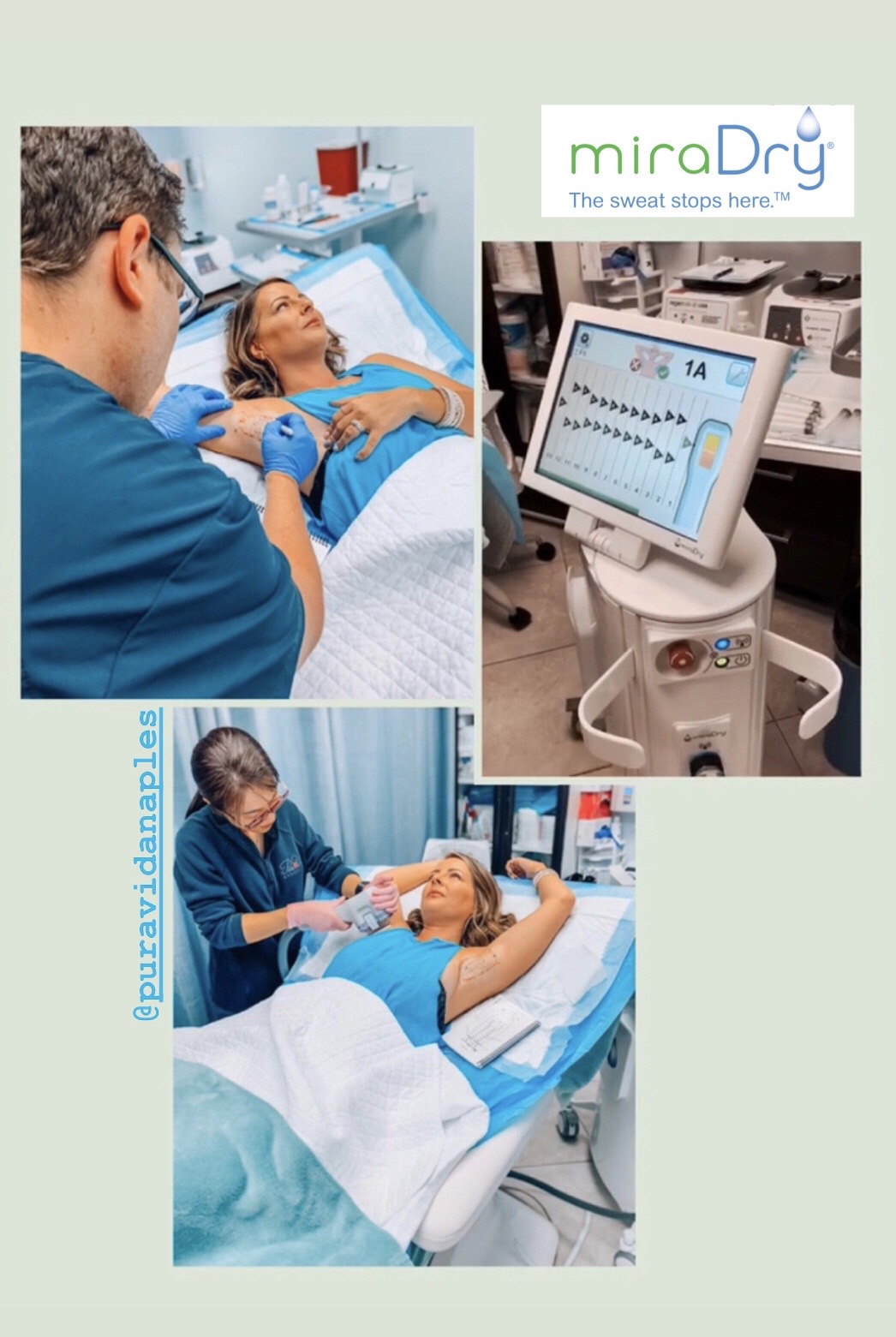 Hydrafacial
It's been years since I've had any type of facial and this was my first time trying out the hydrafacial. This is a facial treatment that uses patented technology (a medical-grade device) to cleanse, extract, and hydrate skin. It clears dead skin cells, loosens pores, and preps them for extraction using a mix of glycolic acid, salicylic acid, and botanical extracts. Once Erika my esthetician explained this, I was so excited. Pura Vida also offers dermaplaning and boosters add ons (at a small additional fee). Dermaplaning mechanically exfoliates the skin with a surgical blade and boosters treat and address specific areas of concerns. Since my treatment over a week ago my skin is still glowing and looking super healthy and smooth. This is definitely something I will keep doing every couple months!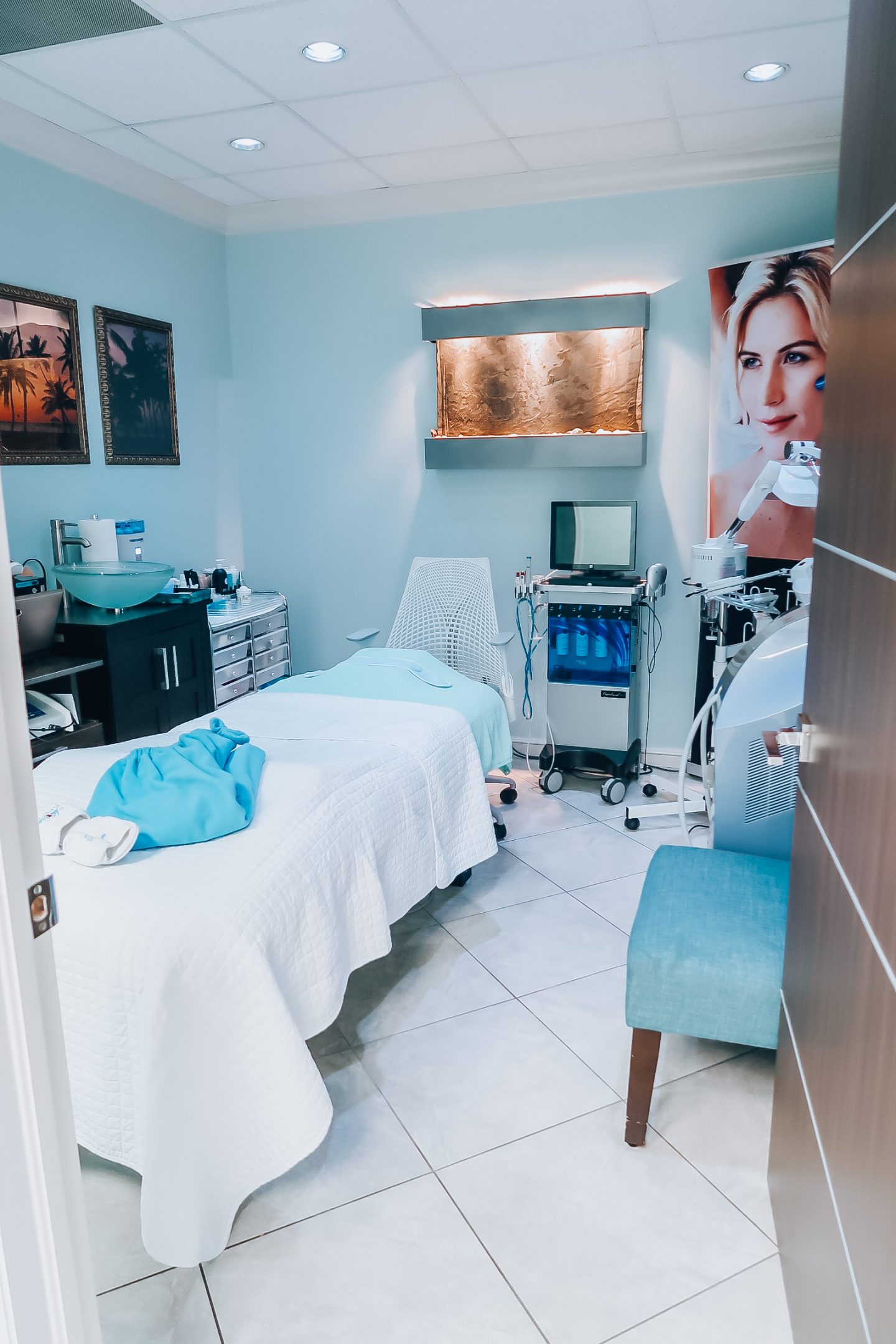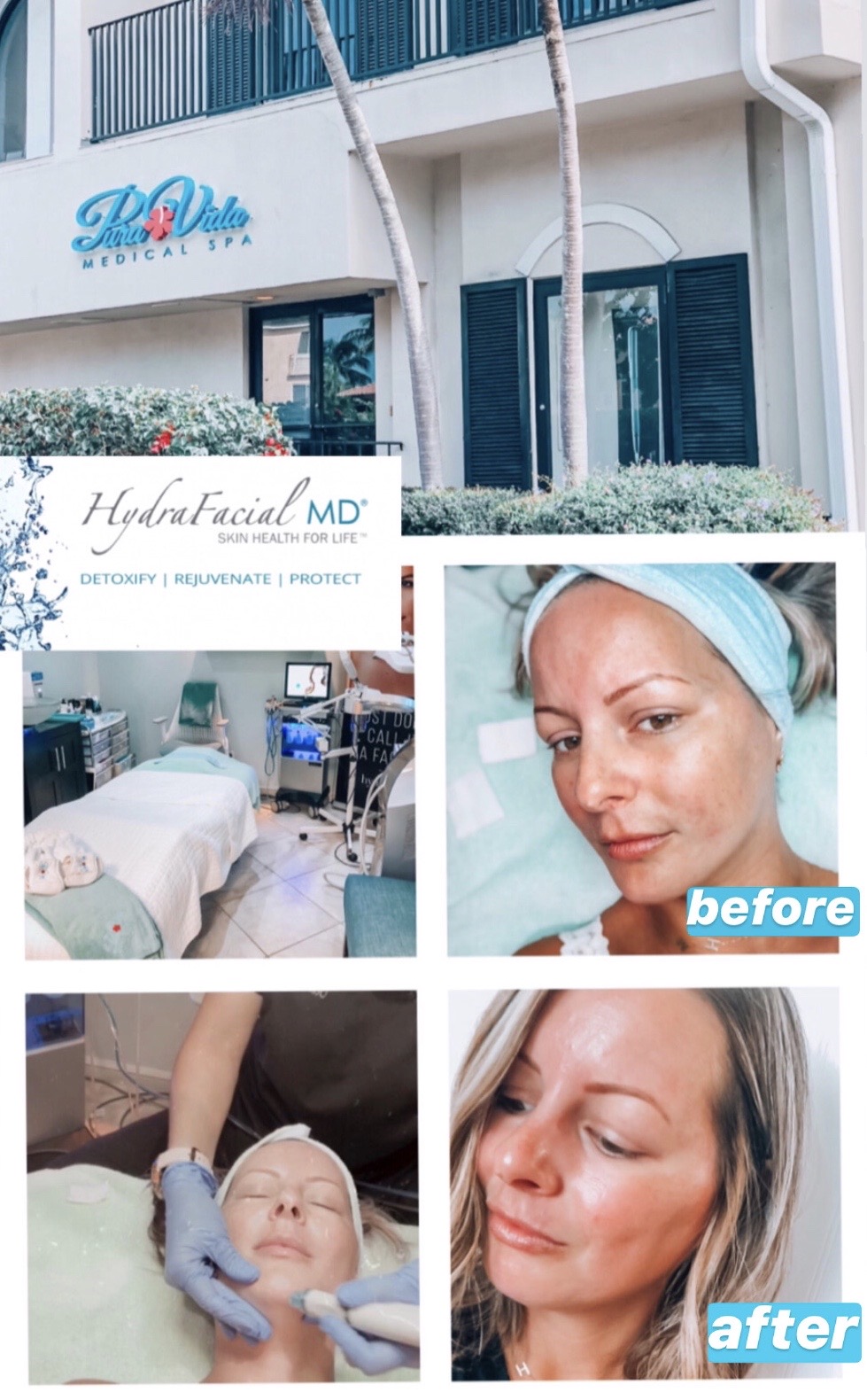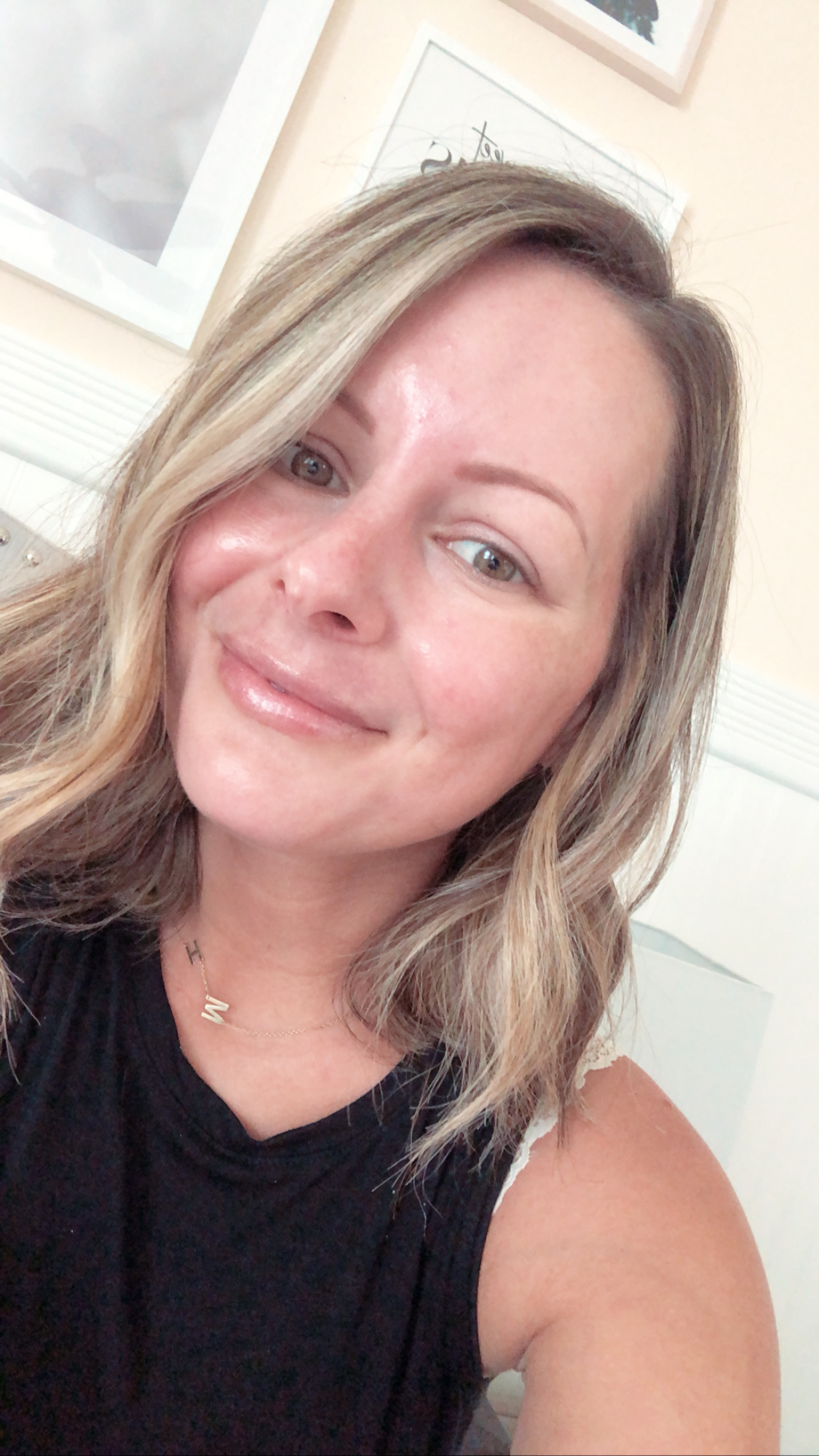 Special Promotion
Now the best and most exciting part! Dr. Salata at Pura Vida Medical Spa was nice enough to provide me with a discount code for my SWFL people!! If you book within the next two weeks (you don't have to go in within two weeks, just book your appointment) and mention my name at time of booking "ilda" you all receive 10% off any of injectable fillers, botulinum toxins and hydrafacial! YAYY! Offer expires August 5th, 2020.
I hope you all enjoyed and found this review of my past treatments at Pura Vida Medical Spa helpful! If you want to check pricing and what treatments are available at Pura Vida Medical Spa, click here!
-WorldOfModernMom