"Every love story is beautiful but ours is my favorite!"
In the 11 years we have been together, we have been high school and college sweethearts, traveled to 7 countries, numerous career changes, moved a crossed country for a period of time, celebrated 5 years of marriage and had our first baby! At the same time we always supported and treated each other with love, respect and understanding.
Where it all started
Mark and I meet in high school. We knew of each other through out high school but became friends our senior year. Instantly we knew that there was something between us that was undeniable. We always wanted to be together, enjoyed each others company and never fought. Towards the end of senior year, we started dating and were each others prom dates.
We had a rough couple years ahead of us. Mark was leaving for college in Orlando and I was staying back here, in Naples. Together we decided that we would stay together and have a long distance relationship.
The first year had to be the roughest year in our relationship. We had just started dating and now had a long distance relationship while still getting to know each other. Mark was going to be away in college, living on his own, joining a fraternity and having a completely different life in Orlando. But we were never controlling and always trusted each other 100%. I never tried to hold Mark back from anything he wanted to experience in college and visa-versa. So going out for us without one another was never a problem because there was trust!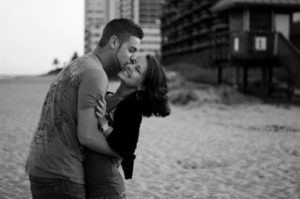 The other thing about the first year of us dating was that my dad didn't know about our relationship. As I grew up, in my culture in Albania, you didn't introduce (or even date) anyone until you were ready to get married. So the first 2 years, we hid our relationship from my dad. This was so different than here, Mark had to learn how to date me and respected my culture and never pushed me to meet my dad until I was ready. Mark and I were so committed to each other that in that first year of our long distance relationship, we spent every weekend together, somehow. One of us was always driving to be with the other.
Long Distance Relationship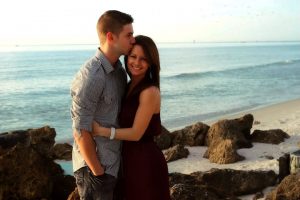 After the first year of us dating and doing a long distance relationship, I decided I wanted to go up to Orlando for college too. But there was so much we had to do. We had to get my parents to agree to me moving away and introducing Mark to my dad. My dad has loved and supported us from the moment he knew of our relationship. I think that he could tell that Mark and I were committed to each other 100% and would do anything to make our relationship succeed.
After that, it was easy! We went to college together, with all of our friends. We partied, we traveled, we graduated and we created unforgettable memories that will stay with us forever. Through out our relationship in college we were asked questions on how we made our relationship work. We have been together for 11 years and never have broken up or had any doubts.
Mark was never controlling, always trusted me, never held me back from anything I loved and let us experience life together. And I did the same for him in return. We have compassion, respect to the deepest levels and never go to bed angry at each other. These are some of the keys that we have implemented since the beginning of our relationship.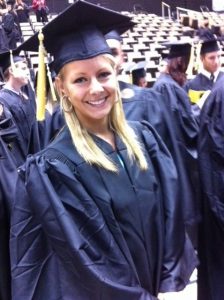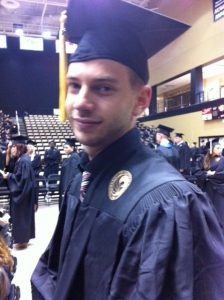 After college, we moved back to Naples. At this point we both moved back homes with our families. This had to another rough year. After living on your own and being adults, moving back with your family is not the best feeling. My parents being Albanian, I always felt I had to respect their home. I tried not to come to late or go out too much but working full time jobs and trying to spend time together was not easy and a big change in our relationship.
The Proposal
After 5 months of living with our parents, Mark popped the question! We had talked about getting married and he knew how important it was for him to ask my dad for my hand in marriage. He totally surprised me. Before asking me, he took my parents out to dinner and asked my dad for my hand in marriage. After doing that, he called me and told me to pack a bag and that he had planned a weekend get away. I had a feeling but he steered me in a different direction. He had rented a room at the Naples Beach Club, on the top floor, over looking the beach.
After dinner, we went back to our room. Mark called me out to the balcony to show me something. As he is talking behind me and I'm looking in the pitch black, in the distance, I see glow sticks in the sand that say "MARRY ME?". I couldn't believe it and as I turned around, he was on one knee with the ring in his hand!! Of course, I said yes!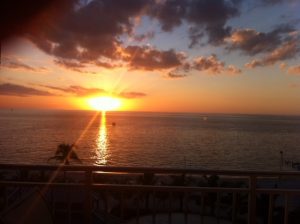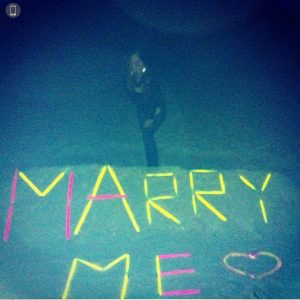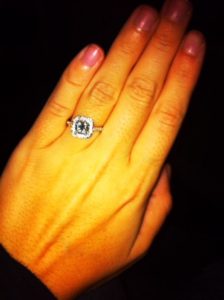 We didn't live together until we were married and had 2 weddings, 2 weeks apart. One here with all of our family and friends and then flew to Albanian to do one there too. I had no idea what to expect with the wedding here and the same thing for Mark for the wedding in Albanian. They were the best days of our lives, to share with the people that mean the world to us.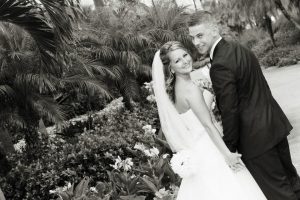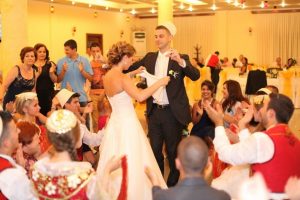 Its been over 5 years since we got married and 11 years since we started dating. We have always followed the same ground rules "Key Secrets" for our relationship.
15 Key Secrets to a Successful Relationship
Be compassionate with each other
Be understanding
See both sides and put yourself in their shoes
Never go to bed angry
Have fun with each other everyday
Do things your other half enjoys
Be loving and never let the spark in your relationship die off
Take adventures and step out of your comfort zones together
Learn how to let go of petty things
Support each other in everything you do
Never stop dating and getting to know each other
Be thankful for each other
Respect each other and your ideas
COMMUNICATE (be open with the truth)
Trust each other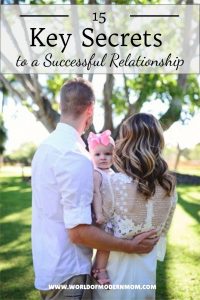 This is what makes our relationship work. We always want the best for each other and make our wishes come to life. So far, in our relationship we have done things I only dreamed of! I am dating my high school sweetheart, graduated from college together, had a magical proposal and 2 amazing weddings! Now 11 years later we have our biggest and best blessing, our first baby Emma!
What makes your relationship work? Do you have strategies you both follow? OOOHHH and anyone else have strict Albanian parents as they grew up? and had to hide their relationship?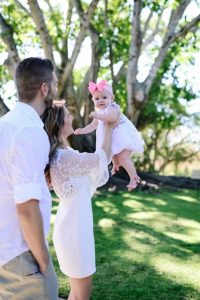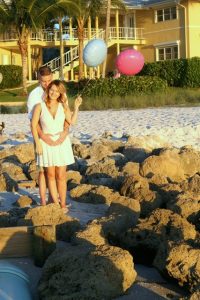 -WorldofModernmom