Well, lately besides my open shoulder shirt obsession, I also have a legging obsession! In the past, the only leggings I've had are black, casual or dressy. Since, Vici Dolls, I have been able to expand my horizon. I first ordered the Olive Green Zip Leggings and right after I ordered these suede one. I absolutely love these!! If you ever see Vici post leggings, order them right away, they sell out super FAST!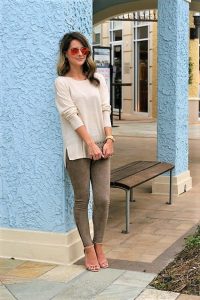 I love the look of the suede, the feel of them on and they fit like a glove! I am wearing a size Small here. They hug around the right curves and are so comfortable on. You can wear them for an everyday look or even dress them up as I did with heels. I really like the long sweater look, Vici had them styled with a grey sweater and a white long tank under.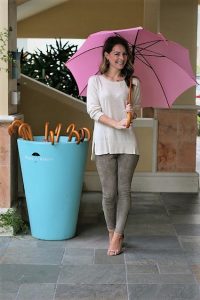 For my look, I went with a Ivory sweater from H&M, which was soft and flowy. I did light jewelry, nude strappy heels, and the Orange Ray Ban Aviators to spice it up! I also did a small grey/green studded clutch. These tights are sold out right now on the website but if you go to Shop My Instagram, I have added a similar look.
Hope you all enjoyed my newest look. Keep checking back for more!
-WorldofModernMom