Traveling Abroad: 6 Things You're Forgetting to do
Traveling has always been a passion of mine. I grew up in Albania and moved to America, when I was 10 years old. Growing up in America has made me appreciate different cultures and what they have to offer. Mark and I have always tried to travel as much as we can, while we have been together. Our careers have also been in the Hospitality/Travel Industry. Along the way we have picked up a few habits which save us money and time so that we can enjoy our vacation more!
Below are our 6 things you might have forgotten to do before traveling abroad. I will use our trip to Greece in 2016 as an example.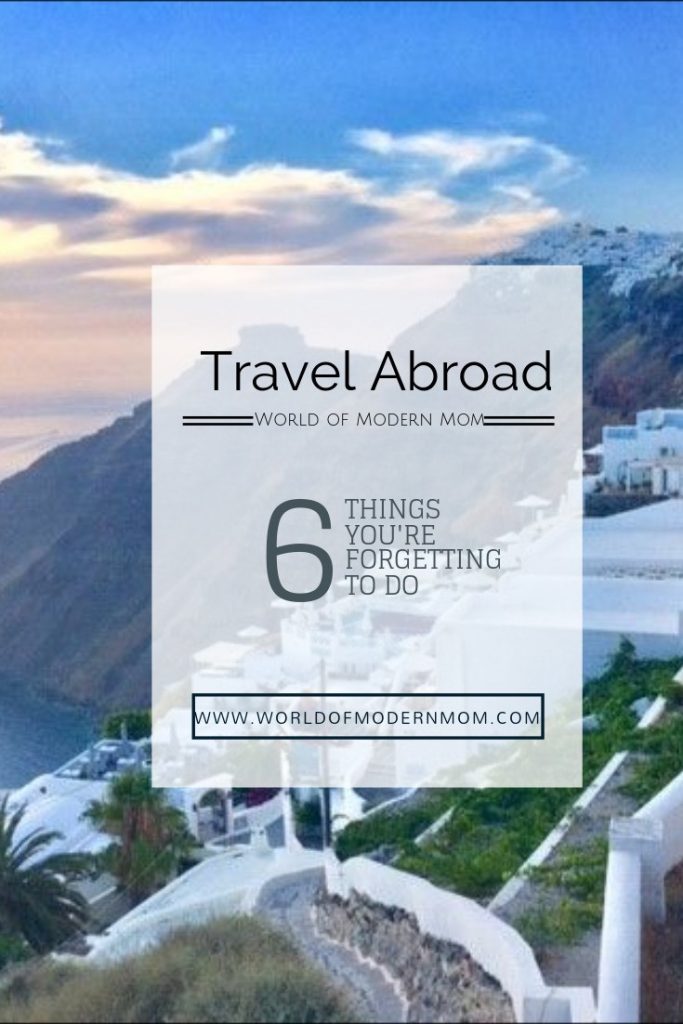 1. Sister Hotels
Accommodations abroad can be quiet expensive. Everyone wants to stay at the trendiest, most modern, hip and centrally located hotel but doesn't want pay an arm and a leg for it. While working at a Travel Agency, I learned about sister hotels. A company or owner might own a couple hotels in the same town that are different classes of hotels.  One might be the luxury, high end, expensive and the other is more budget friendly and centrally located. But staying at one of them, allows you access to both. You stay at the budget friendly hotel and have access to all the luxury amenities of high end sister hotel.
In Mykonos, we stayed at the Petasos Town Mykonos Hotel and were able to enjoy the high end amenities at the luxury hotel, Petasos Beach Hotel & Spa. Our hotel provided free transportation to the luxury hotel hourly. We could enjoy the beach, pool, restaurant and spa there. At the same time our hotel, was centrally located in downtown Mykonos, near all the restaurants, shops, public beaches and the famous windmills.  We stayed at the Town Hotel for a fraction of the cost that the luxury hotel would have cost us but still enjoyed almost all their amenities and more!
2. Reviews on Restaurants & Bars
Before your trip, take some time and read reviews on restaurants and bars in the area you will be visiting. Read about the best restaurants /bars with the best reviews. Who is know for their cuisine, atmosphere, location, views, cocktails etc. Go on Instagram, look under the city hashtags and see if there is any cool places for that city that you might not have thought of before. Then make reservations!! Its so easy to communicate with places aboard now, email address are easily accessible. Make the reservation ahead so when you are there, you are in relaxation mode. No need to worry about where to eat dinner or what to do.
Places  we loved:
Nomikos Villas Santorini Hotel 
3. Detailed Itinerary
I consider this one of the most important steps. It will help keep you organized. This way you wont forget any details. When typed up and reviewed it can alert you if you have overlooked anything.
Since working at a travel agency this has become a habit of mine. Before every trip, I type up a detailed itinerary, day by day. With information such as flight information, hotel name, address, phone number, email address, transportation company and contact information and any tour/boat/train company information. Then the night before your trip, email it to your self or take pictures of it so its easily accessible on your phone.
This will be a good help to quickly look up contact information and not deal with bad internet services abroad.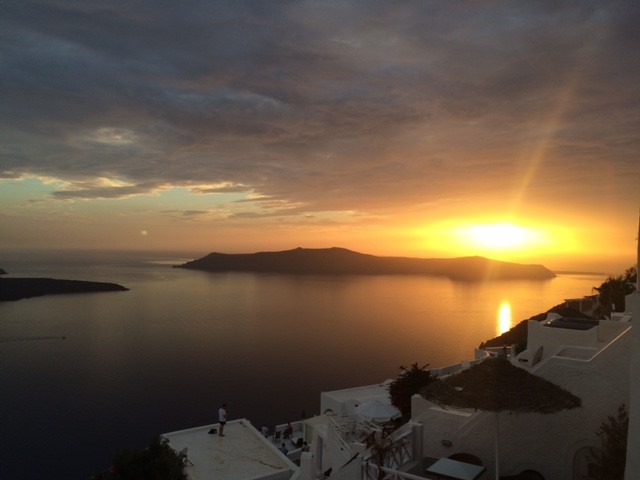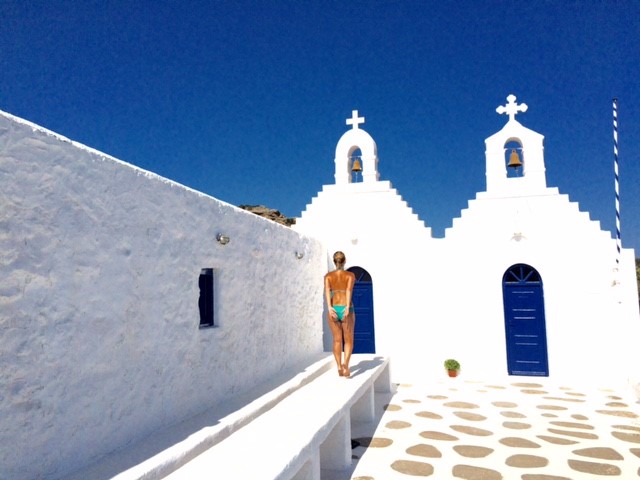 4.  Introduction to Hotel
A couple days before your trip, I strongly recommend sending any hotels a quick email. This can be really short, something about looking forward to your visit. Mention if you are celebrating anything during your stay, this usually gets you a welcome free amenity. Also, confirm any transportation with them if its booked through the hotel. I have also learned from experience that some hotels abroad include transportation and breakfast. Make sure you read your confirmation email from the hotels carefully to see if something is included.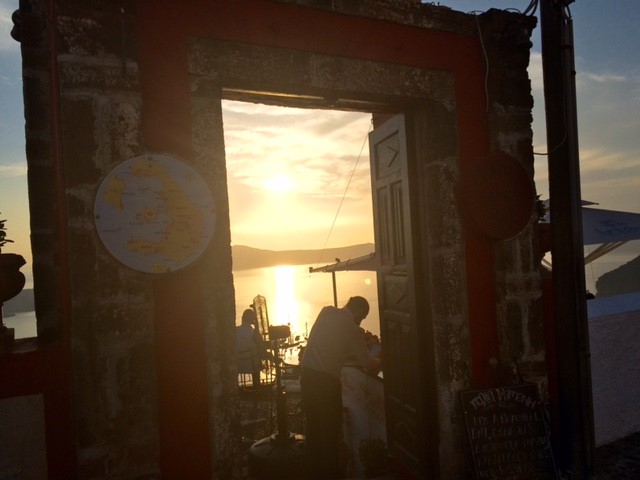 5. Passport/Visas
Everyone knows this probably but I didn't want to forget to mention it. If not done in time it can cause you to miss your trip and lose thousand of dollars and an awesome experience. Double check your passport doesn't expire. The U.S. Department of State recommends your passport have at  least six months of validity beyond your actual travel date. Also, check if visas are required to the country you are traveling to.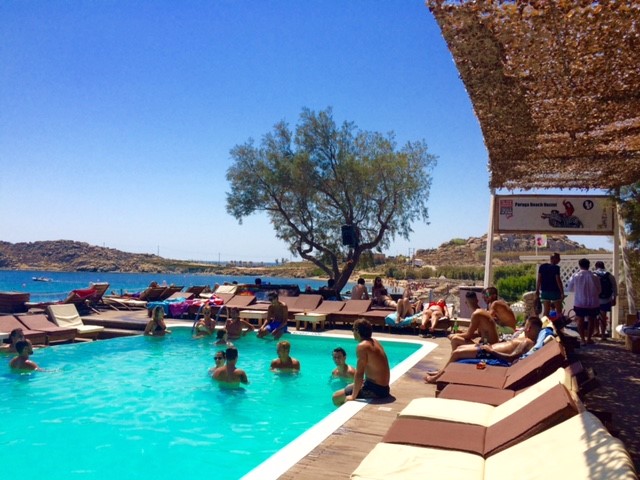 6. Enjoy your Vacation!
Once on vacation you can actually relax and enjoy all that the country has to offer because you have prepared everything before. No stress over which restaurant to eat at for dinner or stress over looking for contact information if your internet is not working.
Now…. go make memories hard to forget, eat delicious food, see unbelievable views and as they say, "When in Rome, do as the Romans do!".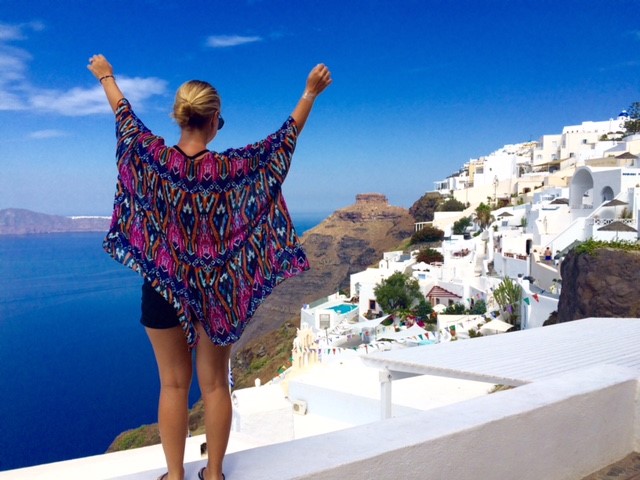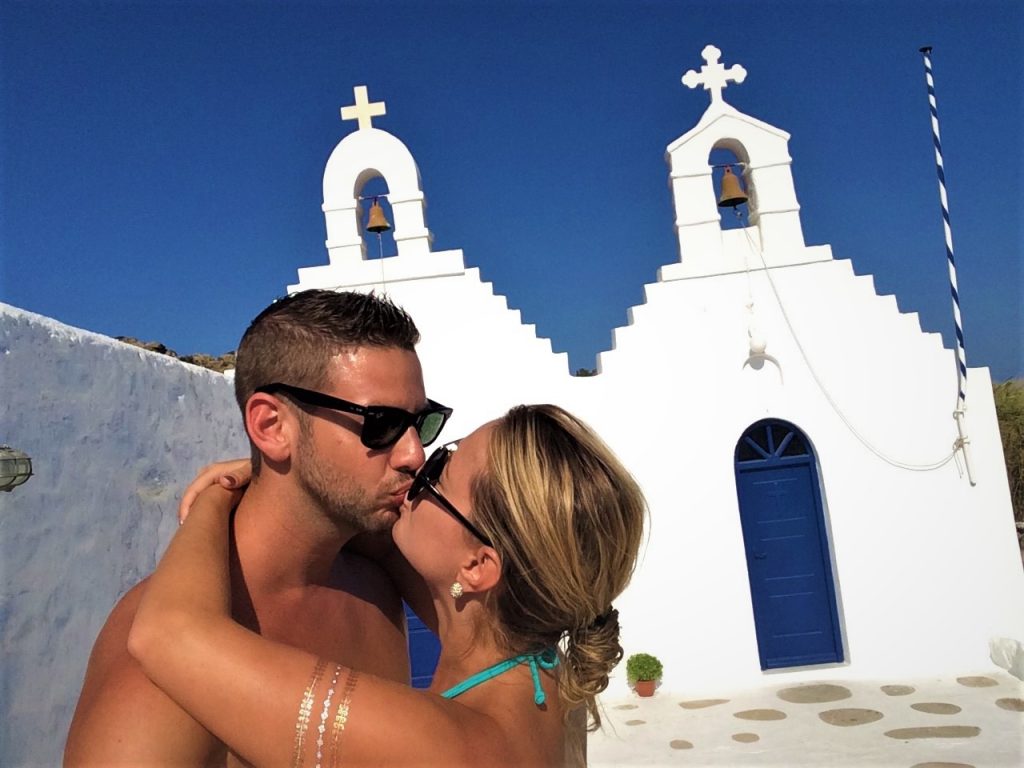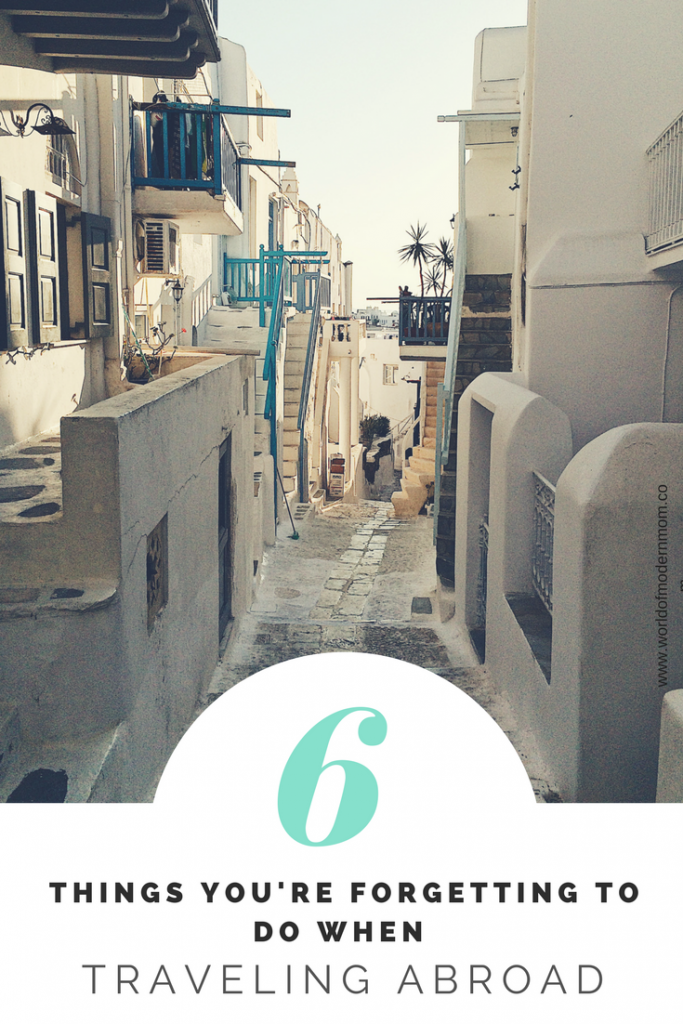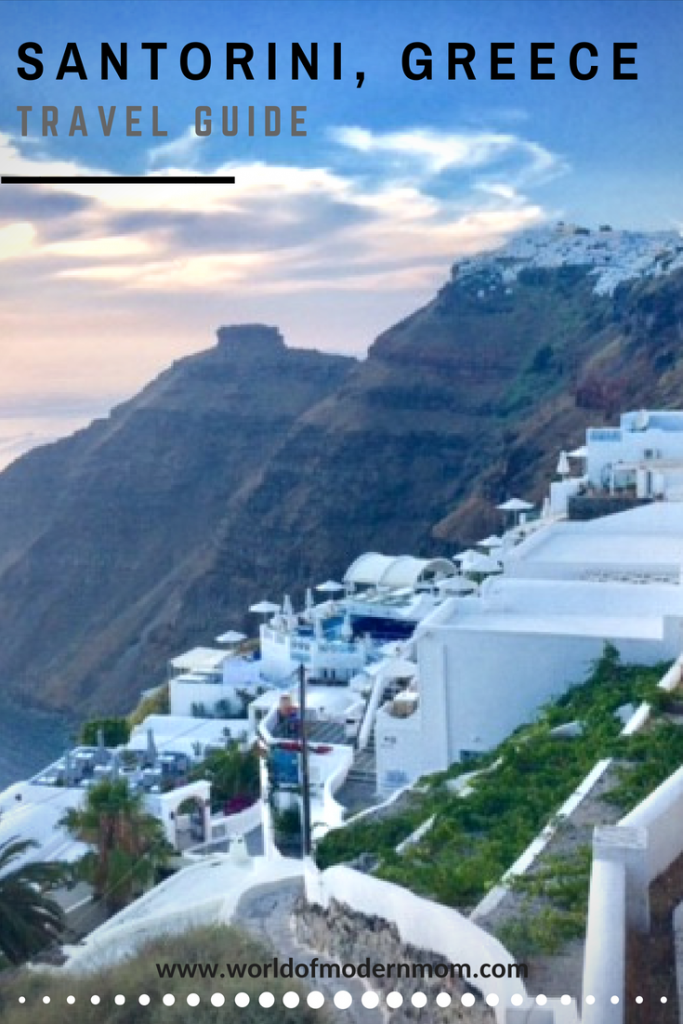 -WorldofModernMom