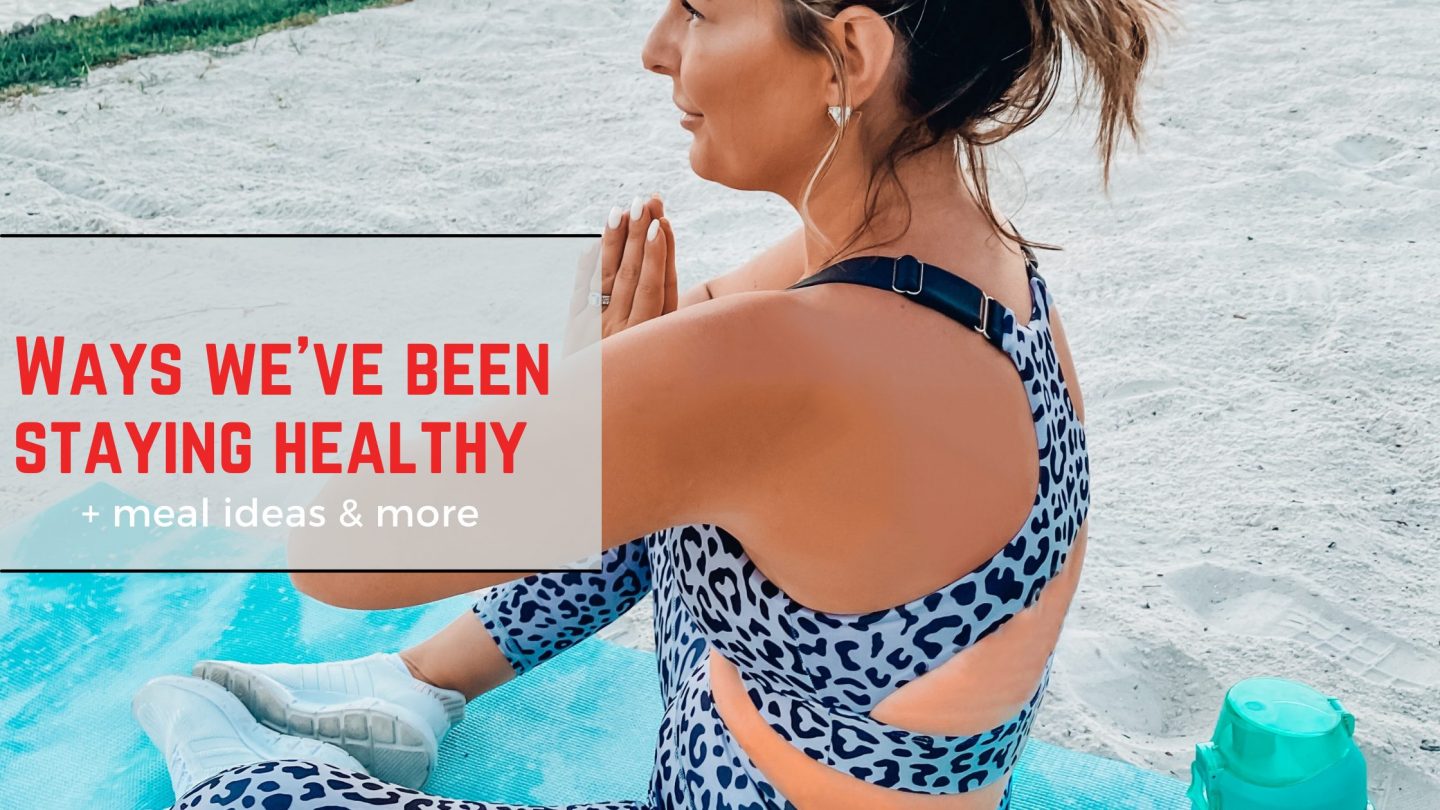 With March being National Nutrition Month I've partnered with Community Care Plan to discuss how we stay as a family and eat healthy. Our health is our No.1 priority and with the craziness of the past year it was easy to fall off the wagon. But with a new year and new goals, this year has already been so different for us. We've started exercising 4-5 times a week; morning workouts are our favorites. We also stay active at least an additional 30 mins a day with Emma, whether that's walking to our neighborhood park, dance parties at home or taking our dog for a walk.
Staying active and exercising is important but just as important is eating healthy and staying away from junk food. These past few months we've completely eliminated any fast foods, sodas and unhealthy snacks too. In the past couple months, I've started to cook 5-6 dinner meals at home and eating nutritious lunches & snacks at home.
What our meals look like:
Breakfast:
Whole-wheat pita stuffed with hard-boiled egg & a vegetable such as spinach
Greek yogurt with fruit
Avocado Toast
Oatmeal
Smoothies
Lunch:
Salads with dressing on the side
Quinoa pear salad with spinach
Chicken burrito bowl with rice and beans
Vegetable sandwiches
Grilled Chicken w/ quinoa
Snacks:
Baby carrots or broccoli w/ blue cheese dressing
Red Peppers w/ guacamole
Apple Slices w/ peanut butter
Kale Chips
Cucumber slices w/ hummus
Whey protein shake
Dinners:
Smaller portions of meals with switching up sides to healthier ones like cauliflower rice, spaghetti squash, quinoa with some kind of protein and veggie.
Most importantly, DRINK 64 ounces of water! Having one of those big refillable bottles to take with you everywhere has been the most helpful for me and keeps me on track.
& Yes, Emma will eat the same things as us. However sometimes I let her splurge on the occasional whole grain goldfish, apple sauce or sugar free Jell-o.
At first, this was harder than it sounded but within weeks it has become second nature and I've felt such a difference in my energy, anxiety and mood levels. I feel happier during the day and have more natural energy throughout the week. Don't get me wrong we do also reward ourselves with something each week, mostly when Emma's having some type of dessert or a weekend cocktail for mommy and daddy.
Another thing we've implemented is going to bed at the same time on weekdays. We try not to go to sleep past 10 p.m. and are up by 6 a.m. for our workout. I've noticed that the 8 hours of sleep have helped with not feeling worn out the next day.
It is also important for me to have some "me" time each day. Even if it's just a 10-minute quiet walk by myself, or taking a bath, or even a cat nap. It makes me feel energized for the next activity I have on my schedule for the day.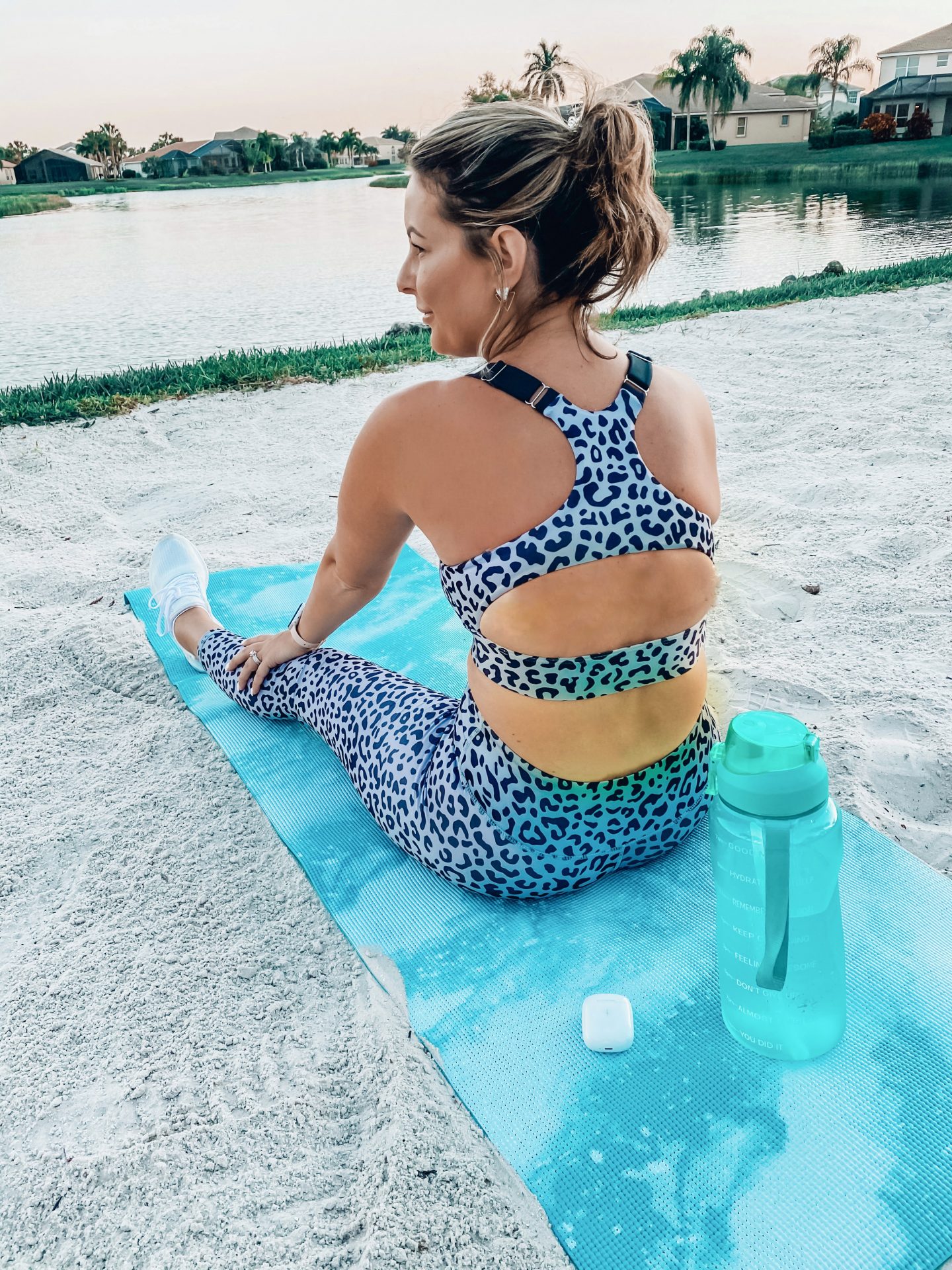 Health of ourselves and our loved ones should be a No. 1 priority, and that's why I can count on Community Care Plan. Community Care Plan strives every day to positively impact the health and wellness of those they serve by providing them with local access to a high standard of health care and community resources. Their health plans cover a wide range of health and medical services, and offer an excellent choice of physicians and providers, as well as other benefits that help members get and stay healthy. Check out their website and ways Community Care Plan can help you stay healthy here.
So, here's to leaving the last year in the past and moving forward with making lifestyle changes to help prevent health issues in the future but also being prepared by having someone like Community Care Plan in your corner if any unexpected issue do arise.